Station Road
Fountain pond, castle facade and mansion at Brooklands, late 19th century, photographer unknown. Courtesy of West Yorkshire Archive Service Calderdale, SHA148/3.
In the 18th century the Shaw family of textile merchants operated out of the magnificent Piece Hall in Halifax.  By the end of the century a new mill had been established at Holywell Green near Stainland, outside Halifax. It was greatly extended in the second half of the 19th century by Samuel Shaw, who also built a new family home nearby, which he called Brooklands. The house was almost ready for occupation in the autumn of 1868 and the grounds were being laid out at the same date. The landscaping included a pond with fountain and a series of 3 curious towers linked by a wall. The Halifax Courier described the scene in 1877, noting that the three towers gave 'the impression that a castle of somewhat imposing dimensions'  overshadowed the grounds.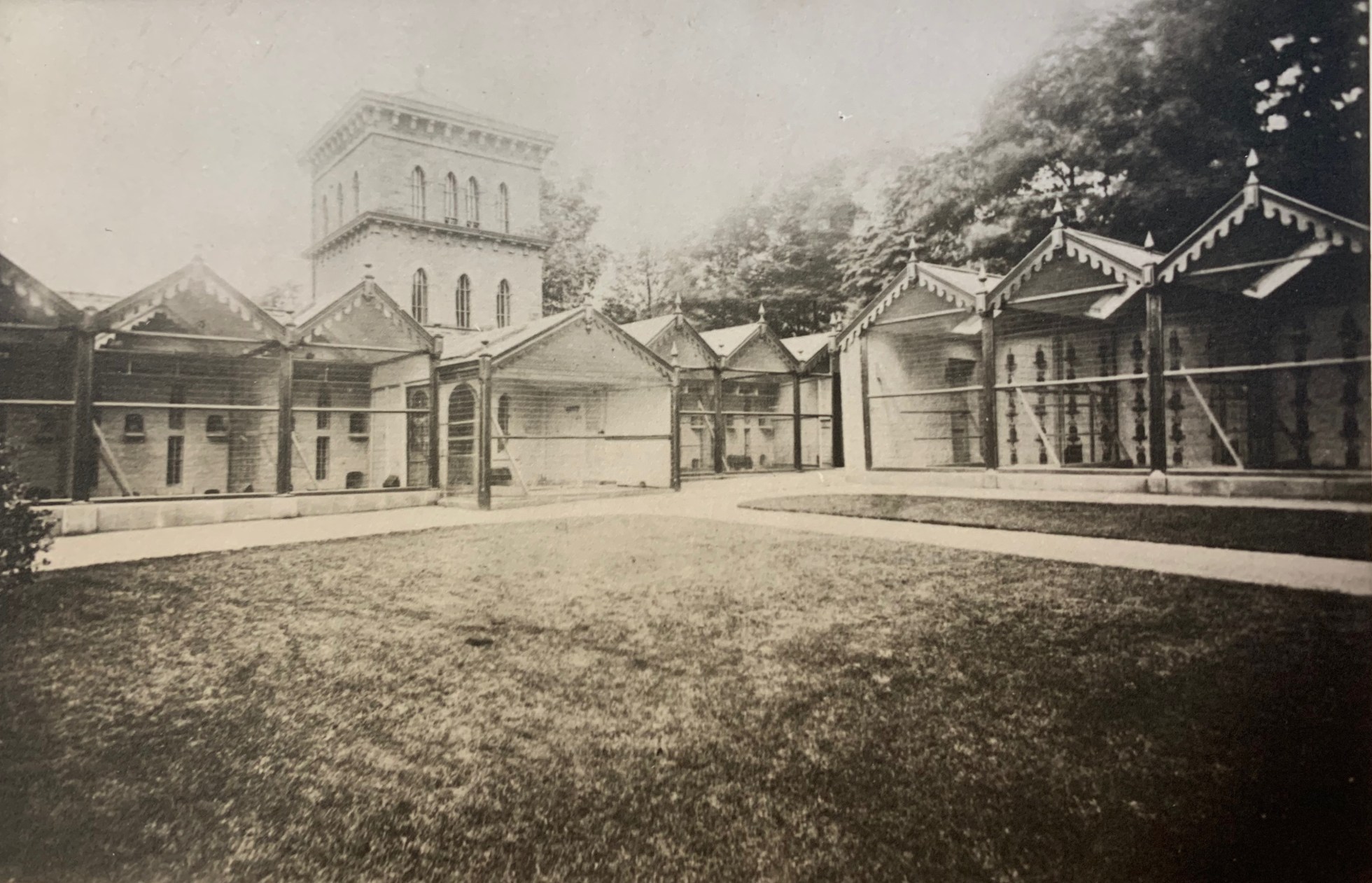 Aviaries in the grounds of Brooklands, late 19th century, photographer unknown. Courtesy of West Yorkshire Archive Service, Calderdale, SHA141/1.

Read more about Shaw Park, Sham Castle, Holywell Green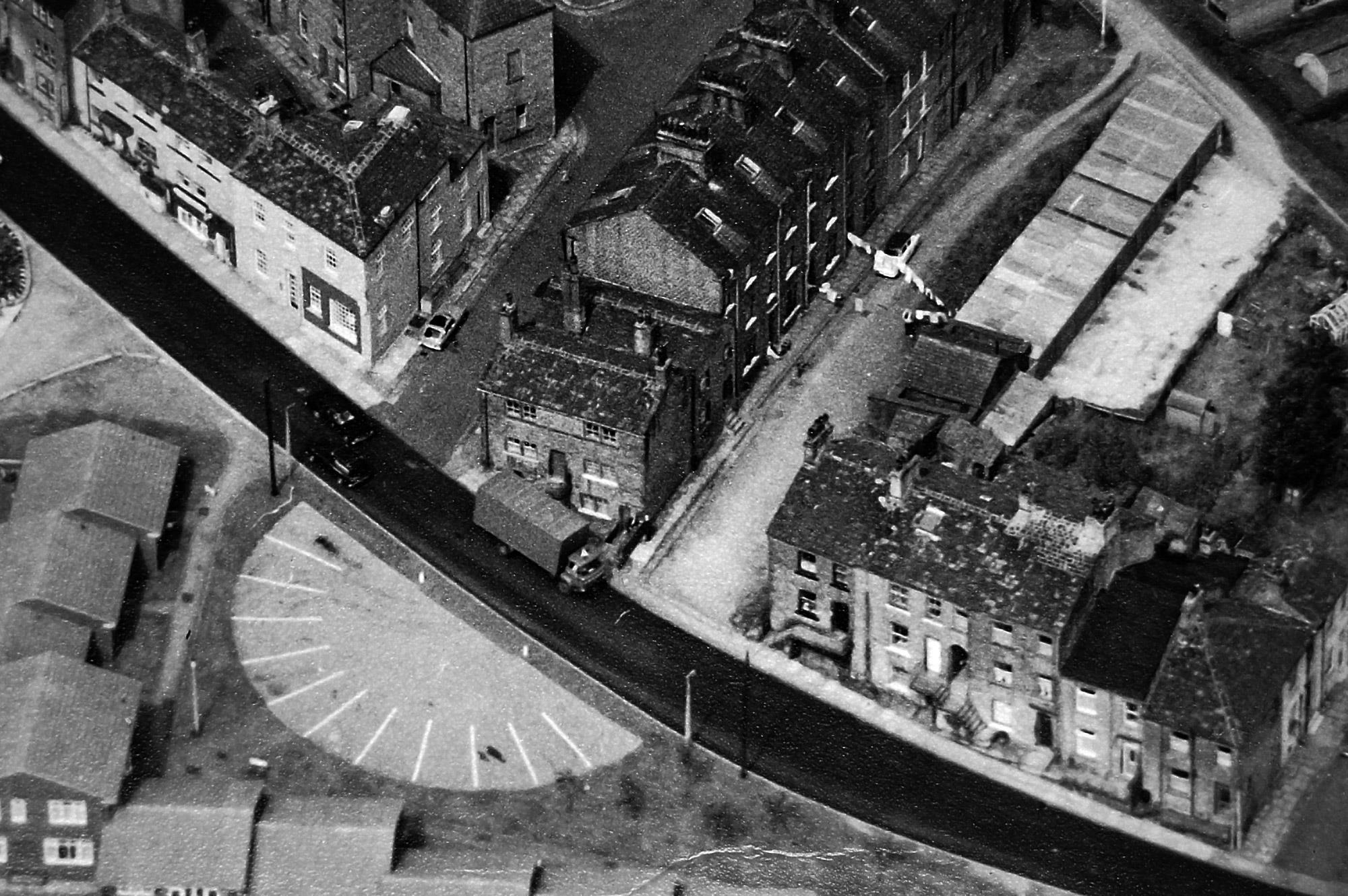 Graham Jagger
Graham Jagger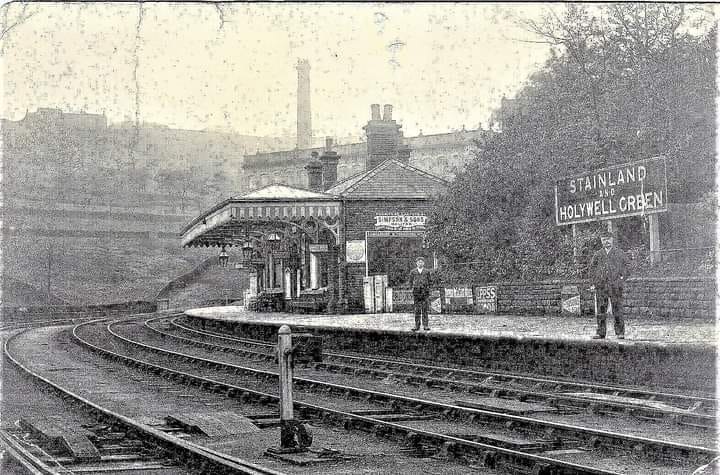 Graham Jagger
Stainland & Holywell Green Railway Station.
This branch was built to serve the local textile works with coal and woollen yarn going up the valley to the mills in Holywell Green and Stainland, with stone and cloth coming down to Greetland. Six passenger trains a day were provided between Stainland and Halifax when it opened in 1875 and these were converted to railmotor operation in 1907.
For the first three decades, passenger traffic fluctuated according to local demand, with 6 trains operating each way between Stainland and Greetland, with passengers changing at the latter. By 1905, 13 trains ran each weekday, plus a through train in each direction between Stainland and Bradford. The 1st of March 1907 saw the introduction of Hughes steam railmotors between Stainland and Halifax, via Greetland and Dryclough jct. These railmotors acquired the nickname of "The Stainland Donkey", and continued to work the line until the cessation of passenger services on 23 September 1929.
Occasionally, the railmotors were supplemented by radial tank engines and compartment coaches, which usually ran on the Saturday evening 21:35 service from Halifax. The radial tank and it's three coaches would depart Halifax at roughly 21:30, for West Vale and Stainland only; with the rail motor following in close succession at 21:35, calling at Greetland, Rochdale Road halt, West Vale, and Stainland.
Railmotors would carry around 60 passengers, however, on the 12:44 service for Halifax each Saturday, a trailer would be attached, increasing the seating capacity to 130.
SPECIAL SERVICES[
From 1885, an annual music festival was held in Stainland, which drew in large numbers of visitors from neighbouring villages. To accommodate for these increased numbers, two or three special services ran from Halifax to Stainland, each hauled by a radial tank.
In the 1920s, a through train ran from Stainland to Blackpool and back, each Saturday of the holiday season.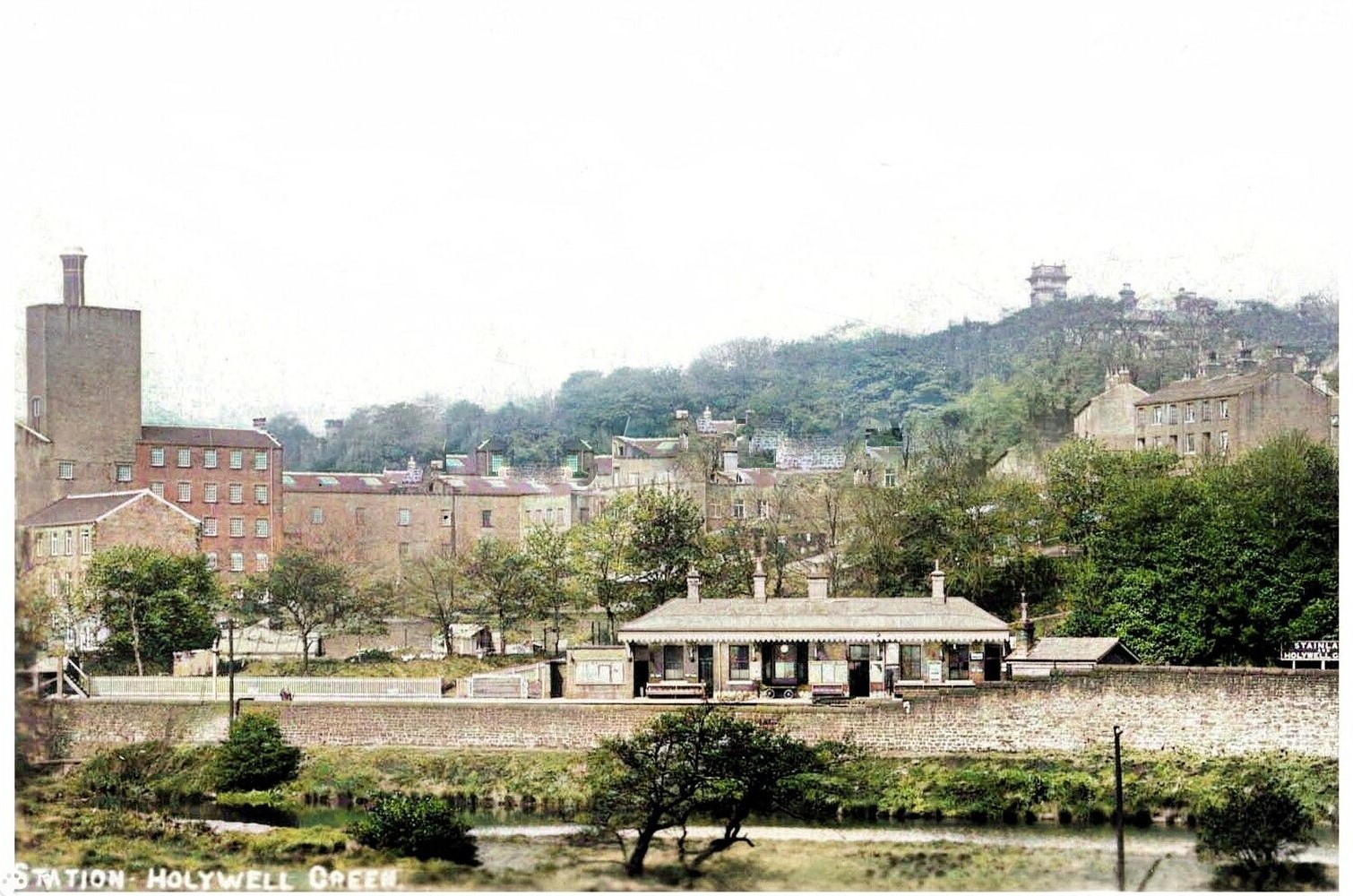 If you have any photos or articles you would like to add, please send to info@halifaxpeople.com