Drying Houses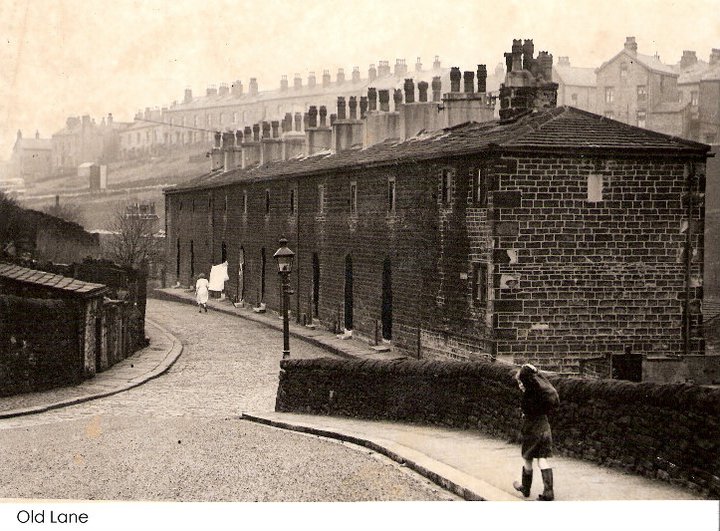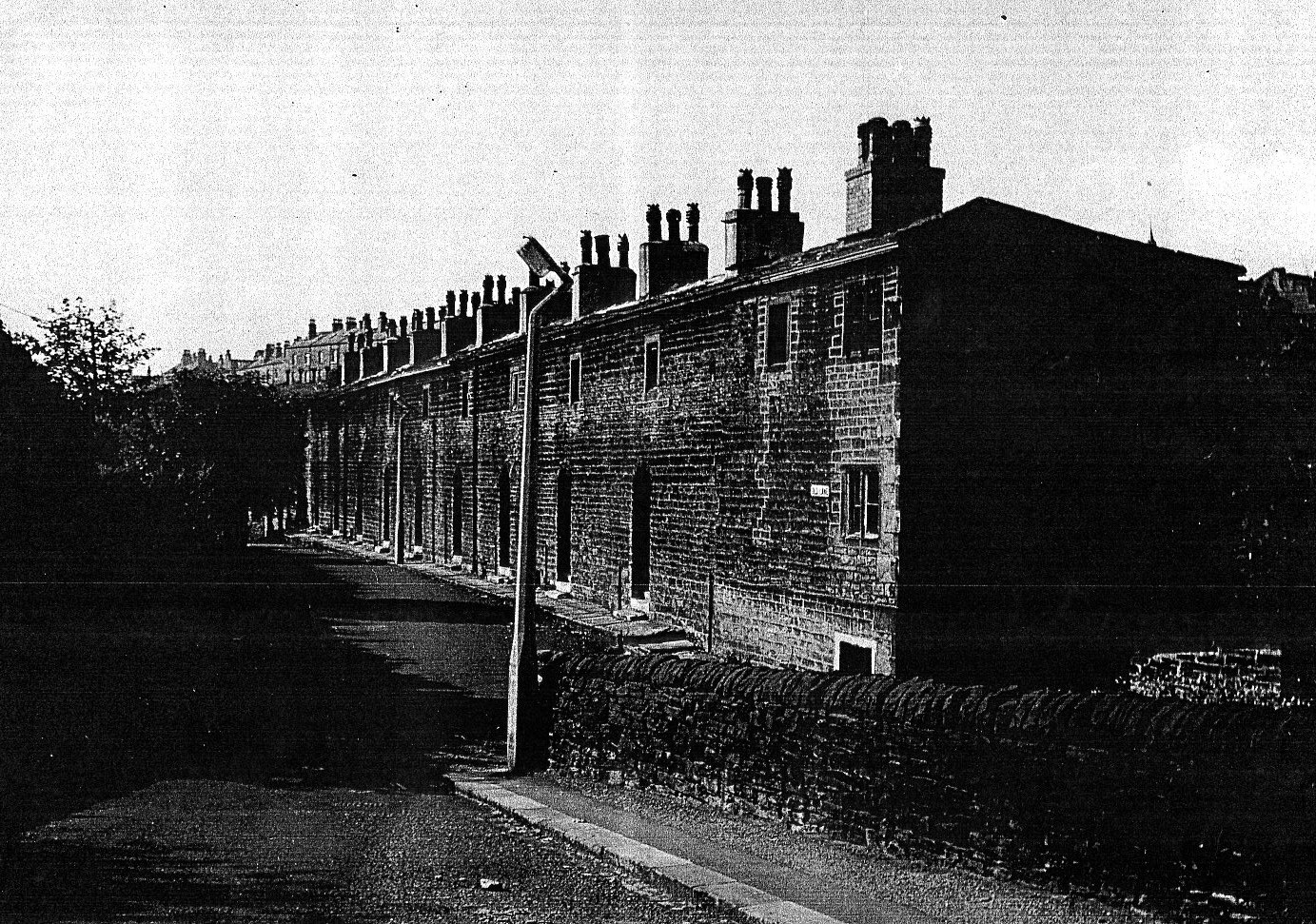 As the name suggests, these places were used for drying pieces of cloth, which could have been newly woven pieces or could possibly have been pieces brought there from the nearest dye-house.
Drying Houses were a nineteenth century development form the older system where pieces of cloth were dried in fields where they were held on 'tenterhooks' to stop them blowing away. (The fields became known as 'tenterfields' – still a local address).
As can be seen from this photo, the Drying Houses were of small size and were built with only a single door and window giving more space for the pieces of cloth to be laid out inside.
And where were they? This row was along Old Lane which still runs between Ovenden and North Bridge. The houses visible in the background are over the valley in Lee Mount.
In the 1950s my Mum was a Home Help (as they were called then) for the local Welfare Services Department and I can clearly remember how distressed she was that old people were still living in poverty and deprivation in these inadequate premises.
I'm not sure when the Drying Houses on Old Lane were demolished and I'm wondering if anyone can help here? My memory tells me they went in the early 1970s but I'm not certain.
This photo is one of the original set used by Johnny Meynell when he set up the original version of this group a few years ago. Some of the information is taken from Calderdale Council's 'Weaver to Web' website. Thanks to both of them for their help.
Written by Tony Martin
If you have enjoyed your visit to this website, please spread the word by clicking the 'like' and 'share' buttons below. Thank you