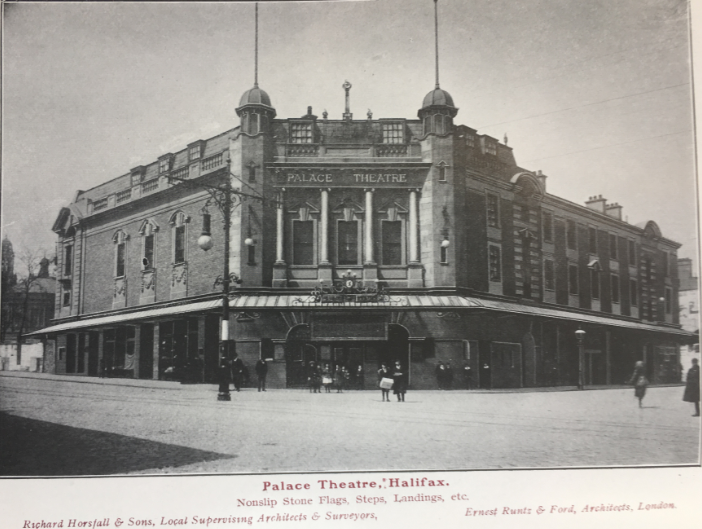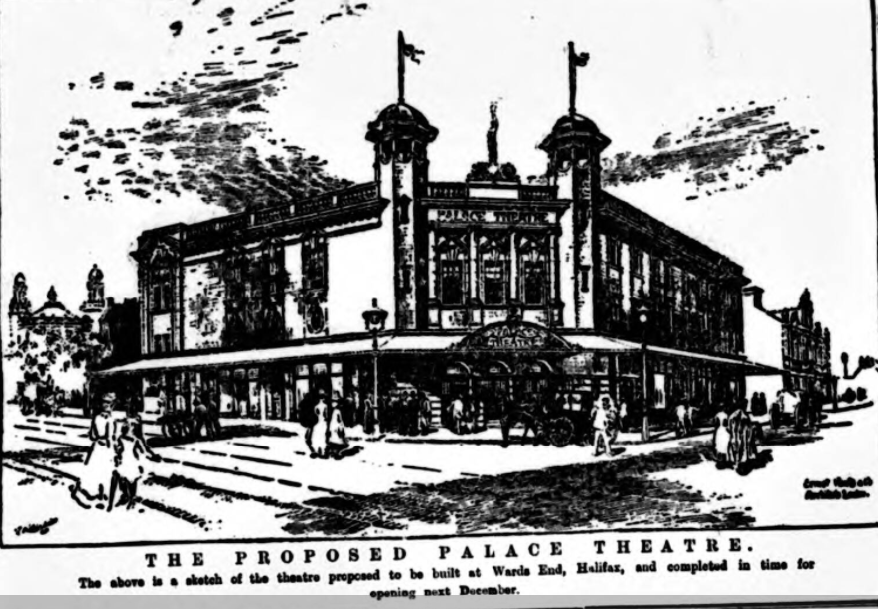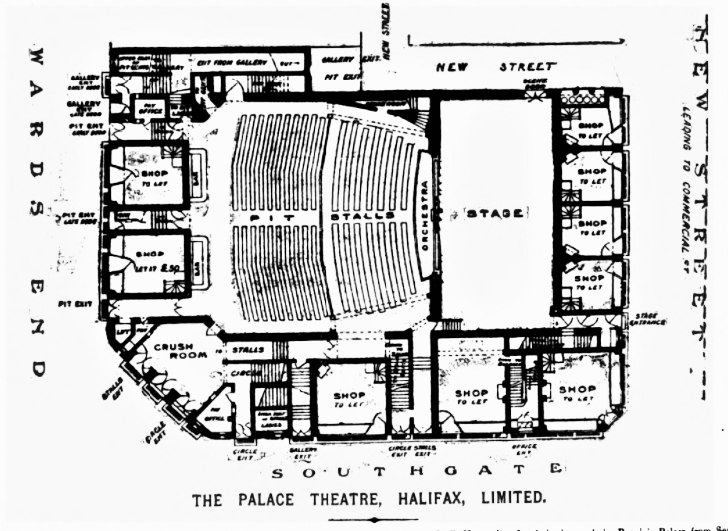 The theatre opened on 30th July, 1903 and was known as 'The sweetest theatre in the North' because sugar was added to the mortar so that it would set in the cold of the winter of 1902/3 when the theatre was being built. There was a disastrous fire on 4th May 1934.
In 1937, the capacity was listed as 1450 people.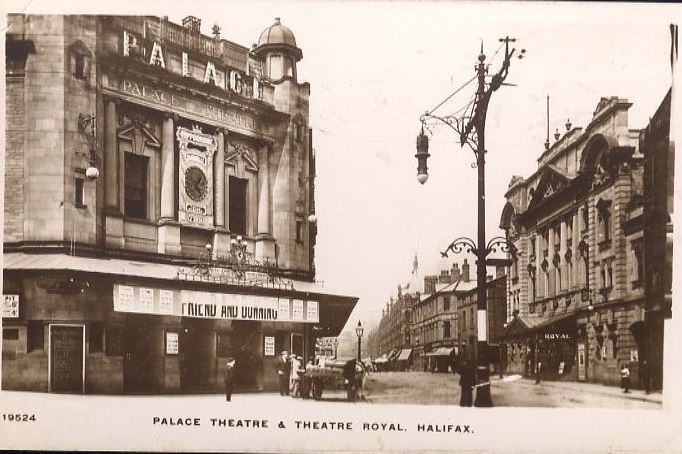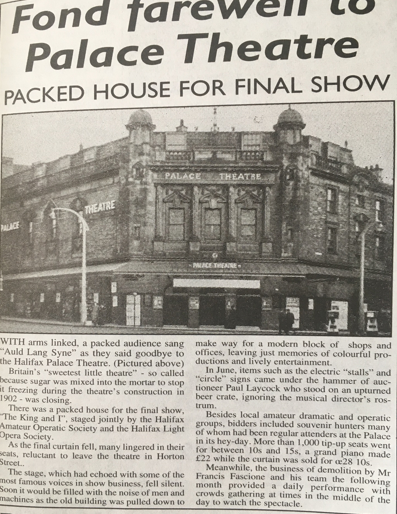 It was the last surviving theatre in the MacNaughten Vaudeville Circuit and the Circuit then closed.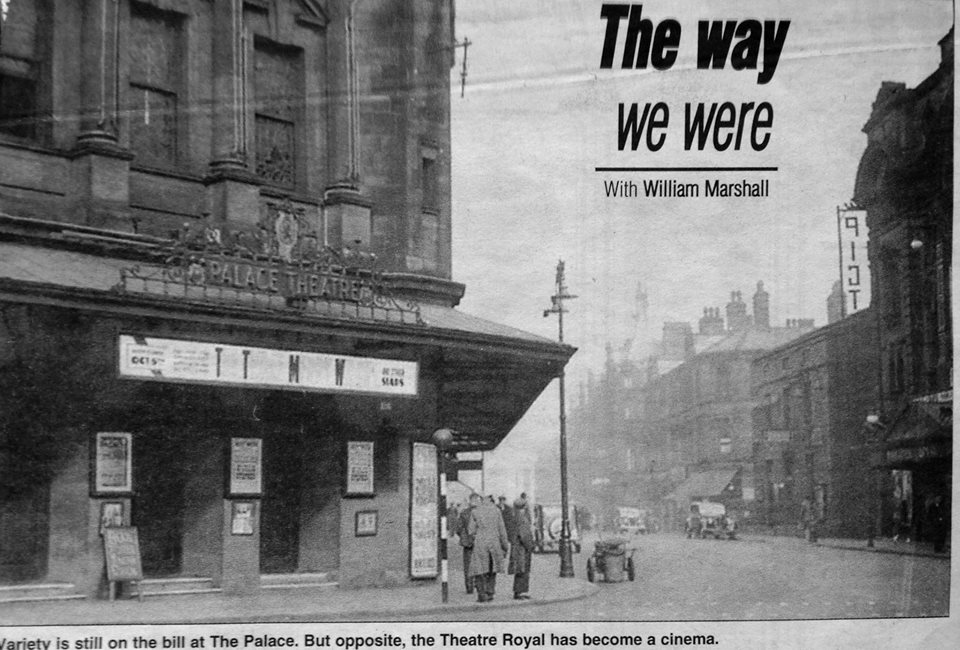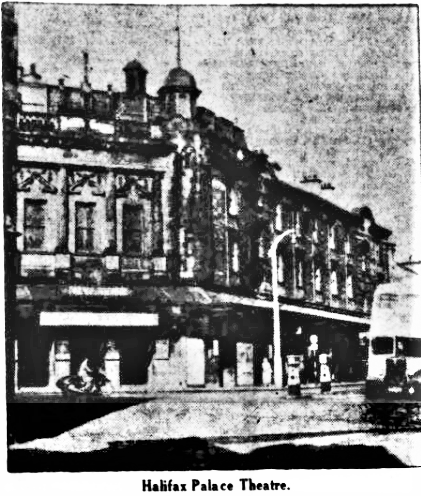 Read the following left columns then the right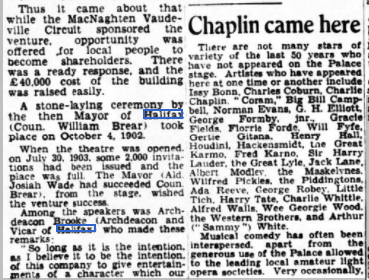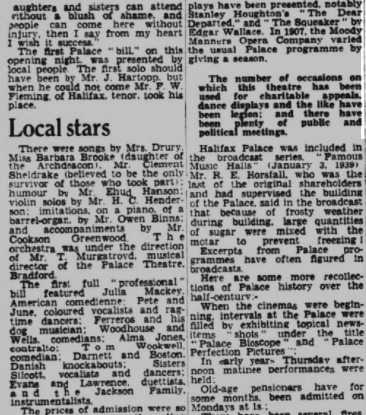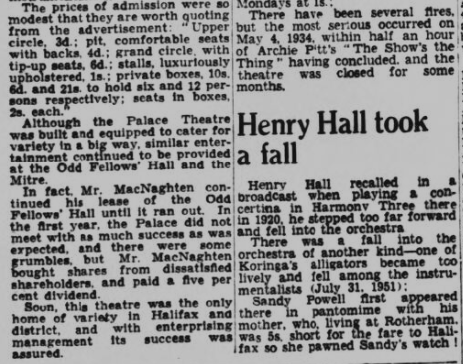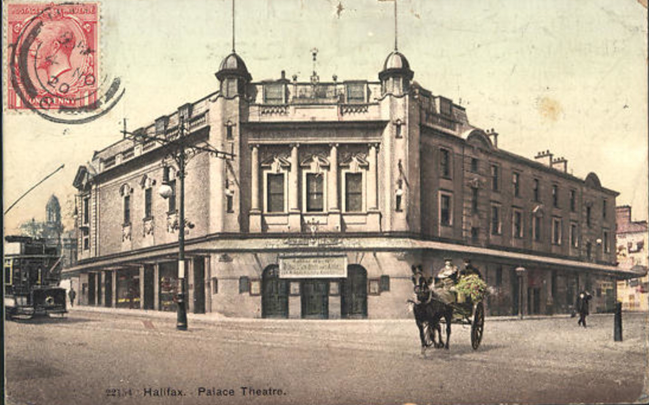 In early 1959, there were proposals for Halifax Council to buy the Palace and use it as a civic theatre, and several amateur societies banded together to put in a bid.
With a final performance of The King and I by Halifax Light Opera Society and the Halifax Amateur Operatic Society, the theatre closed on 30th May 1959.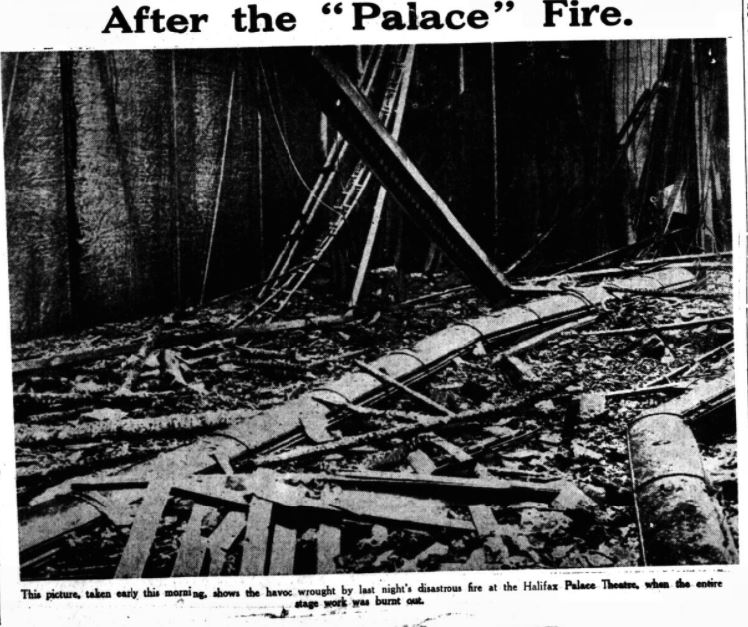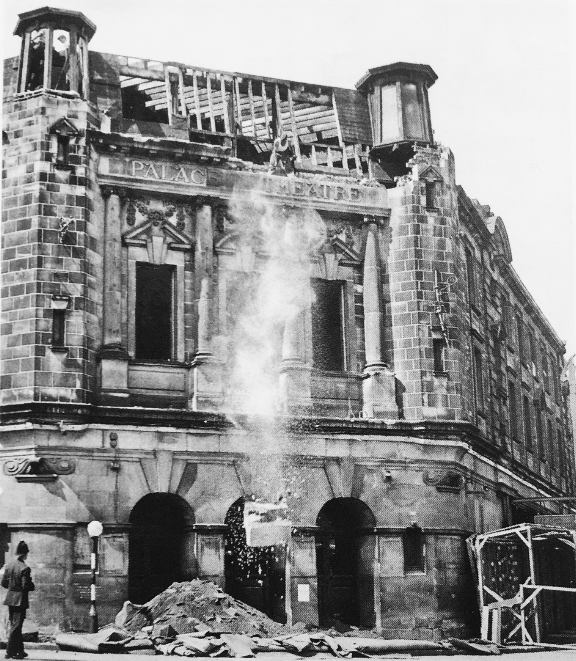 It was demolished in 1960 to make way for a new development of shops and offices.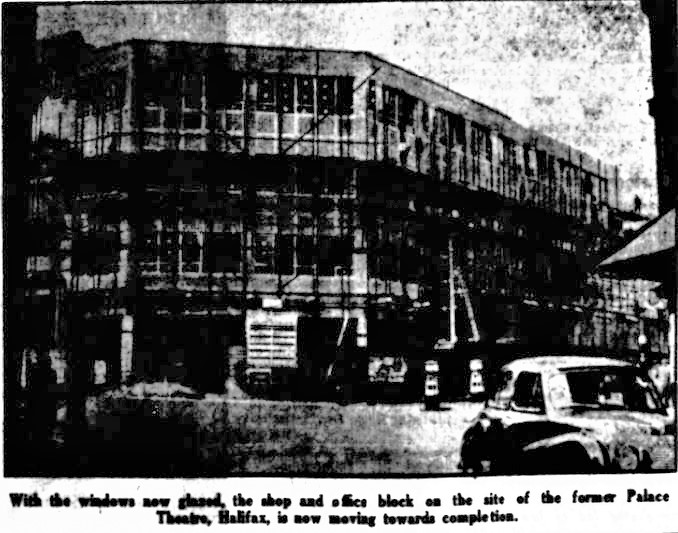 ---
If you have enjoyed your visit to this website, please spread the word by clicking the 'like' and 'share' buttons below. Thank you