Halifax Theatres and Cinemas
Halifax Theatres and Cinemas
Regal - ABC 123 
Recently Jumpin Jaks and Chicago Bar - now Maggies Nightclub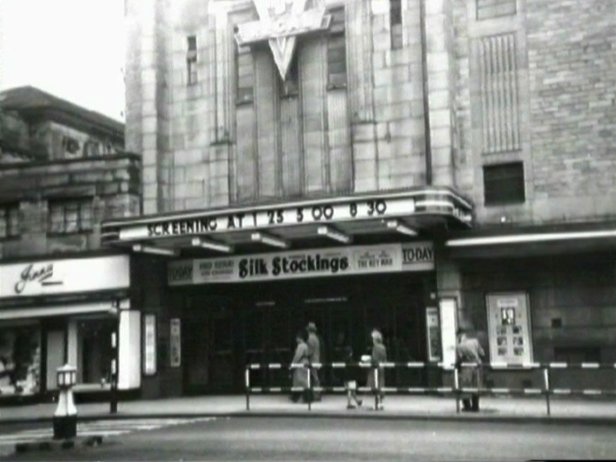 The Regal Cinema opened on 19 September 1938, just three months after the large Odeon opened. It was however in a much better location on Ward's End crossroad. There was an entertainment venue on each corner of the intersection, the Victoria Theatre (Civic), the Picture House (a Gaumont property) and an independent cinema occupied the other three corners. The Alexandra, Electric, and Theatre Royal were also nearby.
Designed by William R. Glen (ABC's in-house architect), the Regal Cinema was a particularly fine 1,938-seat cinema, with 1,250 seats in the stalls and 688 in the balcony. A shallow stage was provided and four dressing rooms. The proscenium was wide and surrounded by an elaborate plaster fretwork concealing ventilation ducts. On either side were niches containing tall slender figurines which were not dis-similar to the 'Oscar' statues.
The cinema was tripled in 1976 (having been renamed ABC in 1961) and reopened on 12 September with 670 in screen 1, the original circle using the original unaltered screen, and 200 and 173 seats in screens 2 & 3 situated under the balcony.
Renamed Cannon and then back to ABC the cinema closed suddenly in 2002 having been bought for use as a nightclub.
Fortunately it was designated a Grade II Listed building in 2000. This has ensured that all elements of the original (it had survived basically intact) are to be preserved. English Heritage described it as 'Long curved stone exterior. A handsome surviving classical auditorium. One of the best of the few surviving original ABC auditoria'. However the construction of the nightclub, using the stalls area only, will effectively conceal all trace of the original design. The circle will not be used at all. What a waste!
Work on the insertion of the nightclub began in the Summer of 2002.
Thanks to Ian Grundy
---
Gaumont - Picture House - Astra 1 + 2
Recently Coliseum and Maine Street and Liquid - now Atik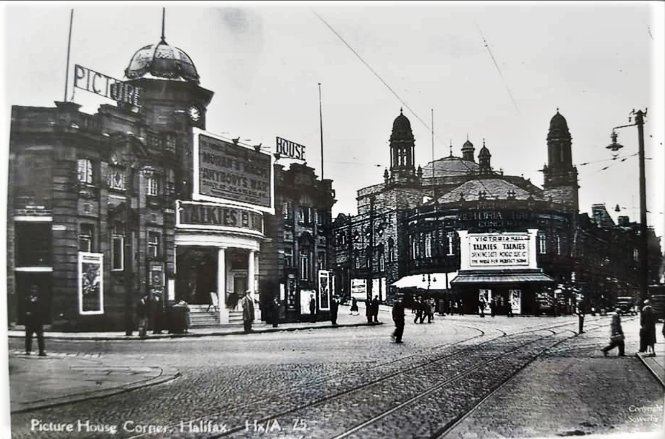 Picture House with Victoria Theatre (right)
The Picture House on Halifax's popular Wards End opened on 20th October 1913. It was built for Provincial Cinematograph Theatres(PCT) but was quickly taken over by Associated Provincial Picture Houses(APPH), a division of Gaumont British Theatres.
A fire in 1947 kept it closed for nearly a year and on re-opening it was called the Gaumont. The Gaumont was closed by the Rank Organisation in 1960 screening Anthony Perkins in "Psycho", and the building remained unused for several years before re-opening as a Top Rank Bingo Club. It was sold to Hutchinson Leisure in 1973, becoming a Surewin Bingo Club. Later Hutchinson Leisure created two small cinemas of 200 seats Astra 1 & 2 in the former balcony, whilst continuing with bingo on the ground floor. These closed on 5th June 1982.
A few years later the entire building was transformed into a nightclub, known as the Coliseum, apparently losing most of the cinema interior in the process. In 2011 it operates as a nightclub known as Liquid.
The former Picture House is a Grade II Listed building.
Thanks to Ian Grundy
---
Odeon - Broad Street
The Halifax Odeon opened on 27th June 1938 with Errol Flynn in "The Perfect Speciman". It is bounded by Orange Street, Broad Street, and Great Albion Street. The architect was George Coles and it cost £59,727 to build. It had 1,344 stalls seats and 714 in the balcony giving a total of 2,058. A most unusual façade remains intact with three concave bays covered with buff faience tiles, above the entrance each containing a convex window. A tall Art Deco style tower formerly had the Odeon lettering illuminated by neon. It was however not originally intended for the Odeon circuit, but was a take over during construction, which explains its differences from the typical 'Odeon' style.
The cinema had a wide proscenium and a stylish interior with decoration dominated by two large bas-relief female figures on the splay walls either side of the screen (now removed). Lighting was entirely indirect.
The Odeon Cinema closed on 18th October 1975 with Robin Askwith in "Confessions of a Pop Performer". It stood unused for a while. It was later converted into a Top Rank Bingo Club which is still operating as a Mecca Bingo Club today.
Thanks to Ian Grundy
---
Electric Theatre - Huddersfield Road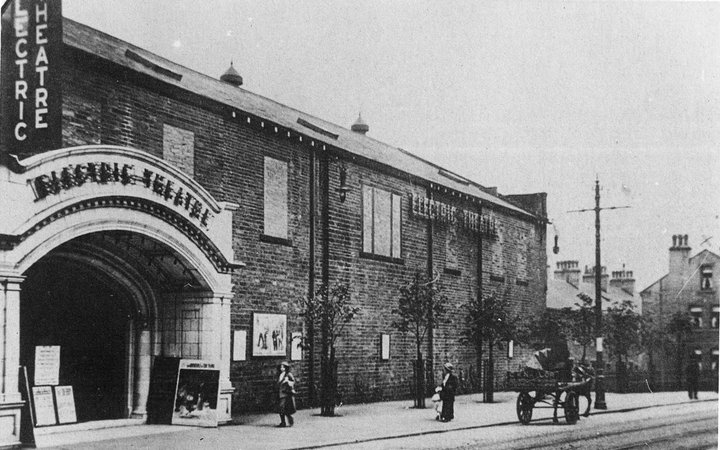 Converted from a riding school in 1911, the Electric Theatre in Halifax had 800 seats and was part of the National Electric Circuit.

It was taken over in 1928 by Denman / Gaumont and enlarged to the plans of Messrs Horsfall & Dawson to accommodate 1,100. A few years later a further and more drastic enlargement took place and the Electric Theatre now had 1,728 seats. Trent was brought in to modernise the cinema in 1939, by building a new facade and reducing the capacity to 1,536.
As one of four cinemas on the Wards End crossroads, it was the first to close, in September 1956. It became a car showroom and then a snooker club. In recent years it has had another makeover, with yet another new facade, and now houses a bowling alley and bar on the ground floor and a snooker club on the extended first floor. Internally there is little trace of its cinema past, although the entrance to the snooker hall is via the balcony vomitory and the projection suite survives as a storeroom.
Thanks to Ian Grundy
---
Grand -  North Bridge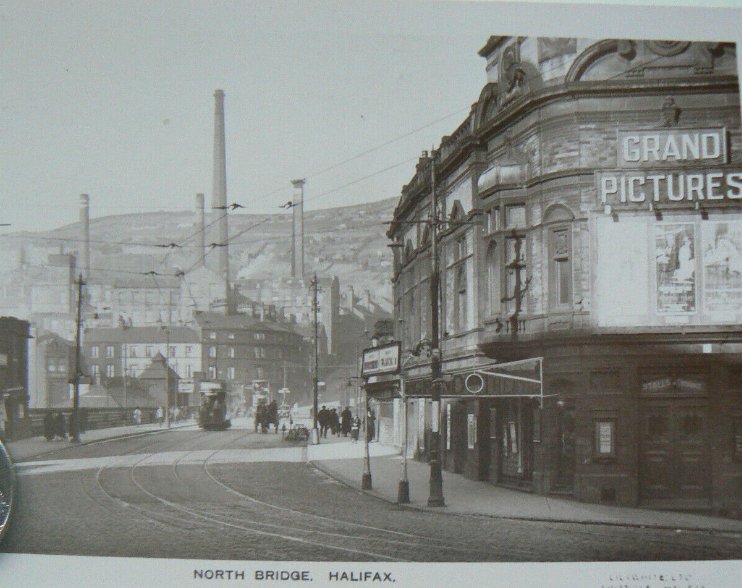 Located in Halifax, West Yorkshire on North Bridge at the corner of North Bridge Street. Built on the site of the Gaiety Theatre, which was a wooden building. The Grand Theatre and Opera House was opened on 5th August 1889 with Wilson Barrett in "Claudian". Designed by noted theatre architect Frank Matcham, seating was provided in orchestra stalls, dress circle and upper circle, with two stage boxes and six private boxes. The proscenium was 28 feet wide. Interior decorations were by Mr J. Binns of Kings Cross, London.
In 1896, it was taken over by Northern Theatre Co. Ltd., and from 1903 became a variety theatre. From 22nd May 1911, and for the summer season it became the Grand Picture Theatre. Films were then shown as part of the variety programme until 1925.
From 1st June 1925, it was converted into a full time cinema, known as the Grand Picture House, opening with Mae Bush in "The Lady Secretary". It had rear projection, from a projection box built on the stage. By 1944 it had been re-named Grand Cinema. Still operating in 1954, it was soon closed as a cinema, and was taken over briefly by the Halifax Theatre Repertory Company. The Grand Theatre was closed on 24th May 1956, and was demolished in 1958. The site is now used for car parking for a car and van hire company, with the lower section of the rear wall of the theatre surviving.
Thanks to Ken Roe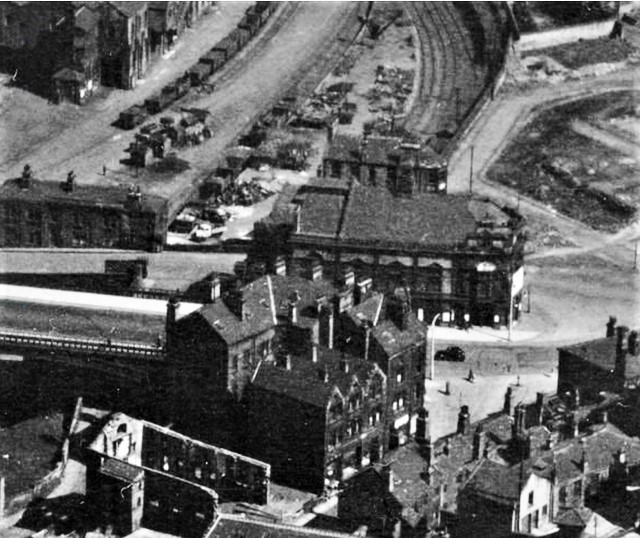 ---
Gaiety Theatre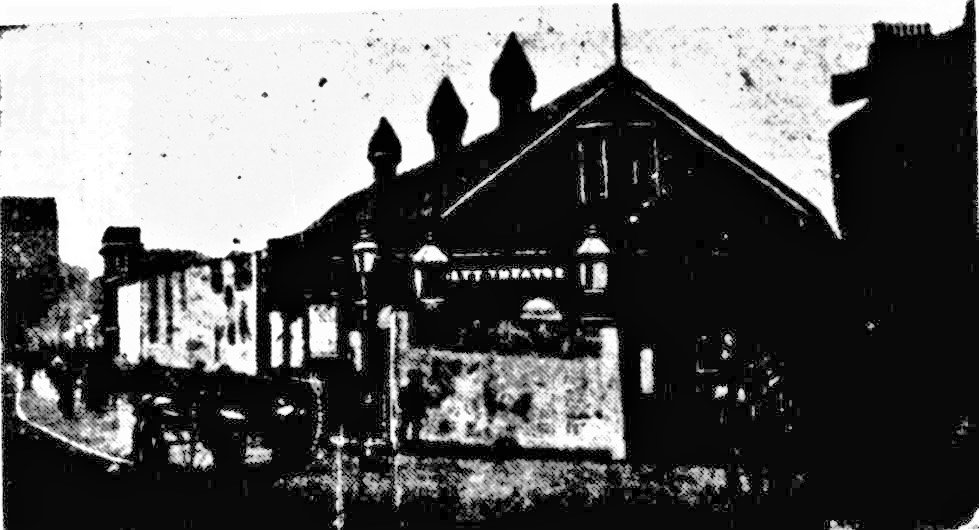 ---
Oddfellows Hall - Alhambra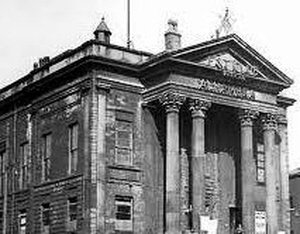 The Oddfellows Hall was opened on 6th June 1840. It was a magnificent building, with for Corinthian columns supporting a pediment above. Initially it was used as a general purpose hall, and for concerts and other entertainments. Franz Litz gave a performance here and Charles Dickens gave a reading. It was converted into a music hall in 1888.

In 1900 it was taken over by the MacNaghten Vaudeville Circuit and was re-named Halifax Peoples' Palace. It began screening films around 1917, and in 1920 it was re-named Alhambra Picture House.
Later known as the Alhambra Cinema, it was purchased by Halifax Council in 1955, but continued to operate as a cinema. CinemaScope was installed and the new proscenium was 25 feet wide.
The Alhambra Cinema was closed on 20th June 1959. The building was demolished in July & August 1963. The site is now used for car parking.
Contributed by Ken Roe
---
Gem - Marlborough Hall - Halifax (now the YMCA)
The first cinema Halifax was established at the Marlborough Hall. It could accommodate 800 people. Films were shown here in 1896, only 9 months after the first films had been shown in London. By 1912, it was known as the Gem. Films were shown infrequently during the winter months until 1917. It was then opened by George West and Albert Greene – aka Greene Brothers – as the Gem Cinema on permanent lease
Around 1932, the building ceased to be a cinema and was used as a dancing academy
---
Theatre Royal - Southgate
More recently - Essoldo Bingo, La Mania Nightclub, Club Platinum and The Theatre Club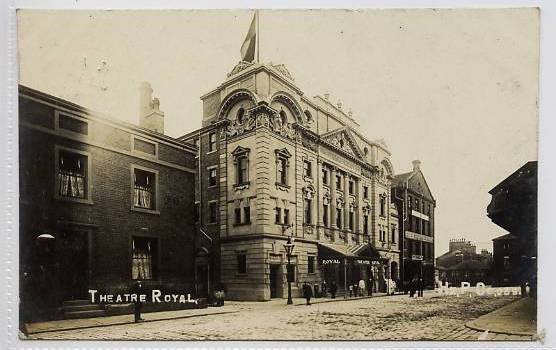 The Theatre Royal, a replacement of an earlier theatre, opened in 1904/5 purely for live entertainment. A superb façade in ashlar stone in the Edwardian style dates from this period, and was designed by Richard Horsfall & Son of Halifax.
The auditorium, believed to have been on 4 levels was gutted in the 1930's to create a new two tier cinema auditorium (with 1,549 seats) which extended into the stage area.
The cinema closed around the 1960's and became a bingo hall which in turn closed in the 1990's. Various redevelopment schemes, retaining the façade of the Grade II Listed building, but demolishing the auditorium came to nought and it re-opened as a nightclub, Chinese restaurant and bar. Unfortunately, by 2007 these had closed and the building was 'For Sale'.
Thanks to Ian Grundy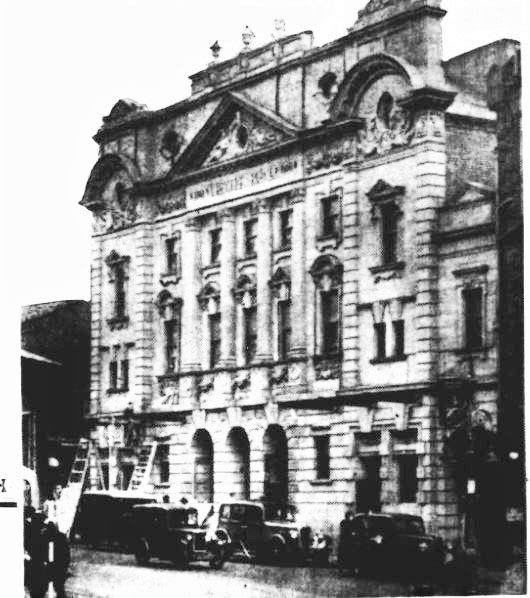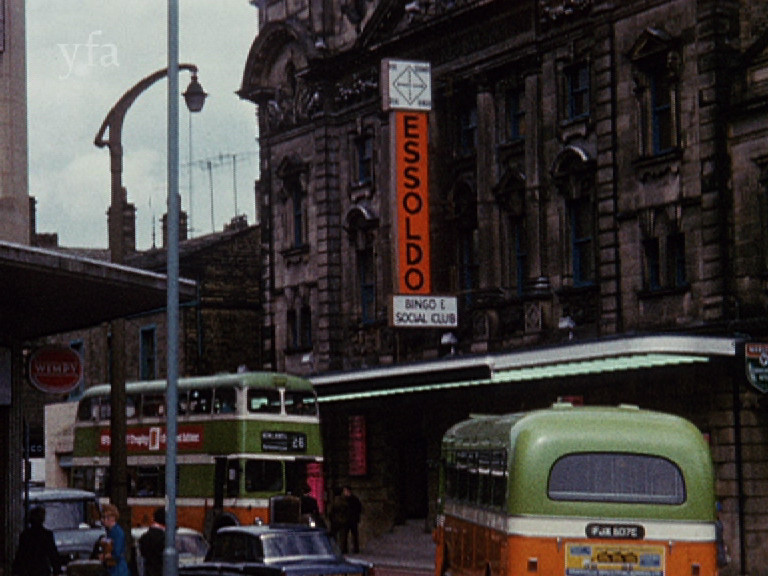 ---
Cinema De Lux - Northgate, Halifax
This was originally the Casino of the Northgate Hotel. It could accommodate 550 people. In March 1912, it became the Cinema de Luxe.
Around 1914, the name was changed to Theatre de Luxe
---
Vue - Broad Street

Located in Halifax city centre in the Broad Street Plaza, the Vue Halifax opened in October 2012. It is a 9-screen complex, complete with one VueXreme screen. The cinema offers incredibly comfortable all-stadium style seating with extra leg stretch room across its total of 1,400 seats. Huge floor to ceiling screens combined with Dolby Digital Surround Sound provide a fantastic and memorable cinematic experience.

Thanks to Ryan Thomas
---
Palladium - King Cross

The Palladium Picture House in the leafy suburb of Kings Cross in Halifax opened on 30th March 1914 and was designed by a local Halifax architect, a Mr Kershaw.
It seated 895 patrons in stalls and most unusual balcony. This occupied only two thirds of the width of the building and barely projected over the stalls. It had the appearance of a giant private box but contained approximately 7 rows of seats. Sightlines cannot have been great as the ceiling above the main hall was lower than that of the balcony and an interesting lions head plaque decorates the drop wall from balcony to stalls ceilings. It must have given the effect of watching a film through a letterbox opening.
I had a tiny foyer and a wide, clearly altered for cinemascope, proscenium opening. A barrel vaulted and segmented ceiling over stalls with muted decorated plaster bands.
Owned by Star Cinemas from around 1944/45 it was re-named New Palladium Cinema. It closed on 18th April 1962 with Bobby Darin in "Come September" and went over to use as a bingo club. It is now used as a carpet warehouse (Carpet Cuts) although it is substantially intact and in a fair condition although the façade has been altered and the glass canopy removed.
Thanks to Ian Grundy
---
Kingston - Queens Road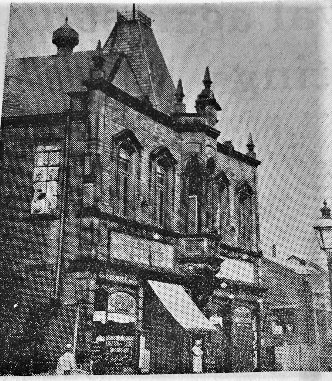 ---
Palladium - King Cross
The building was designed by T. Kershaw ARIBA and built by Gilbert Raynor for Palladium Pictures (Halifax)  Limited. It opened with a matinee performance at 2:30 pm on Monday 31st March 1914.
The Cinema had a capacity of 800. Thomas Job was manager [1914, 1917] The Cinema closed in April 1962, and became a bingo hall. The building is now occupied by multiple retail premises
---
New Lyric - Queens Road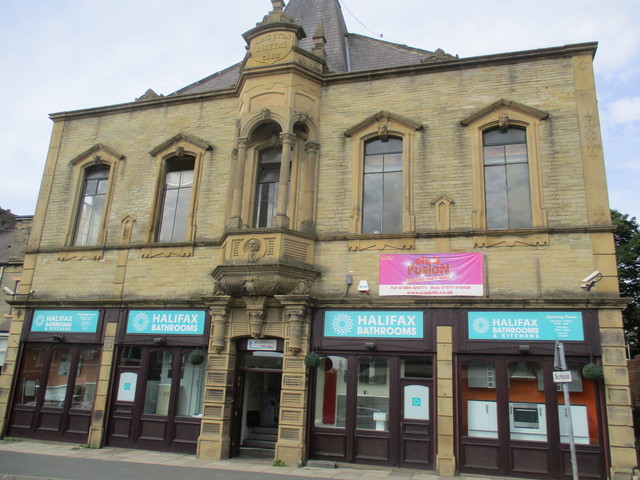 Situated about a mile to the west of Halifax city centre, in the King's Cross district, the Kingston Liberal Club opened on 8th October 1895. It appears that Albert Green first set up temporary film shows before, in 1913, the cinema operation (by that time called the Picturedrome) was taken over by the proprietors of the Gem Cinema (in Crossley Street).
In 1916 a 2-manual Andrews and Bradley organ was installed. By 1920 the cinema was being leased to Albert Crowe, with 500 seats and programme changes twice weekly. By 1922 it was being leased to Arnold Cinemas, after which Mr Crowe took it back.
At the end of the silent era it was taken over by M. Barker and J. Woodhead, and re-named the Kingston Picturedrome. By 1931 it had been fitted with a British Thomson-Houston(BTH) sound system.
The 1940 Kinematograph Year Book still lists it as the Kingston Picturedrome, now with 545 seats, and an 18ft wide proscenium. After the war the lease passed to E. B. Ward, who re-named it the New Lyric Cinema. It ran on under this name until closure on 14th July 1951.
By June 2018 the building was occupied by Halifax Bathrooms.
Thanks to David Simpson
---
Cosy - Queens Road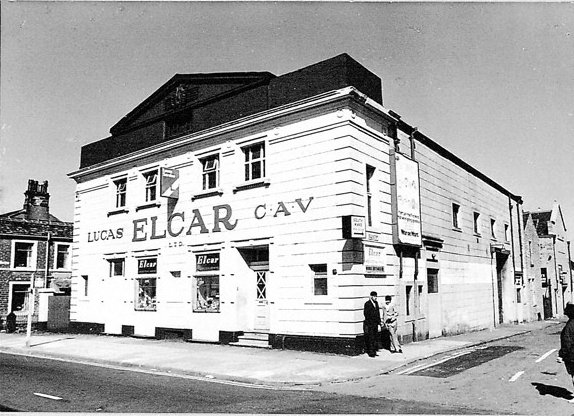 The Halifax Cosy Corner Ltd. was registered as a private company on 16th October 1913, with capital of £4,000 in £1 shares. The first directors were A. Helliwell and H. Wright, both of Halifax.
Located 1 mile west of the town centre, the Cosy Corner Cinema was opened on 24th October 1914, with approximately 700 seats and two projectors: one by Powers and the other by Pathe. The proscenium was 30ft wide. The first manager was Reg Watson; he was replaced in April 1915 by Herbert Upton from the Hippodrome, Bingley.
When the 'talkie' era arrived, British Thomson-Houston(BTH) sound was installed. At some stage the cinema became part of the M.P. Cryer circuit and in the early-1950's it was acquired by the Leeds based Star Cinemas chain. CinemaScope was installed in 1954, with the seating capacity being reduced to 623. But it became increasingling unprofitable, and was closed on 24th May 1964 with Doris Day & James Garner in "The Thrill of it All". No great 'thrill' for manageress Mrs. E.H. Dean when she locked up for the last time.
By 2007 the building was occupied by a sandwich shop; in 2014 it was the Queens Road Pharmacy.
Thanks to Harry Rigby, David Simpson
---
Ideal Cinema - Raglan Street, Halifax
---
Pioneer (knocker) - Ritz (Flea Pit) - Lee Mount
Popularly known as The Knocker. Capacity 633. Opened in 19??. Became the Ritz Cinema in 19??. Closed after being destroyed by fire in February 1963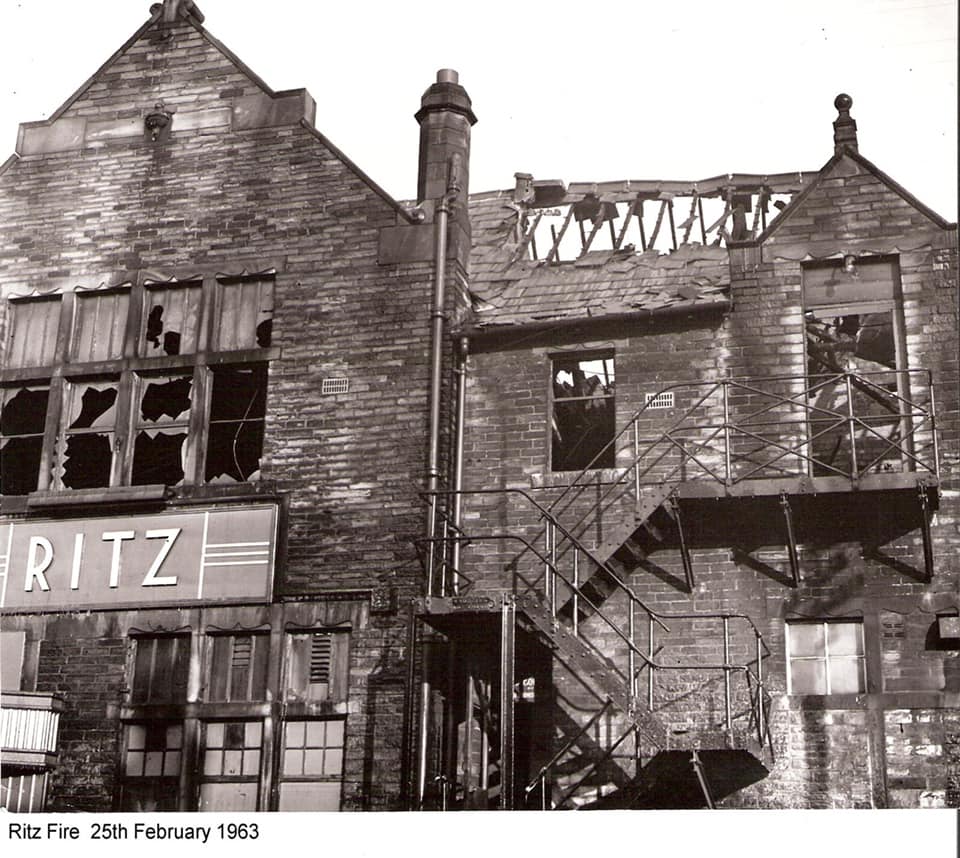 ---
Electric Cinema - Roxy - Sowerby Bridge
Queens Road. Aka Cosy Corner Picture Palace. Opened in 1914. Capacity 698.
The Cinema closed in May 1964. The building was converted into retail premises.
---
Cosy - Bolton Brow, Sowerby Bridge
Bolton Brow. Recorded in 1917, when Greene Brothers were the lessees and managers
---
Palace Cinema - Town Hall Street, Sowerby Bridge
---
Regent - Essoldo - Sowerby Bridge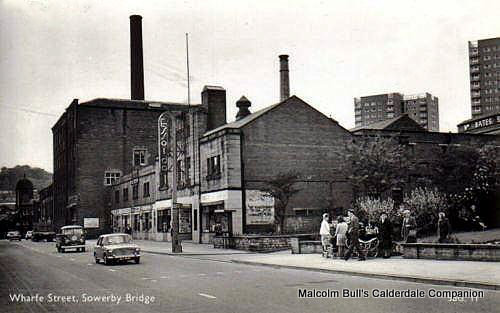 ---
 Picturedome - Ripponden
Recorded in 1914, when H. G. Grahame was sole lessee and manager. They had a children's matinee every Saturday [at 2:30].
Recorded in 1917, when Thomas Sager was lessee and manager
---
Electric Theatre - Halifax Zoo
This was said to be the first cinema outside London

---
 Central Picture House - (Rex) - Elland
Coronation Street. Originally the Central Picture House, this cinema opened in November 1959. The first film was Count your blessings with Deborah Kerr. Bingo was played on a couple of evenings in 1964 and the cinema closed in June 1964 to become a bingo club. Films were shown intermittently between November 1975 and August 1977, and the business closed once more in 1985.
In 1988, it was taken over by Peter Berry – who had been a manager/projectionist at the Rex – and Charles Morris, who, with their family and friends, refurbished and renovated the building. It reopened on 7th October 1988, and is now a successful private cinema showing a wide range of films. The cinema has a Conn 651 organ which is played during the interval, and concerts are held regularly
---
Palladium Cinema - Elland
Opened in 1909 at Elland Town Hall. Around 1912, it was taken over by Central Pictures (Elland).Closed in June 1959. The last film was San Francisco starring Clark Gable.
---
Empire Theatre - Atlas Mill Road, Brighouse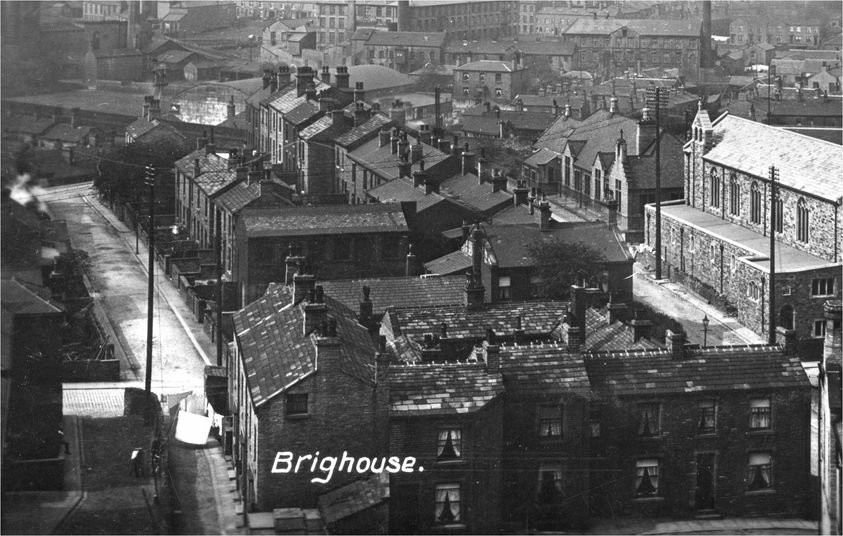 Empire - curved roof- top centre
In 1909, a purpose-built roller-skating rink – lit by electricity – was constructed on the site of the former Atlas Mill in Atlas Mill Road, Brighouse – and known as the Atlas Mill Rink. The rink was designed by Edwin Taylor & Son. Boxing matches were also held. Kid Eastwood fought here.
In 1911, James Farnell Bunce took over and converted the place into a cinema with skating between the film shows. For legal reasons, this Palace Rink was forced to stop showing films and had to revert to a skating rink. The rink was bought by Brighouse Empire Limited, and opened as the Empire Theatre in 1917. Films were shown with skating in the intermission.The skating craze eventually faded.
The Empire closed after a year and fell into disrepair and the site was cleared by the end of World War I. The site is now occupied by mobile homes.
---
Albert Theatre - Brighouse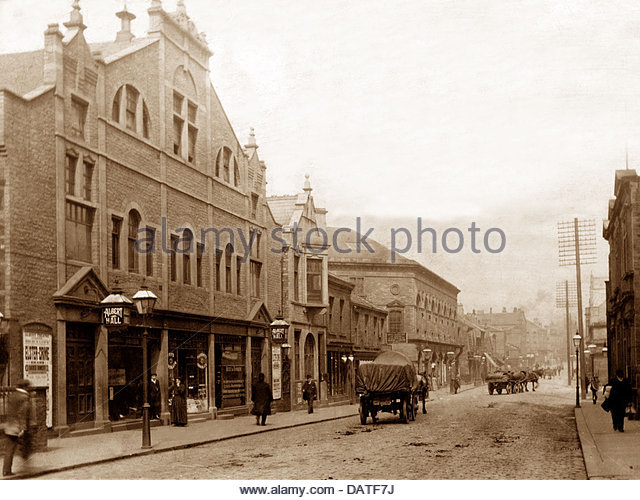 The Albert Hall, Huddersfield Road, Brighouse was designed by Sharp & Waller for the Albert Hall Company Limited and opened on 12th October 1898

---
Savoy Cinema - Brighouse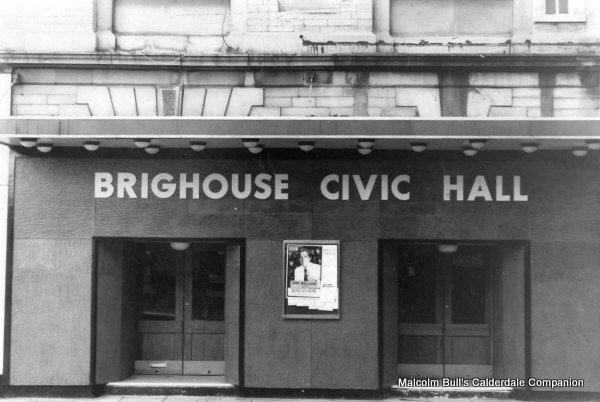 Aka The Bug Hut, The Bug Hutch. Brighouse Civic Hall was used for film shows and was known as the Savoy around 1900. Ambrose Broomhead was Manager at the cinema and was popularly known as The Sheriff. The cinema closed in July 1959
---
Ritz - Bradford Road, Brighouse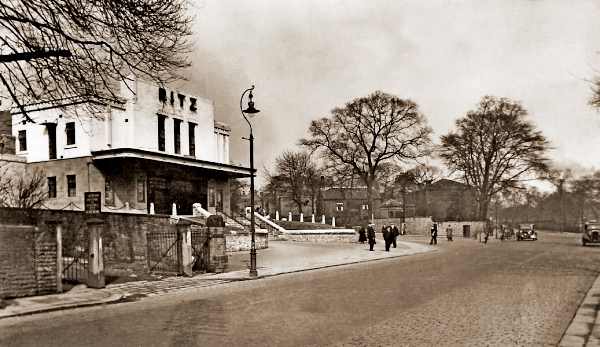 ---
Hipperholme Picture House
Recorded in 1913, when it was in the Hipperholme Conservative Club, and the proprietors were John Mitchell & Edward Myers. In November 1913, Mitchell approached Leonard Shepherd, one of the directors of the Theatre de Luxe, Halifax, with a view to selling the business, because he and his partner (Mitchell) had not got on well together. The sale went ahead after they had inspected the books and visited performances to check on the audiences. £750 was paid.
Leonard Shepherd and the Theatre de Luxe, Halifax sued for fraudulent misrepresentation and for breach of warranty. It was subsequently noted that all the takings entries in the books were written in the same ink, suggesting that they might all have been written at the same time, and the attendance figures had been falsified by Mitchell distributing 1d tickets around the district. Myers said he had seen Mitchell making entries in the cash book. At the Leeds Assizes [17th March 1914], the Jury found Mitchell & Myers guilty of misrepresenting the takings and the attendances at the performances. Damages were estimated at £213
 Hipperholme and Lightcliffe Conservative Club now the Masonic Hall
In 1912, a cinema was established by the Halifax Theatre de Luxe, at the premises of the Hipperholme & Lightcliffe Conservative Club. It had a capacity of 550. The Halifax Theatre de Luxe and the Hipperholme cinema showed films in tandem, and a courier sent the films – reel by reel – by tram between the two. It closed in 1913 for business reasons
Royal Electric - Picturedome - Hebden Bridge
---
Picture House - Hebden Bridge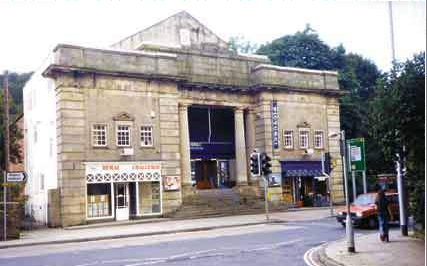 New Road / Thistle Holme. Aka The wooden hut and The tub hut. Opened in 1912 by Manchester businessman Jack Shaw. The building was the town's first cinema. In 1917, Shaw & Lever were the proprietors. It later became a billiards hall. It closed in 1921 when the Picture House opened. The building was demolished together with the New Road Estate in 1935 to make way for a public park and memorial gardens
---
If you have enjoyed your visit to this website, please spread the word by clicking the 'like' and 'share' buttons below. Thank you