Southgate
Southgate actually starts as Wards End which starts at the end of Commercial Street and follows the curve around the corner and doesn't really change into Southgate until the first junction(bottom of Alexandra Street).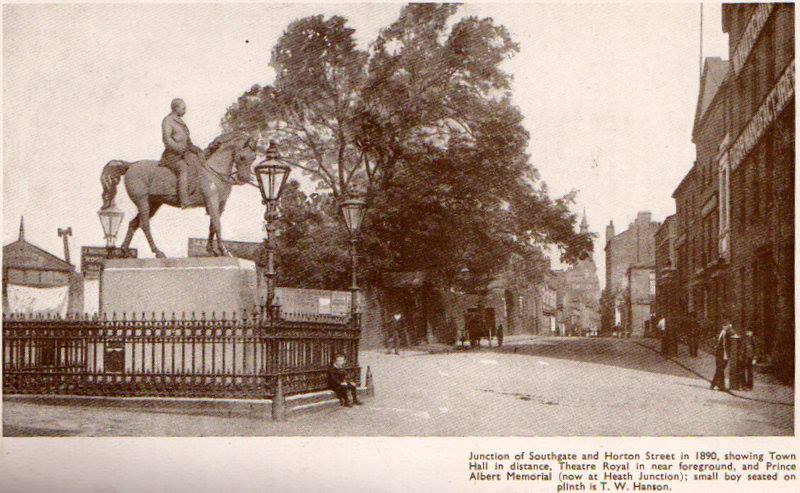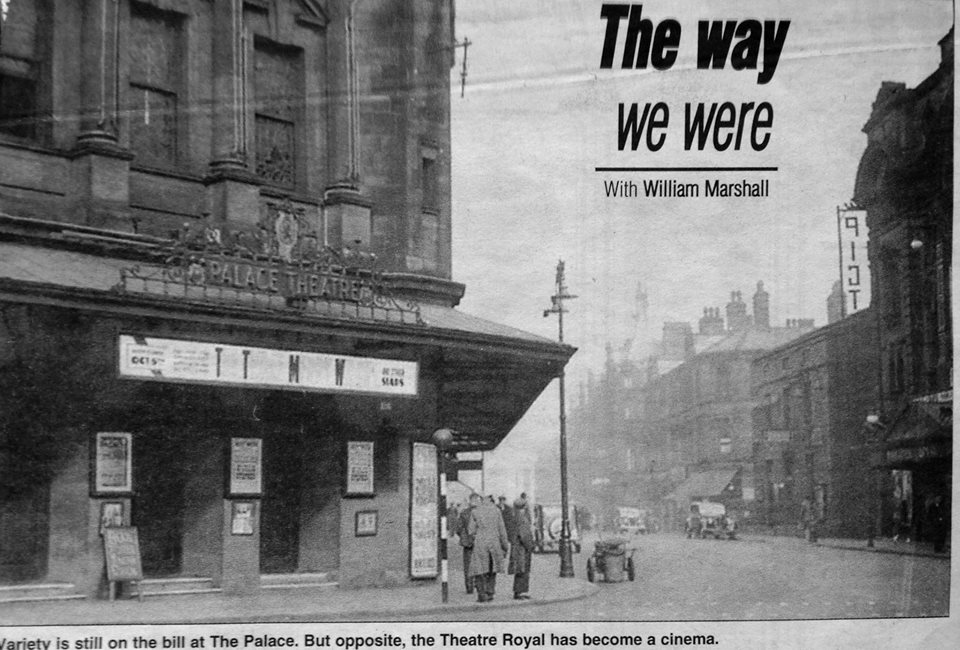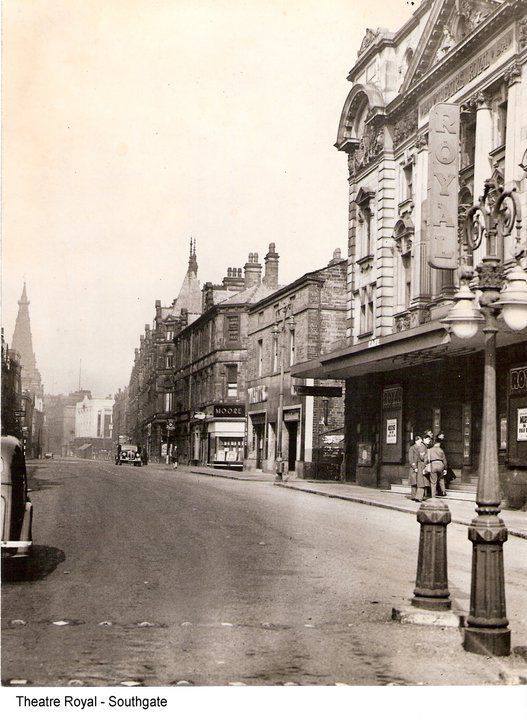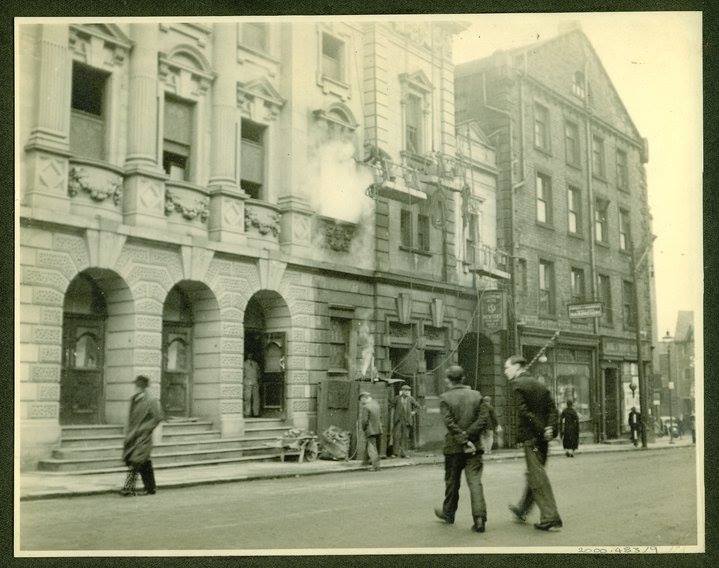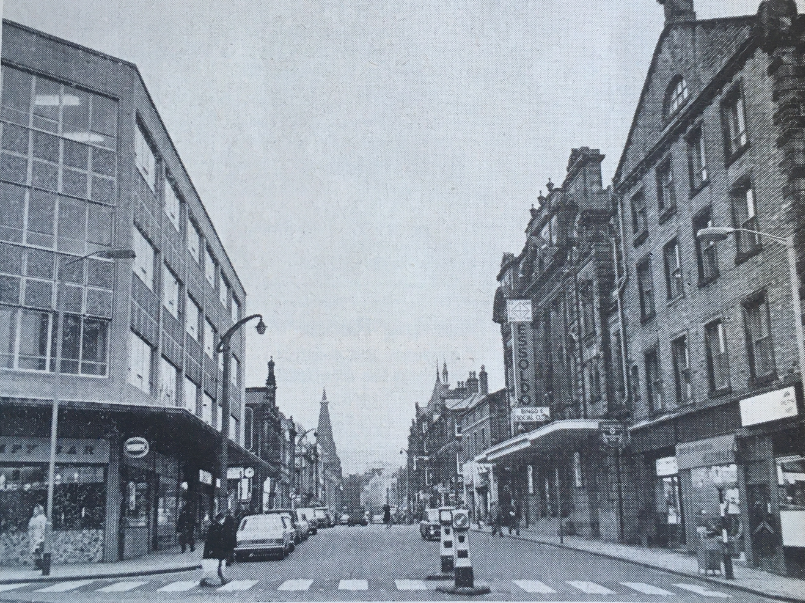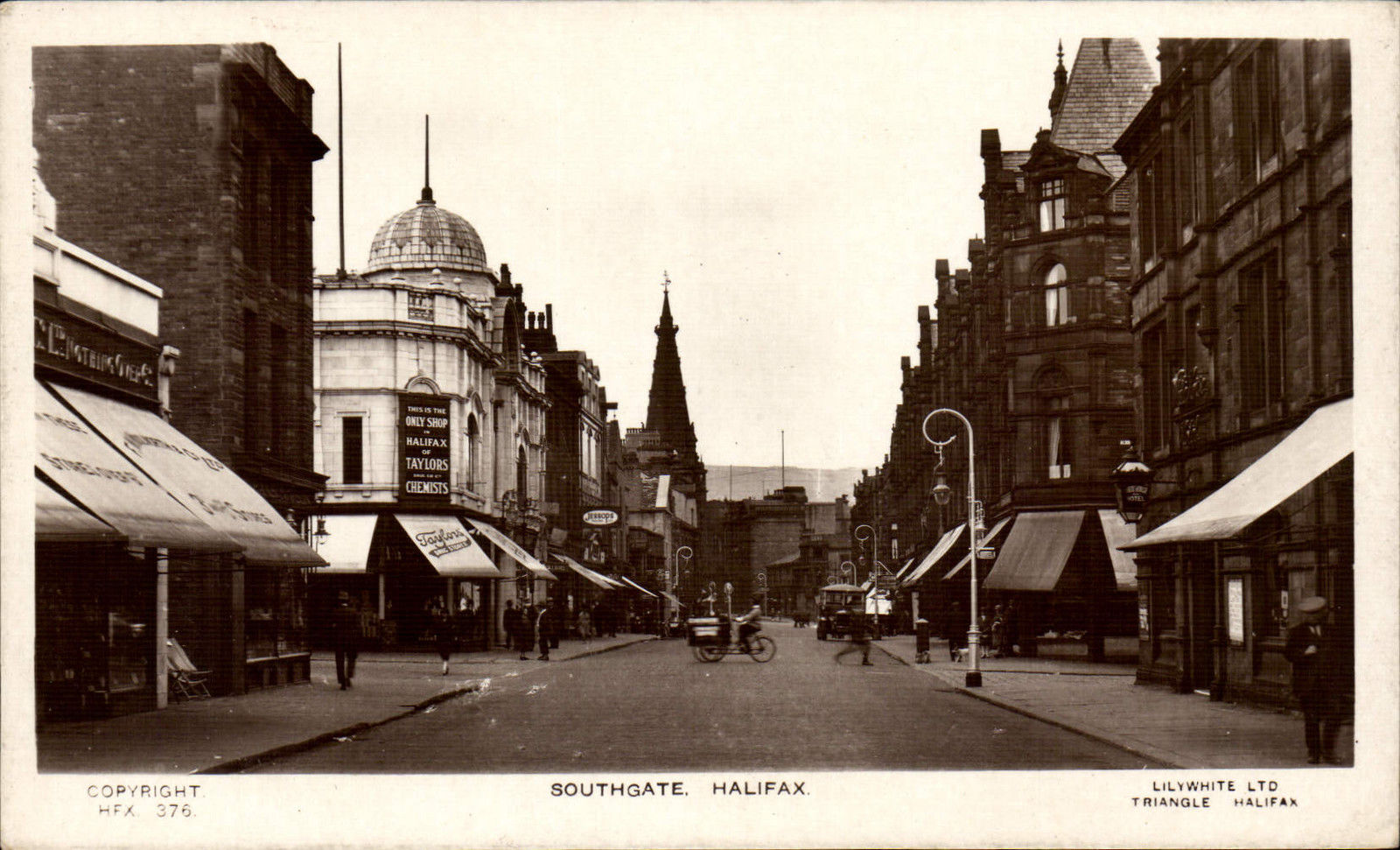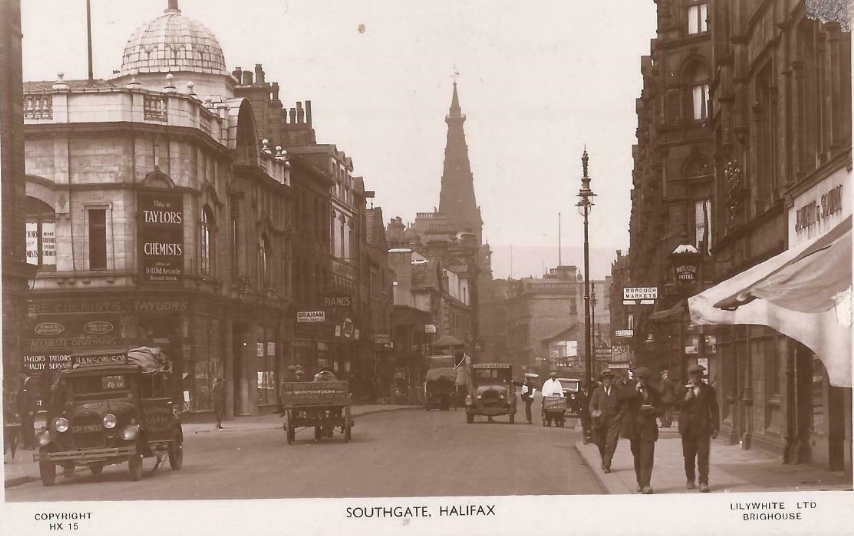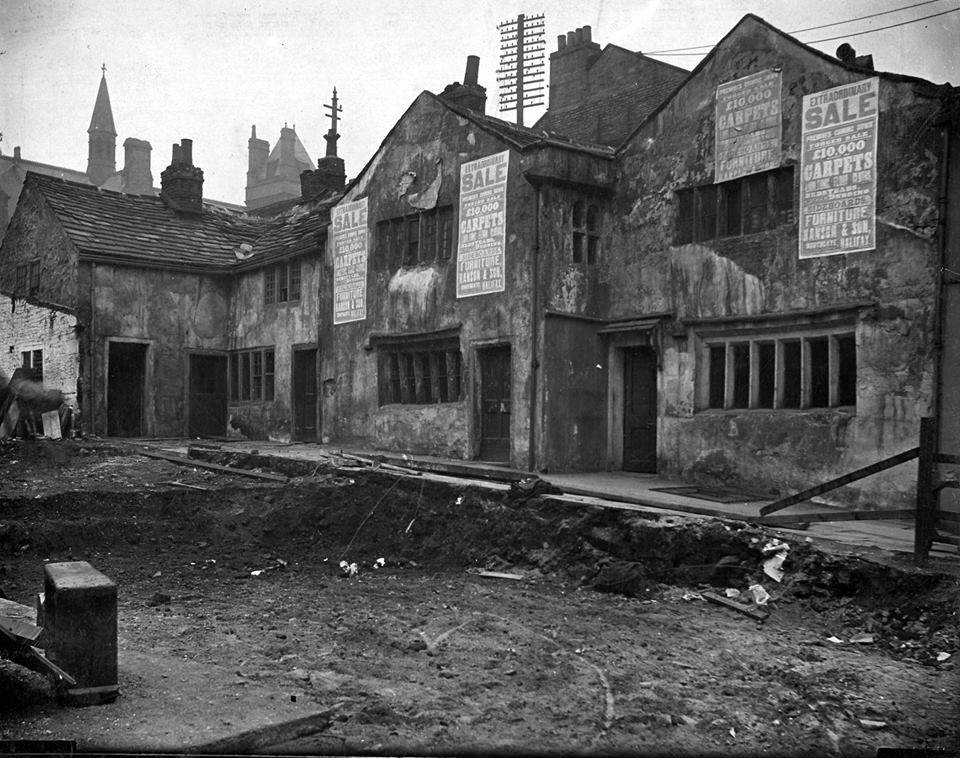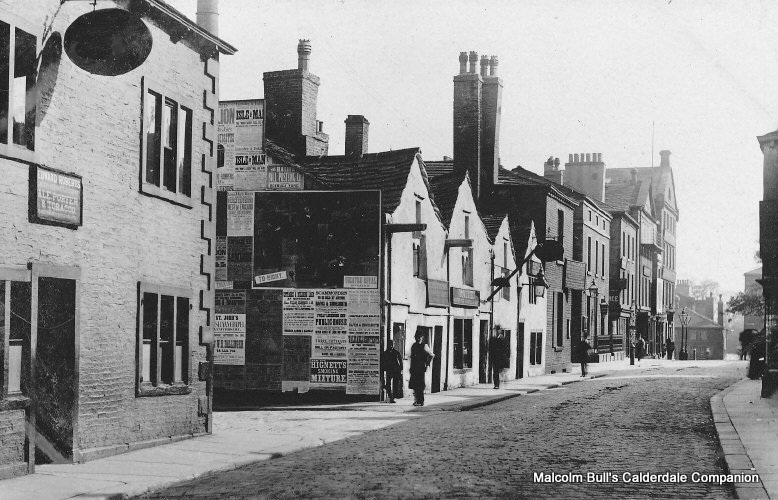 Photograph of Southgate and Ward's End, Halifax in 1892. On the left is the top of Albion Street and beyond is Westgate. The premises between are those of George Watson, plumber; Lewis Bagot Waite, hairdresser (and as usual umbrella repairer); the White Horse Inn (Joshua Sutcliffe licensee). Next is the side of a newer building numbered in Westgate and occupied by George Walker, plumber.
Beyond Westgate is Ward's End which accommodated Oswald Hanson, dentist; the top of Shakespeare Street; Wilson and Beverley, musical instrument dealers; the Shakespeare Hotel (Edwin Weston); the Theatre Royale, and William Hutchinson, cigar manufacturer. Numbering in Ward's End continued to the right past Holly House, then the Eye, Ear and Throat Hospital and taking in three surgeons, an undertaker and a solicitor (!) before returning past Ward's Hall down the other side and back to Southgate.
(From the Evening Courier Sat April 15th 1978)
Note: The Greyhound Hotel became part of the new market buildings and is now the 'Merry England' café, The White Horse was rebuilt on the corner of the street and is still there and the Shakespeare hotel moved around the  far corner to the left but is now an Italian restaurant.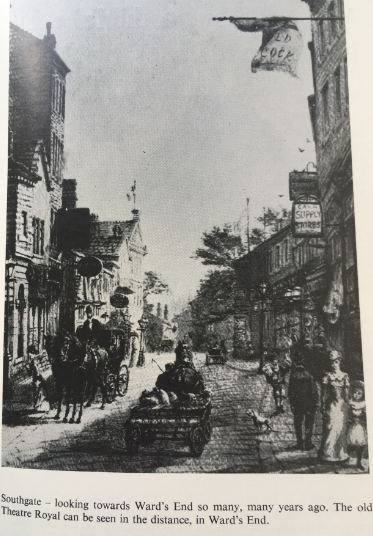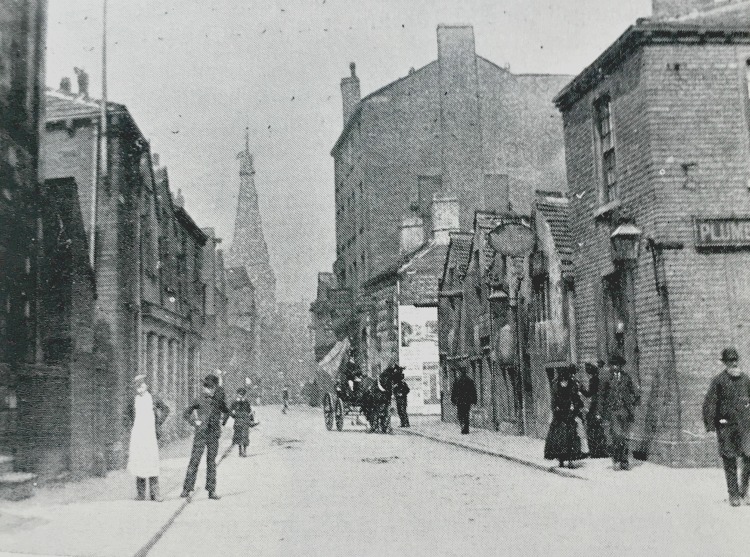 Southgate looking north before 1890. Immediate right is entrance to Westgate. Just beyond this is the White Horse Inn. Then came a barbers and then an umbrella hospital Albion street, then the Greyhound Inn which was demolished in 1892 to make way for the Borough Market.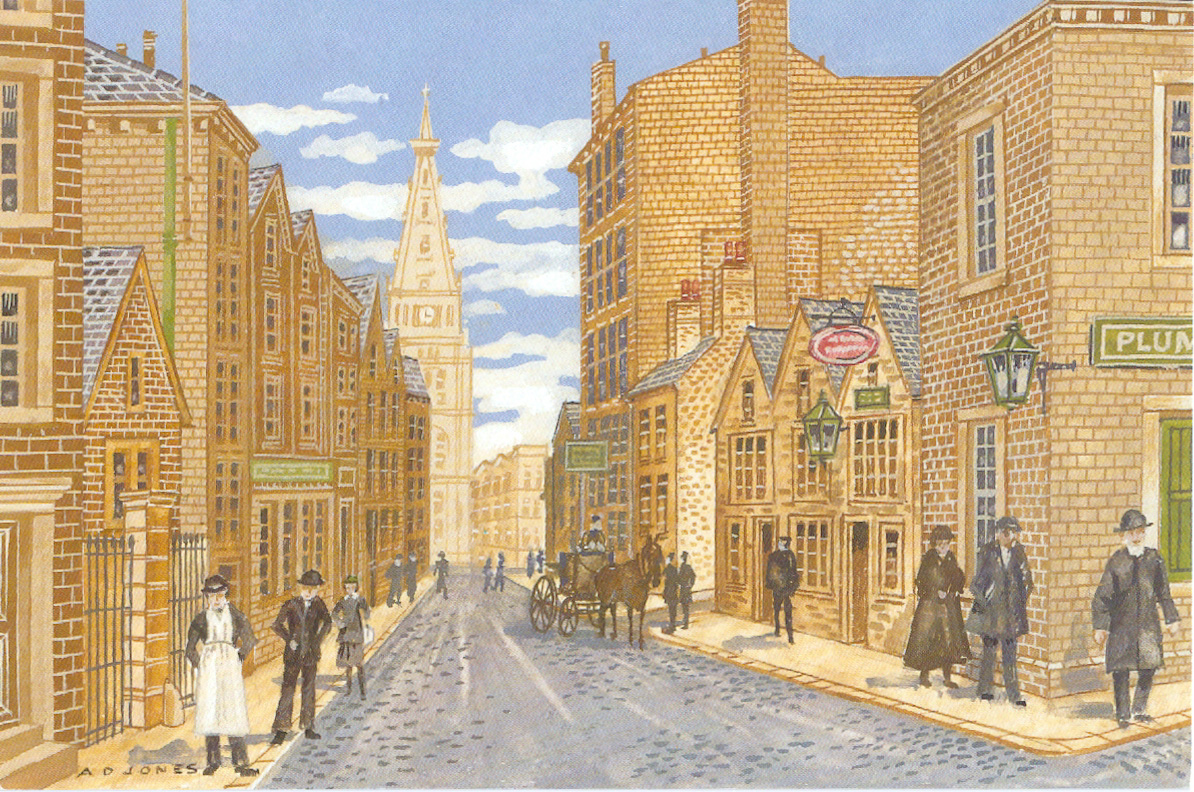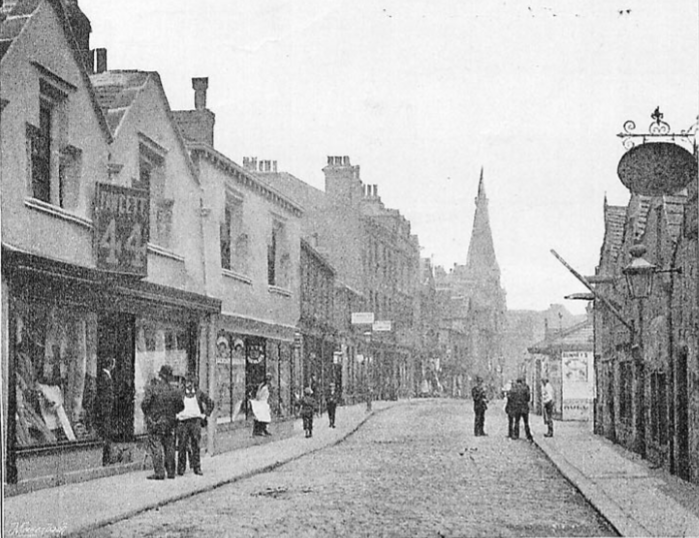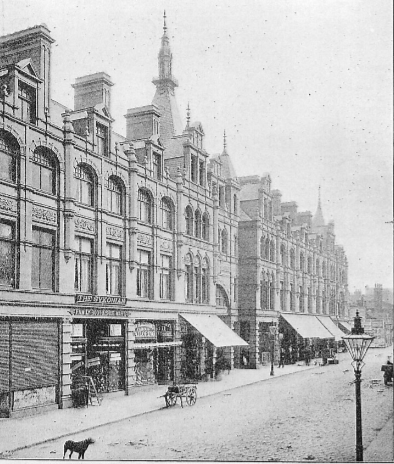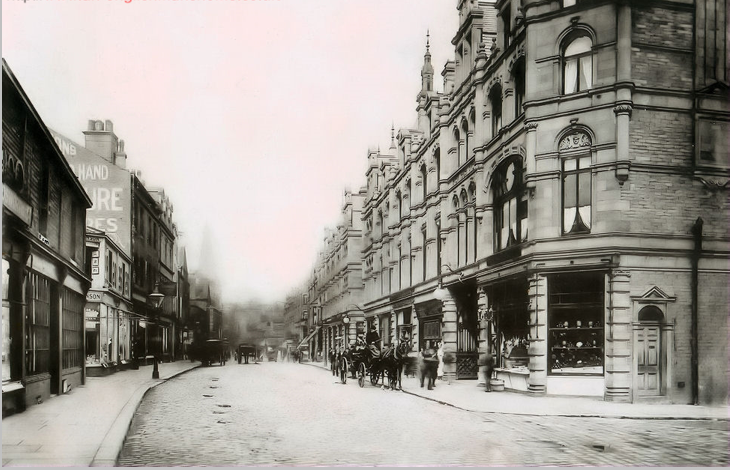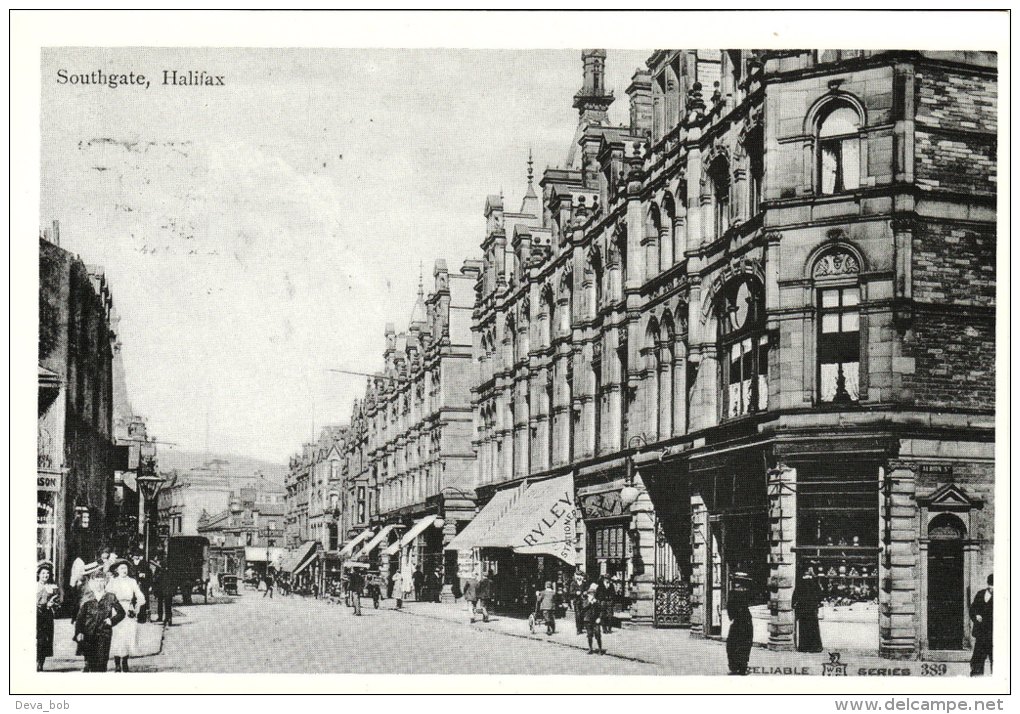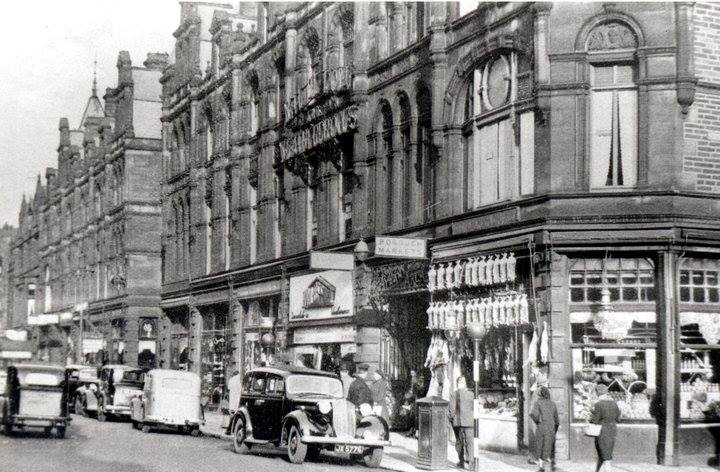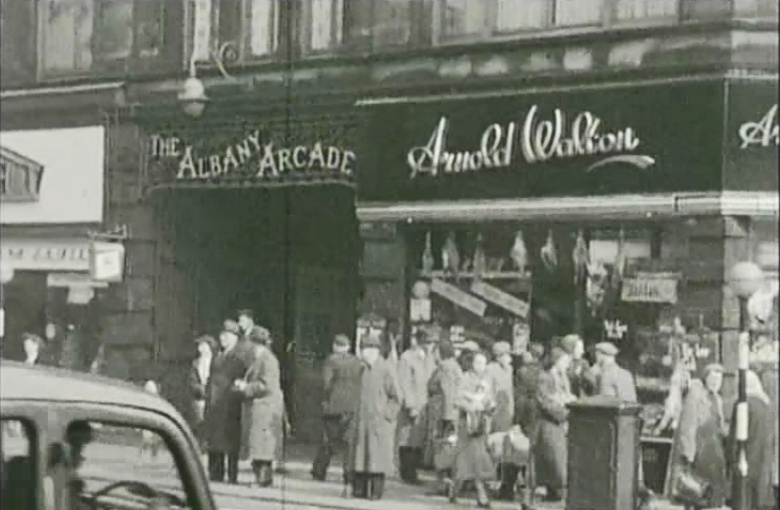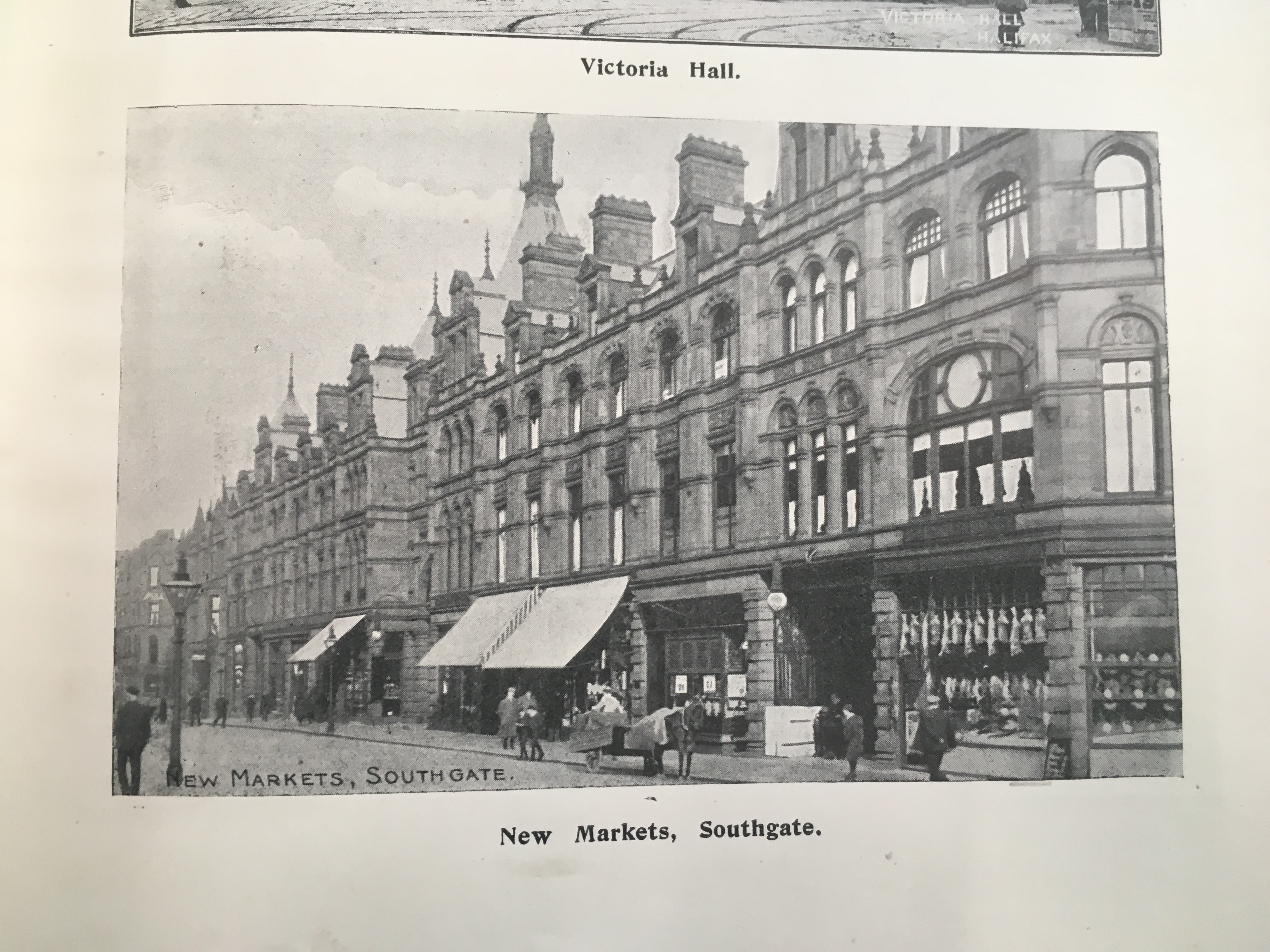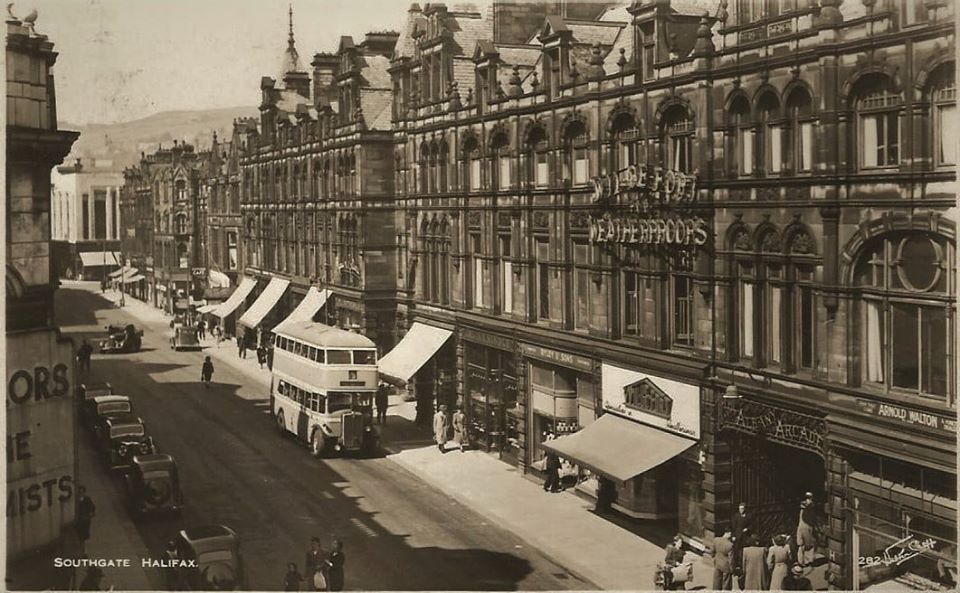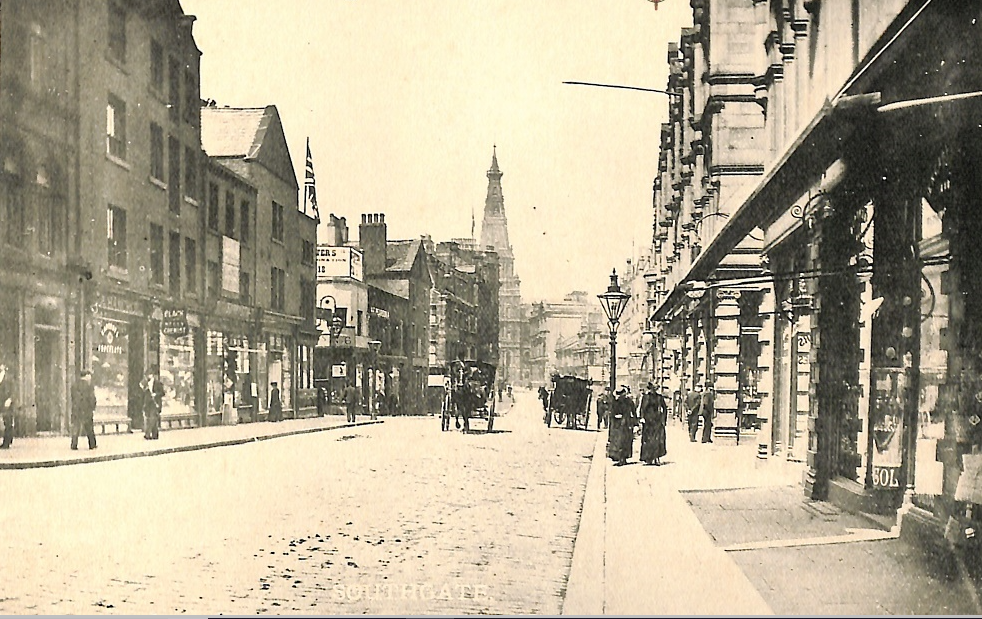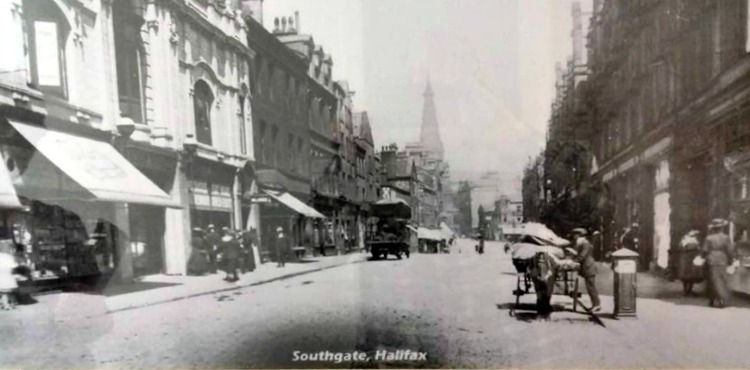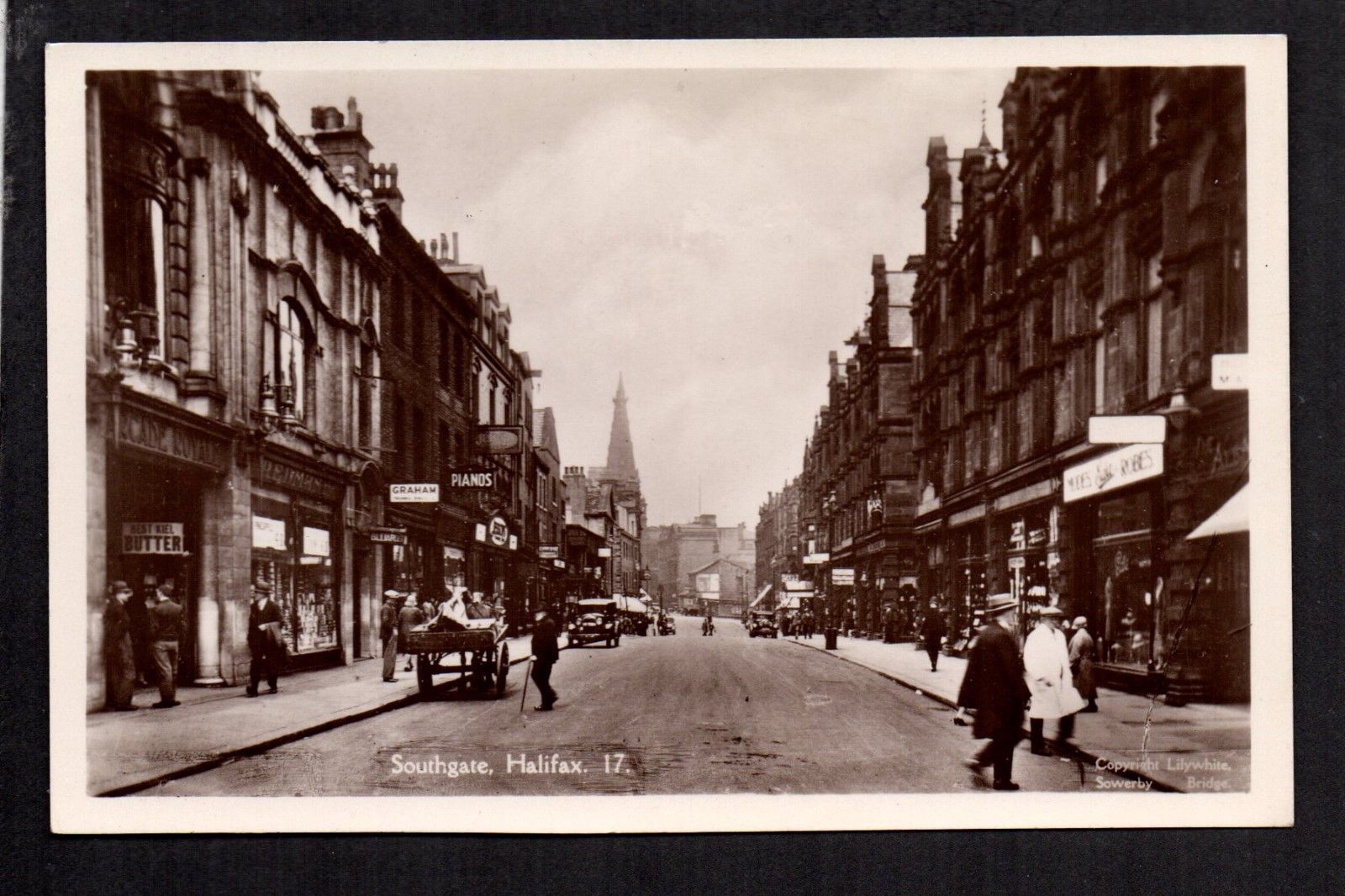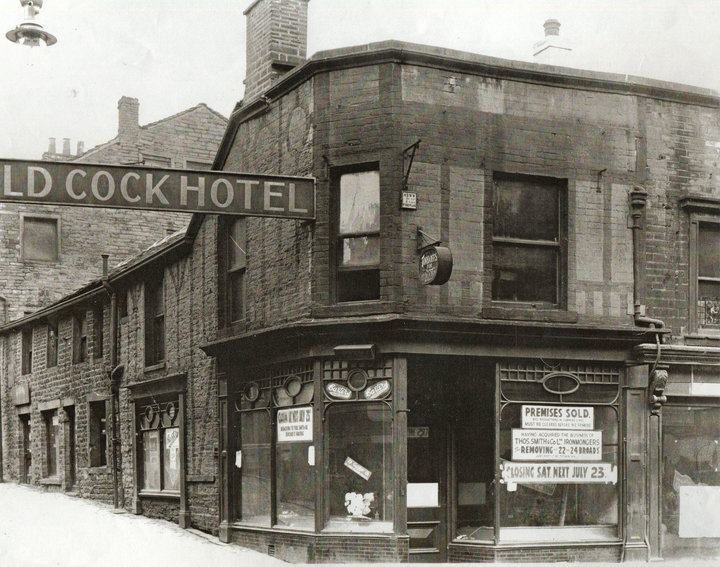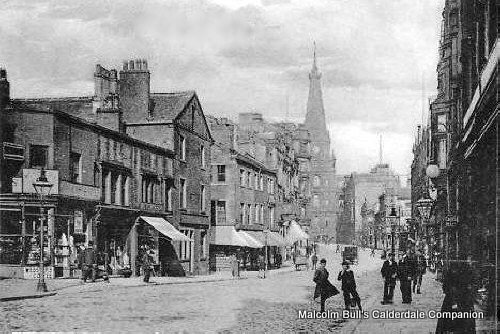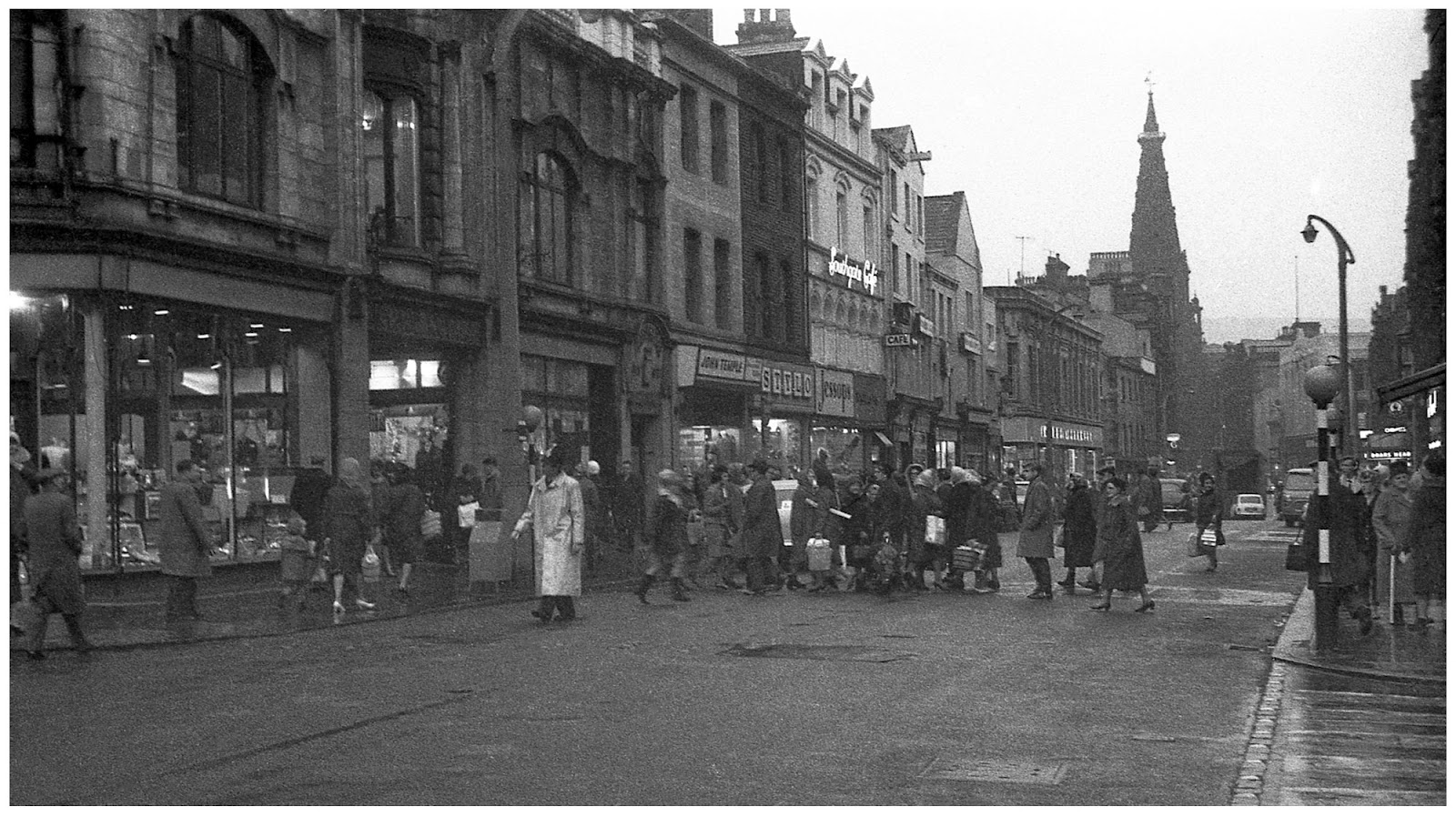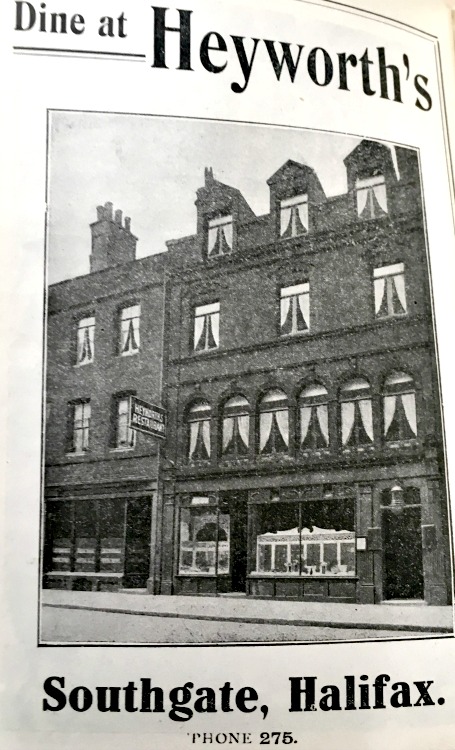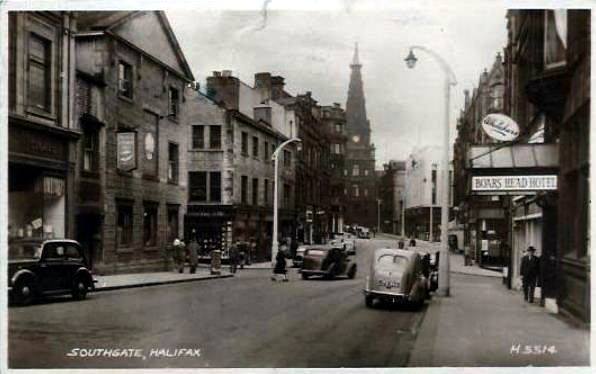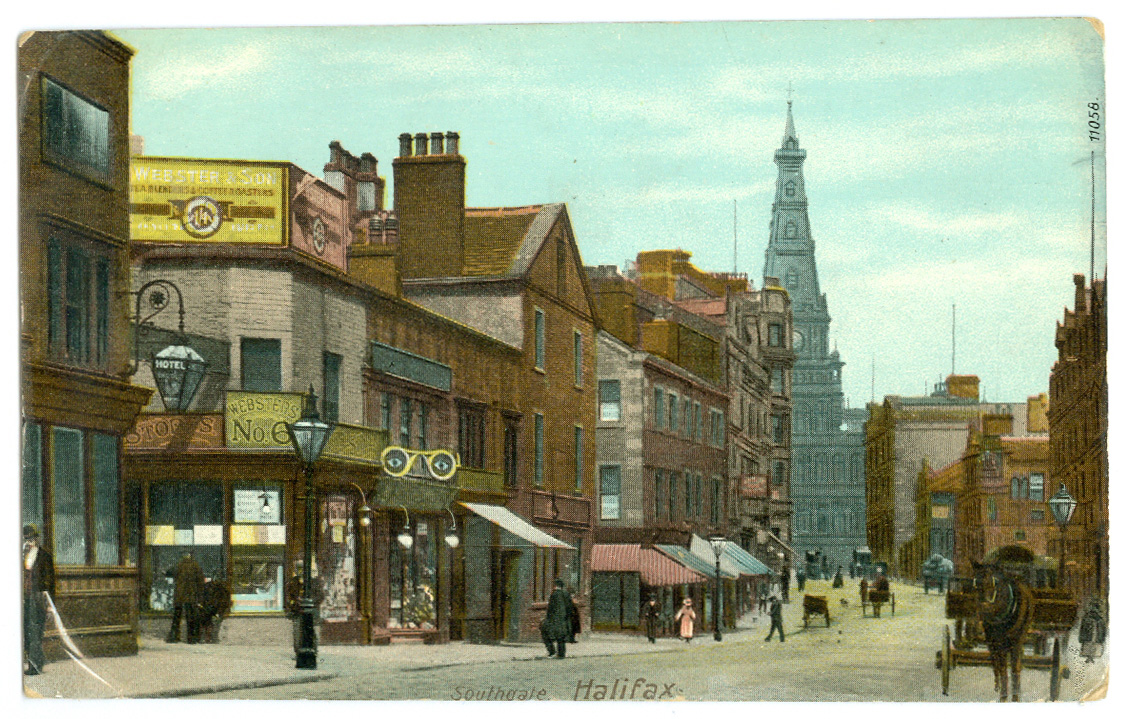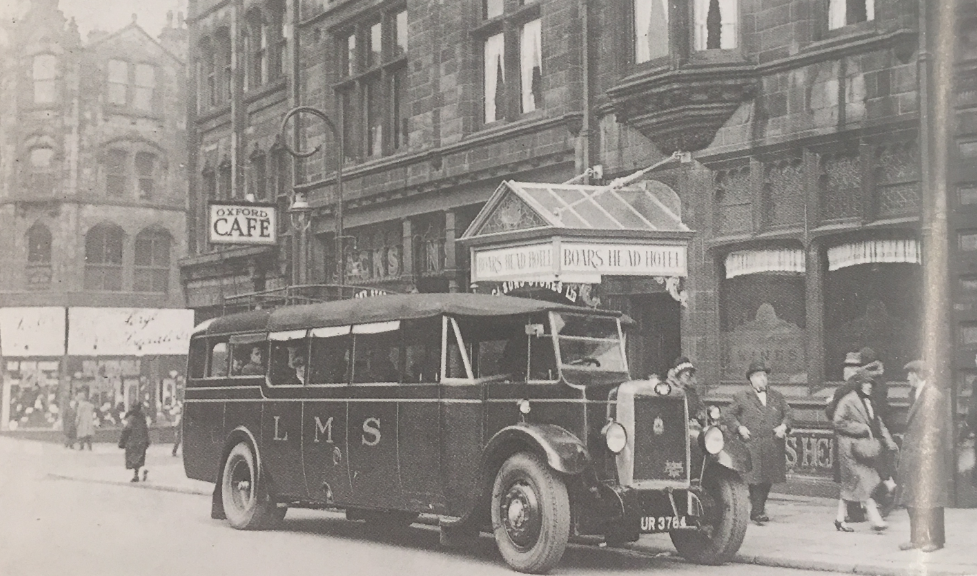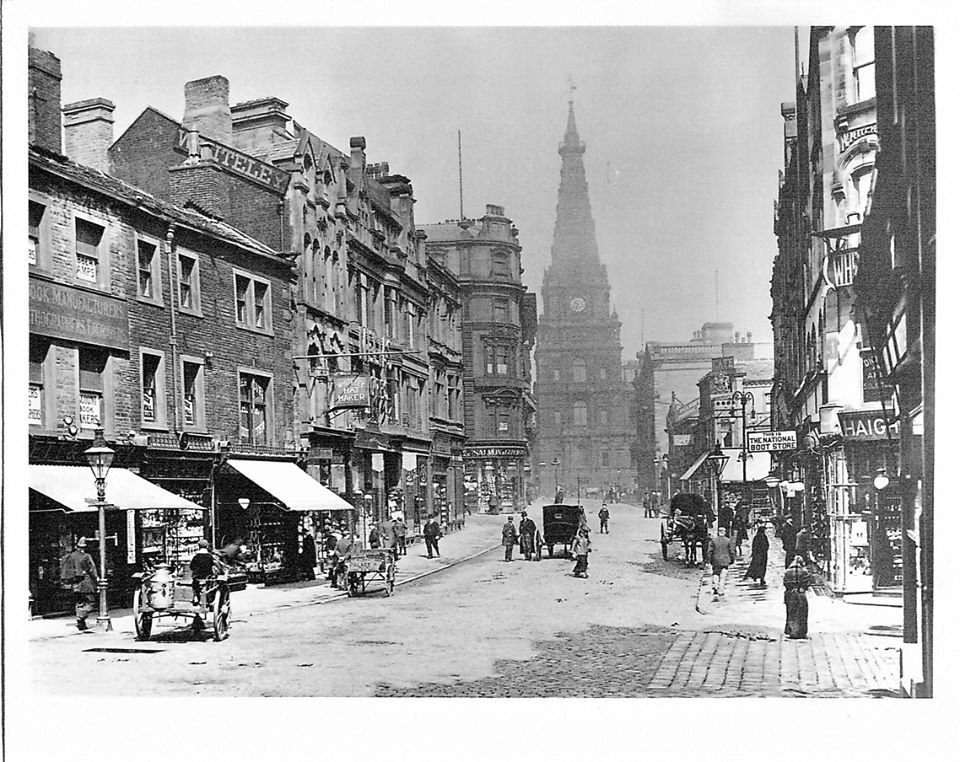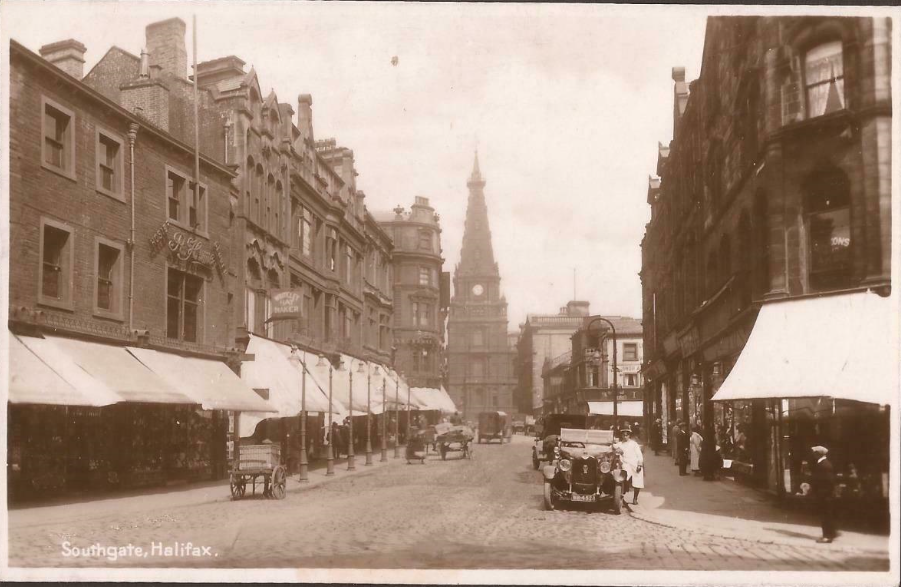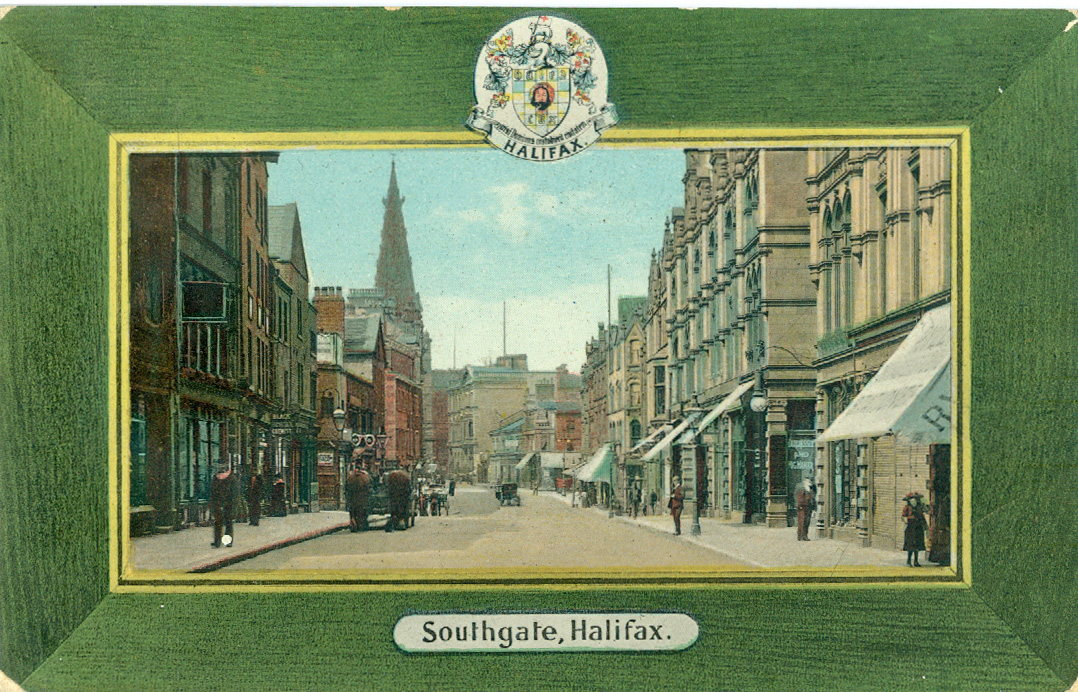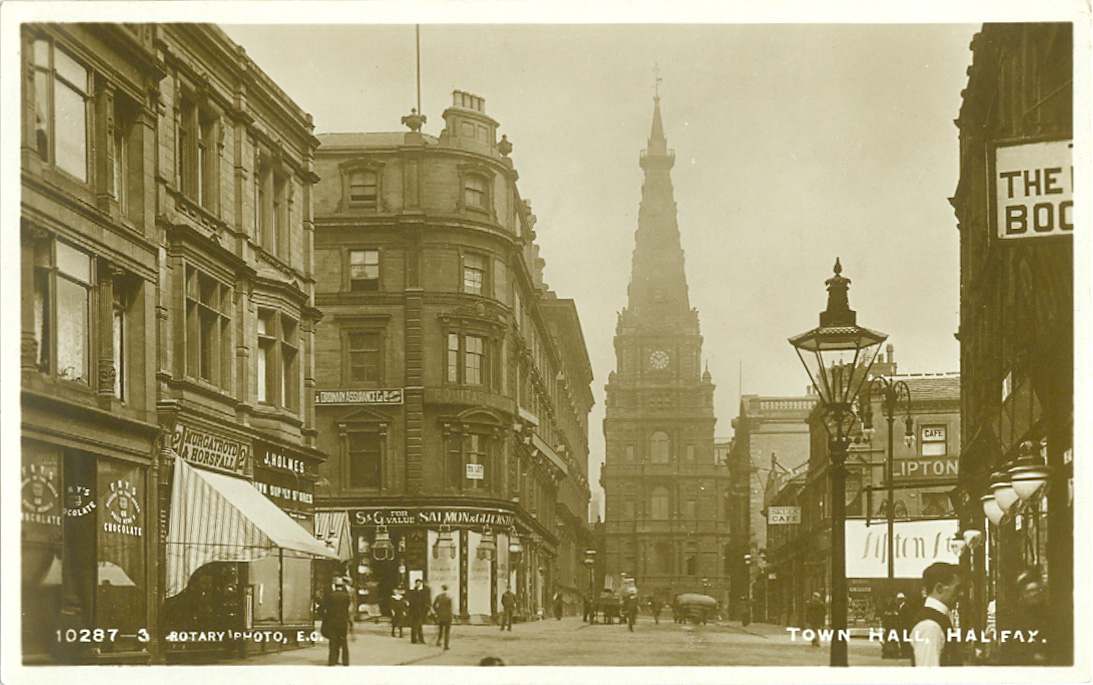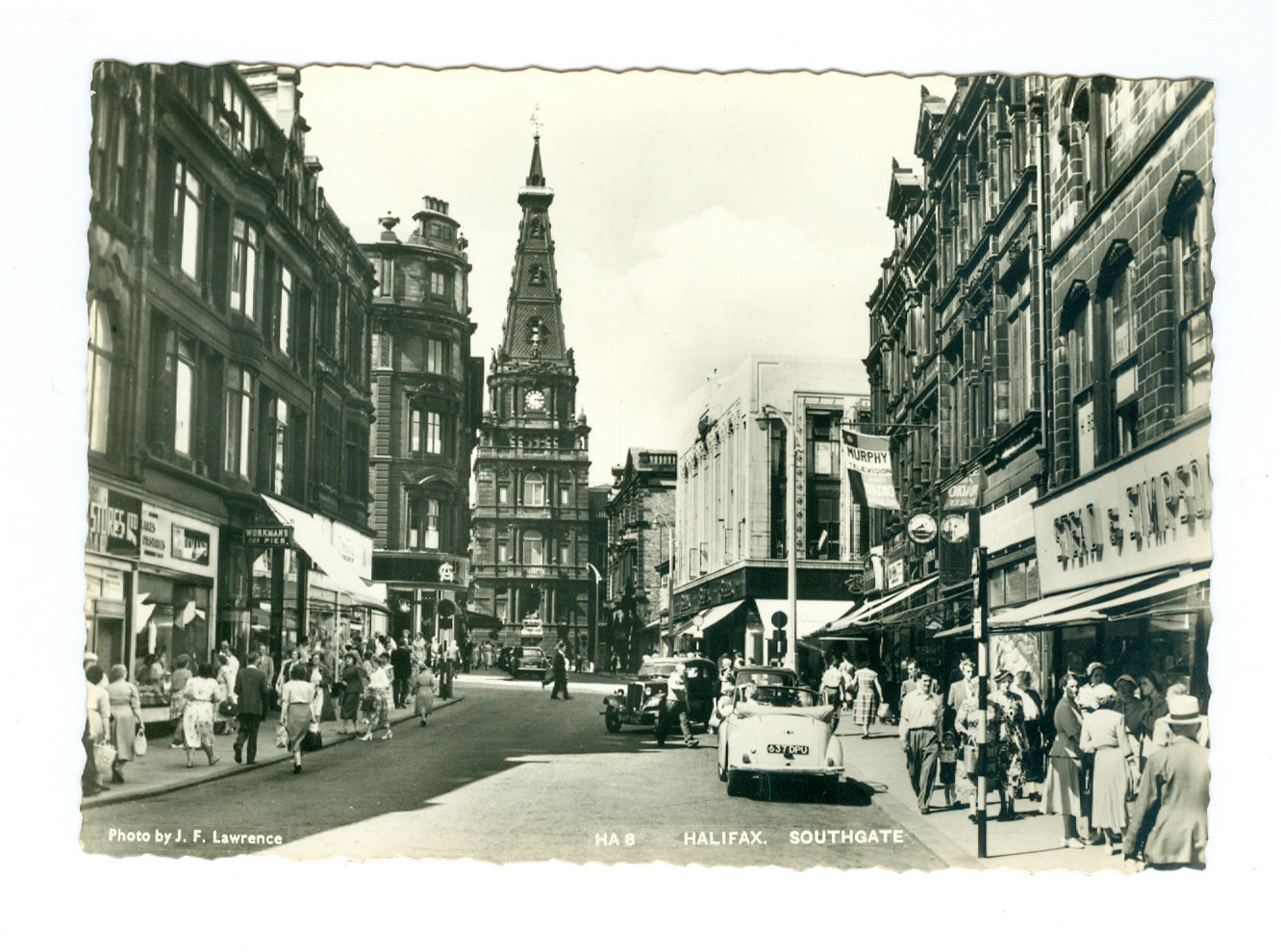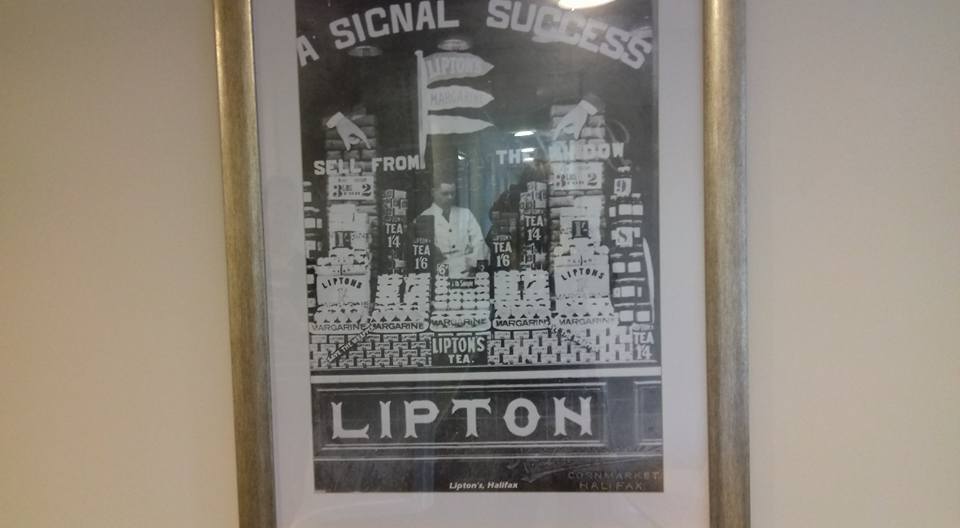 Liptons - on the corner of Cornmarket and Crown Street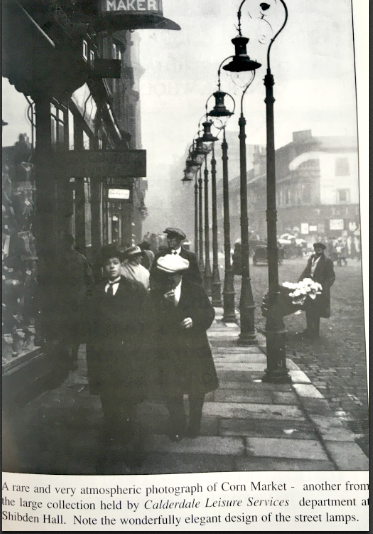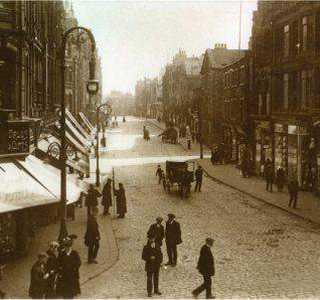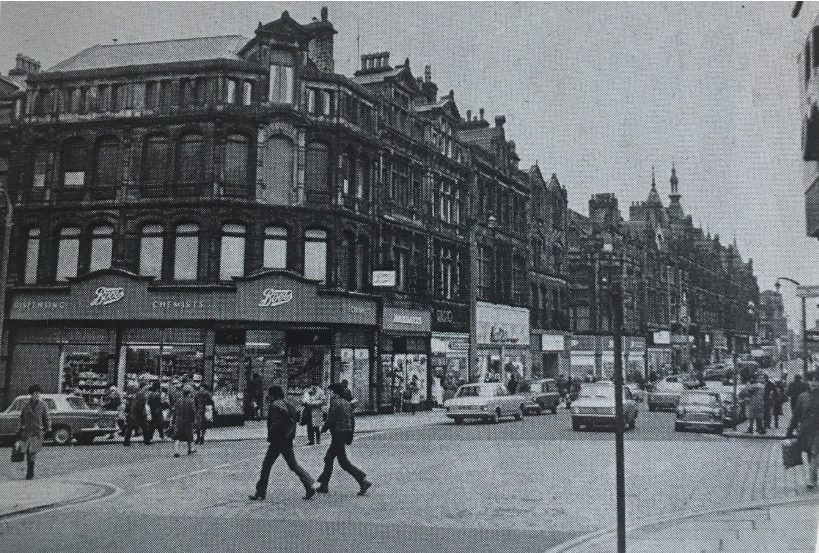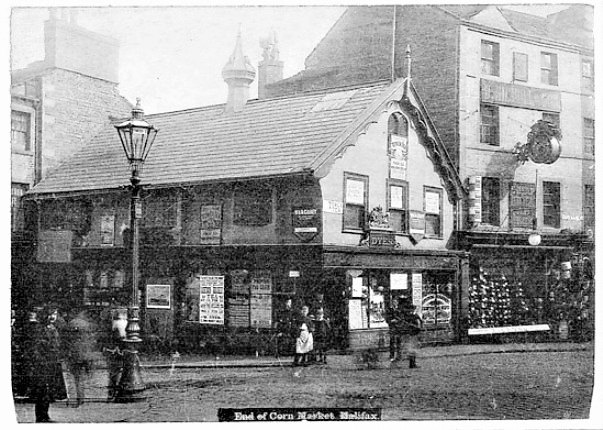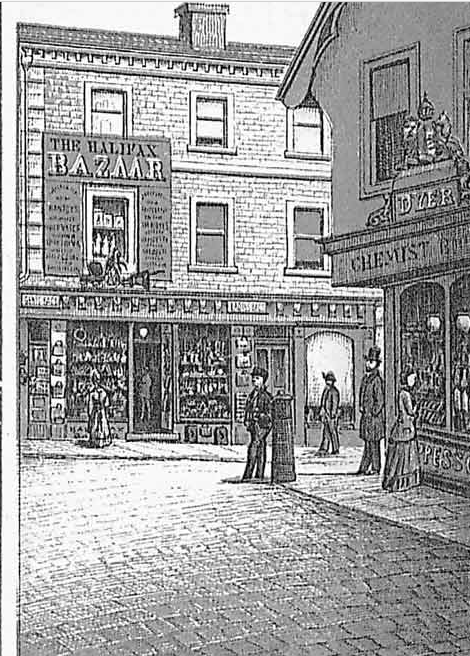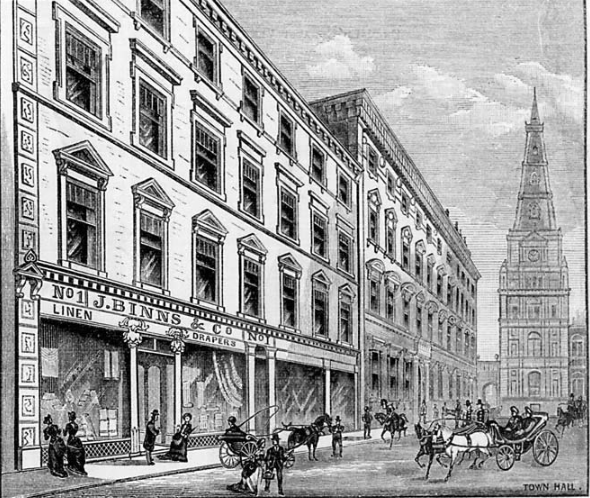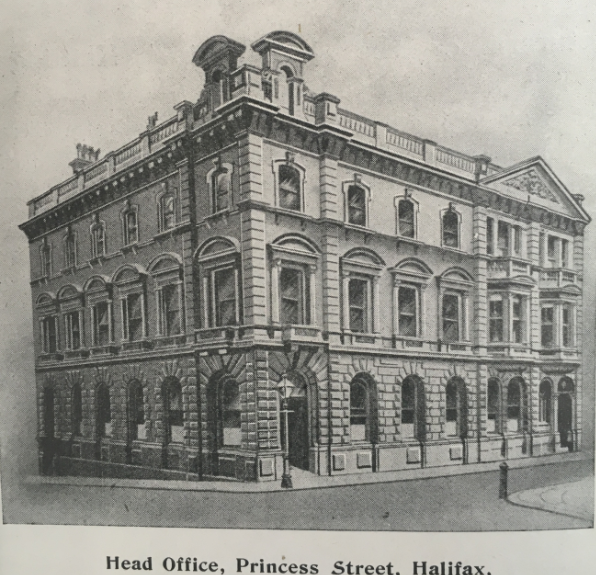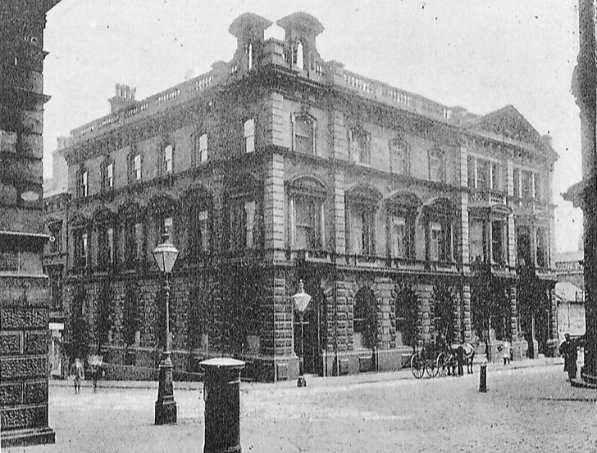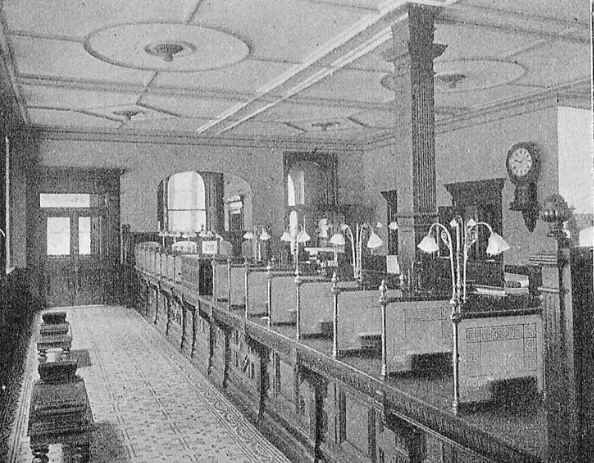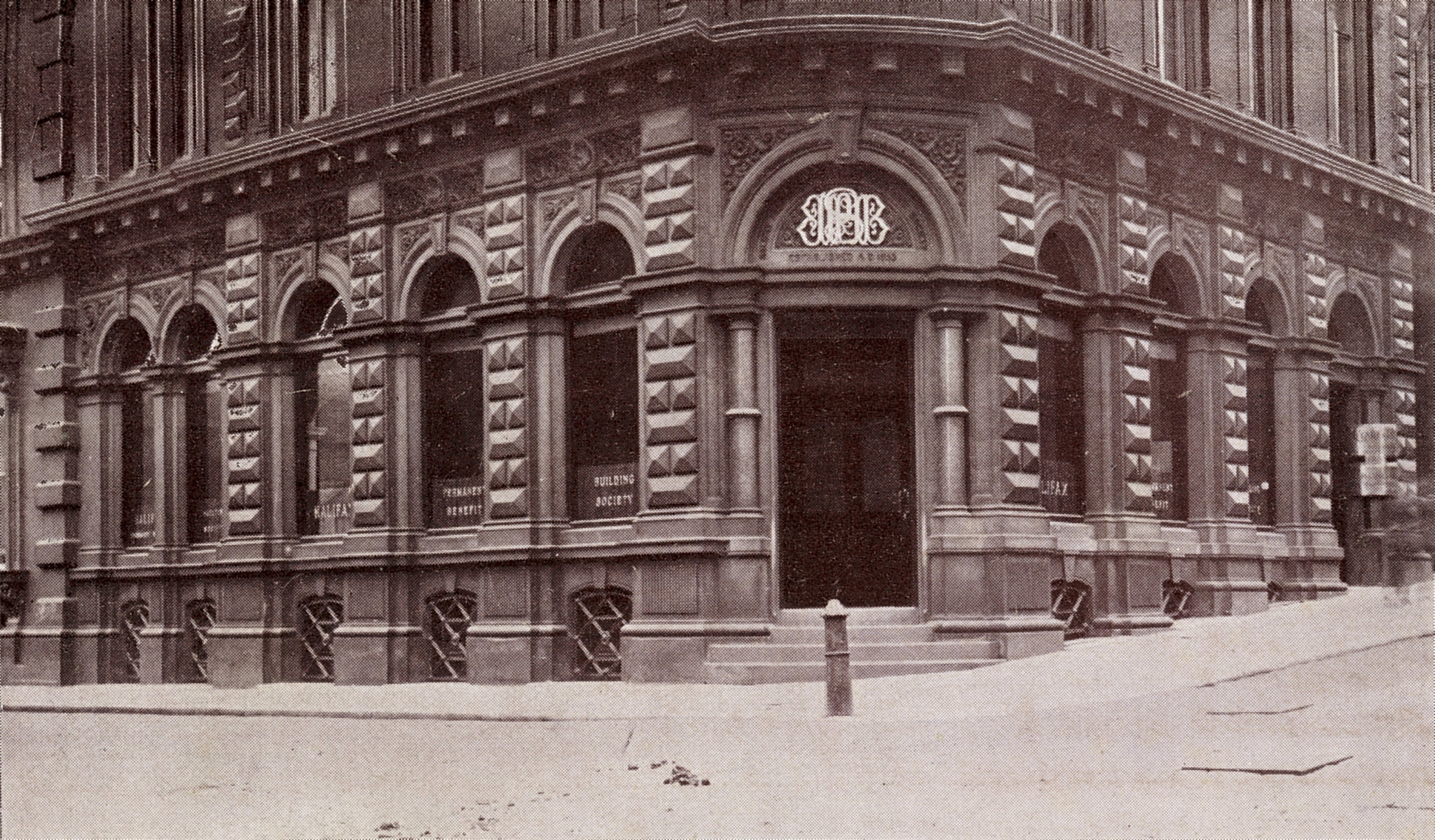 Halifax Permanent looking up Crossley Street