Beacon Hill
Beacon Hill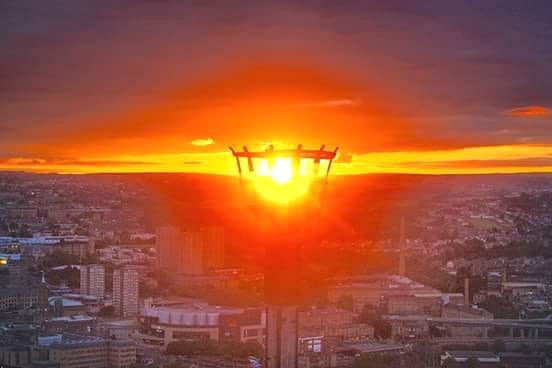 The actual beacon has been replaced at various times: 1615, 1745, and 28th May 1856. A replica stands there today.

In the 18th century, the bodies of executed men – including those of the Coiners – were suspended in chains at the top of the hill as a warning and a moral lesson for the local populace. A skull which was used in Hamlet and other productions at the Theatre Royal was that of one such murderer who had been hung in chains on Beacon Hill.
A beacon burned in 1588 on Beacon Hill to warn England the might of the Spanish Armada was on it's way.
A beacon basket still stands on the hill to remind visitors and locals the part the area played in warning the nation of it's impending disaster.
Troops loyal to Oliver Cromwell marched up Trooper Lane and over Beacon Hill in the mid 17th century and the gibbet used to stand on Beacon Hill as a reminder of the consequences of crime and misdemeanours.