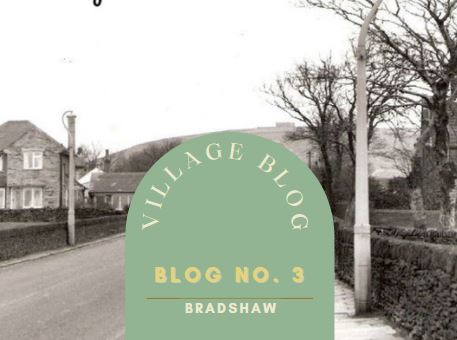 Bradshaw Blog is a collection of anything at all to do with the village of Bradshaw. Your input is vital to make this site worth revisiting time and time again. So, please add any input at all using the form at the bottom of this page.

Contents
Farmfreeze
Eating In and Out
White Castle Brewery
Health and Beauty
Soil Hill Pottery
Sport and Entertainment 
Bradshaw - A Tour
Farmfreeze

Who remembers Farmfreeze the freezer food shop/ butchers/ garden centre - up Ingham Lane? I am sure there are lots of you actually, but do you remember the penguins or the tiger(or was it a lioness?) which was, on occasions, allowed to roam around the freezer shop. Has anyone any pictures?
My first job after leaving school was working there as an apprentice butcher /stock filler/ gardeners assistant/ muck out the horses/ penguins and anything else that needed doing even babysitting on occasion for the owner, Stuart Robertshaw.

I have a vivid memory from one day in the middle of summer when I was asked to do a stock-take in one of the large freezer/containers. These were about -30 degrees and you had to come out frequently just to get feeling back in your fingers and toes. The manager, Walter Watmough, then arrived from wherever he had been to. I am not sure if he realised what job I had just done but he gave me the job of watering the plants in the greenhouse next. The temperature in the greenhouse must have been over 100 degrees. I nearly passed out that day, as you can imagine. It's a memory that I have stuck with. Don't get me wrong. I am not complaining, I enjoyed the variety of the job, but I do remember that day.
What other animal attractions did they have there?
If you have enjoyed your visit to this website, please spread the word by clicking the 'like' and 'share' buttons below. Thank you