Can you tell where our next photo stood?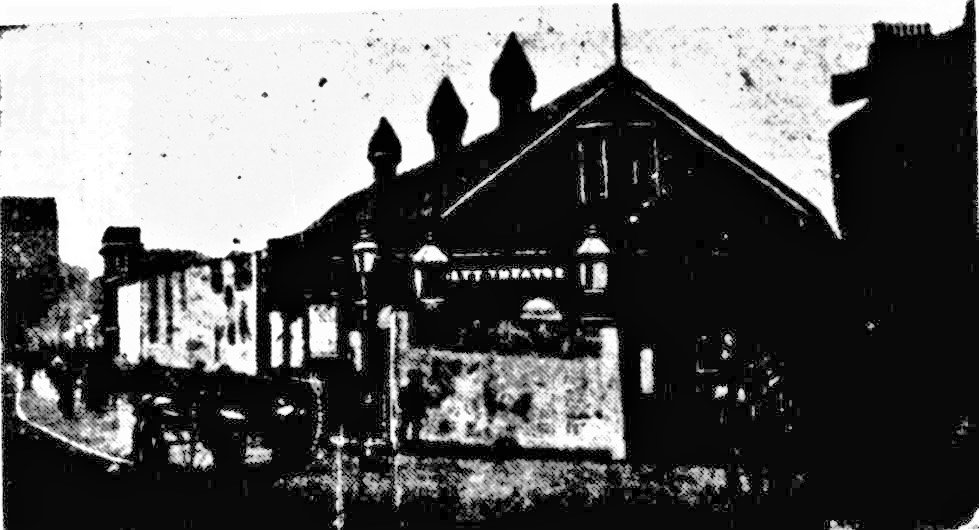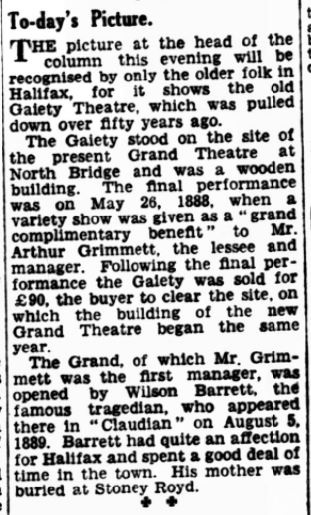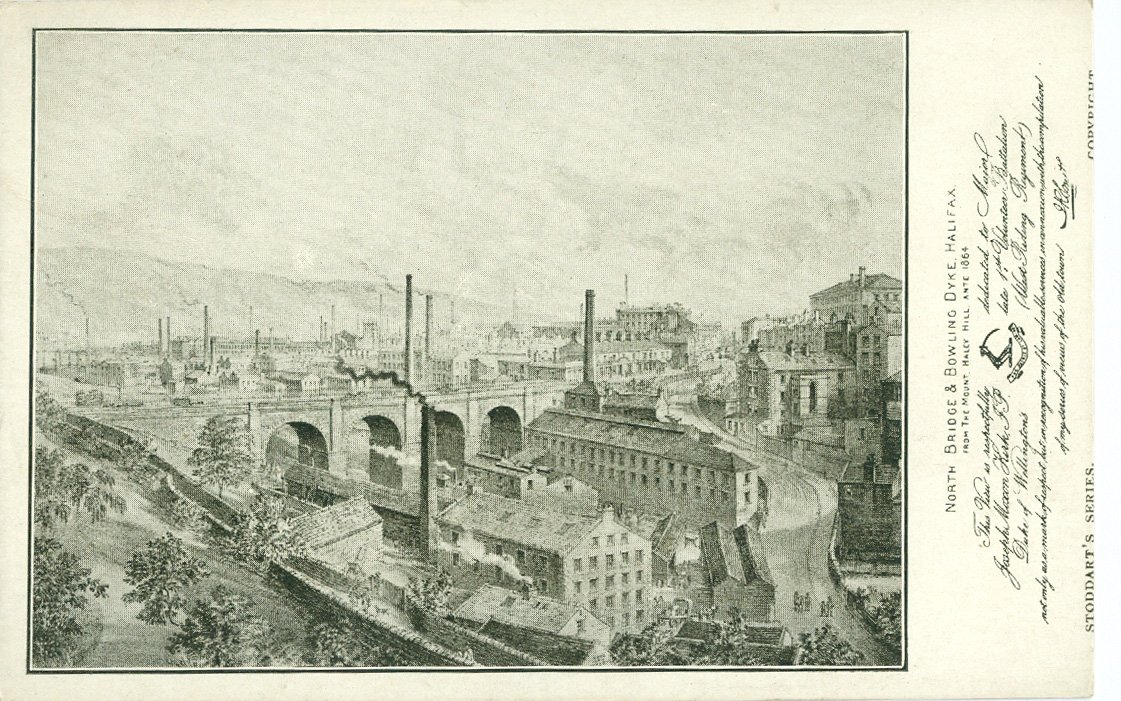 Gaiety Theatre can just be seen at the far end of North Bridge
Aka the New Music Hall and later Templeton's Gaiety Theatre.
A wooden theatre which was the home of Robert Templeton's Varieties 
Recorded in September 1881, when it was described as
near North Bridge, a large and commodious structure, will hold 3000 persons. The interior is fitted up with every comfort; one large gallery stretches round 3 sides of the hall, at the end of which are refreshment rooms, there are 4 outlets in case of fire
It burned down in 1888.
Robert Williamson Templeton[1829-1892] Born in Lancashire, the eldest of 6 children of Robert Templeton. His father had been described as proprietor of one of the largest travelling dramatic booths, which could lay claim to being the school of many histrionic celebrities
He was a comedian / a musician / a stage manager / a theatrical manager. He was the first Stage Manager at Pullan's Music Hall, Bradford [1869].
2 of his brothers were also involved in the music halls.
In 1880, he became the proprietor of the New Music Hall in Halifax, which he renamed Templeton's Varieties.
He and Dan Leno appeared on the same bill at the Star Theatre, Stockton [12th June 1885].
In 1852, he married Isabella Hulley in Leeds.
Children:
Ellen Jane [1853-1874]

Lilly [1855/56-1932]

Robert Williamson [b 1858]

John Edwin [1861-1937]

Albert Thornton [1863-1936]

Rosina [b 1870?]

Violet [b 1874]
He lived at 20 Hanson Lane, Halifax [1891], though the business involved them travelling around the towns and cities of the North of England.
Malcolm Bull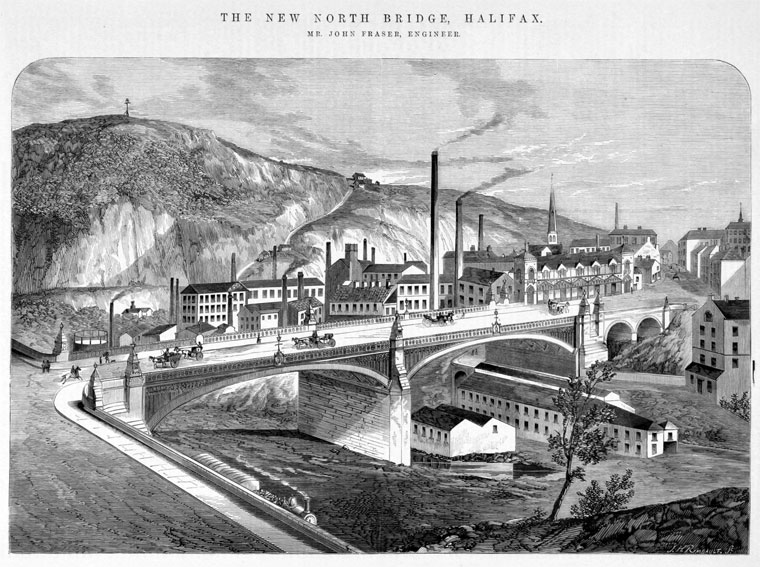 It looks like there were houses on this site before the Gaiety existed
View North Bridge