The entrance to Hodgson's Fold might appear to be grand in this photo from the early part of the last century, but when the time came to demolish this densely populated cluster of buildings the Halifax Corporation declared that it was so diseased and unhealthy that the council had to ensure its timbers were burnt and not reused.
This was in 1934, when the council had decided that it would compulsory purchase a large number of properties in this part of Halifax, as part of a clearance programme.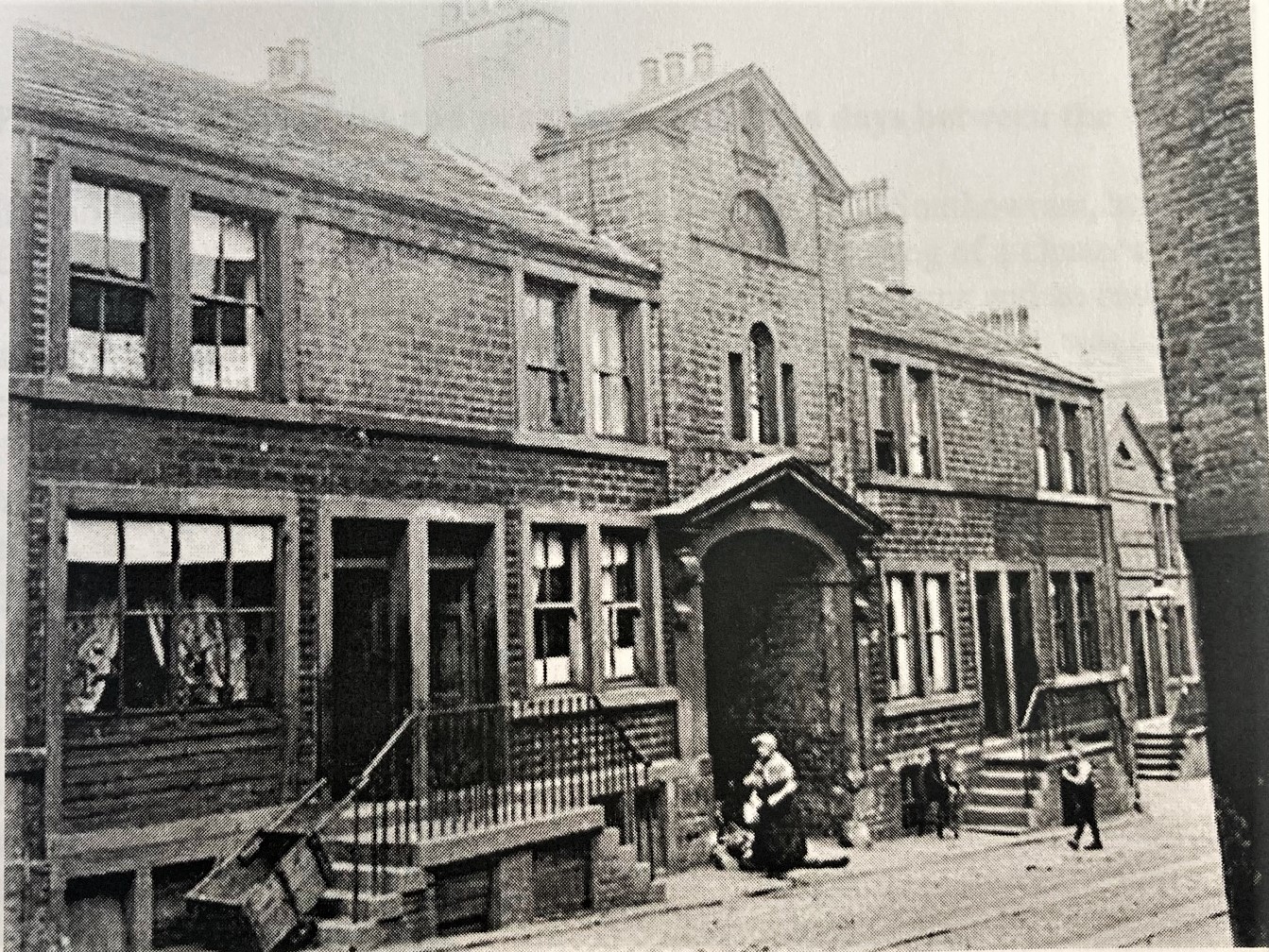 A public enquiry lasting several days was held in the October of that year and it was fiercely argued, with the owners of the properties resisting the move. The area in question included King Street, which at the time continued from Cripplegate up to Woolshops.
Today, King Street - originally known as Skelder Gate - is almost halved in length but it was a historic thoroughfare that has several inns. One of them was the Waterhouse Arms, demolished in the late 1930s.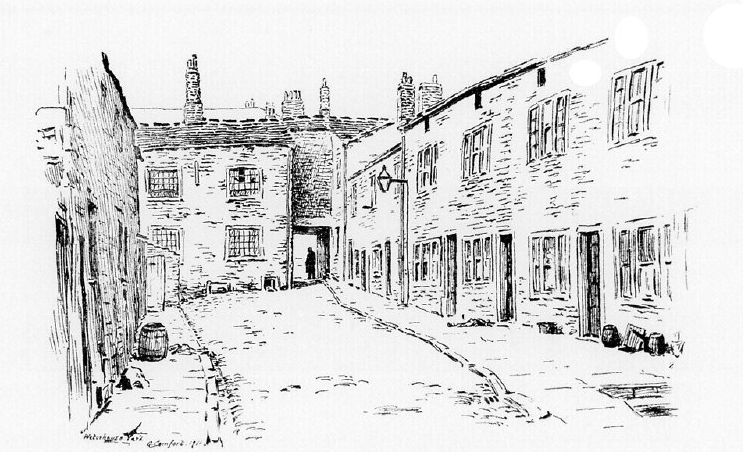 Waterhouse Arms Square
Criminals who were sentenced to be whipped through the streets began their painful journey at the Waterhouse Arms, their ordeal lasting as far as the Upper George.
Hodgson's Fold was a yard of buildings about half way up King Street. The nameplate can just be made out on the archway in the centre of the top picture. According to the 1934 inquiry, Hodgson's Fold, which was about 100 years old, covered 1,816 square yards, in which were housed 96 adults and 21 children. Rents were from three to seven shillings a week.
There was a lodging house in Hodgson's Fold and one of the issues at the inquiry was what, if anything, the council would do to rehouse the "floating and bebulous" population of this building.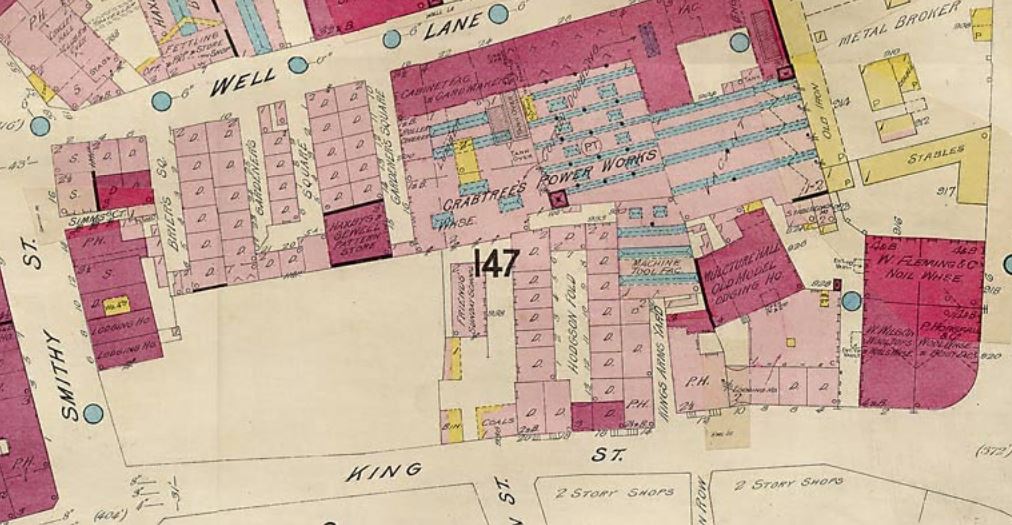 But the corporation was adamant that conditions were insanitary. In fact, it was deemed important that the local authority should have control of the demolition process to ensure that the bug-infested timbers and other parts of the buildings could not be reused. The timbers would be burnt.
The inn that can just be glimpsed in the right of the top picture was the Bacchus Tavern, at no.10 King Street. It no longer existed by the mid 1930s. Indeed many of the street's pubs had gone by then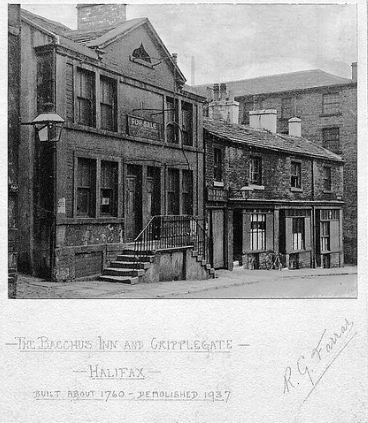 In the early part of the last century they included the King of Prussia (renamed the King of Belgium in the First World War), the Waterhouse Arms, the Kimberley Arms and the Duke of Wellington Inn - making the old King Street a boozer's paradise!