Historic Claremount
Historic Claremount photos, Horley Green and New Bank
Looking up towards Claremount from Dean Clough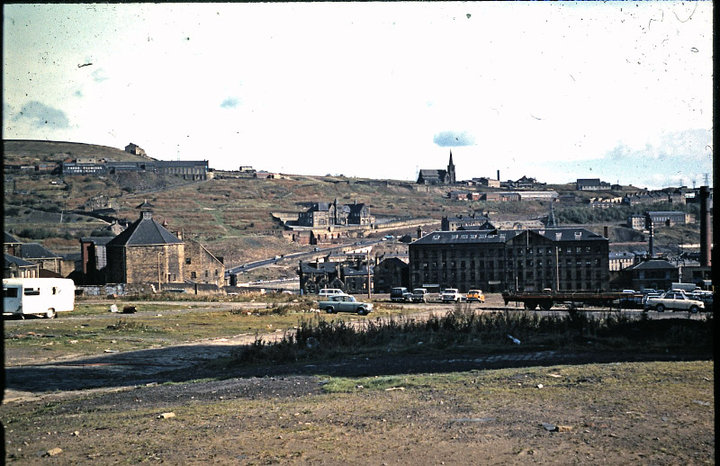 In the distance was Claremount (taken before Burdock Way was built)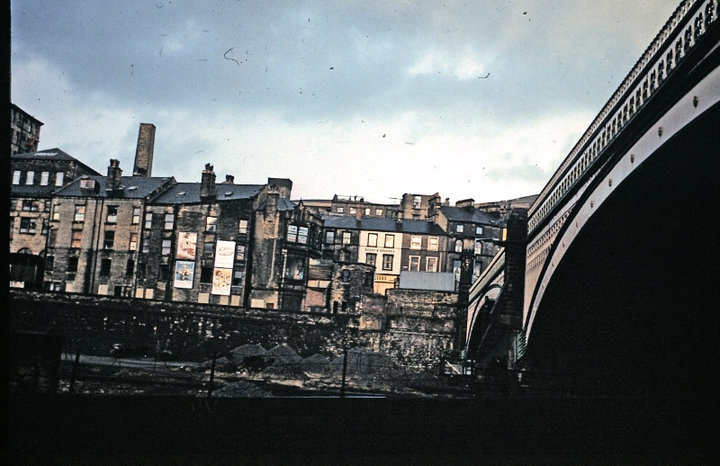 As we come along North Bridge the sights facing us were grim.
Horse drawn traffic on North Bridge c1910. The ornate, overhead ironwork was holding up the tram lines. The first tram route across the bridge was Route no.8 Halifax to Boothtown in 1899. The route from Halifax to Stump Cross no.3 commenced in 1900. This route was impassable until the completion of the iron bridge across the godley cutting in 1900.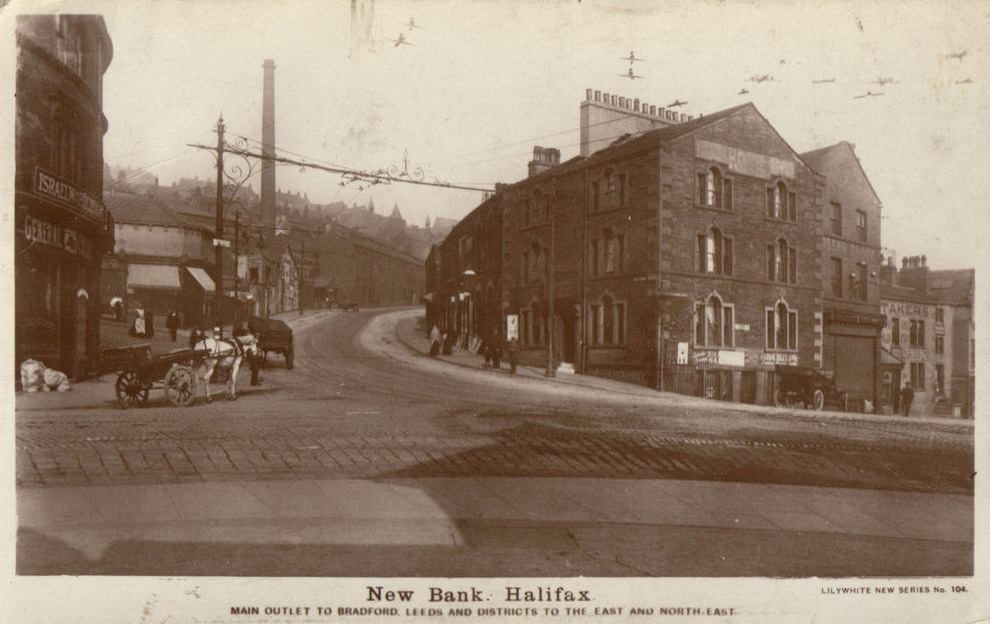 After crossing North Bridge we arrive with this view.
The road immediately to the left went up Haley Hill and continued on to Boothtown Road and eventually to Queensbury (See Historic Boothtown)
The road immediately right was Charlestown Road (see Historic Charlestown)

The road left (after the second horse and cart) went up Range Bank towards Claremount Road.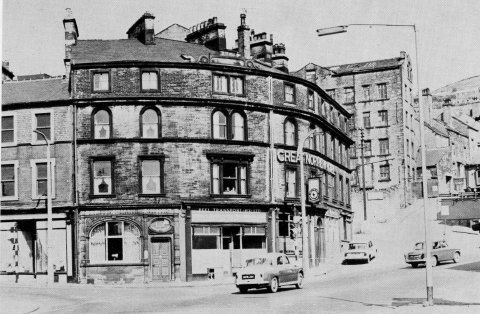 Great Northern Hotel taken from the end of North Bridge looking up Range Bank.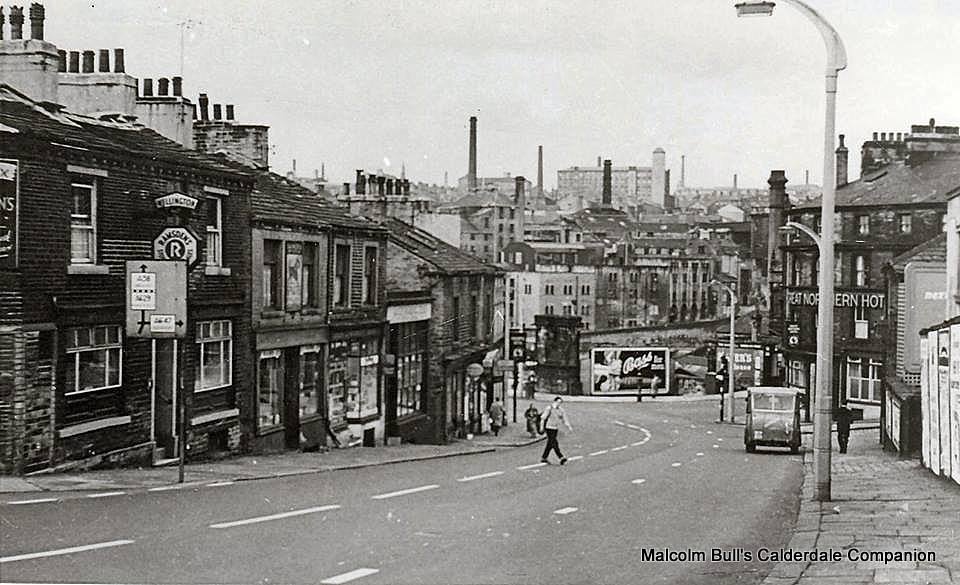 New Bank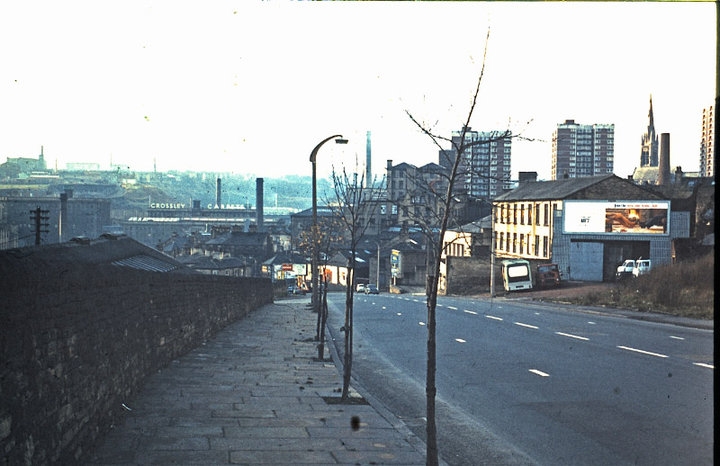 New Bank rising towards Godley

Half way up New Bank looking up Prospect Street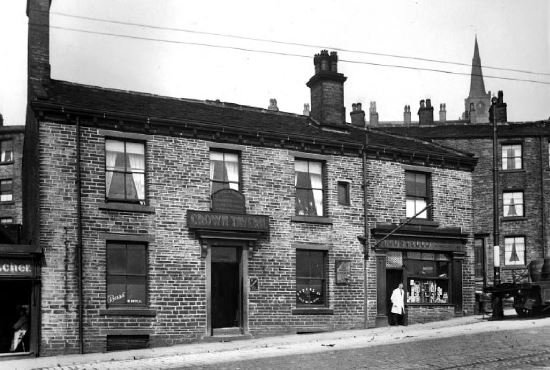 Crown Tavern - 93 New Bank / Prospect Street.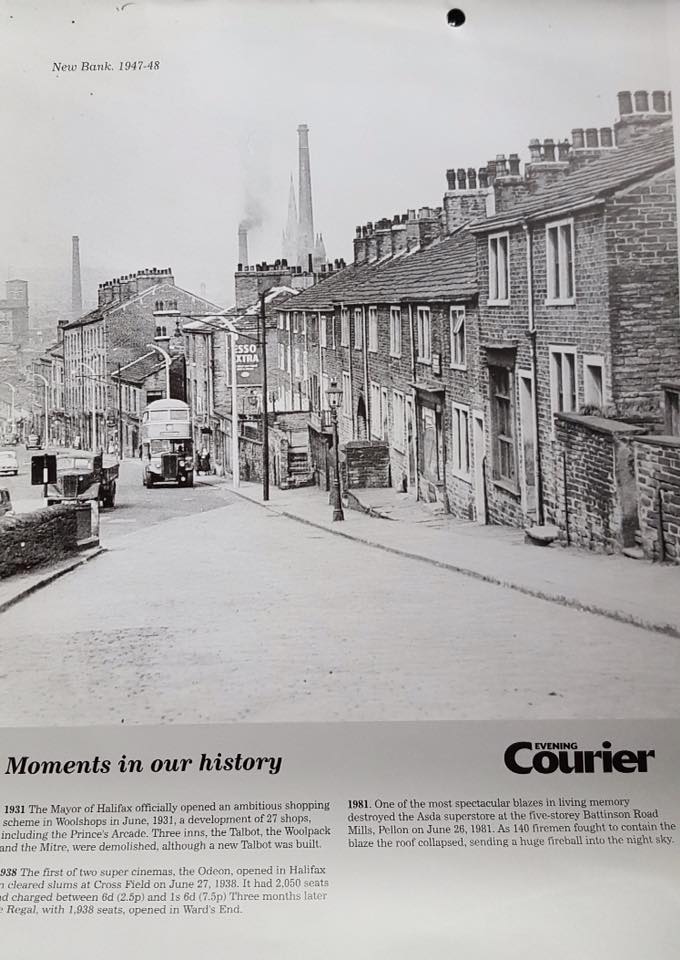 As you come up New Bank the fork left remained New Bank while the main road became Godley Road which continued round towards Shibden and Stump Cross
New Bank (left) and Godley Road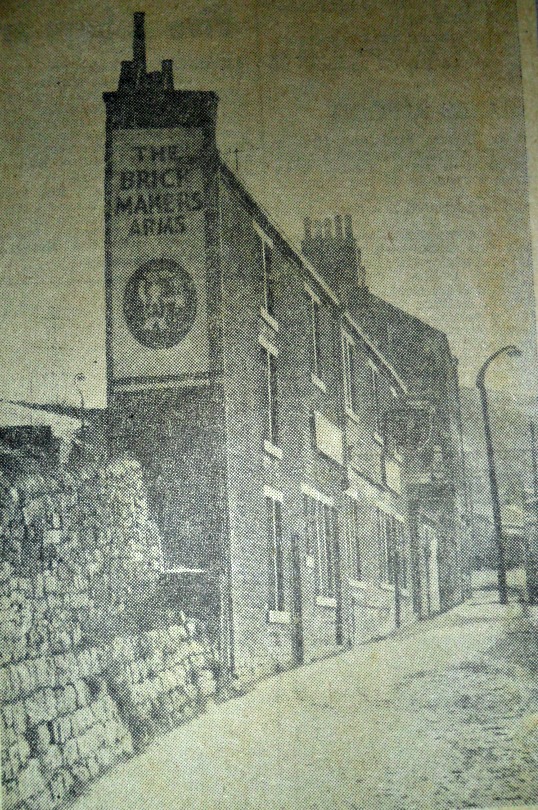 Brickmakers Arms known as 'the coffin' because of it's shape

Godley Road continues under Godley Bridge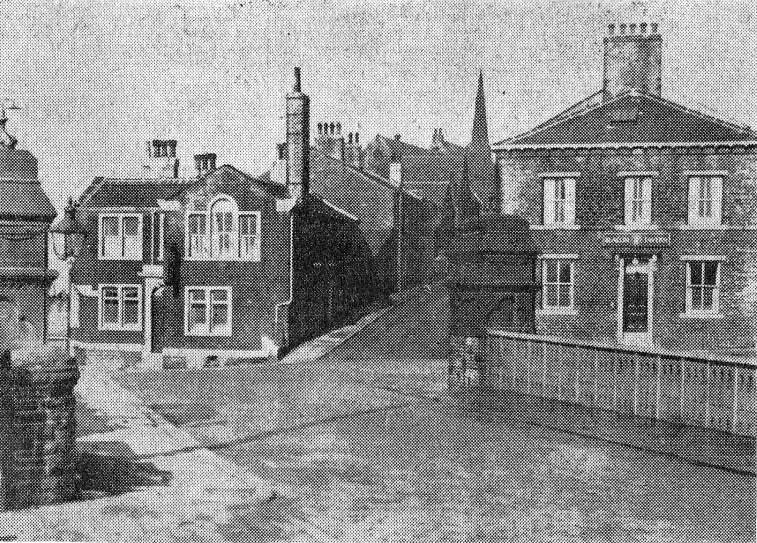 On top of Godley Bridge
Left back down New Bank
Right to Horley Green
Straight ahead on St.Thomas's Street which continues into Claremount Road.
---
Before we continue to Claremount we will take the road right to visit Horley Green.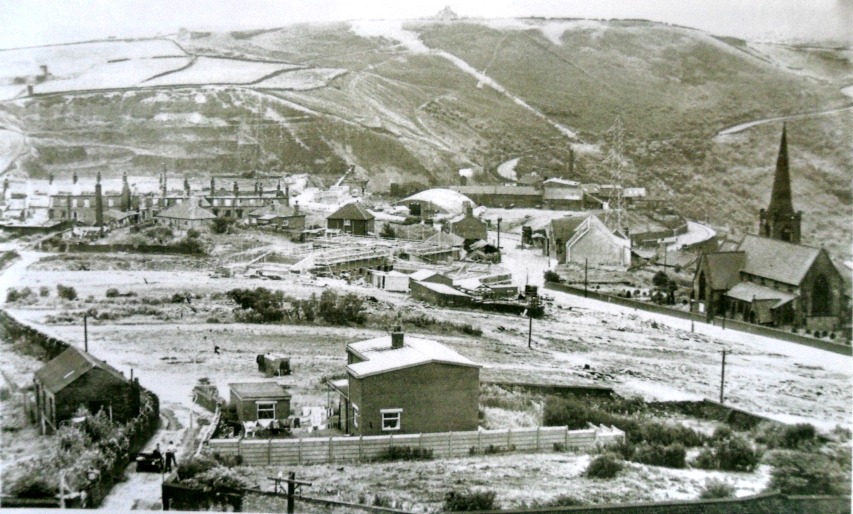 Looking back towards Godley.
St.Thomas's Church (right)
Horley Green (left)
Horley Green was the area that went around the back of Claremount

Aerial view of Horley Green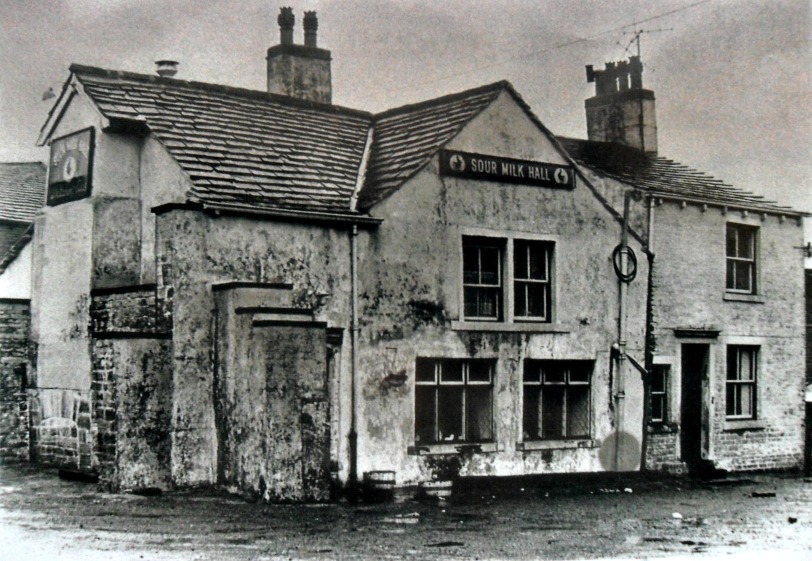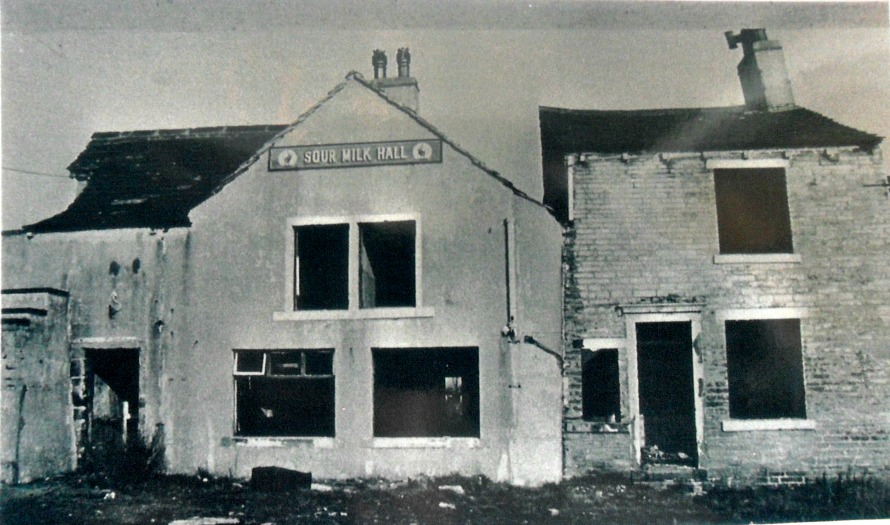 ---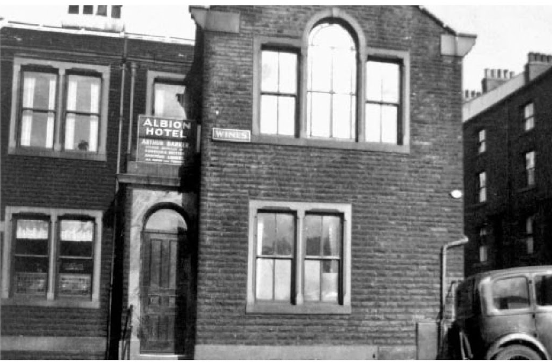 We return here to the end of Godley Bridge where the pub on the left was the Albion Hotel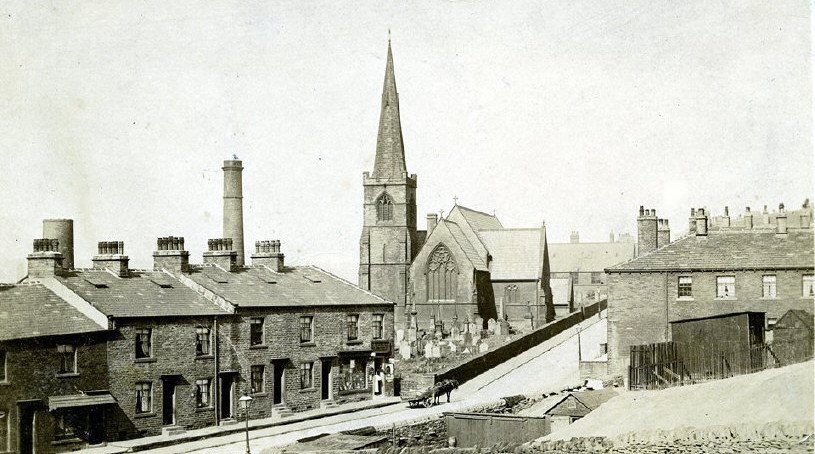 Continue along St.Thomas's Street to St. Thomas's Church
Claremount Inn opposite St.Thomas's Church on St.Thomas's Street, between Earl Street and Dover Street.
Opened in 1875 and closed on 14th January 1969. 

St Thomas's Street (no's 62-74) 1960's
Leather Street (no's 1-13) 1967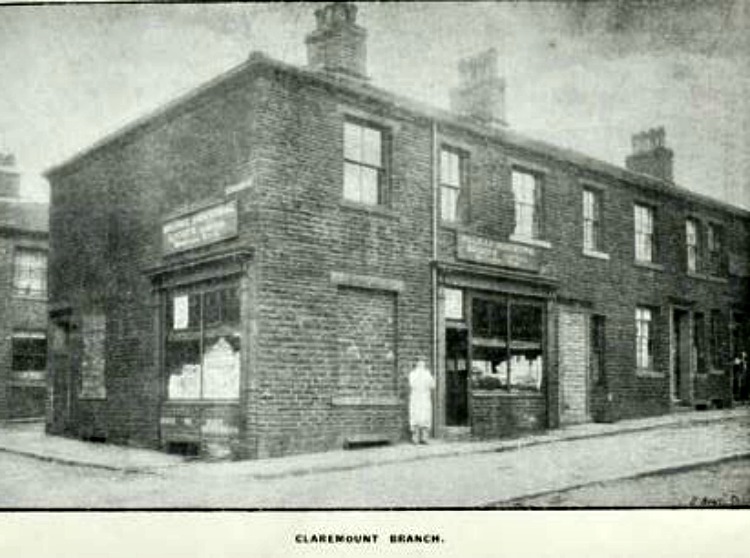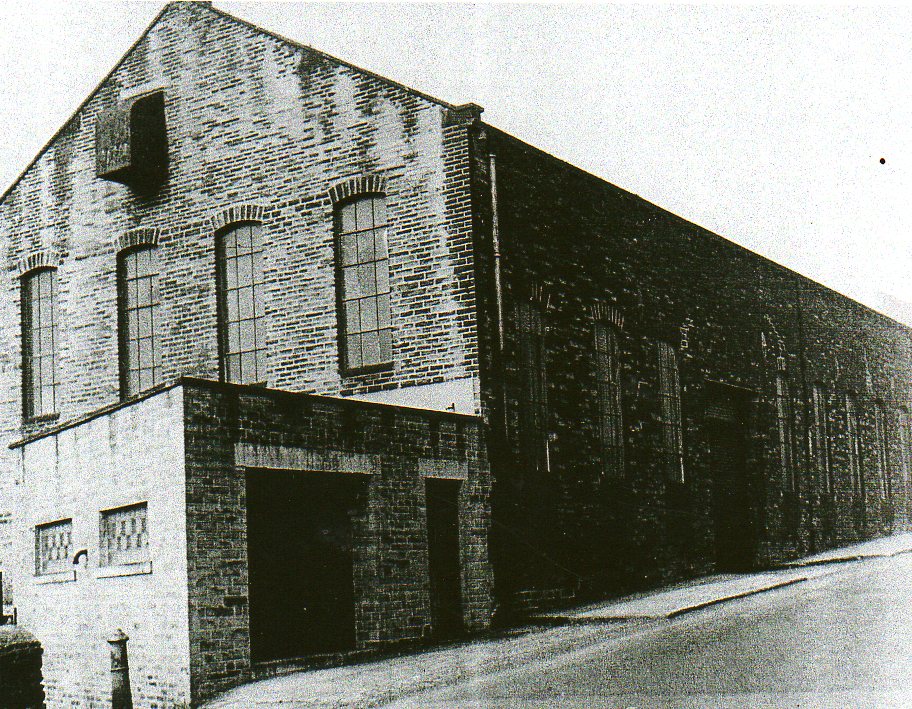 Claremount Works of George Swift Ltd Machine Tool Makers 1960's (West side).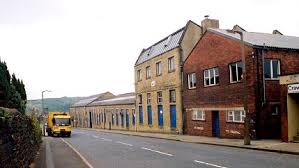 Crawford Swift's engineering on Claremount Road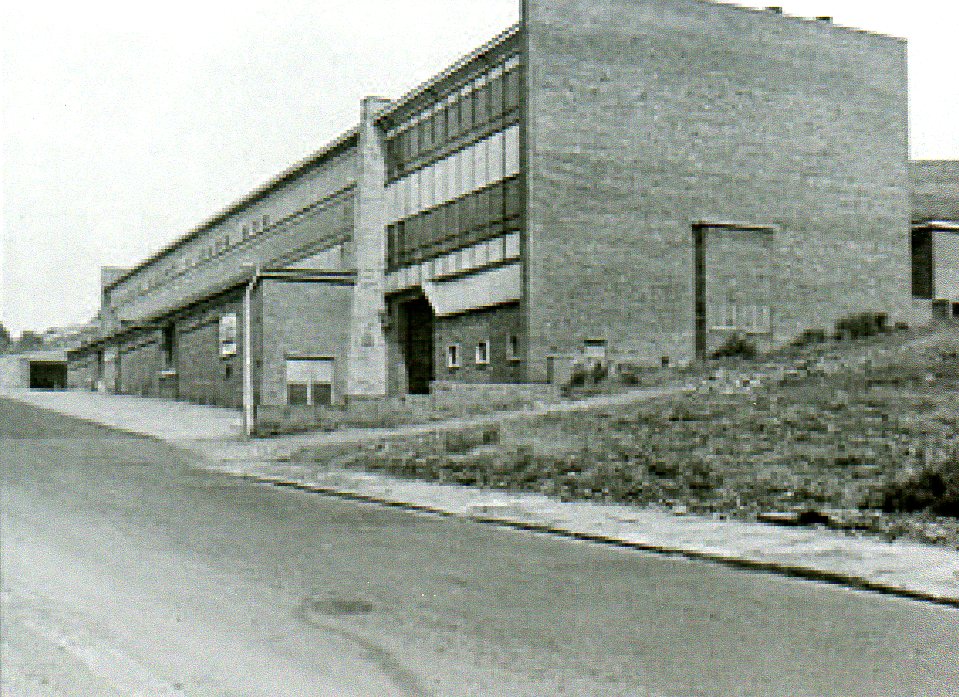 Claremount Works of George Swift Ltd Machine Tool Makers 2009 (East side).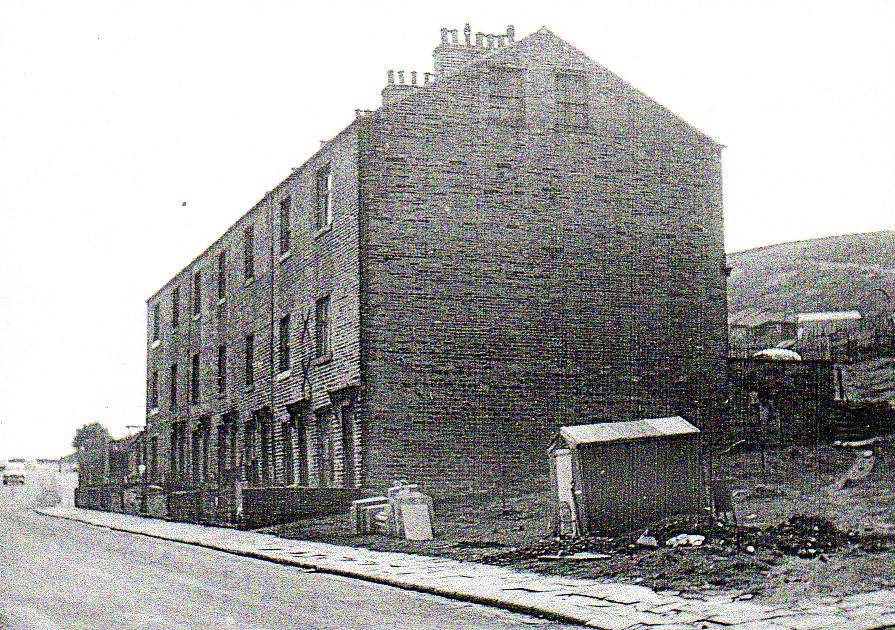 St Thomas's Street (no's 74-62) 1969
View of Range Bank, Ellen Royd and Haley Hill from Claremount Road. 1930's (Yorkshire Post)
As Range Bank reaches Claremount Road you can continue straight across to Bradford Road towards Ploughcroft.
---
Continue to Historic Boothtown
or
Return to Home Page
---