Halifax Pubs E-zine 4
Halifax Pubs E-zine 4

The Falcon, Salterhebble.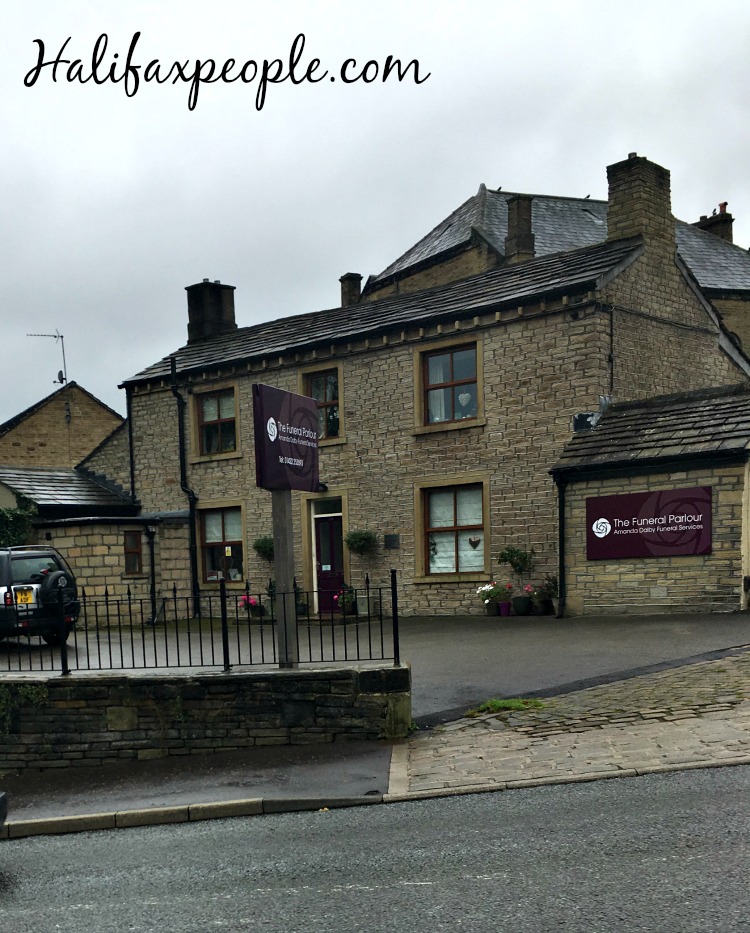 The first recorded landlord was Joe Dyson in 1881. The Falcon was a Whittaker's pub in 1905, but for a time there was a 'Falcon Brewery', which was more than likely connected. It's name is said to come, not from the sport of falconry, but from heraldry. In it's later years, the pub had an electric organ and horse brasses decorating the walls.

The pub closed around 1997 and then became a funeral parlour in 2010.
A large part of this area belonged to Falcon Laundry in the 19th century, which closed in the 1950's.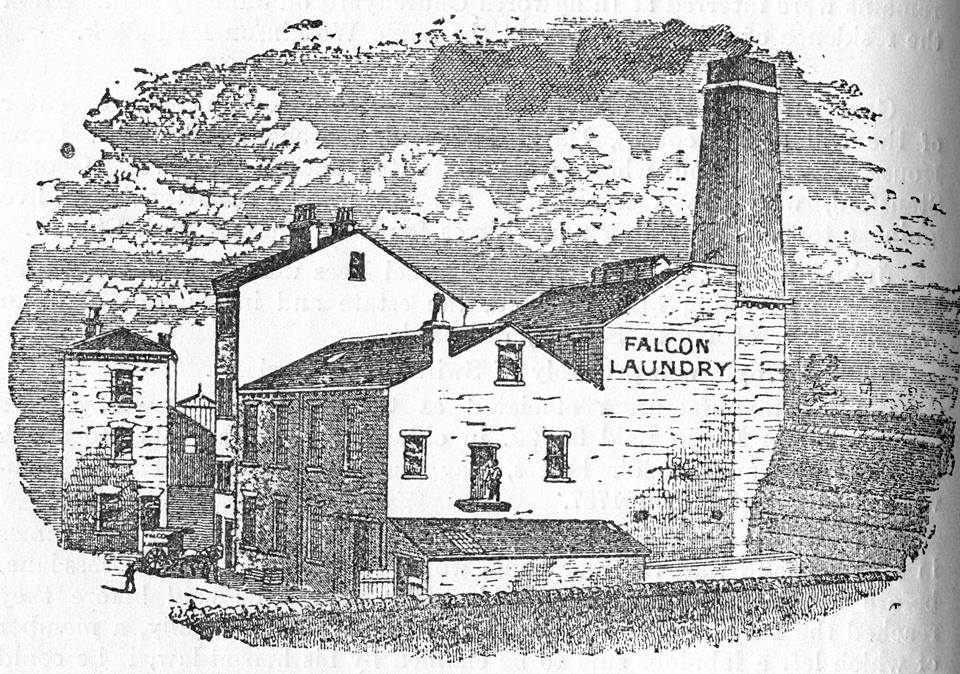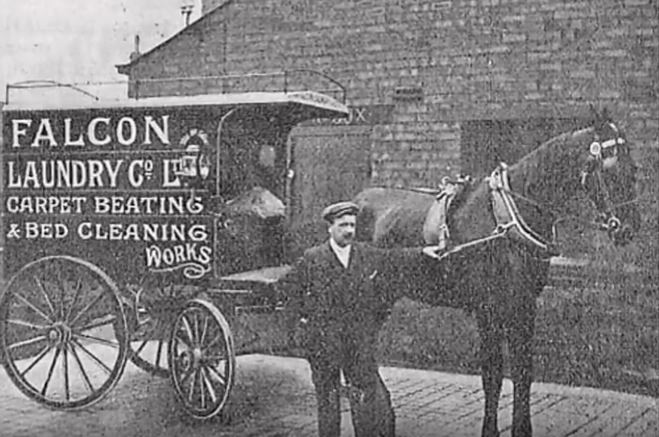 ---
Cat I'th Window
'Cat I'th Window' used to exist where Matalan car park entrance is now. As you view the photo, if you walked along the left of the building, you would be walking along the bottom of the Halifax Minster grounds.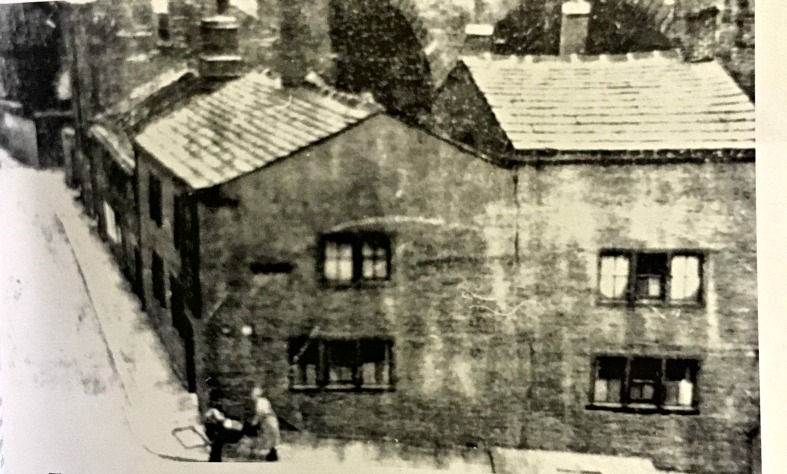 The pub opened in 1822 and was probably one of the most visited pub in Halifax at one time, but not necessarily for the beer. There was a spring in the cellar of the pub that fed the Berry Lane and surrounding community of around 800 people. The water supply reached the 10ft deep cellar after passing the dipping place by the side of the bridge, a little below a main sewer. The sewerage would often find it's way into the cellar.
As far as the pub is concerned, it became a Webster's house in 1864, was sold to the Halifax Corporation in 1928 when it closed and and it's licence was transferred to the new 'Shay Hotel'.

---
George, Brighouse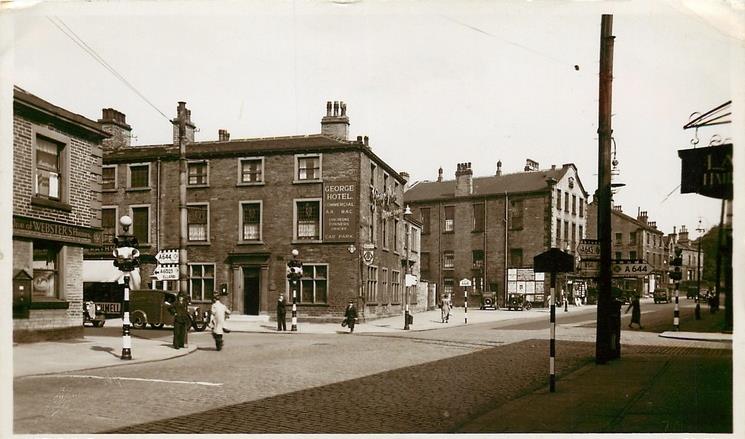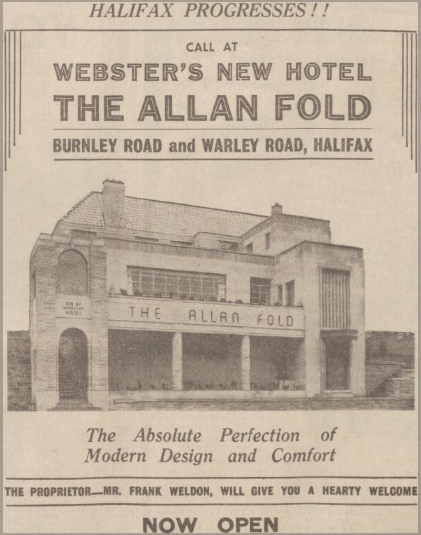 Allan Fold advert from 1939
---
Very  happy to find a photo (not a great one but still....) of the Flying Horse at Shay Syke, just round the corner from the Shay Hotel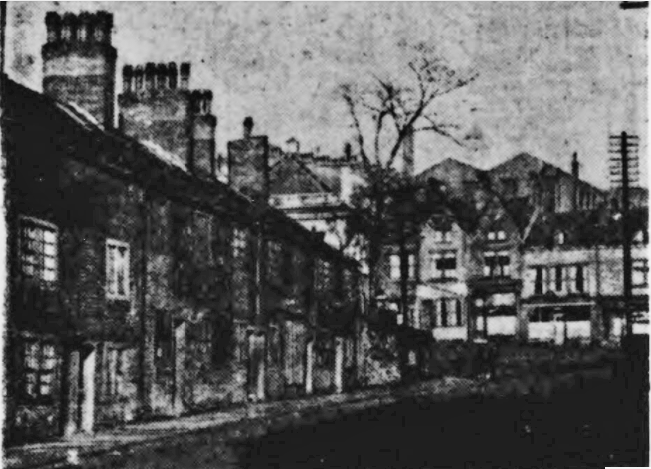 Sun Dial Inn, Brighouse