Historic Brighouse
Historic Brighouse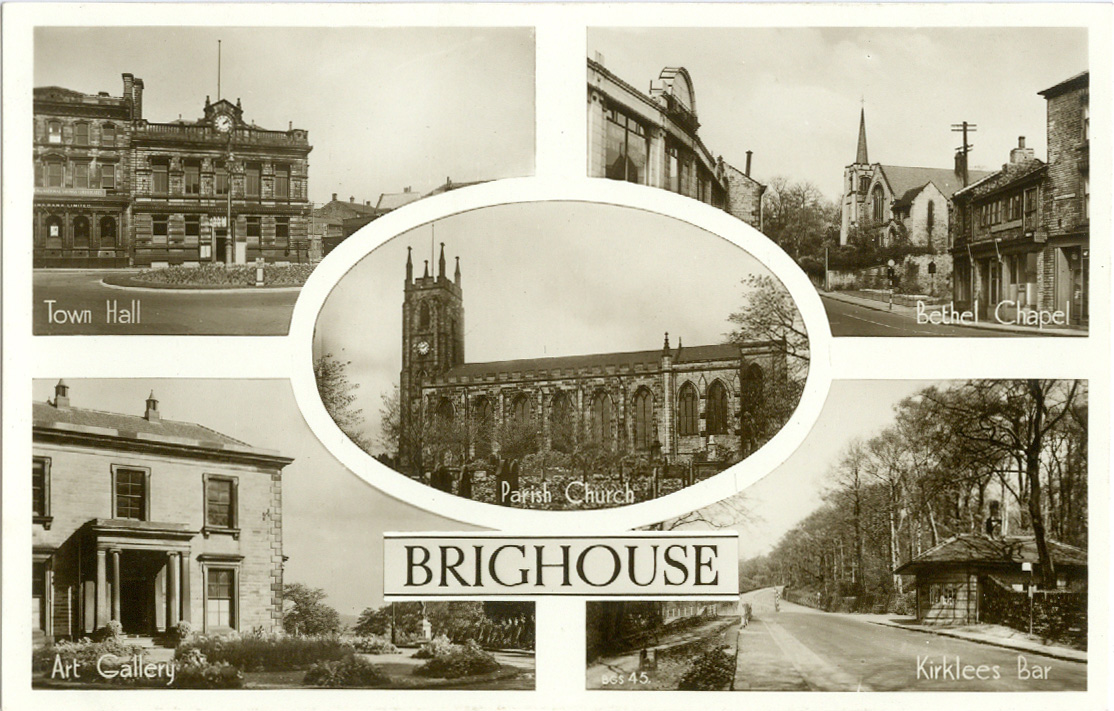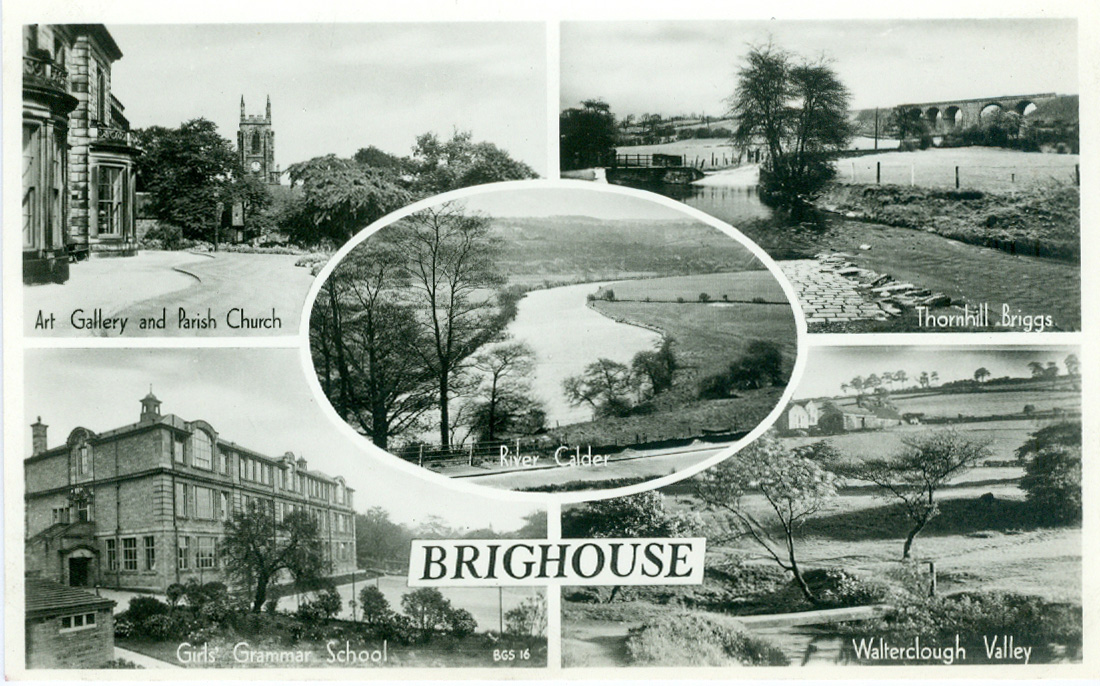 Historic Brighouse will soon have it's own 'Brighouse Town Centre' page and a seperate page for the areas covering between Halifax Road and Bradford Road which will all be covered under the heading of 'Waring Green and areas'.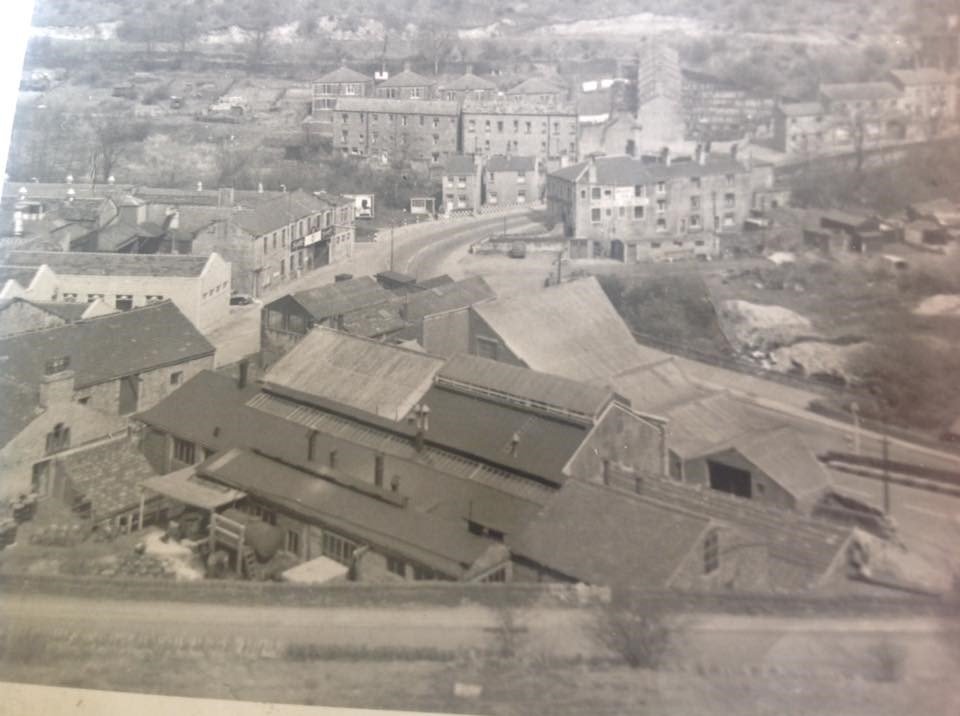 See Brookfoot village

Approaching Brighouse from Brookfoot and Elland direction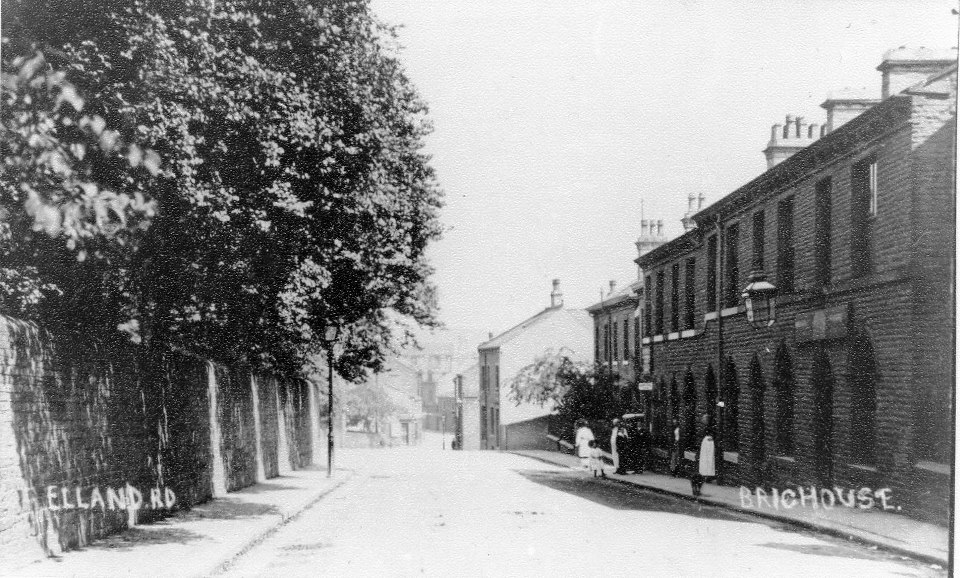 Football Inn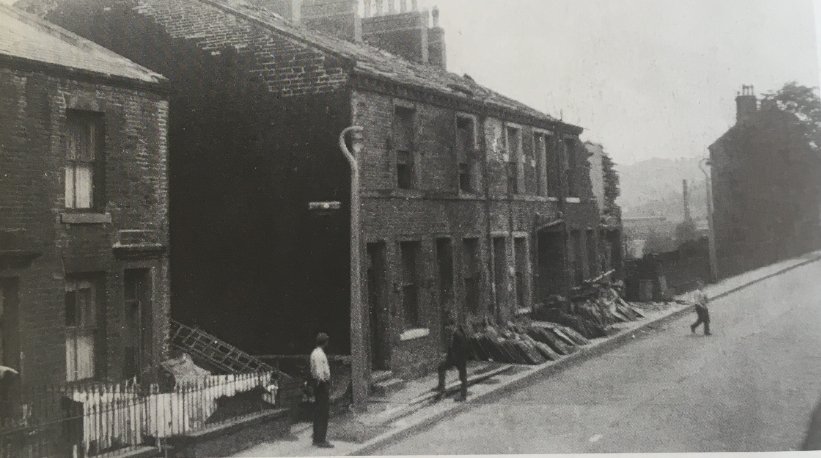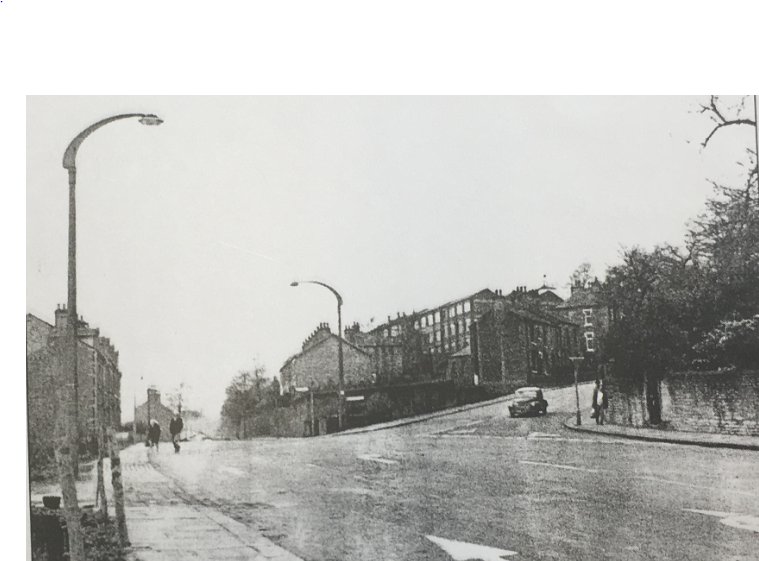 ---
Now we'll approach Brighouse from the Hipperholme direction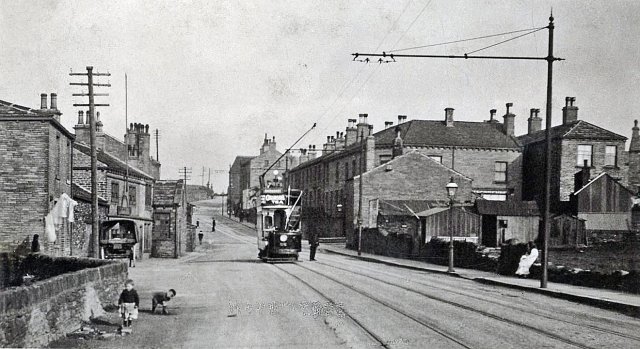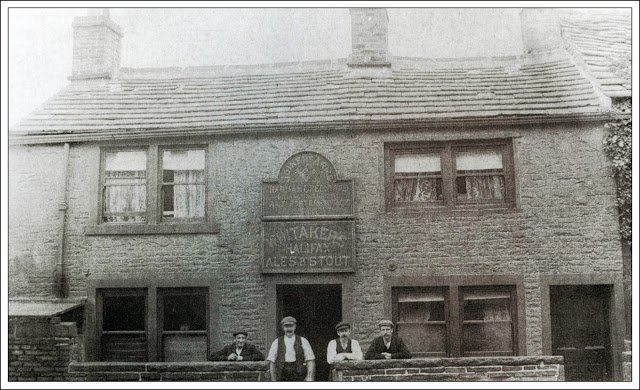 This was the Joiners Arms, Hove Edge. The building still exists in the same block as the Dusty Miller,,but the pub closed in 1932. It was also the Post Office until recently.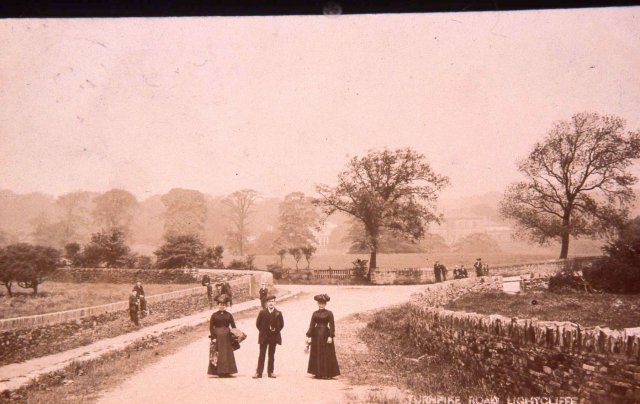 Hove Edge - Turnpike Lane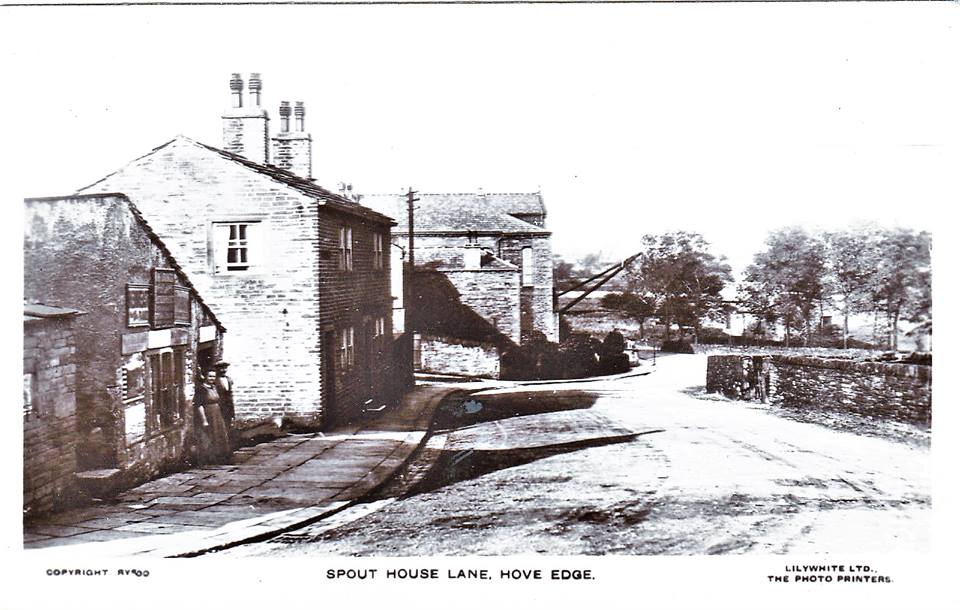 Albion Inn at Lane Head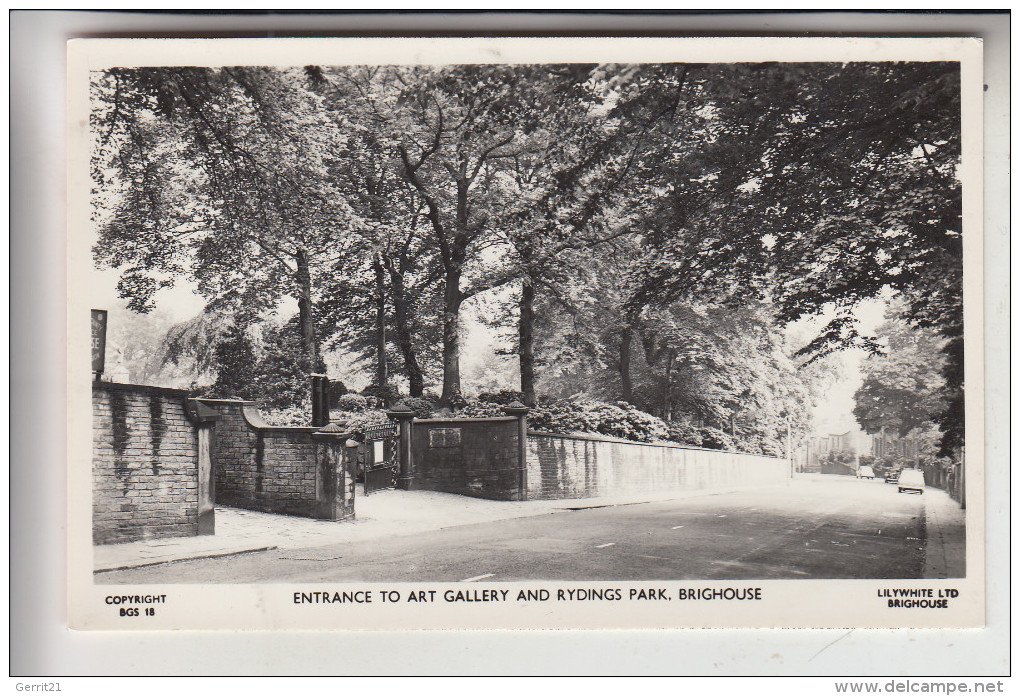 Brighouse War Memorial in Rydings Park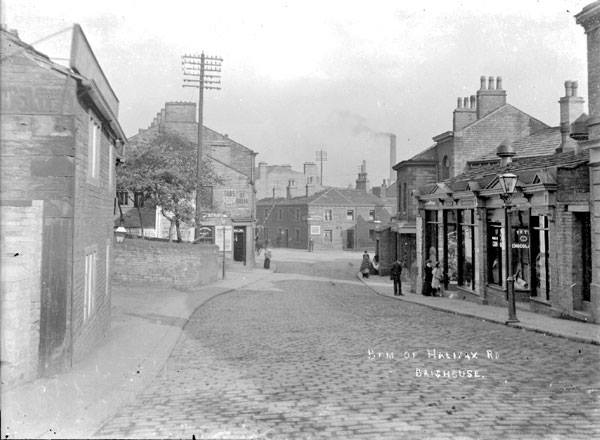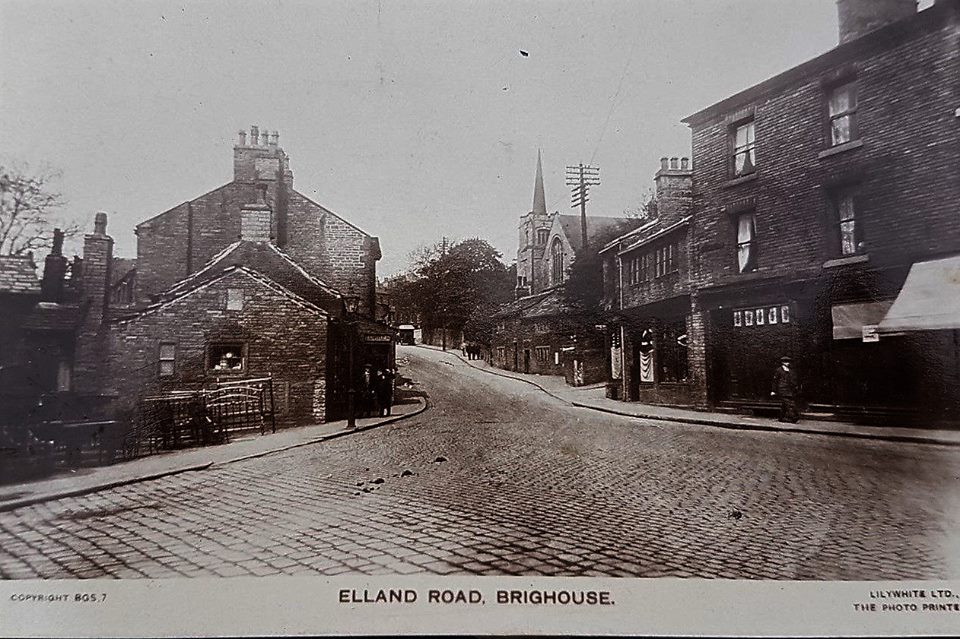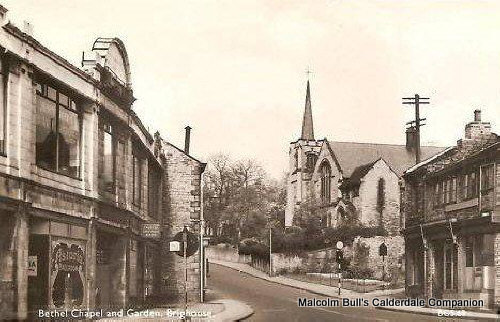 Rydal Mount

Rydal Mount again leading onto Commercial Street (right of picture)

---
Commercial Street
J Lawson - 19 Commercial Street
Ring-o-Bells at 57 Commercial Street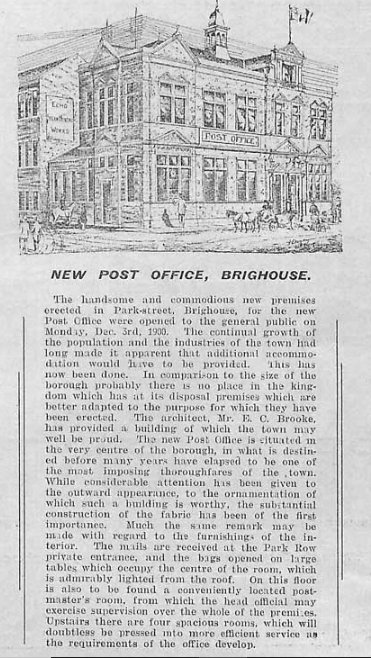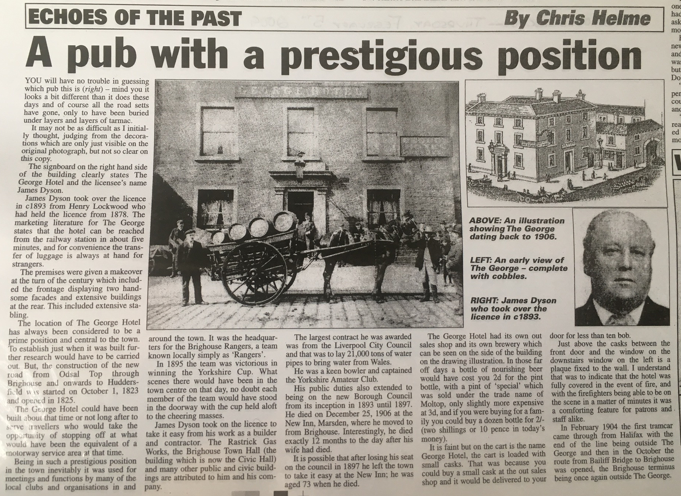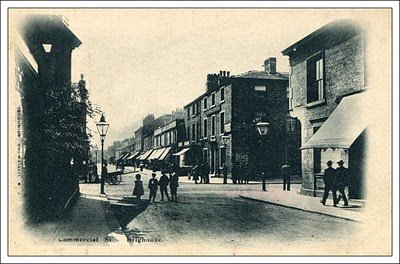 George Hotel Commercial Street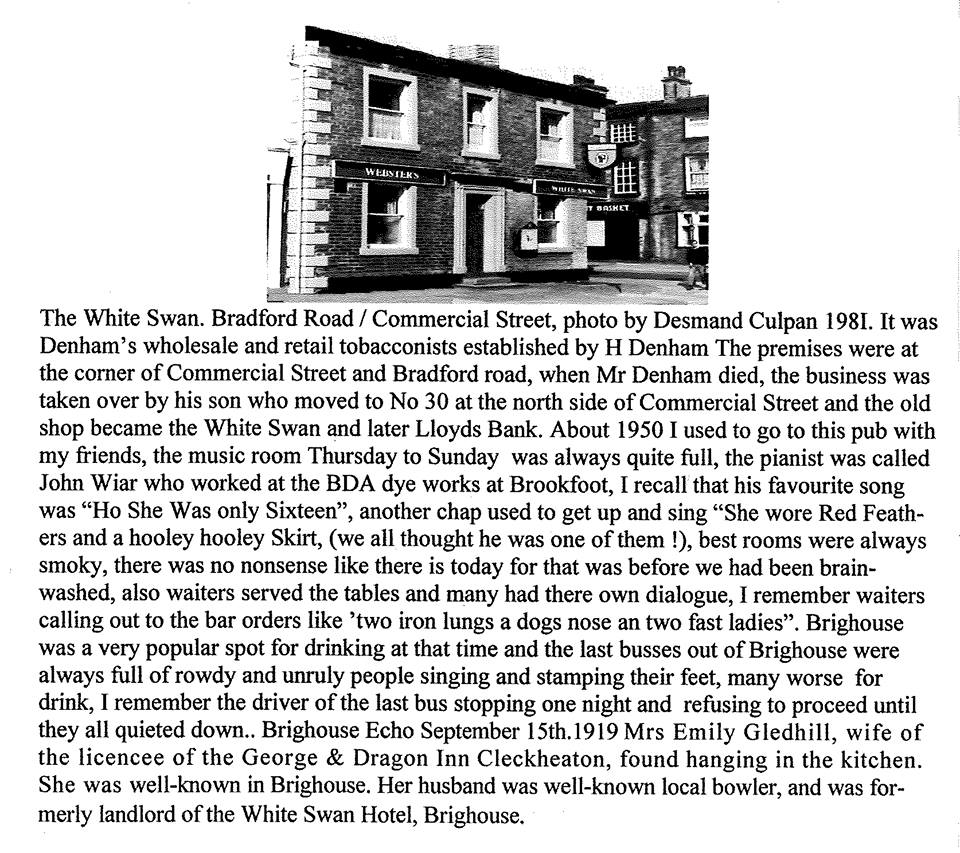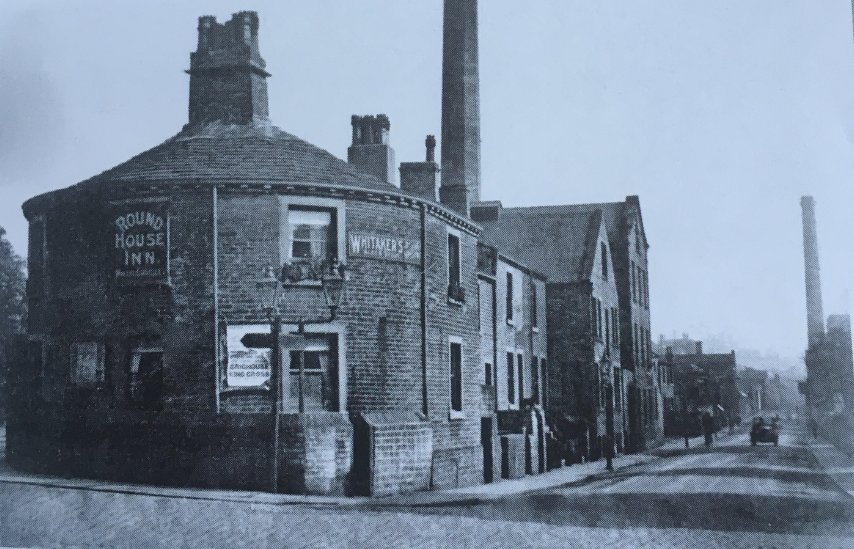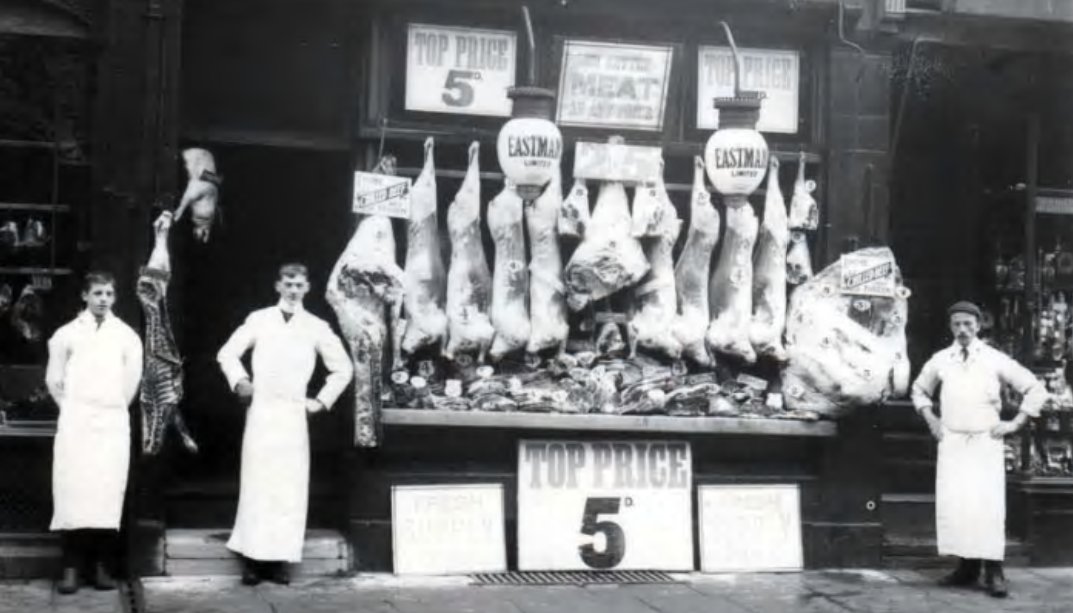 Eastmans - King Street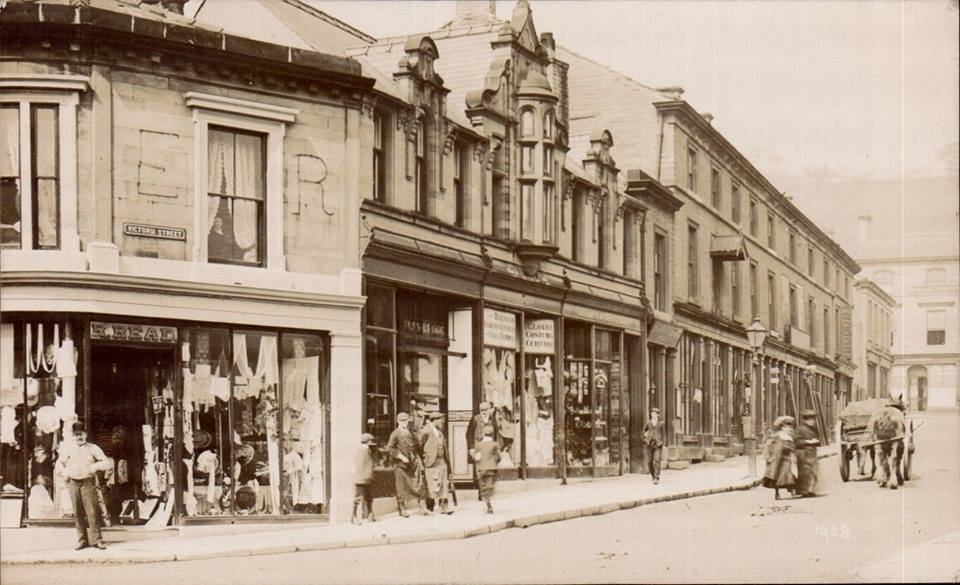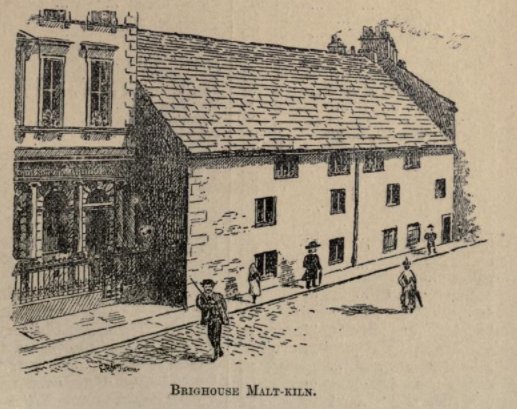 Old Malt Kiln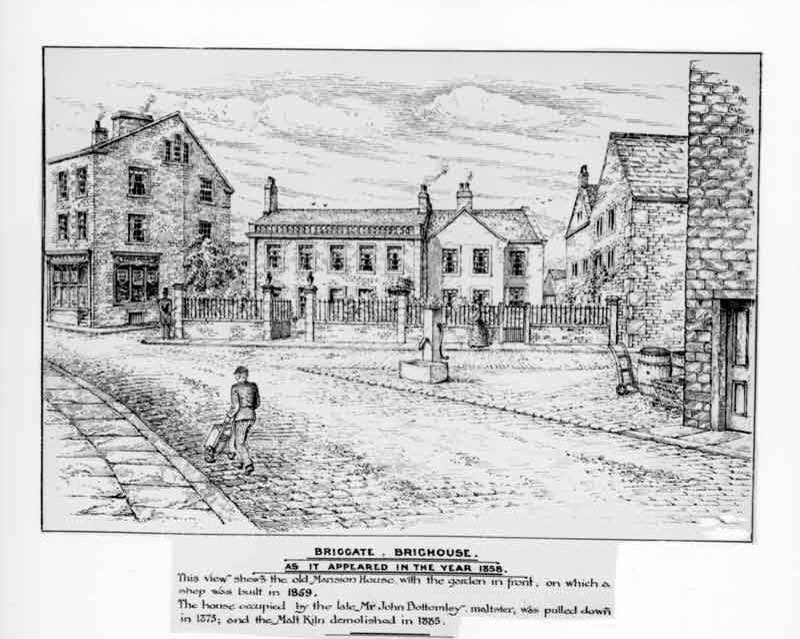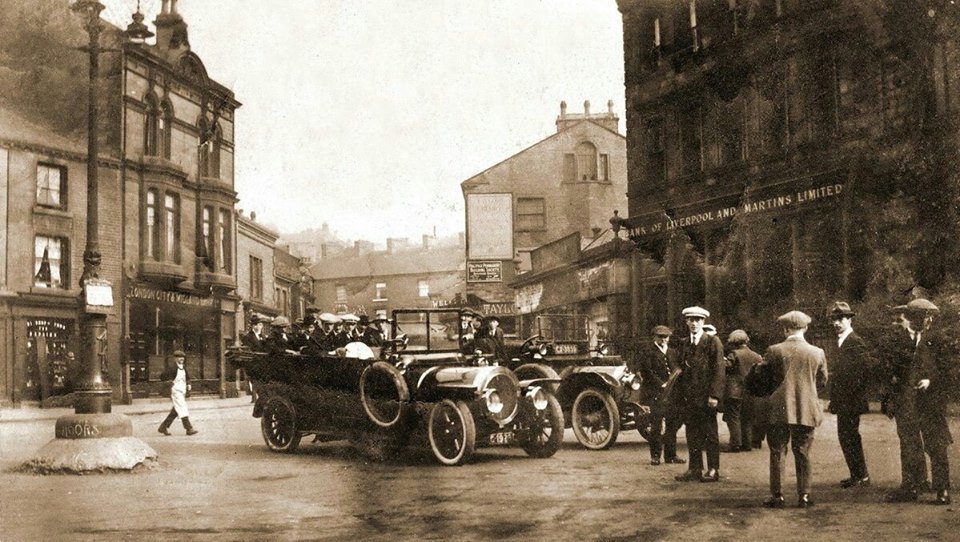 Holroyds Buildings 1877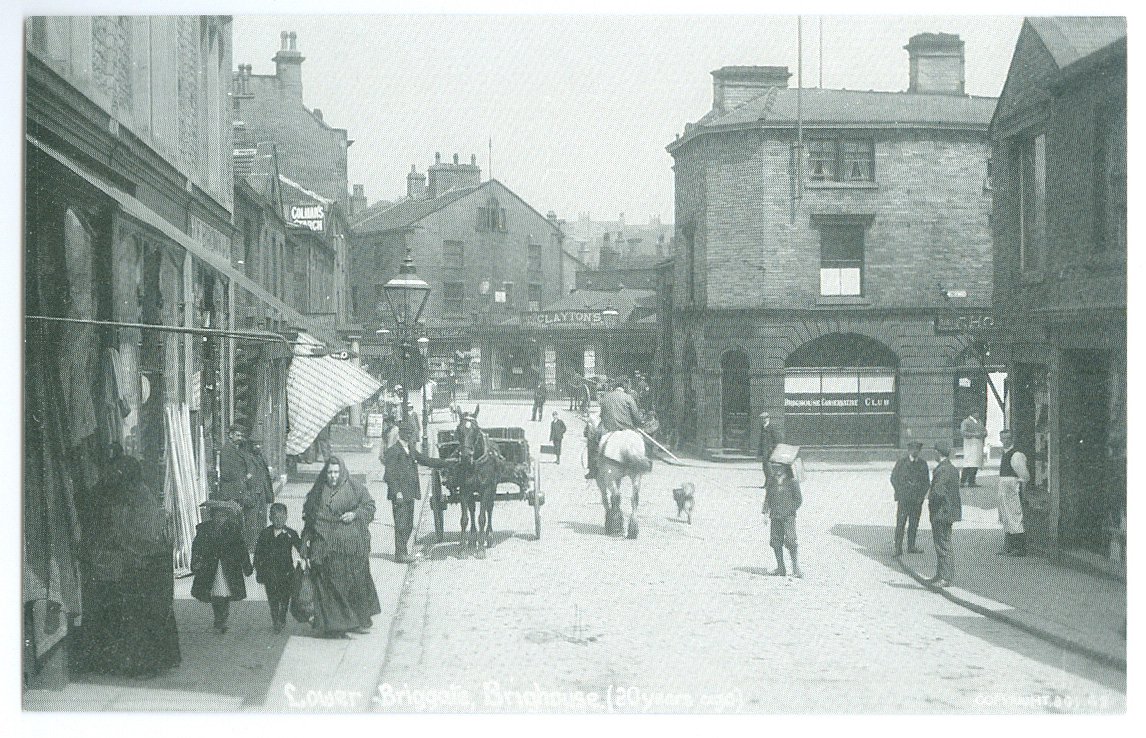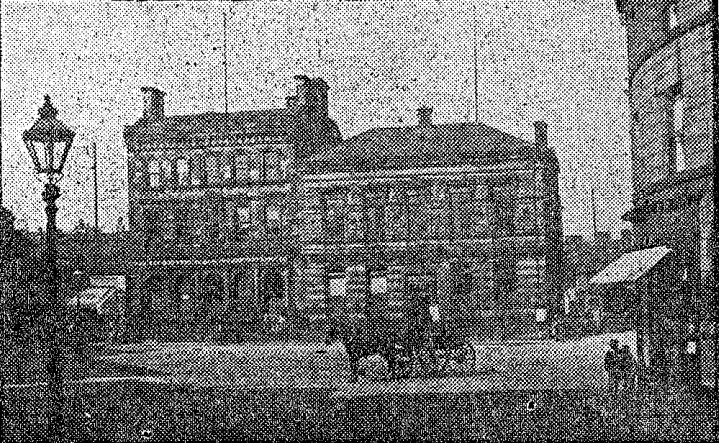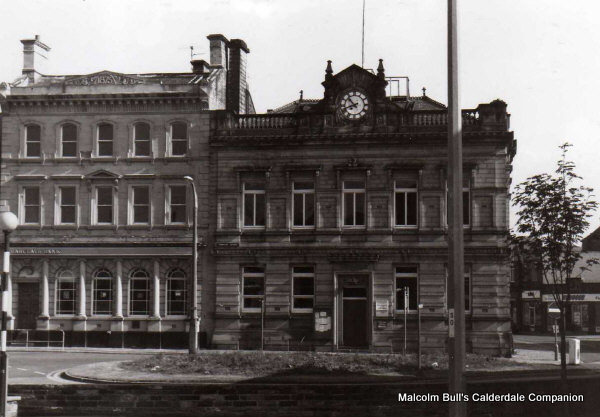 Brighouse Town Hall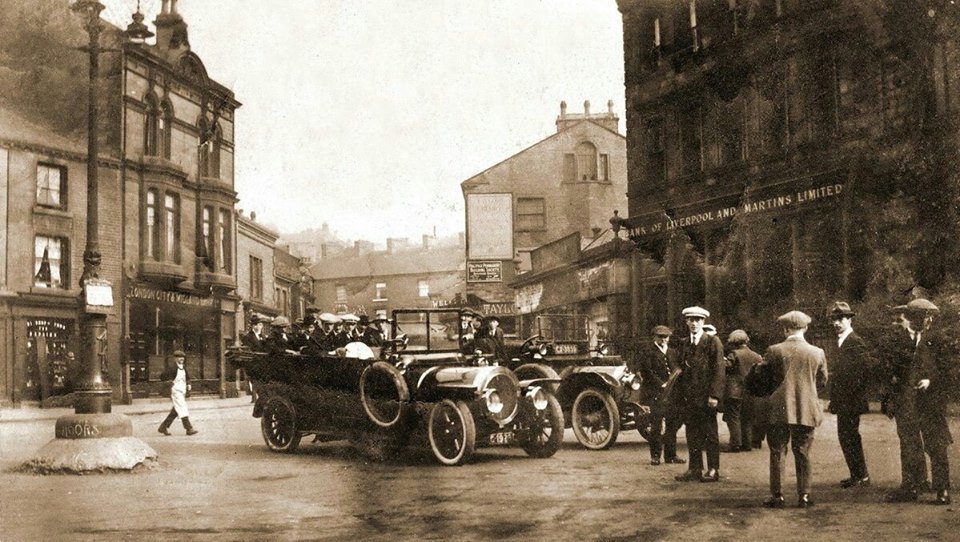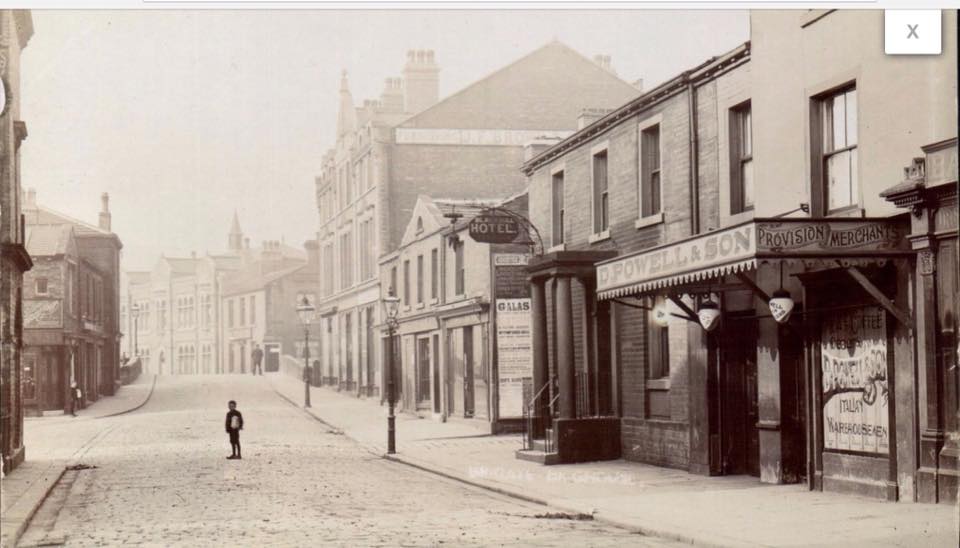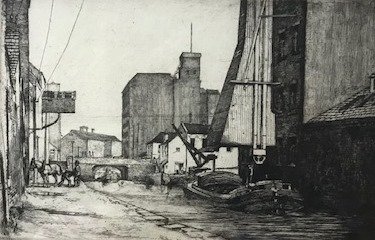 'The Female Blondin', tight-rope walker comes to Brighouse, 1861
This image is part of a playbill advertising '3 grand galas' due to take place at the Black Swan Inn Pleasure Ground, Brighouse from the 8th-10th August 1861. Other acts due to appear included the Brothers Talleen, Monsieur Oriole in his great bottle feats, Herr Osmonde- barrel and globe dancer, the Immitable Brothers and the Aerial Trapeze plus Madame Ozmonde on the Cord Elastique!

Caroline Baker performed in the 1860s as Madame Blondin, so this may well be the same lady who appeared at Brighouse. Caroline Baker married Henry Butcher and the famous Paulo circus family began.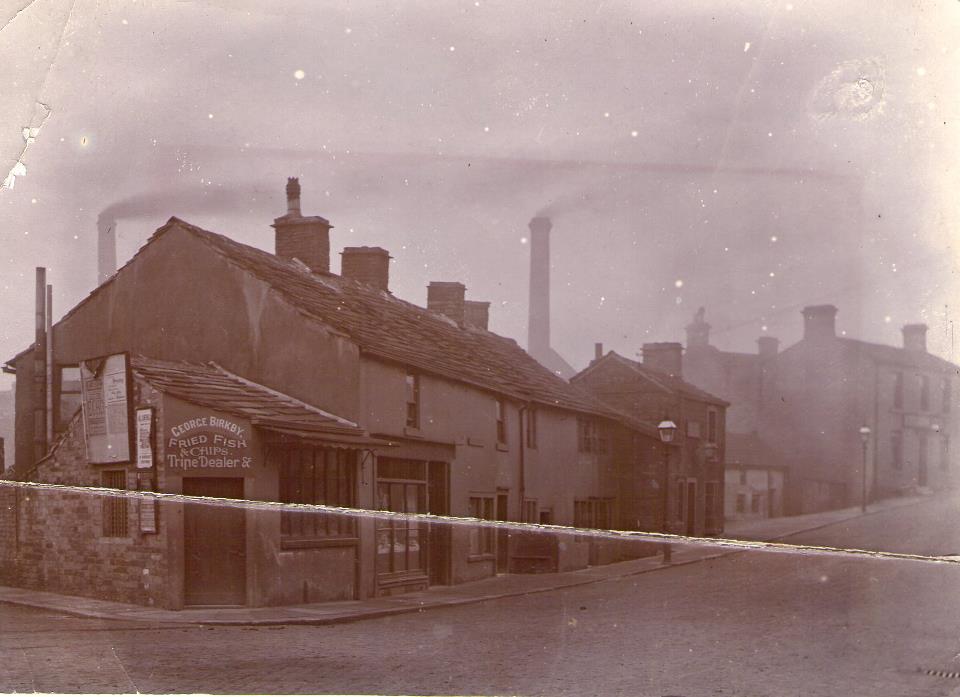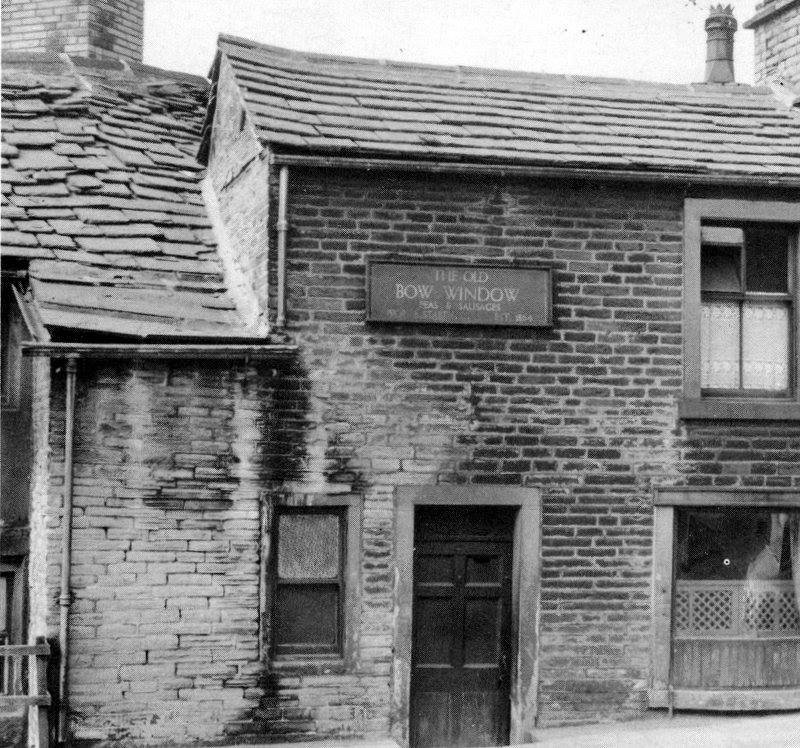 I remember this little old house it was so dark inside we used to call for 1 sausage and a bowl of peas on the way home from the swimming baths. The chap that served us wore a big striped pinny and being only about 8 years old would frighten me to death with his big booming voice. Well worth the spending money of 1 penny then I went home and had my tea.
Well swimming was hard work. Next to ring o bells pub on Commercial St stood a green grocers and they used to also sell game hares, rabbits, partridge all hung upside down outside above the window.

Lovely memories. No cars. People on the streets every day. How I miss it.
by carole liversedge nee hopkins
(halifax born in brighouse)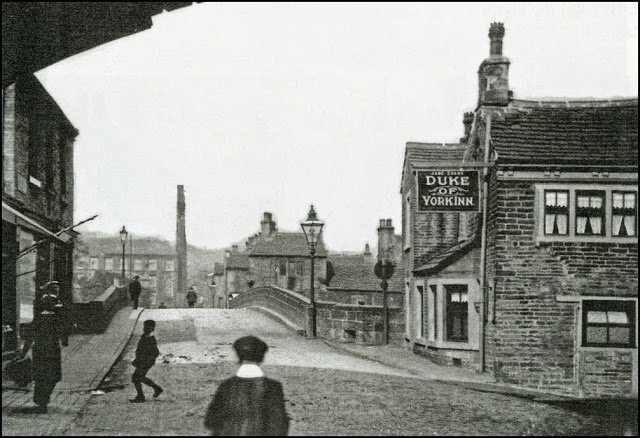 Duke of York Inn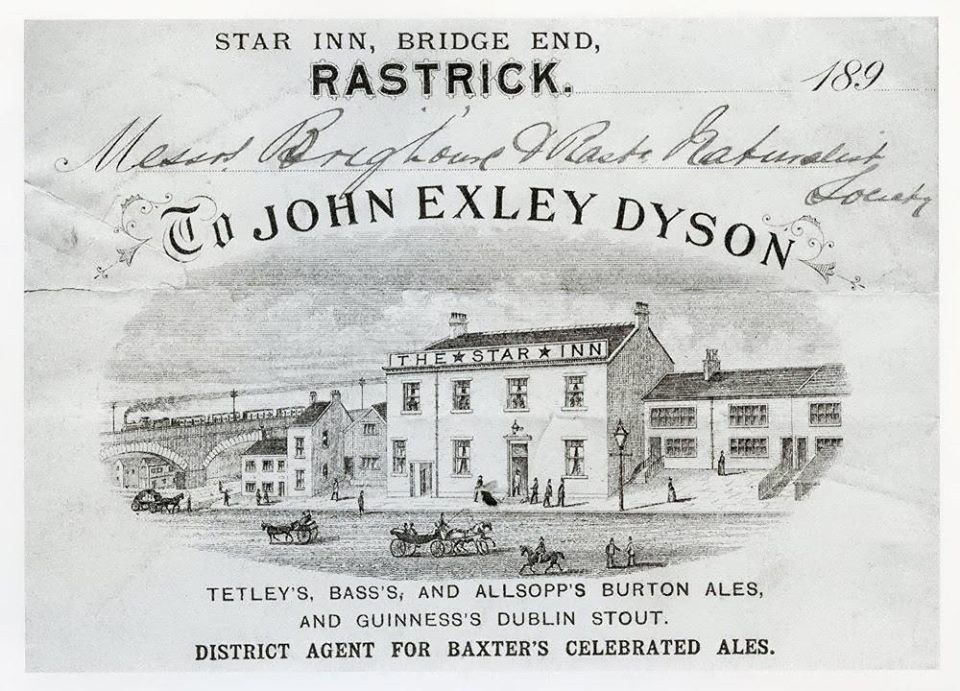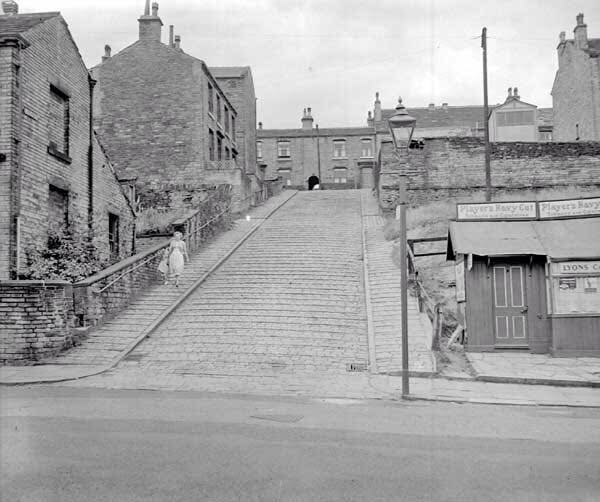 Brighouse towards Rastrick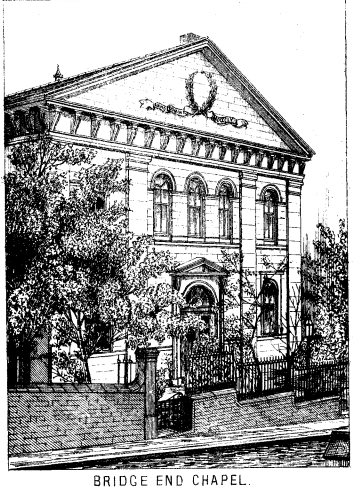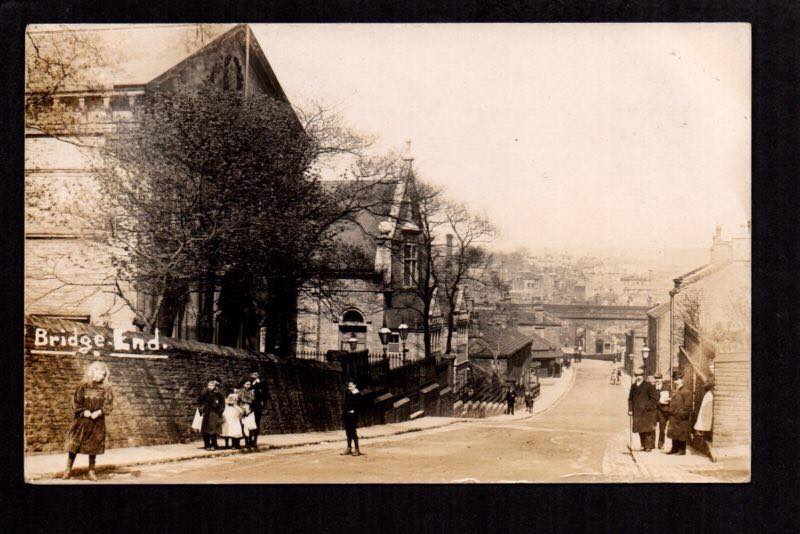 Leaving Brighouse towards Rastrick Common
1 Bridge End. Stood at the southern end of the bridge over the Calder. The pub closed on 24th December 1927. The building was demolished in 1933 when the road was widened. We would be stood underneath the viaduct facing towards Brighouse here.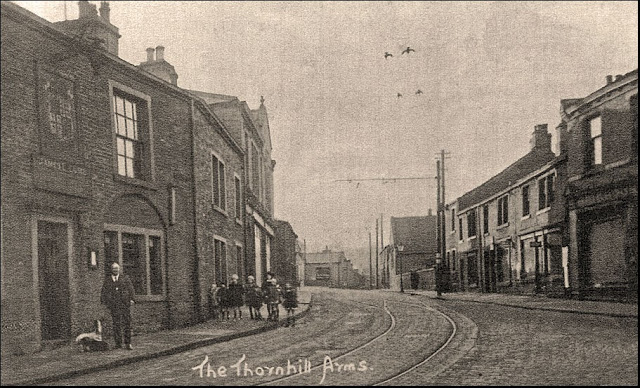 Thornhill Arms, Rastrick 

---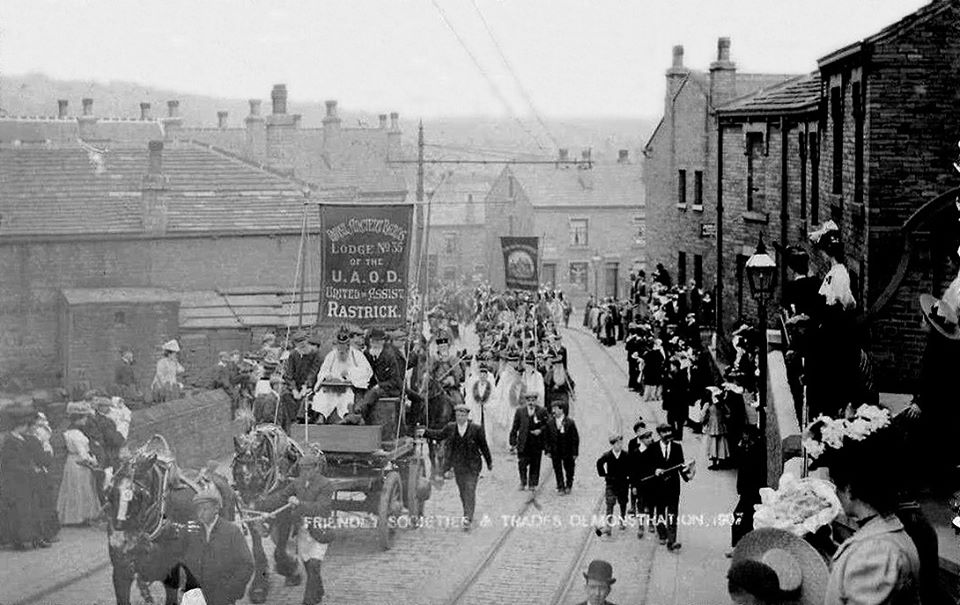 Now we'll leave Brighouse towards Bailiff Bridge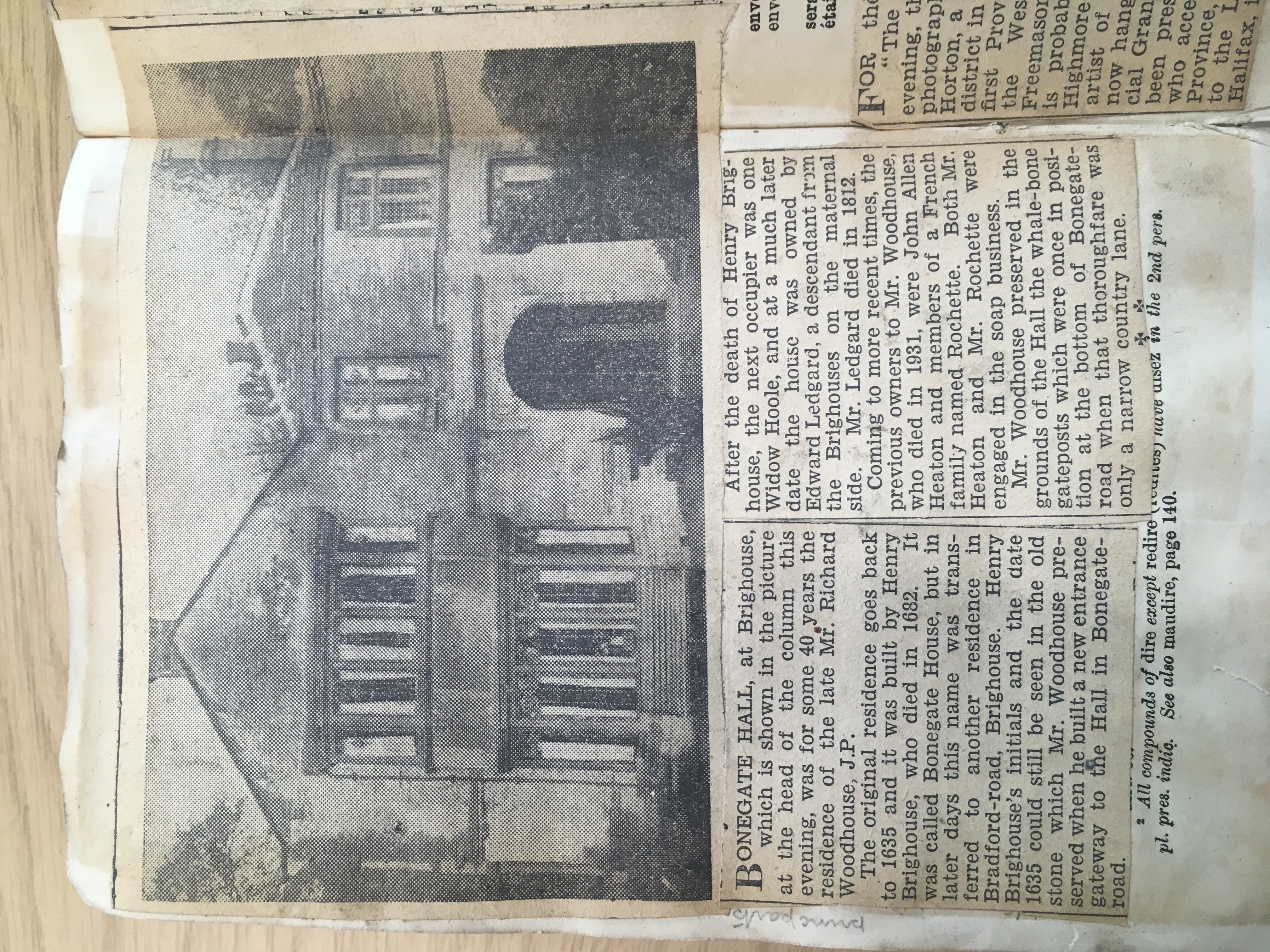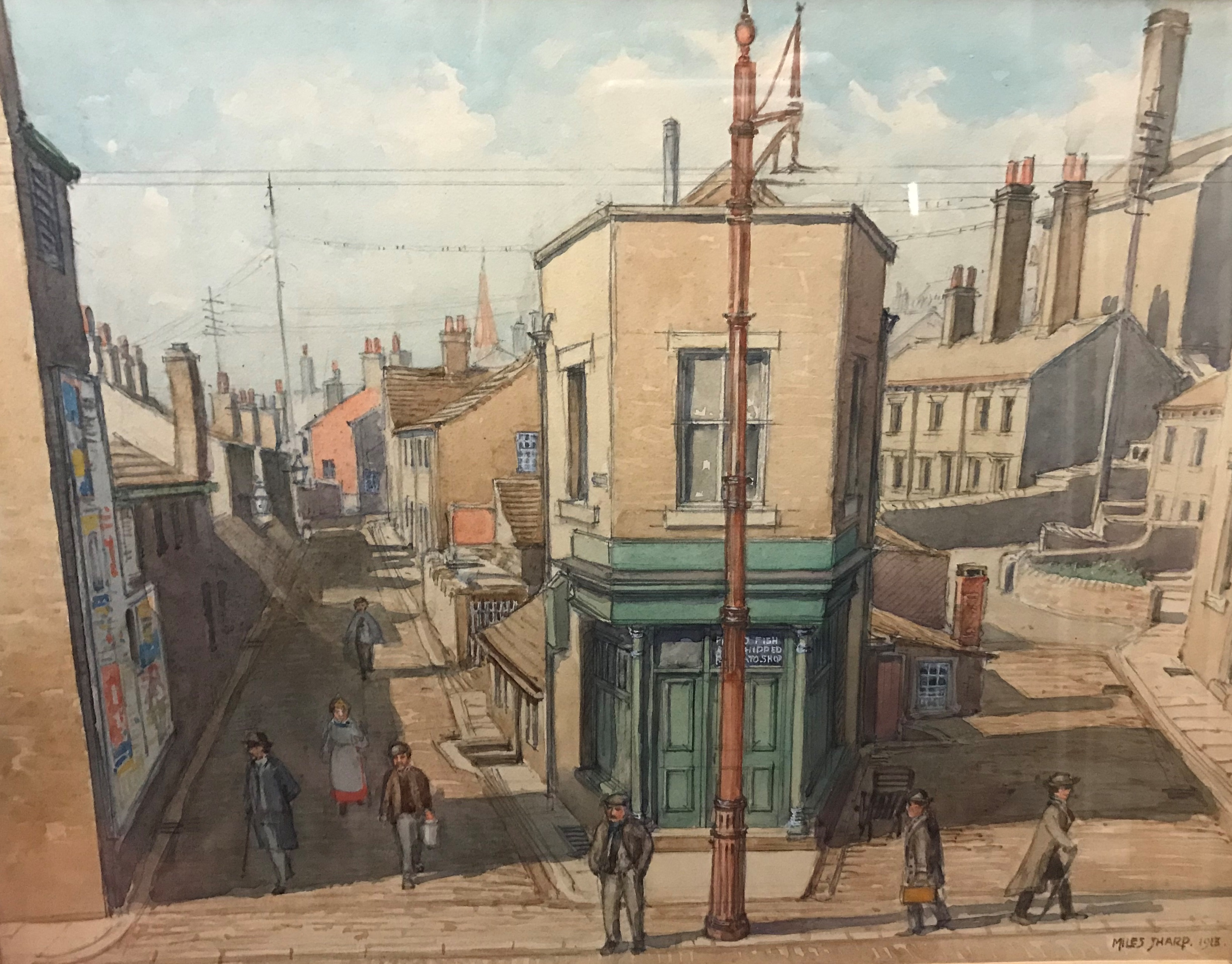 Back Bonegate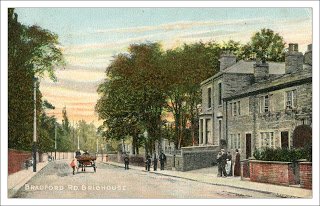 Bradford Road opposite Wellholme Park.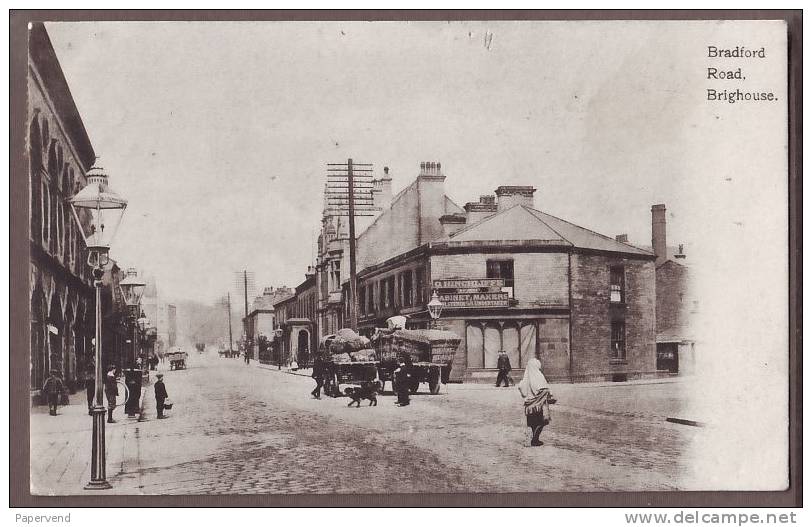 ---
Huddersfield Road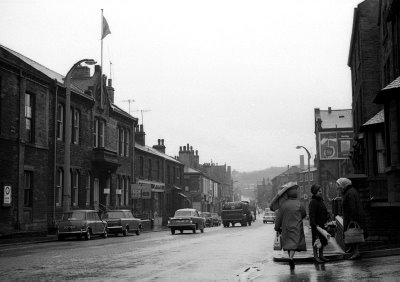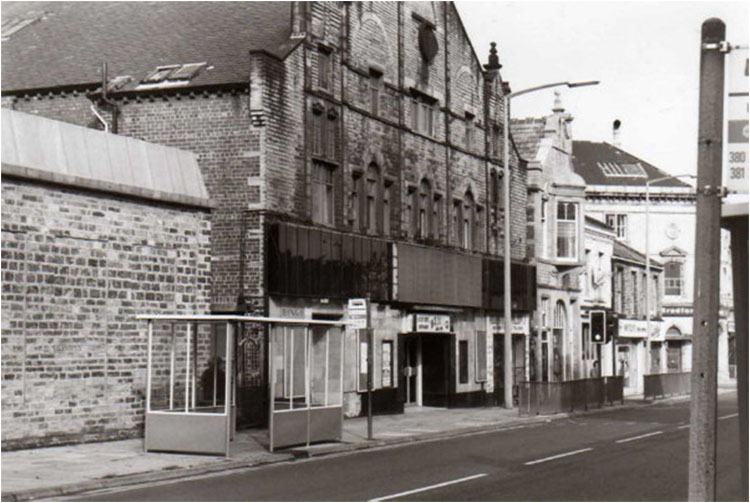 Blakeboroughs main entrance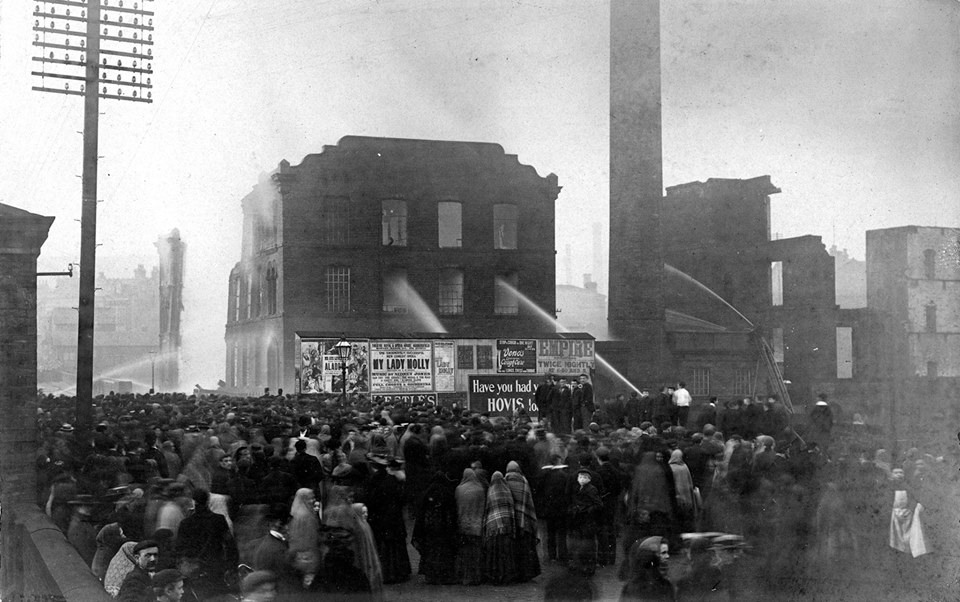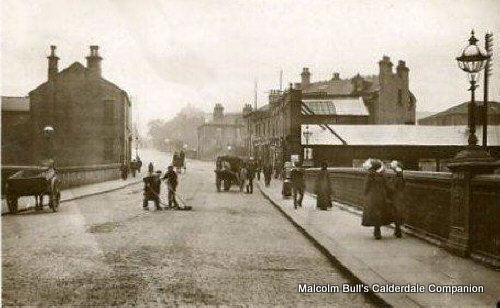 Looking up Huddersfield Road from Brighouse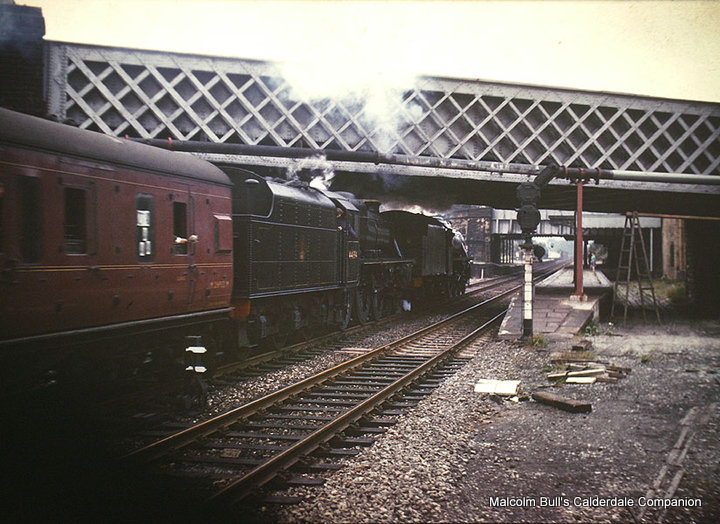 Brighouse Train Station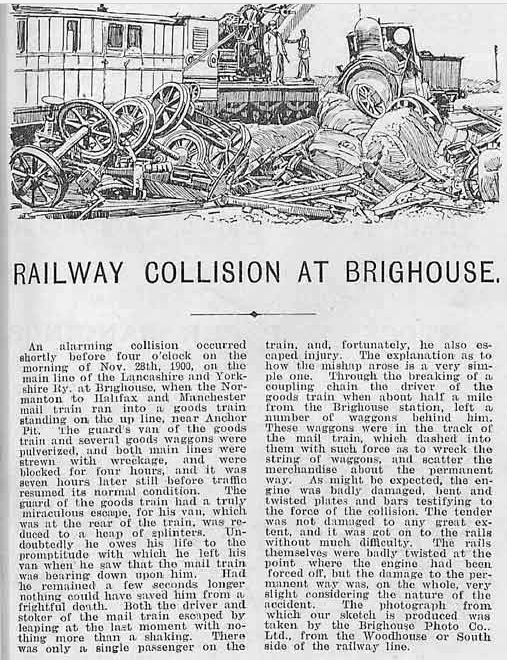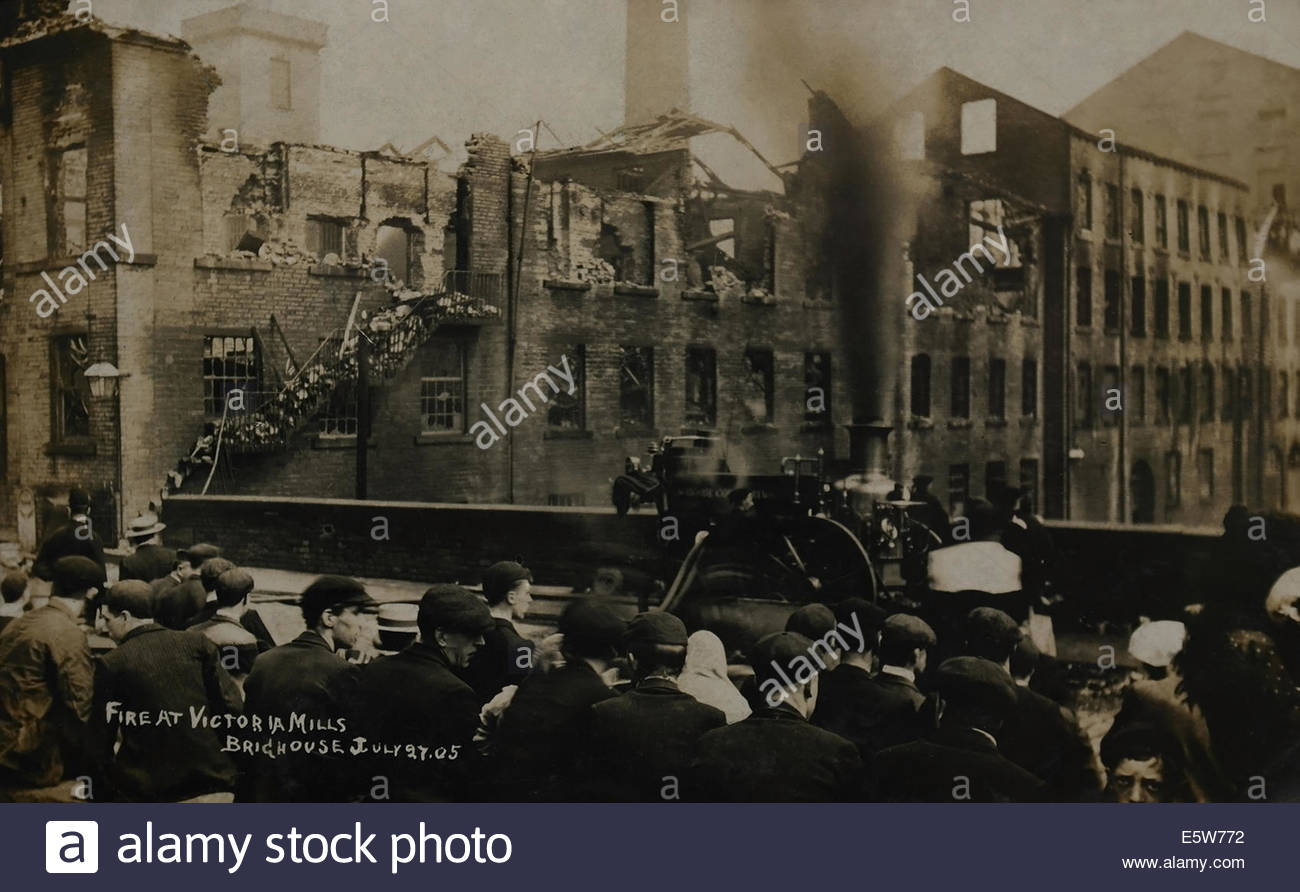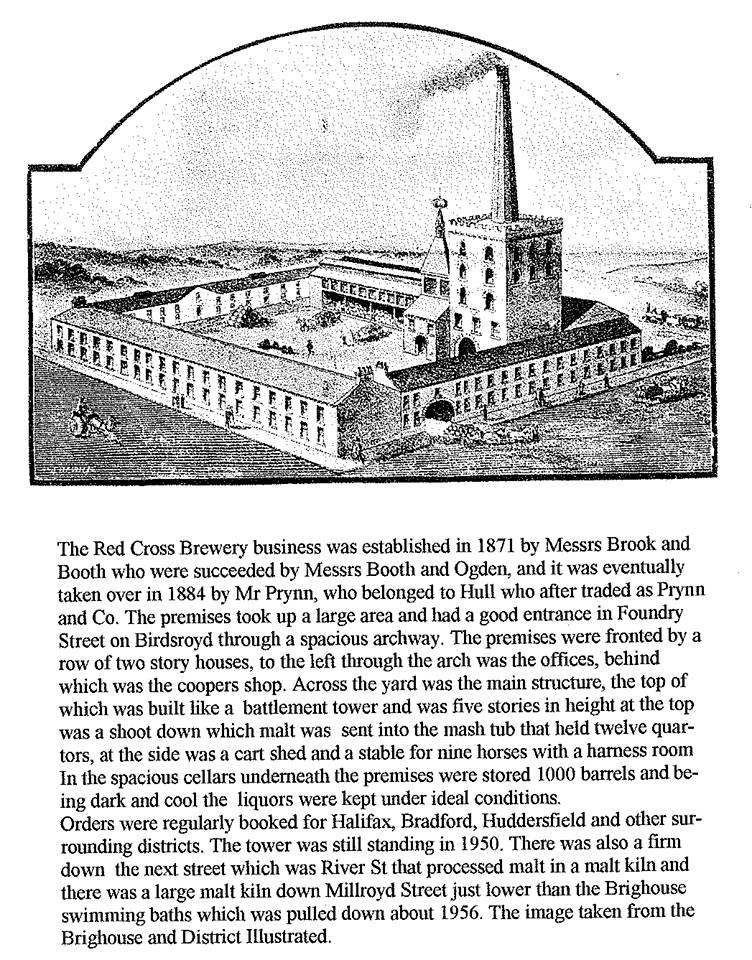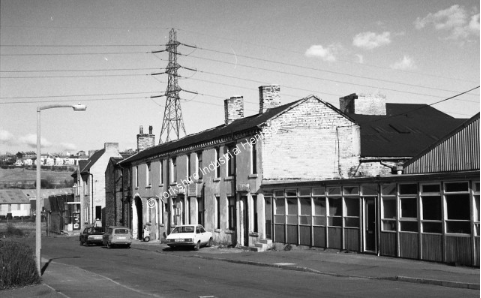 Former Red Cross Brewery, Foundry Street, Birds Royd, Rastrick, established in 1873. This February 1984 image shows a row of cottages in Foundry Street which fronted the brewery yard, with the remains of the brewery tower behind. Info by IHO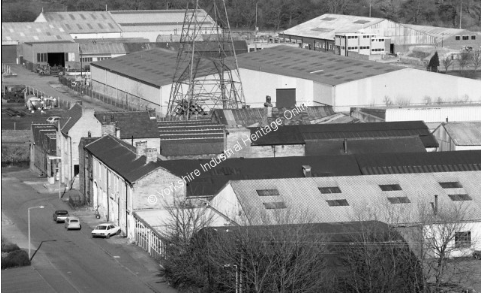 Former Red Cross Brewery, Foundry Street, Birds Royd, Rastrick, established in 1873. The remains of the brewery tower and the yard bordered by company houses can be seen in this view. Photo. February 1984. Info by IHO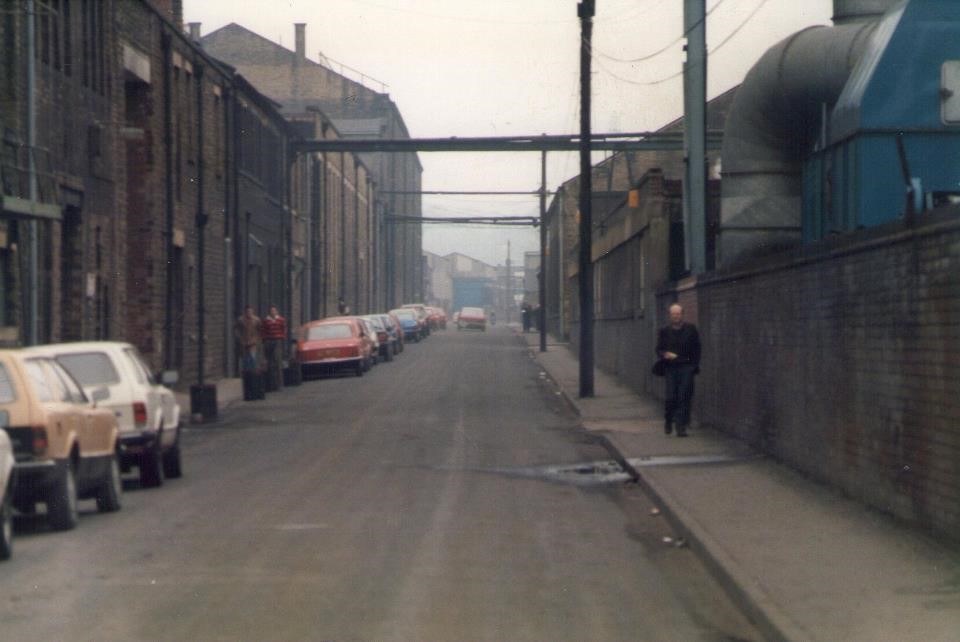 River Street - off Birds Royd Lane
---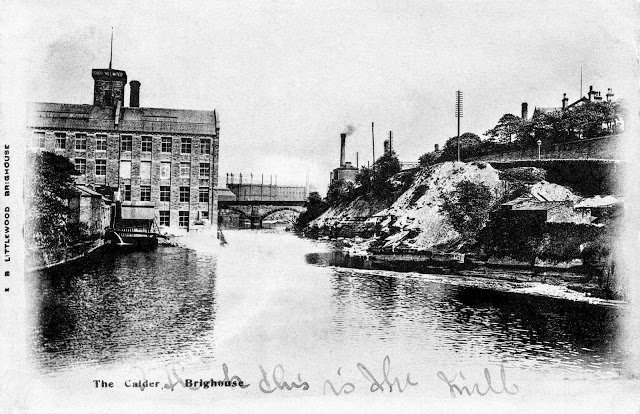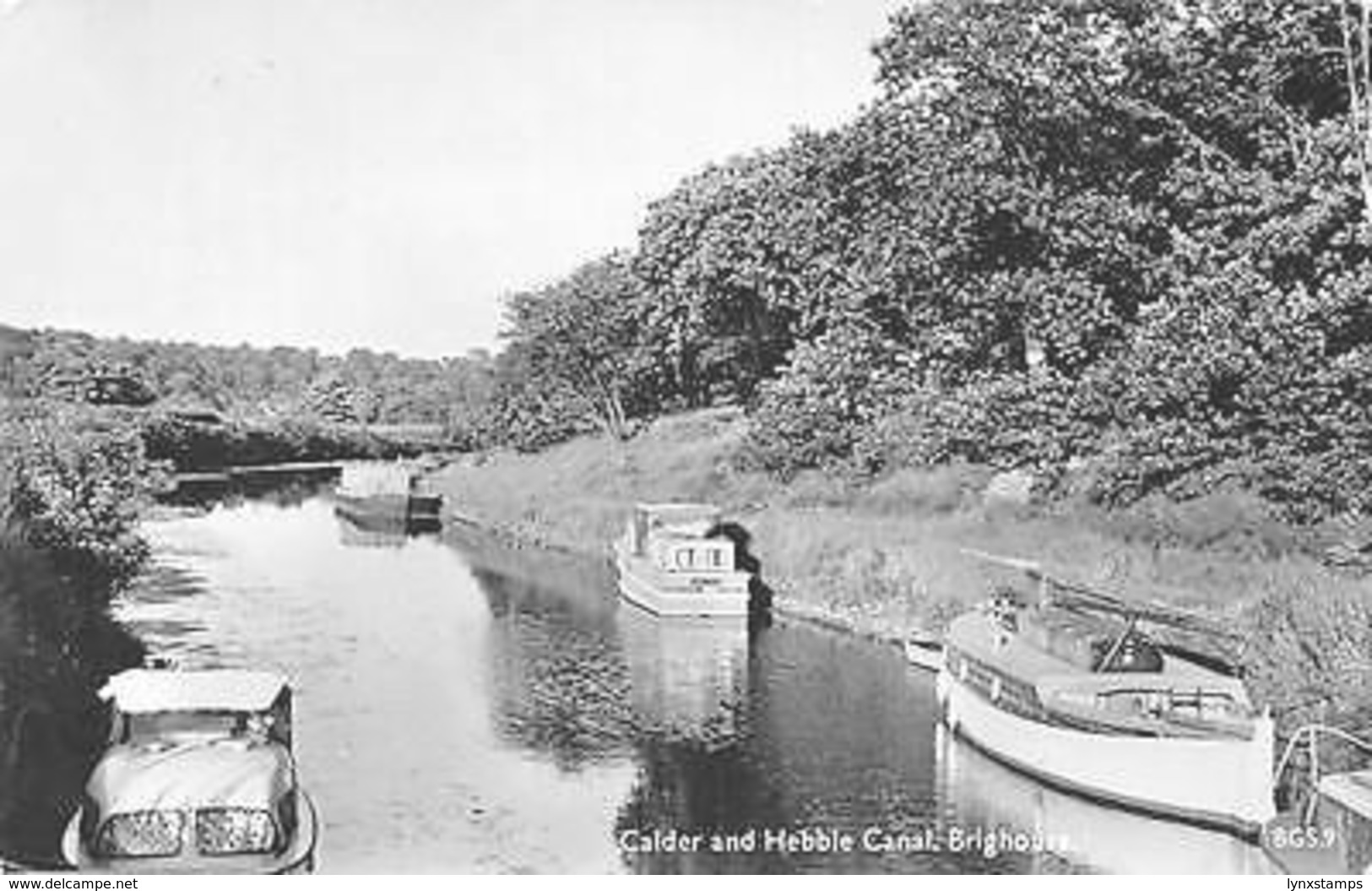 ---
Wakefield Road
Woodhouse and Mitchell's works offices built 1897, on Wakefield Road as viewed in 2017 just prior to demolition. The date-stone of 1867 above the first floor office windows signifies the companies foundation date at Birds Royd, Rastrick prior to moving to these works at Clifton Bridge, Brighouse. The first floor contained two private offices, probably for the use of Richard Woodhouse and Samuel Mitchell. The ground floor timekeepers office windows face onto the roadside, general office and cashiers offices located behind this. The black door the offices entrance. The workmen's entrance was immediately to the left of the building but now demolished in this view. The building to the right of the offices with the green door was the former Robin Hood Inn.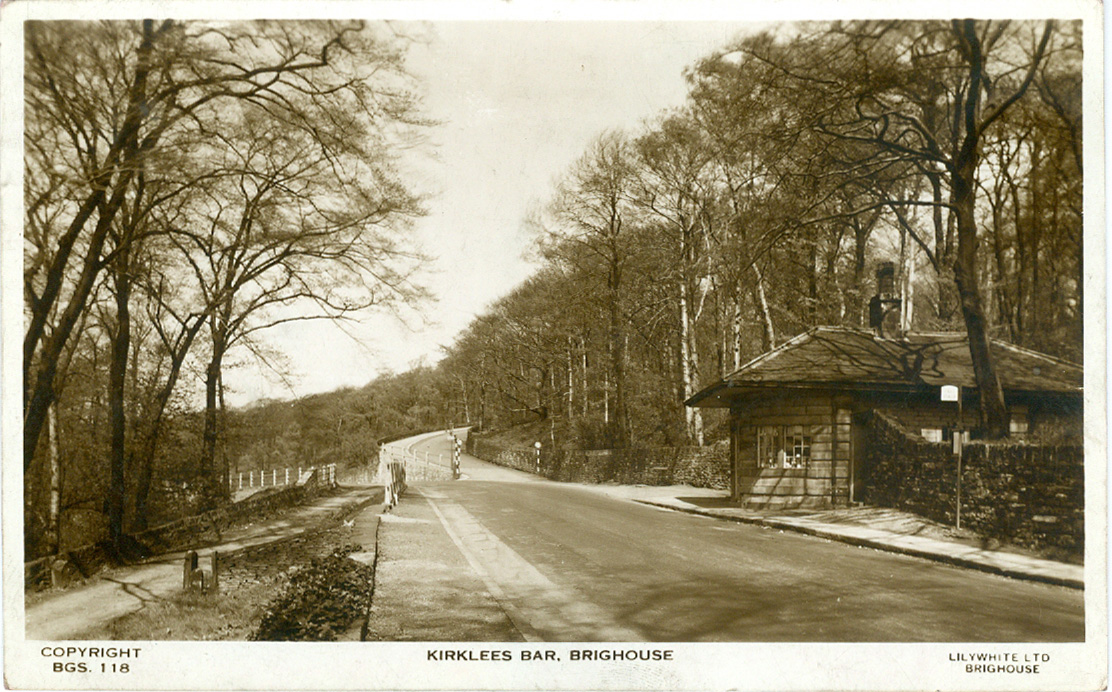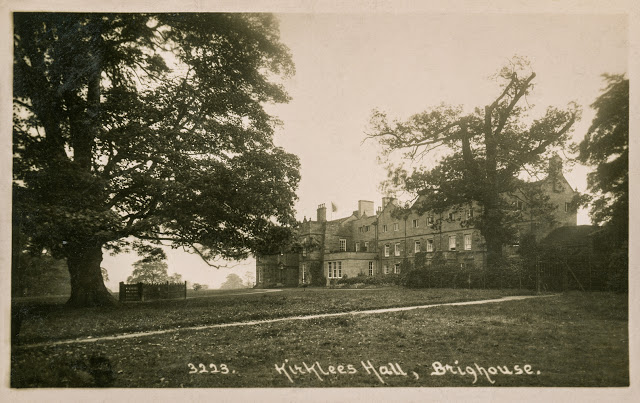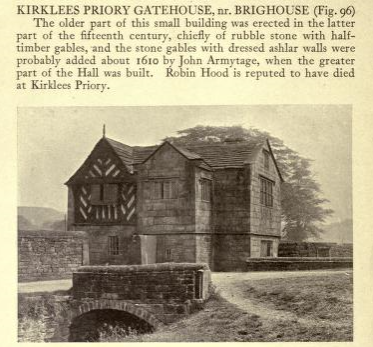 ---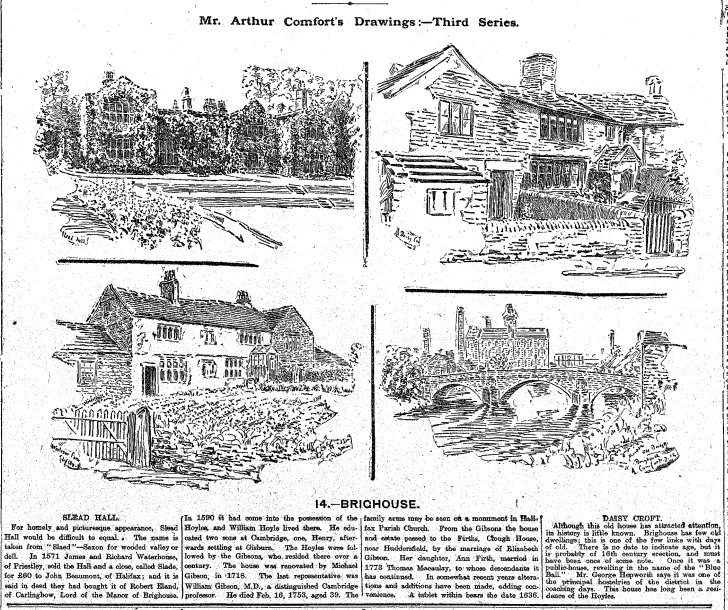 Excellent Presentations to view

I know many people enjoy looking at yesteryear pictures of their town and the following presentations are superbly presented accounts of a bygone era all of which are credited to Chris Helme. (view his profile)
You can also catch Chris presenting Sunday Bandstand  2pm / 3pm every Sunday on Phoenix FM 96.7 (Beyond Calderdale it is only accessible via the internet www.phoenixfm.co.uk )

The fighting forties life in and around brighouse over 70 years ago (link)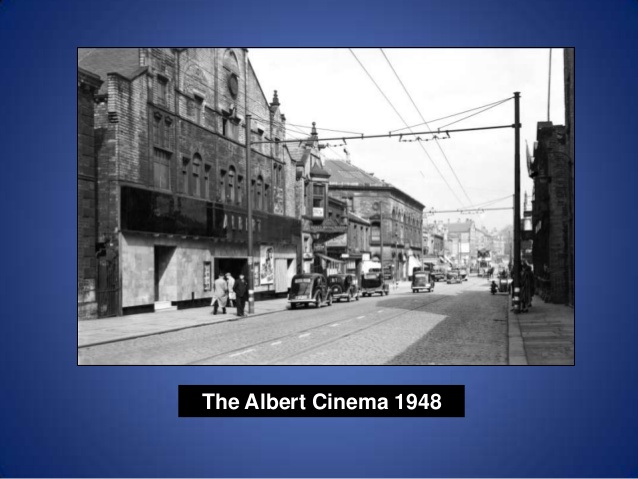 ---
The 1940s & 50s remembered (link)

---
Brighouse and christmas past (link)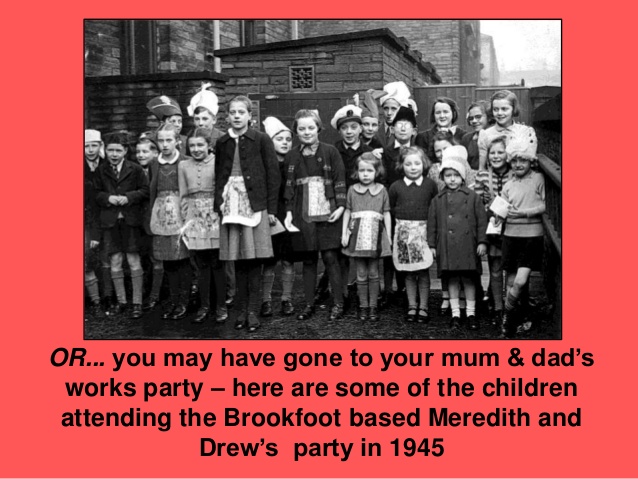 Lightcliffe Cemetery and some of its residents (link)
Thanks again to Chris Helme for his permission to use the above presentations.

---
---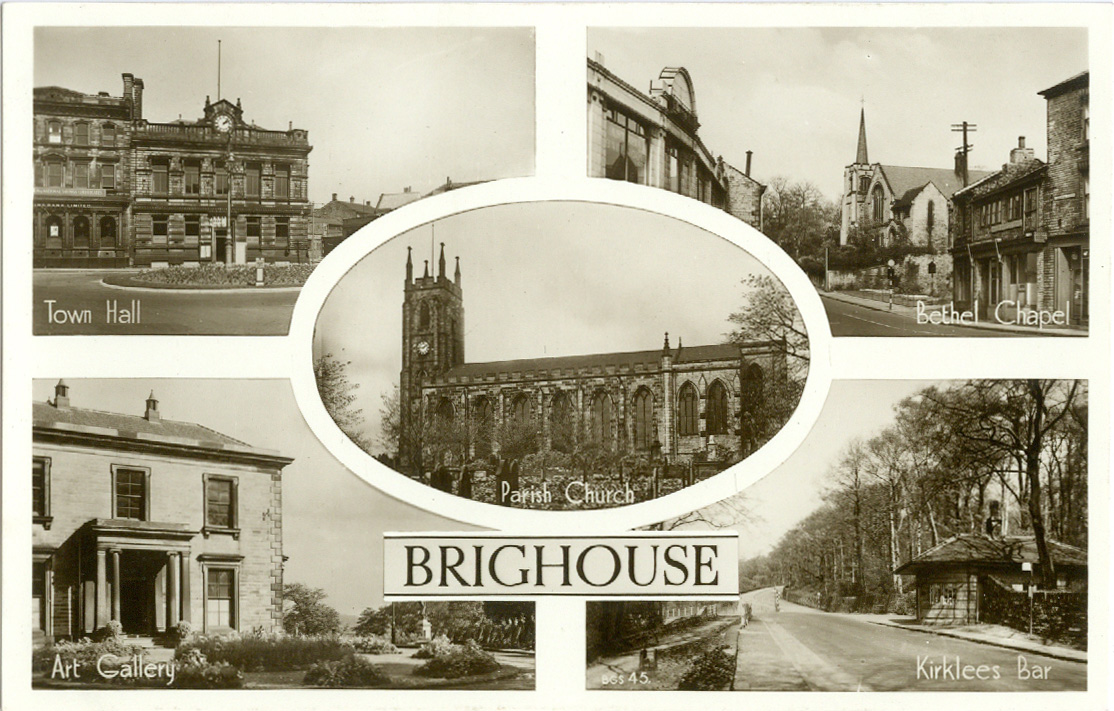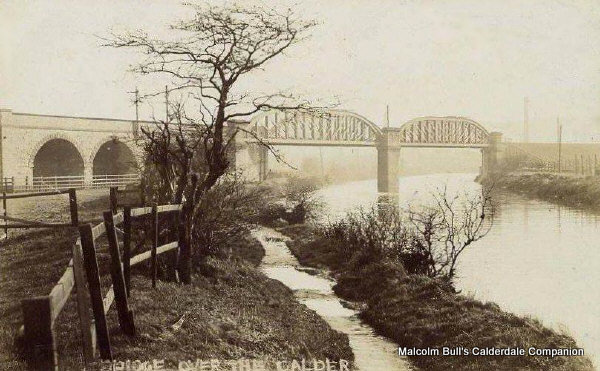 Norwood Green to Anchor Pitt rail line across River Calder

Anyone interested in early Brighouse history should take a look at this excellent book https://archive.org/details/historyofbrighou00turn

---
Have A Great Story About This Topic?
Do you have something to add to this page?
What Other Visitors Have Said
Click below and you can see contributions from other visitors to this page...

bow window pea and pies and sausage

i remember this little old house it was so dark inside we used to call for 1 sausage and a bowl of peas on the way home from the swimming baths. the …
---
Continue to Historic Rastrick
or
Return to Home Page
---