Historic Elland
Historic Elland is surrounded by several other smaller communities and therefore we have divided this page into the following sections.
Elland - Briggate and Huddersfield Road
Elland - Victoria Road and streets to south
Huge thanks go to Steaven Heppener for allowing the use of his huge collection of photographs of Elland and surrounding areas. 

1. Elland from Halifax, West Vale and Elland Bridge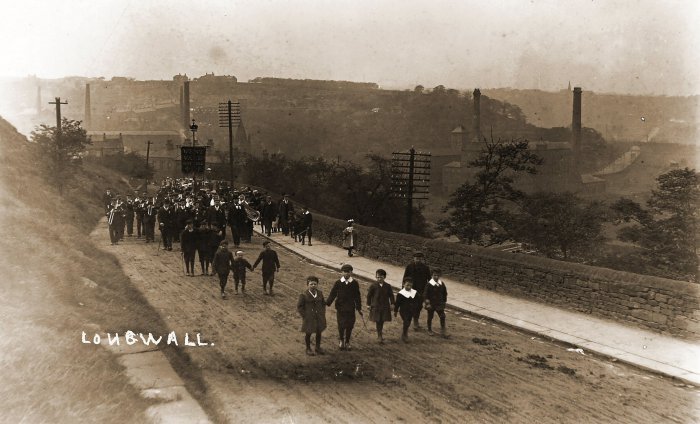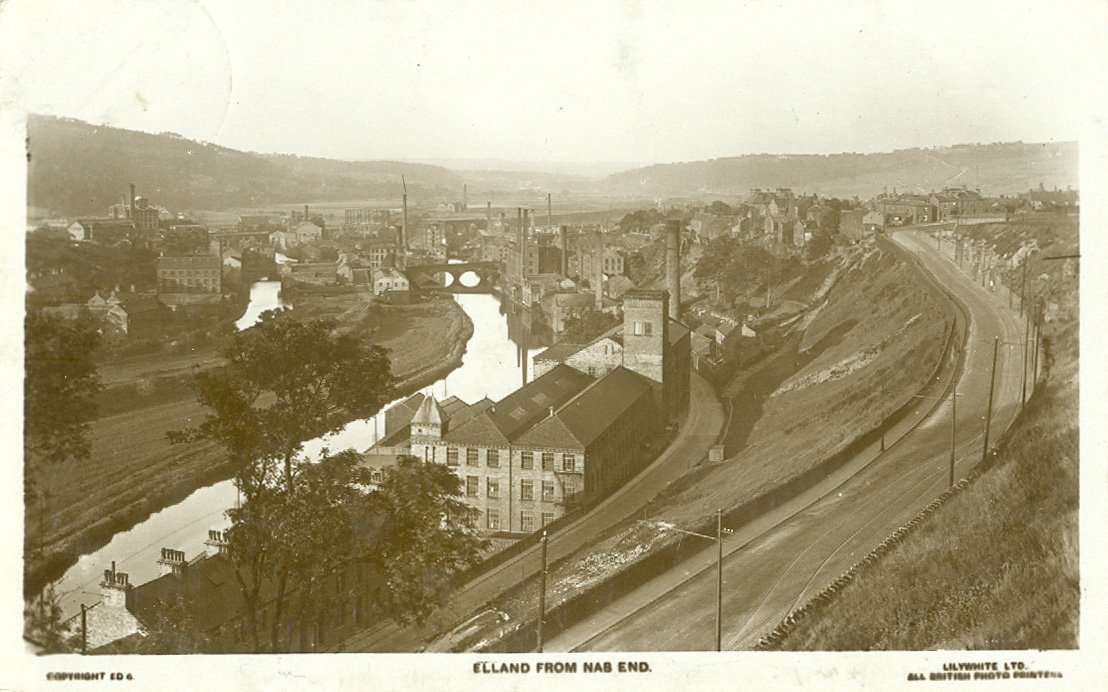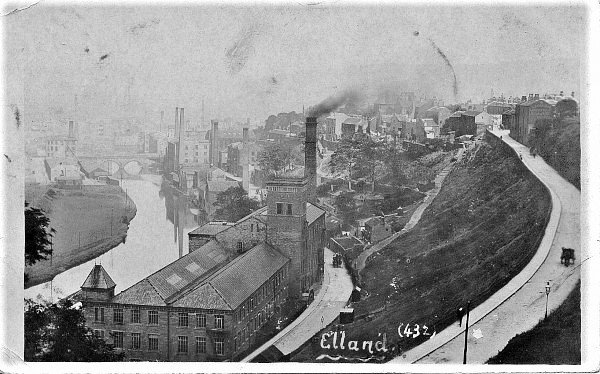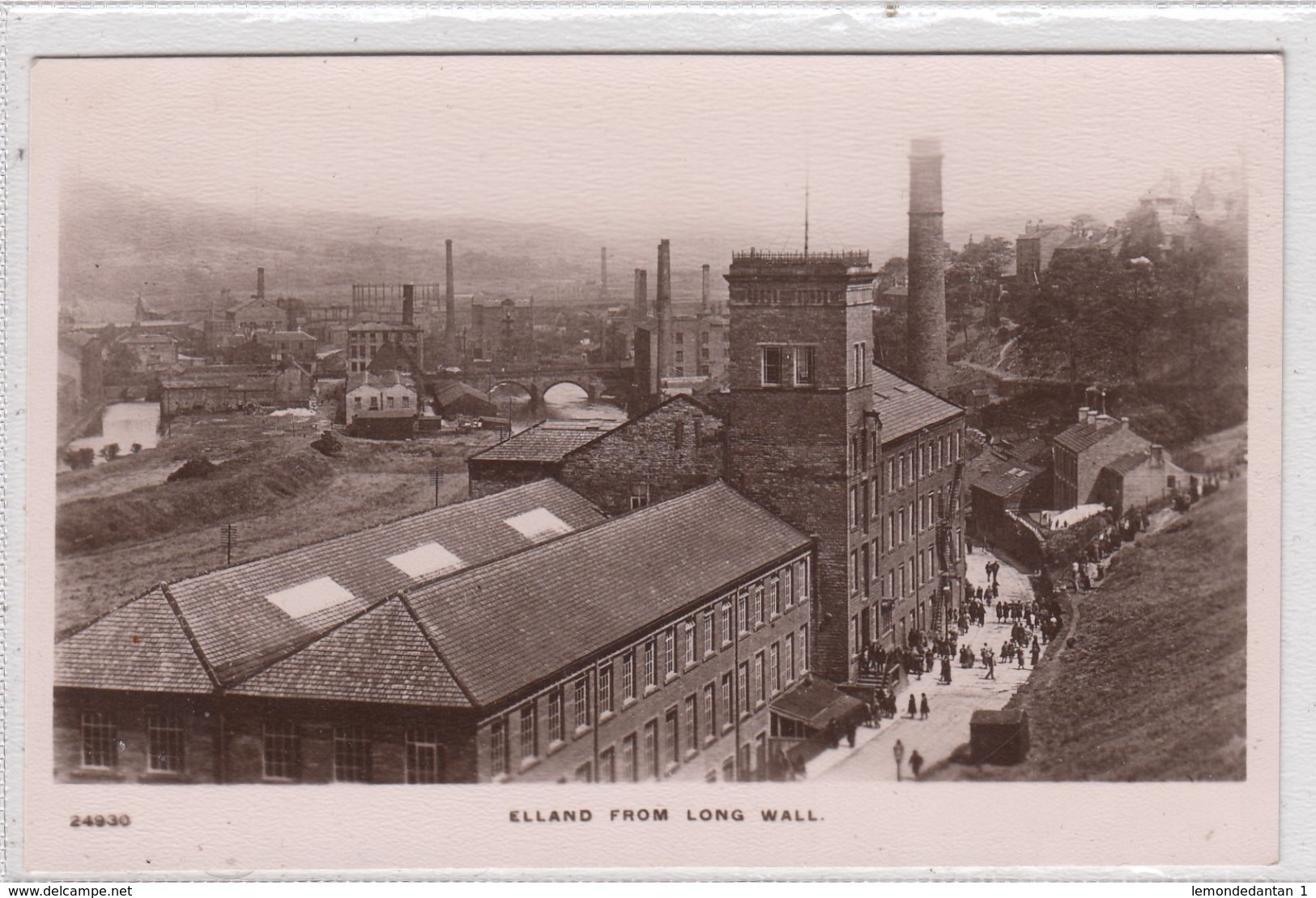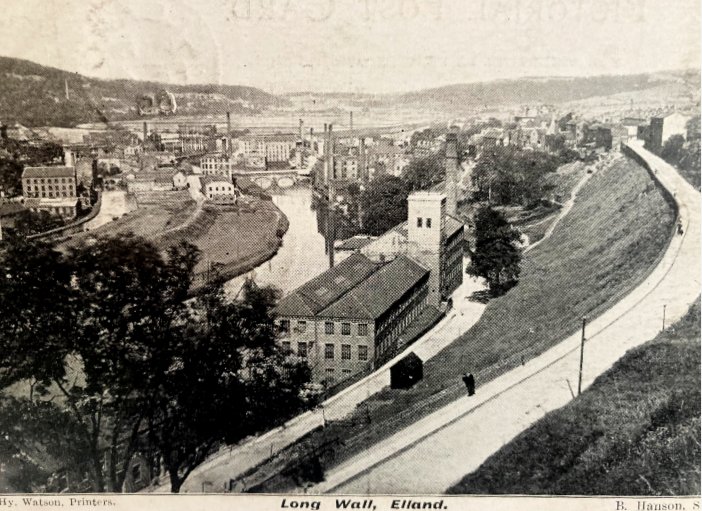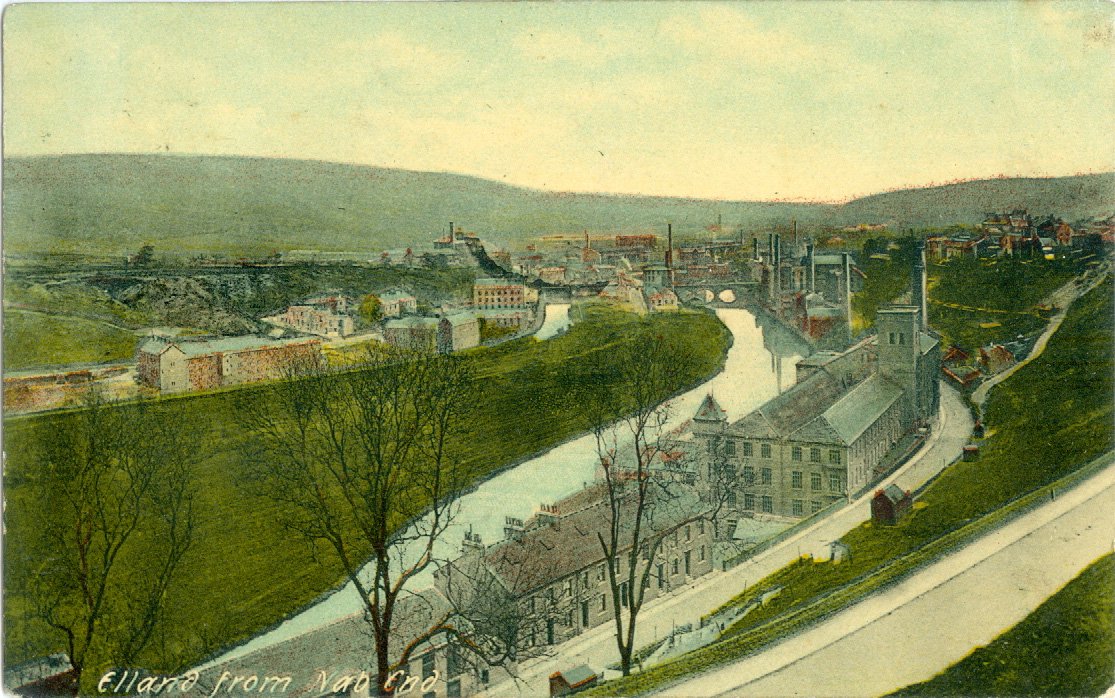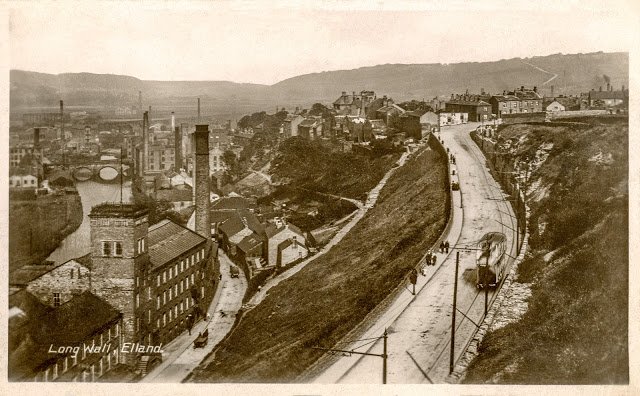 The bottom road approaching Elland Bridge from the West Vale direction, the top road approaching the top of Westgate.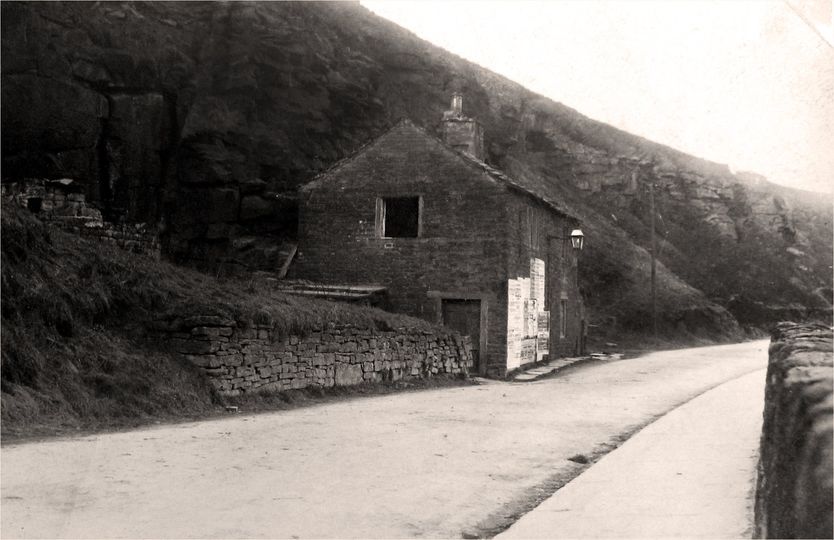 SHeppener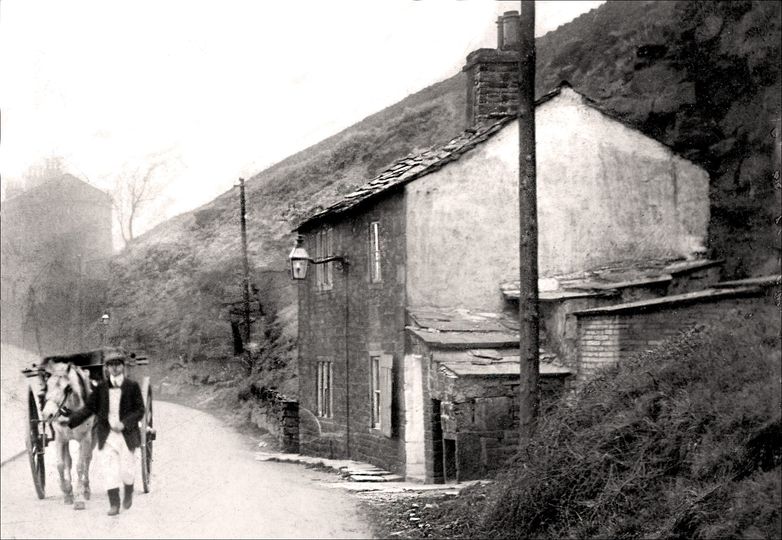 SHeppener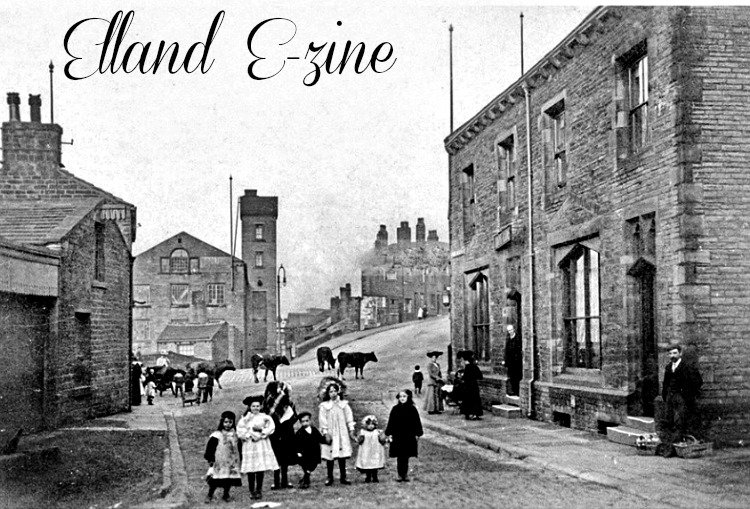 Elland Bridge to the left (where the cows have come from).
Elland Bridge taken from the 'The Royal' or 'The Bridge' side.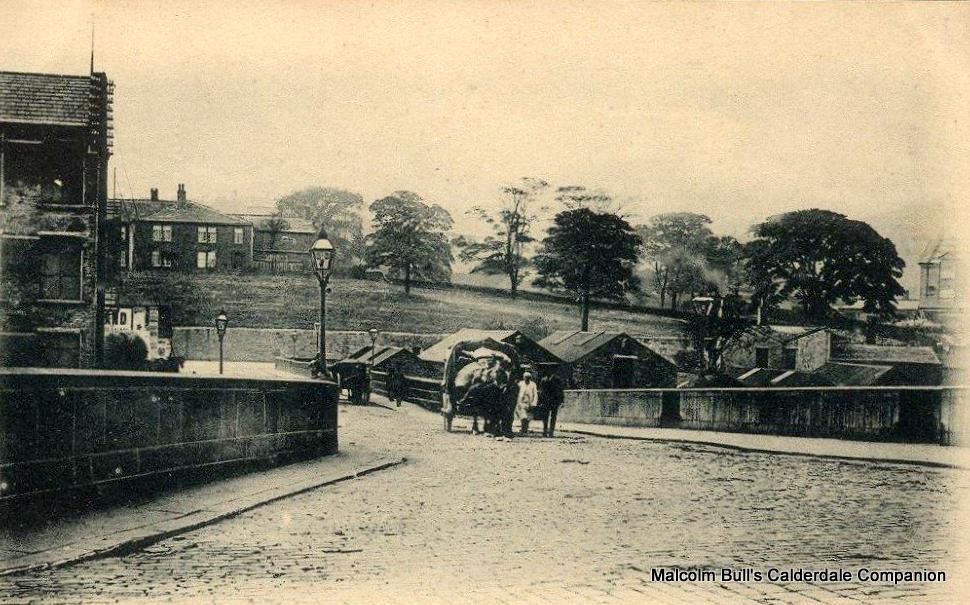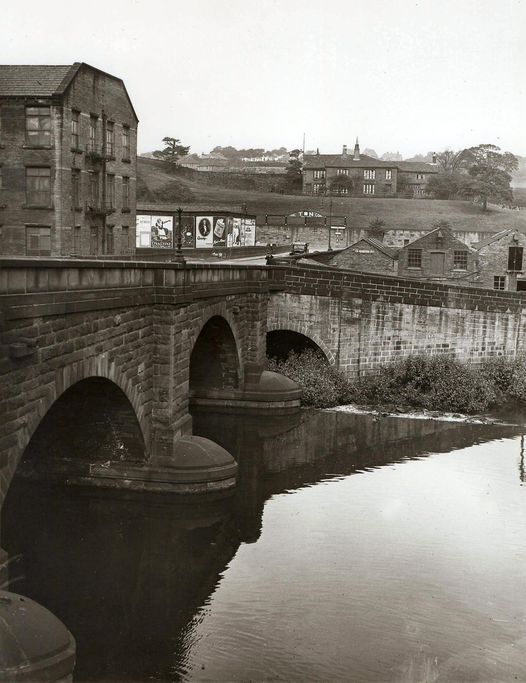 Graham Jagger
On the left was Lilies Dye Works, demolished in the 1930s. Elland Hall was demolished in the 1970s.
On the right was Elland Toll House, demolished in the early 1900s when it became unoccupied and is now a small park.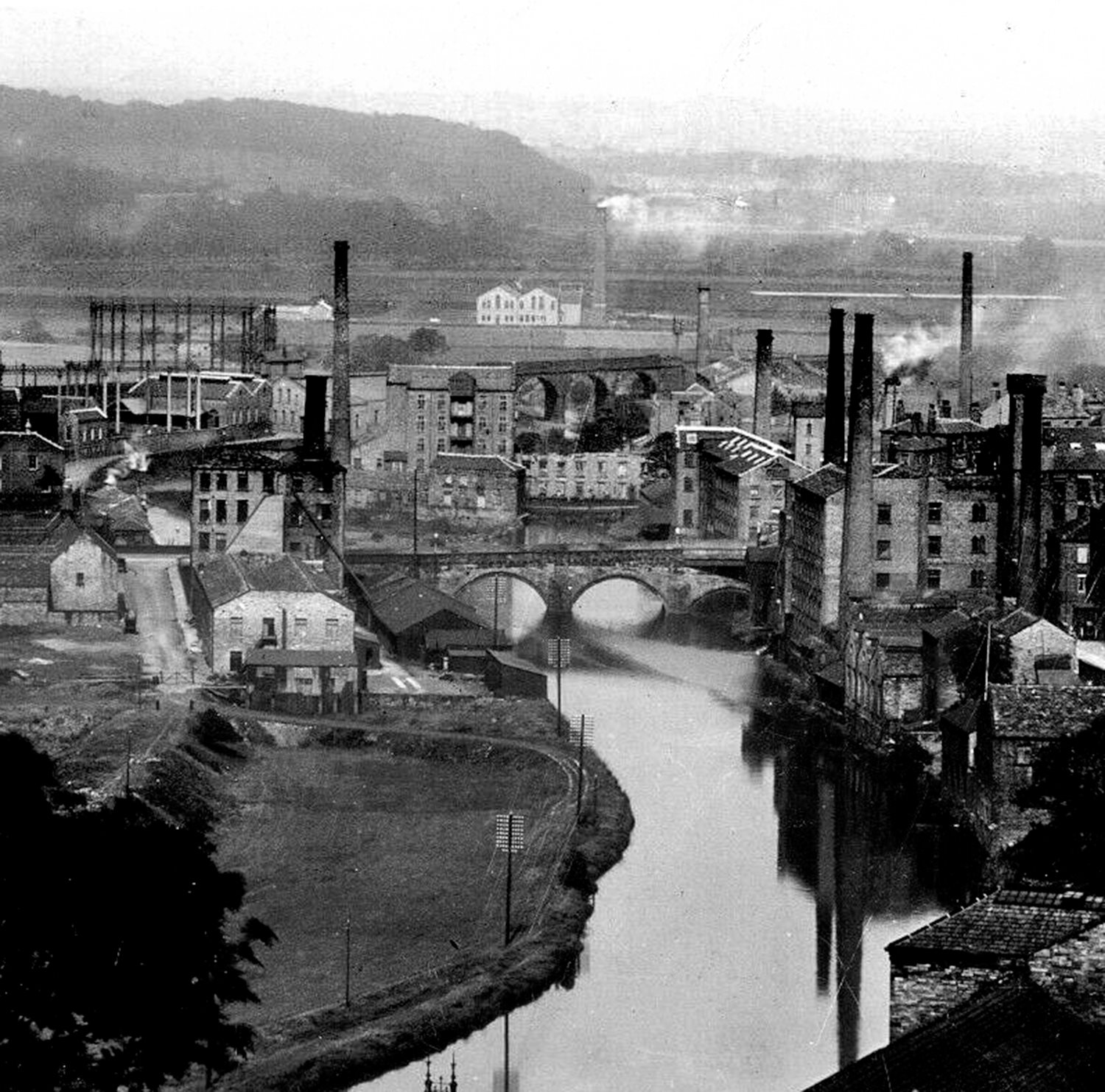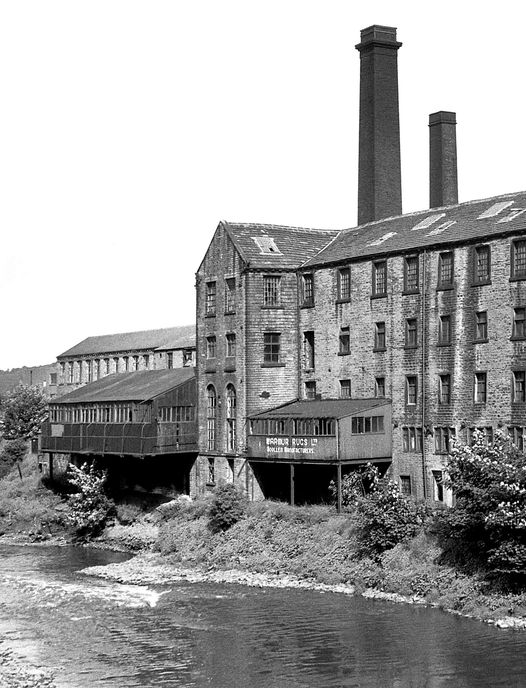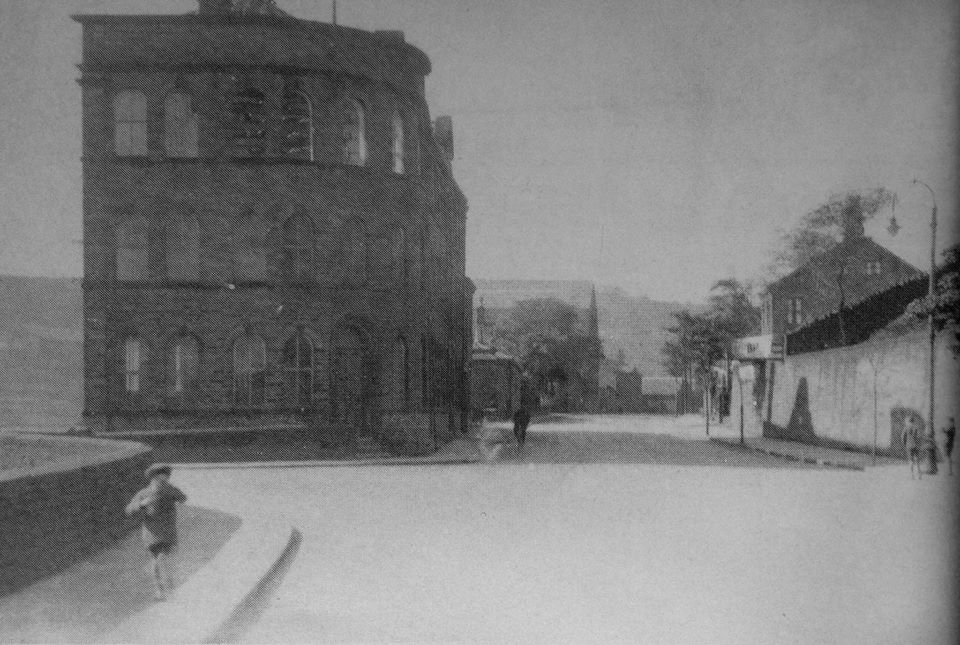 Elland New Hall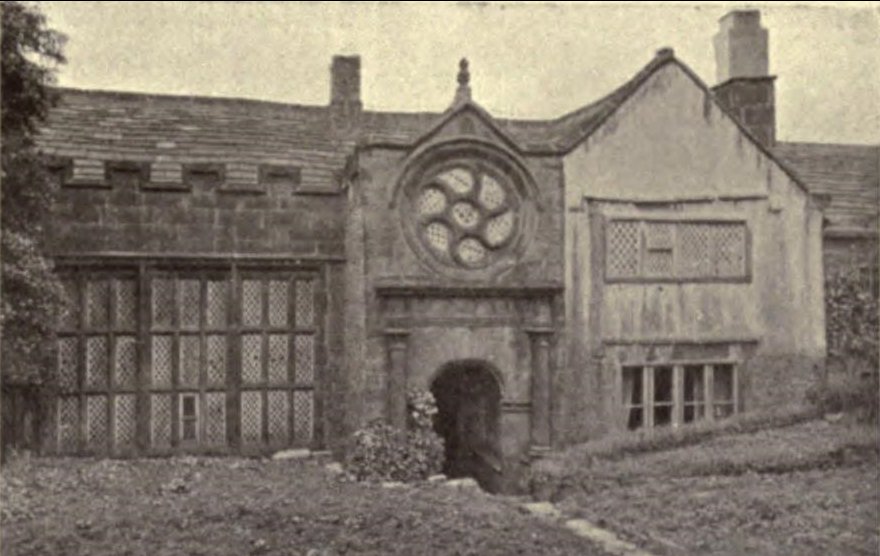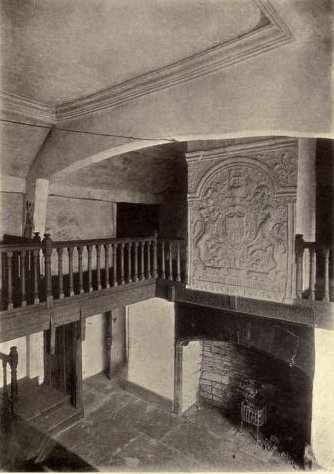 ---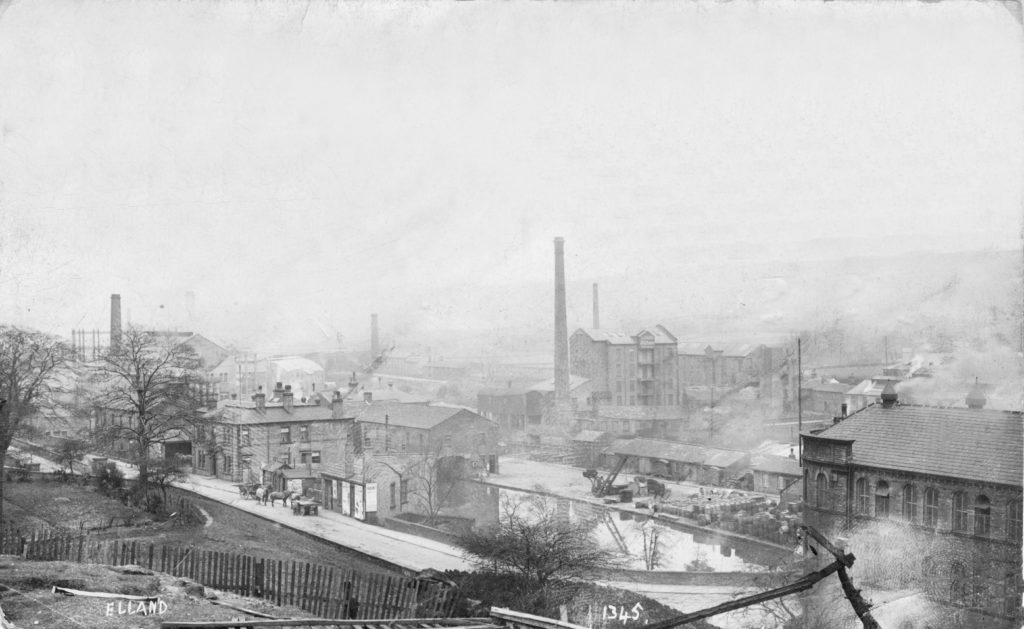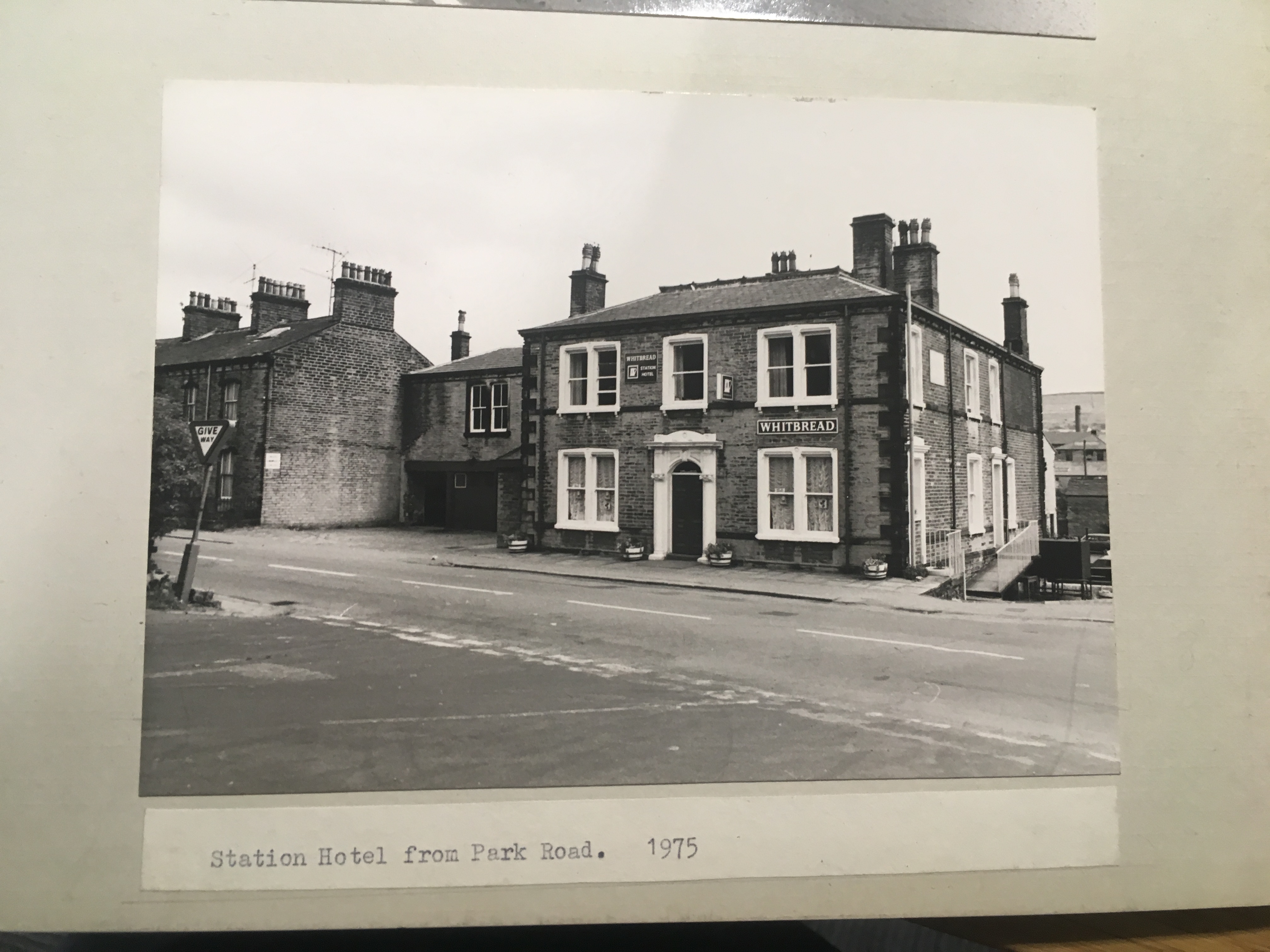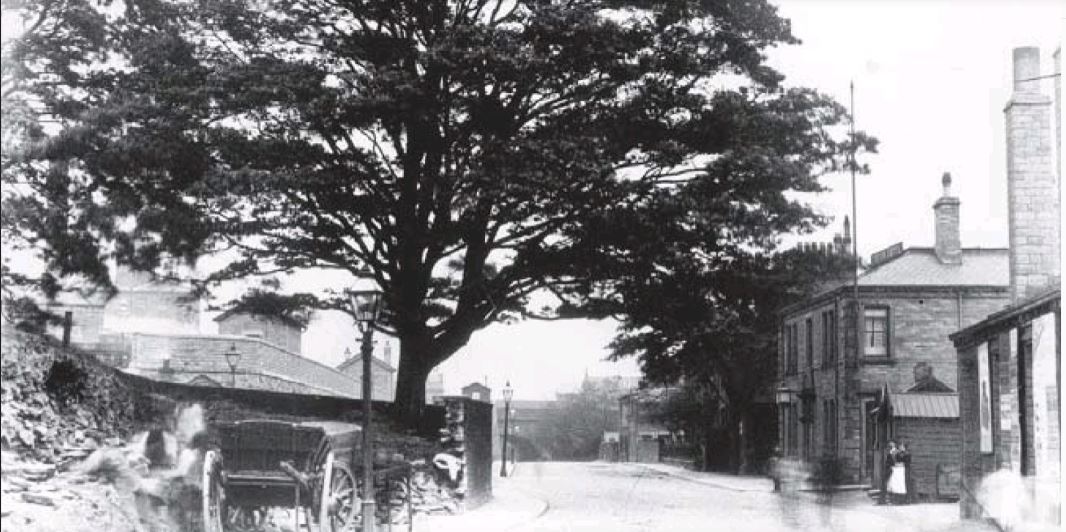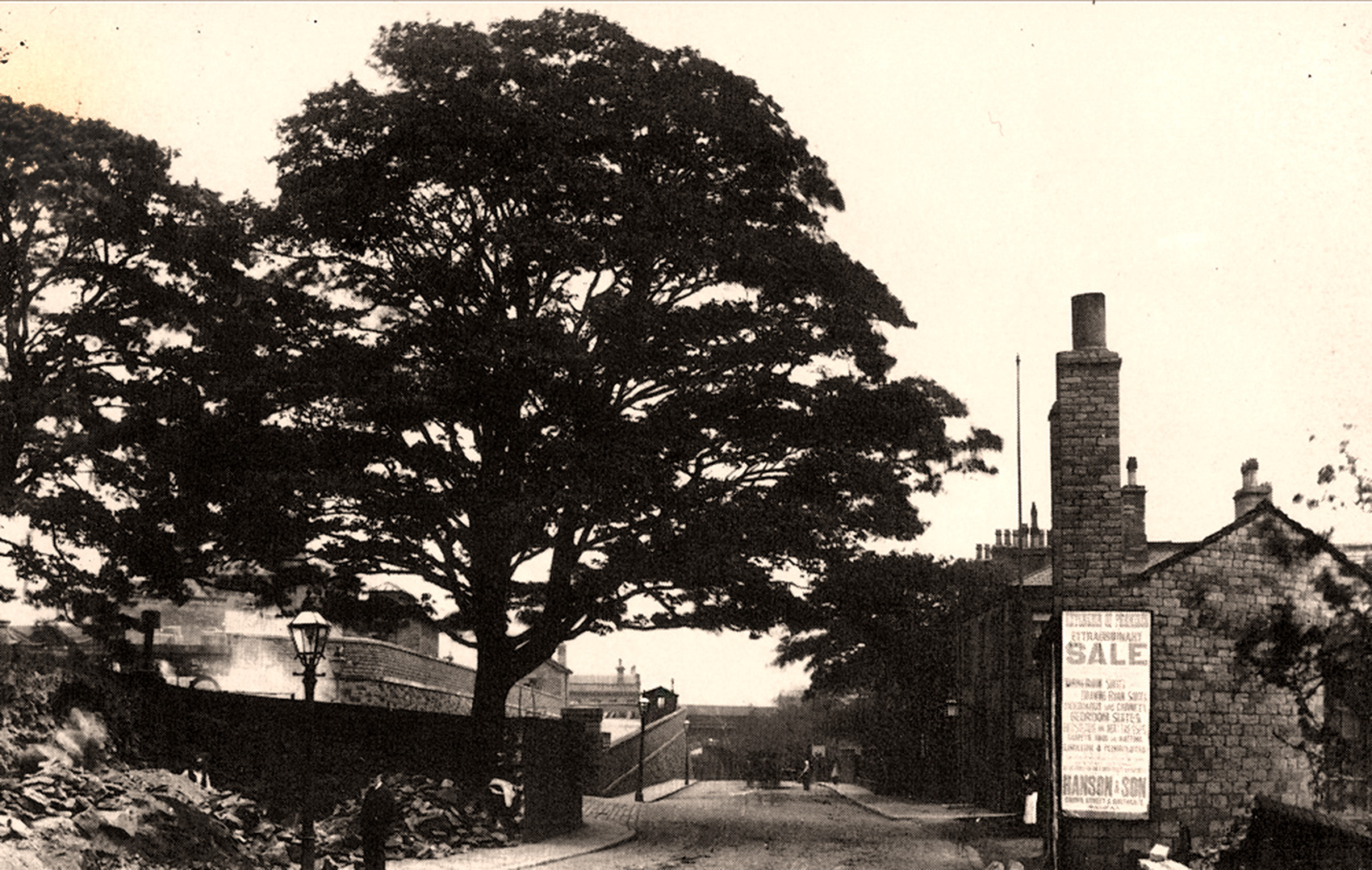 View from Exley
The Barge and Barrel is far right. Elland town centre is out of sight, top left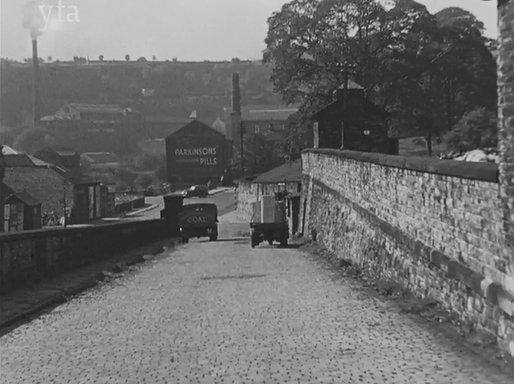 Elland Bridge left. Straight ahead towards Salterhebble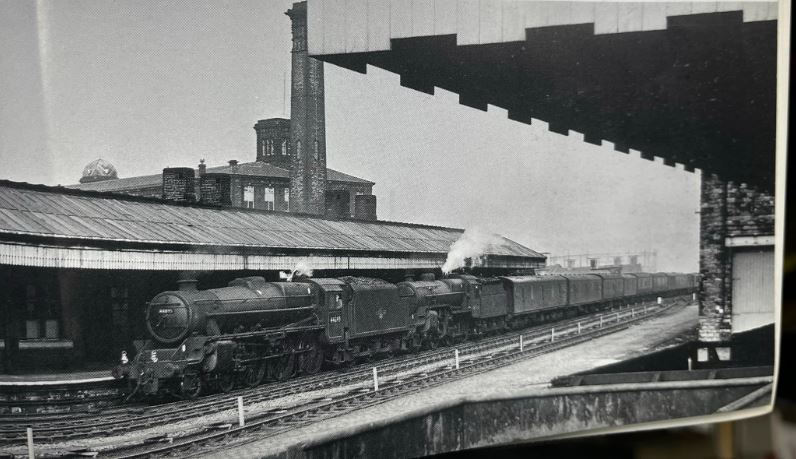 SHeppener
SHeppener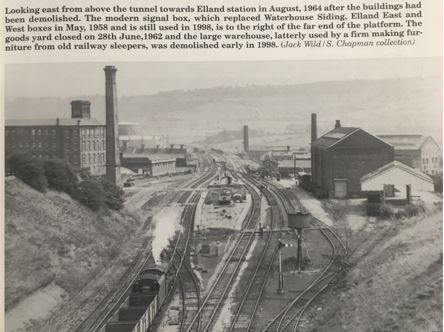 SHeppener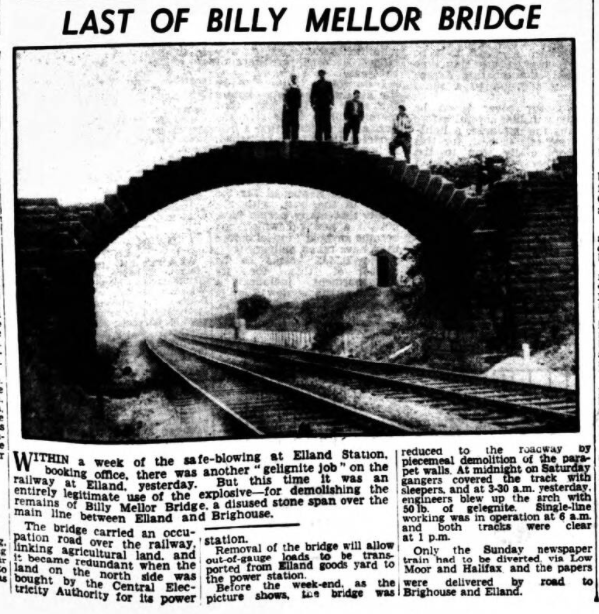 SHeppener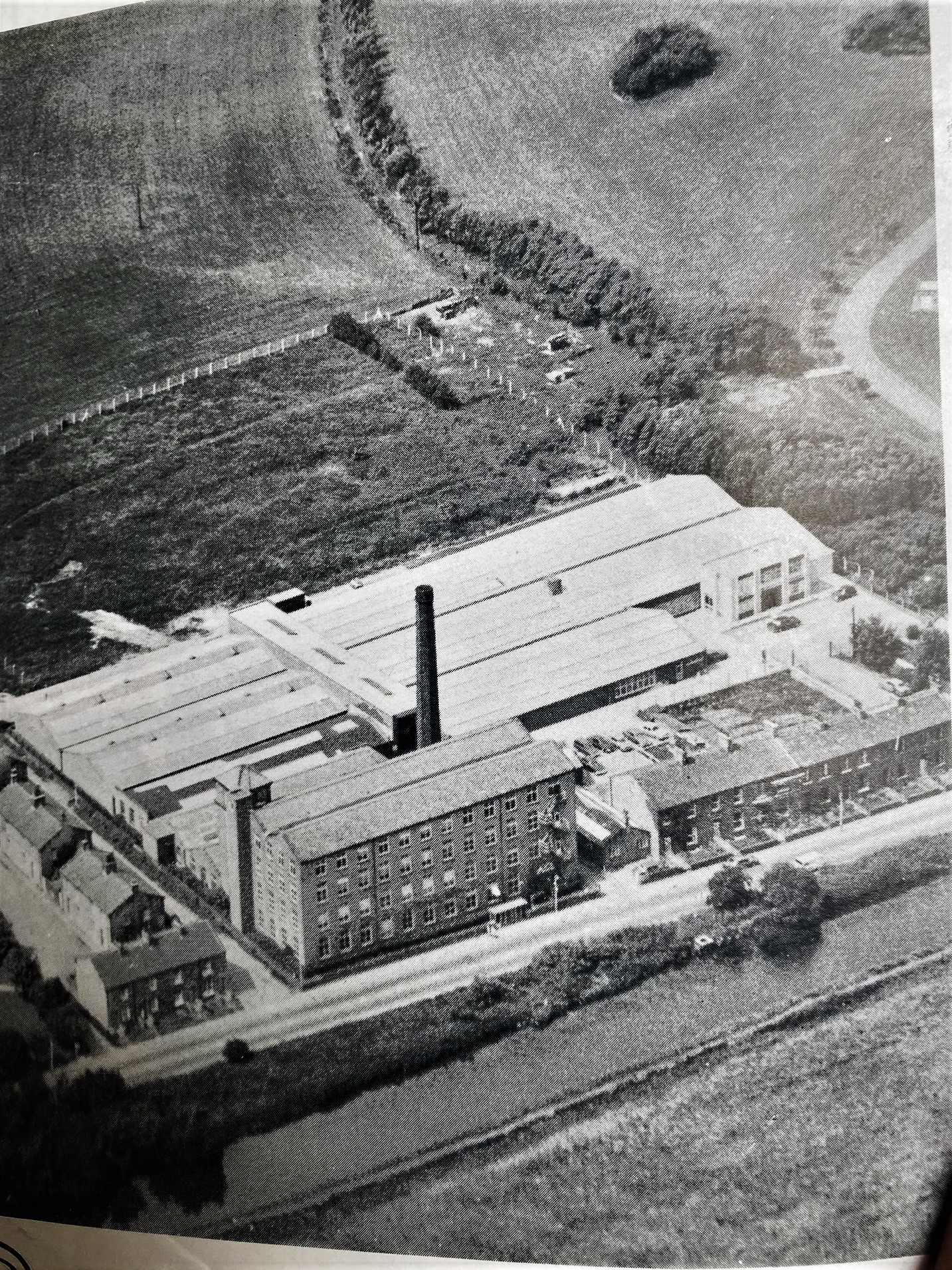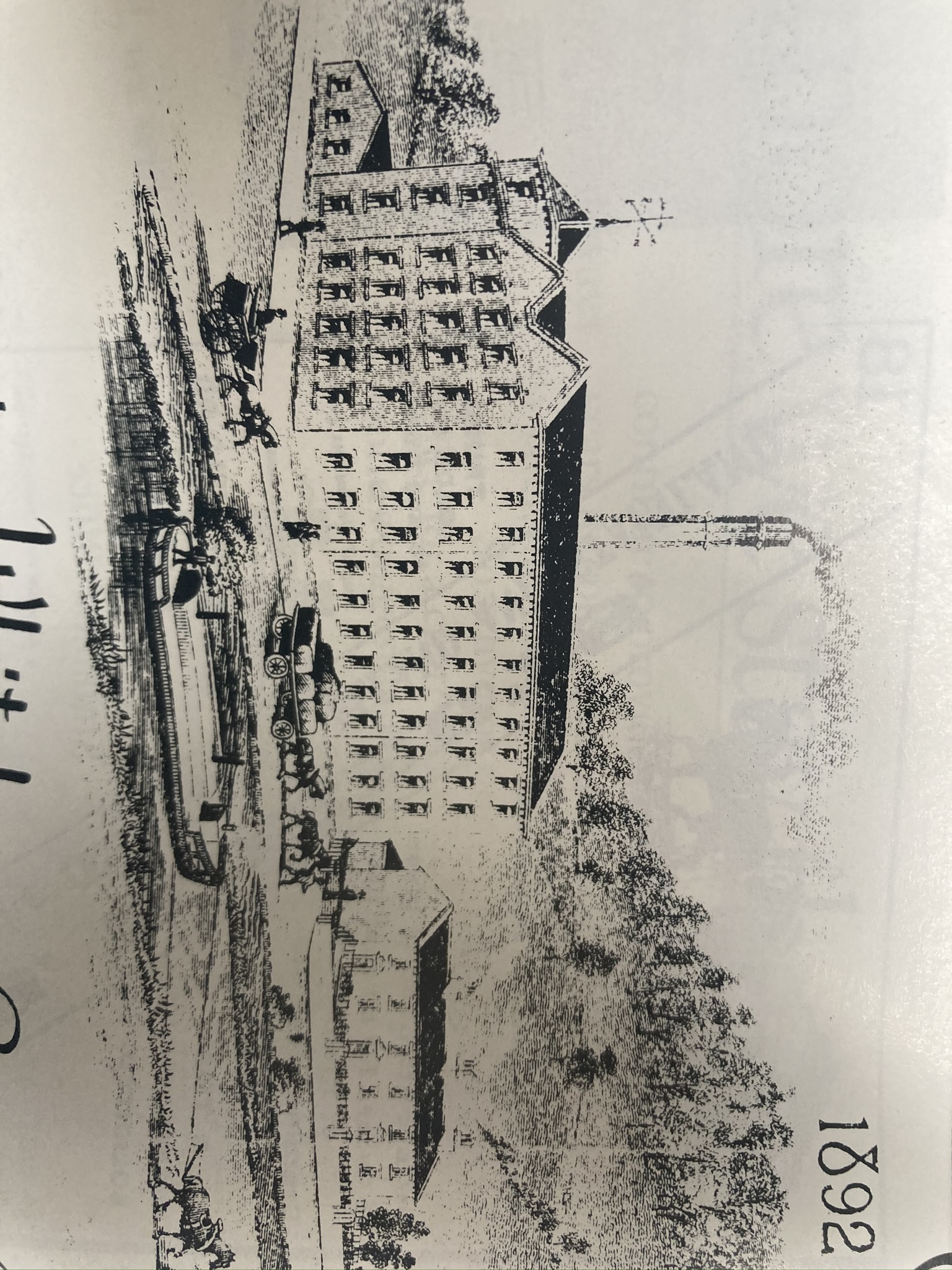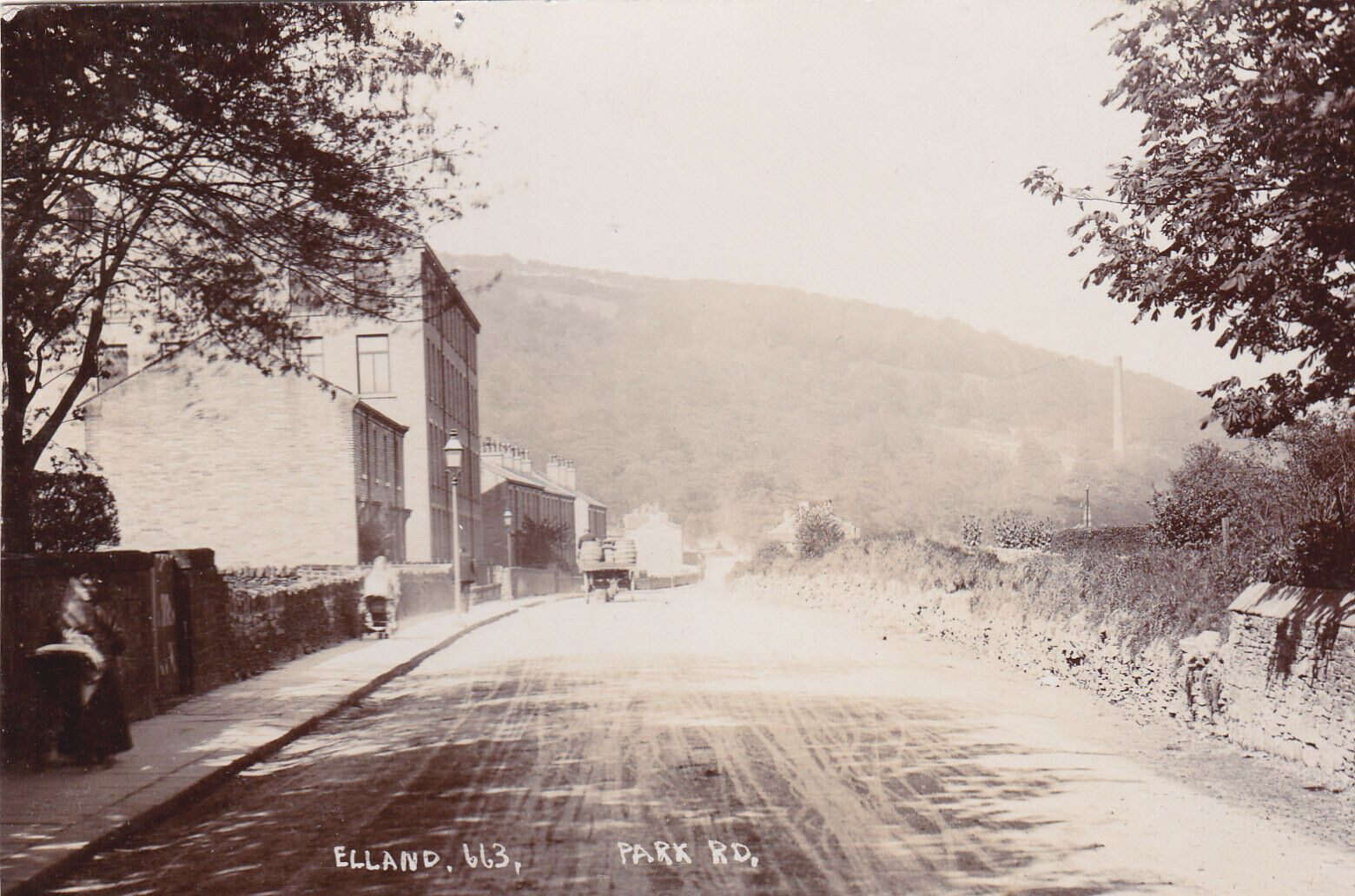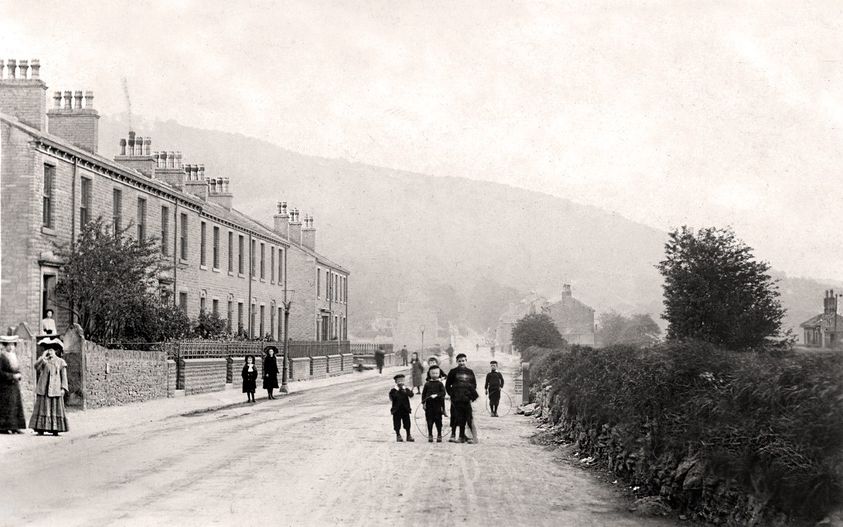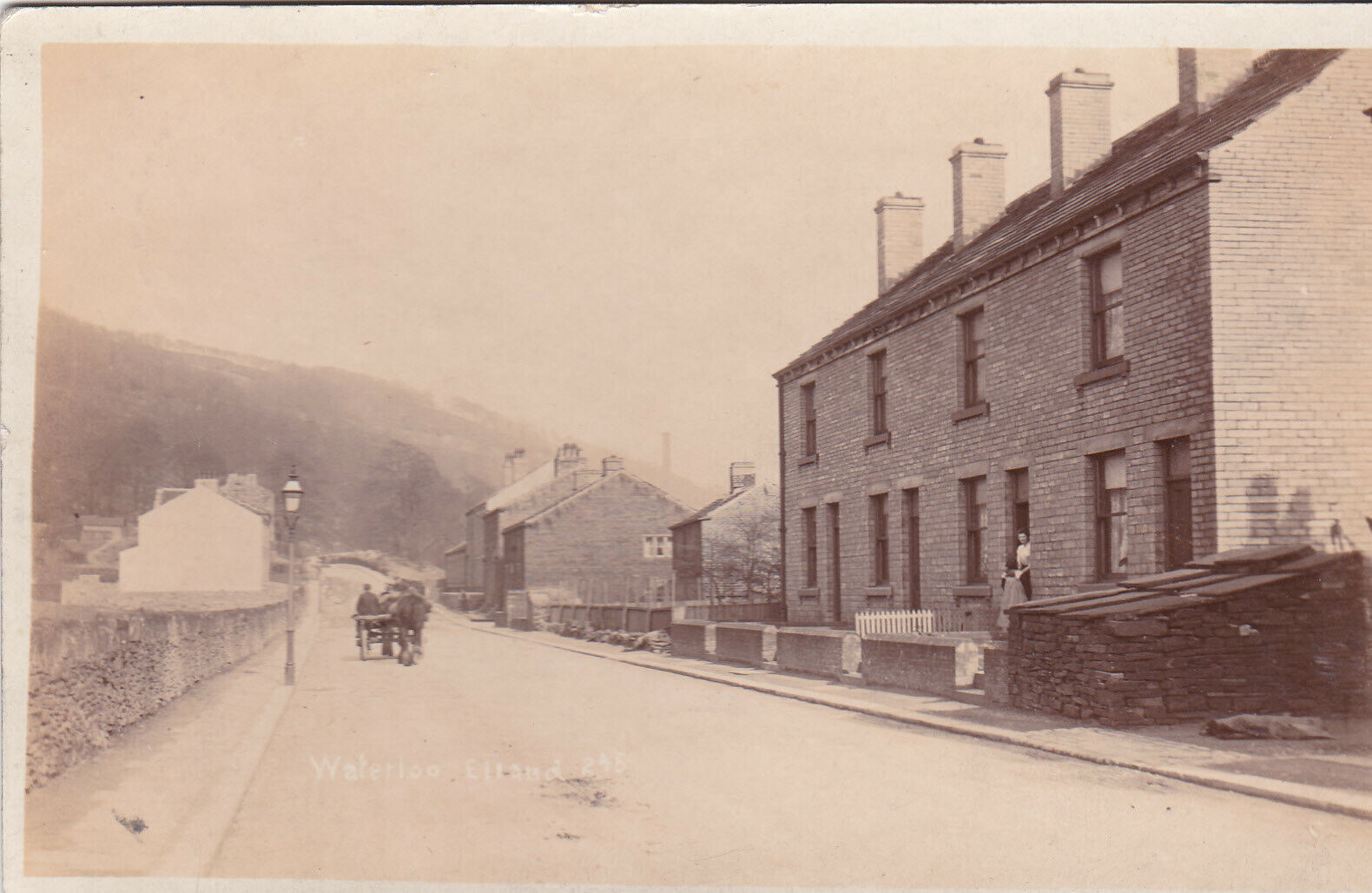 SHeppener
---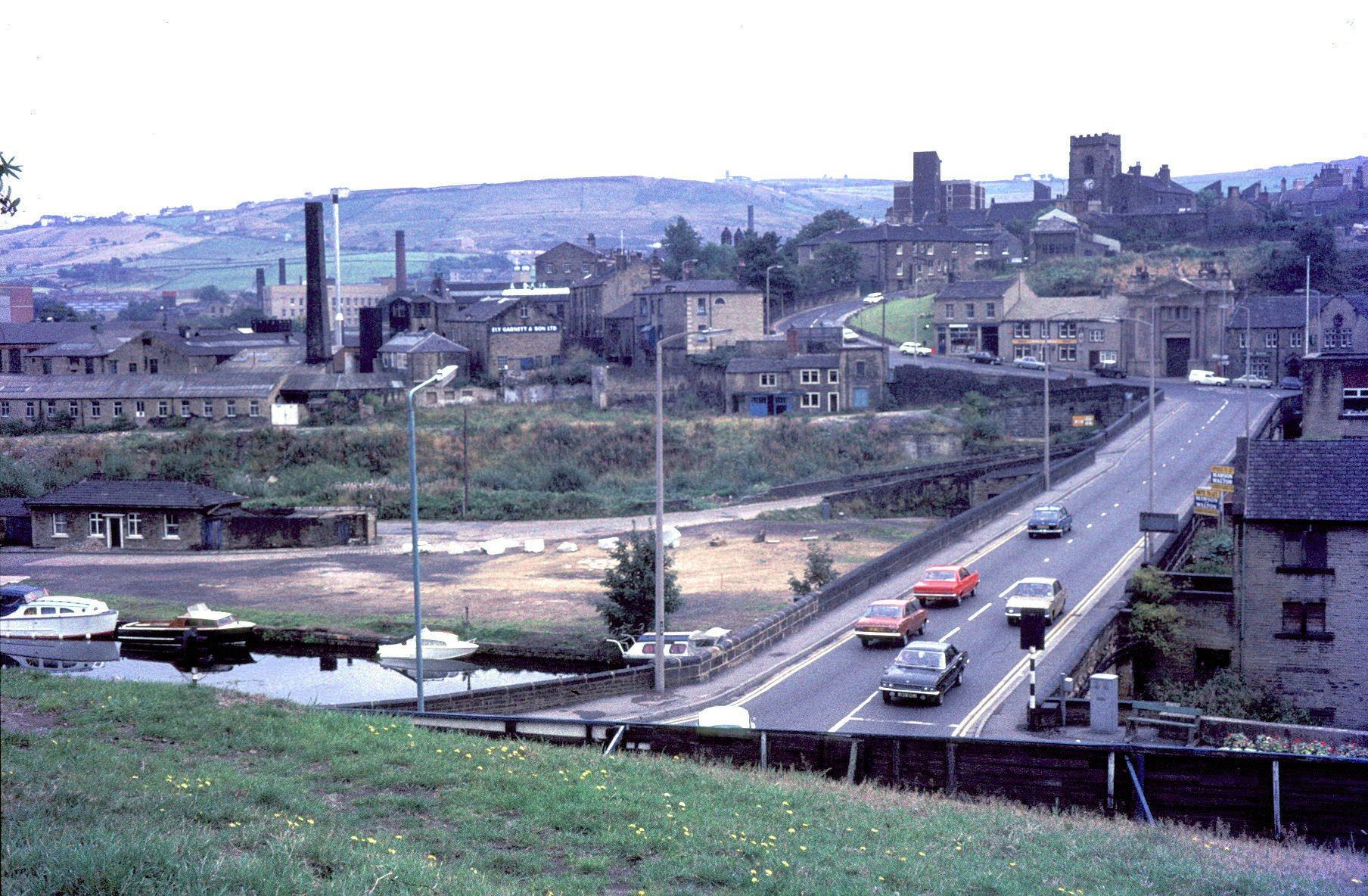 Returning across Elland Bridge again

SHeppener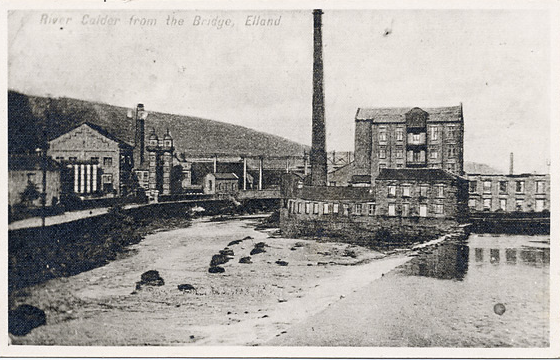 SHeppener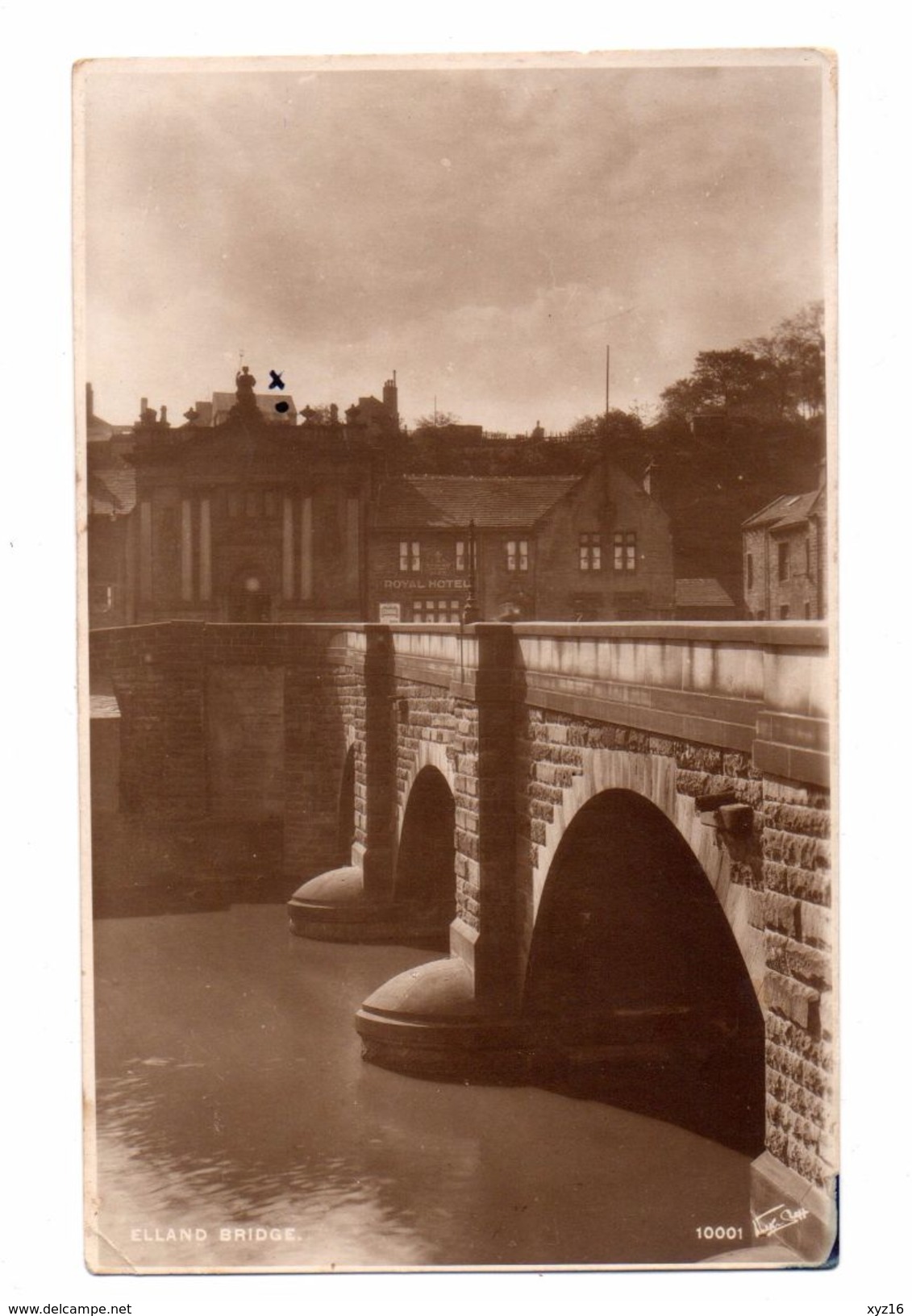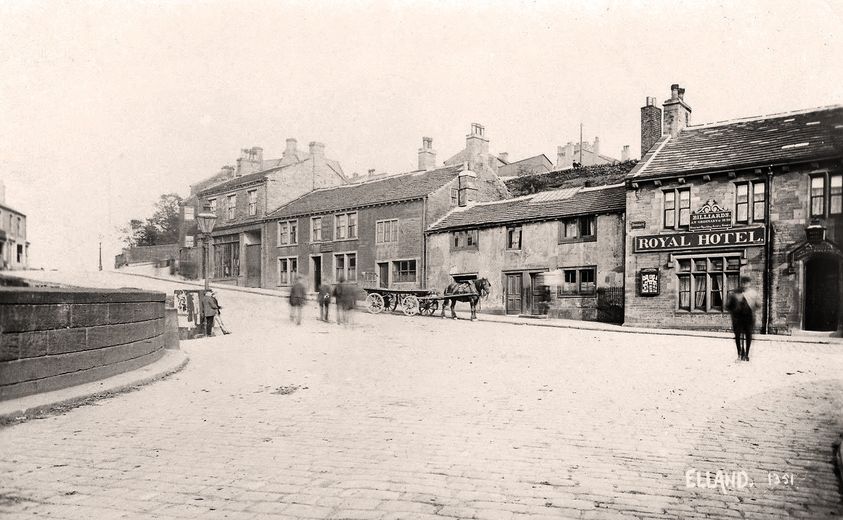 SHeppener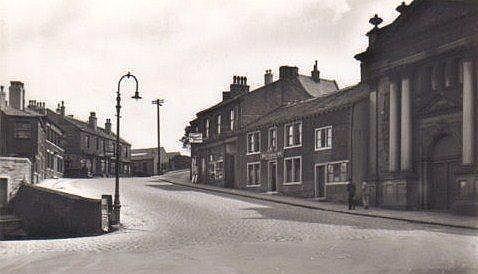 This will be the start of the "Elland - Huddersfield Road and Ainleys" page which would be to continue along this main road, OR you can tour to the right of the distant telegraph pole and up past "Elland - Westgate and to Hullen Edge".
---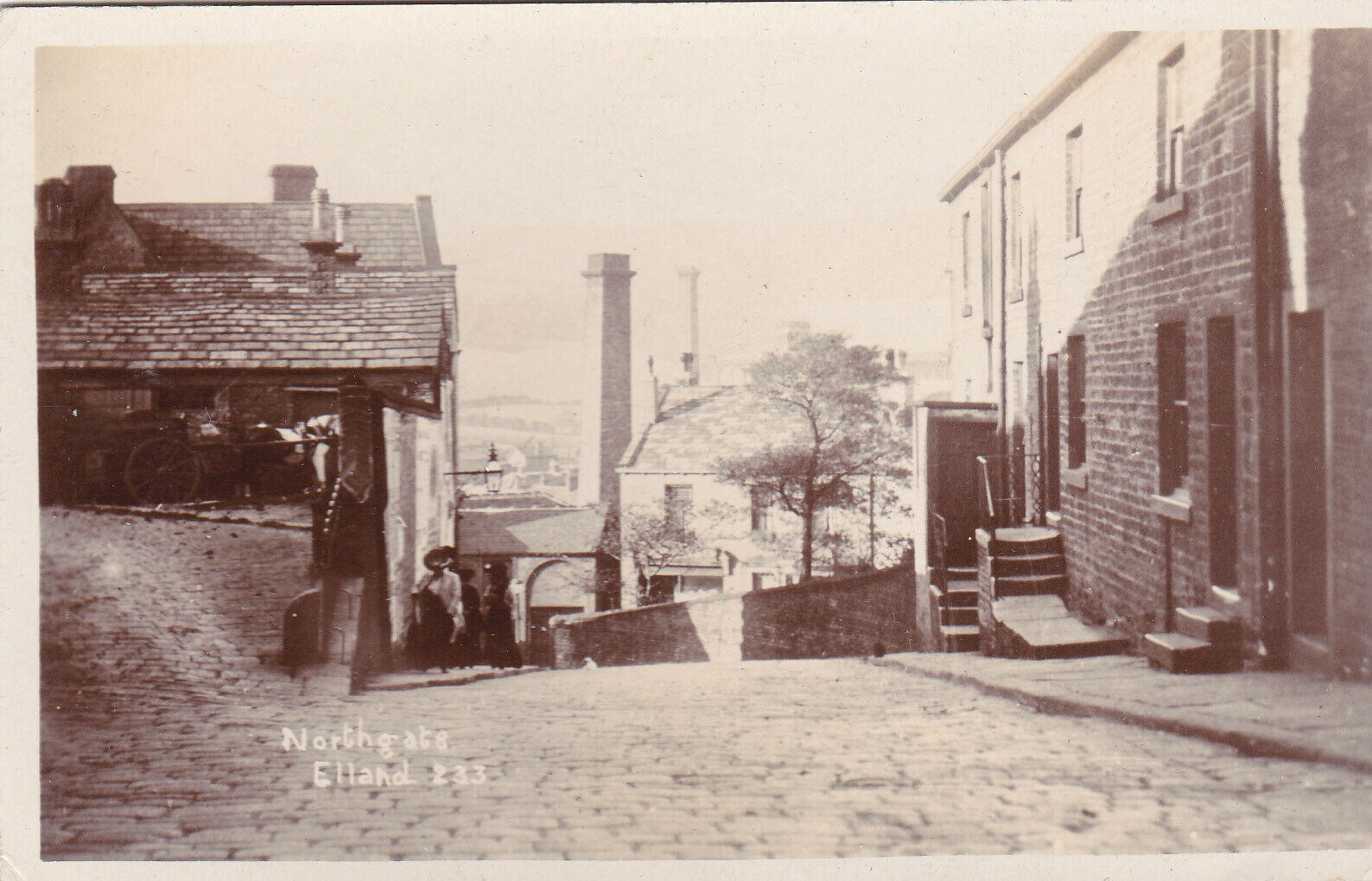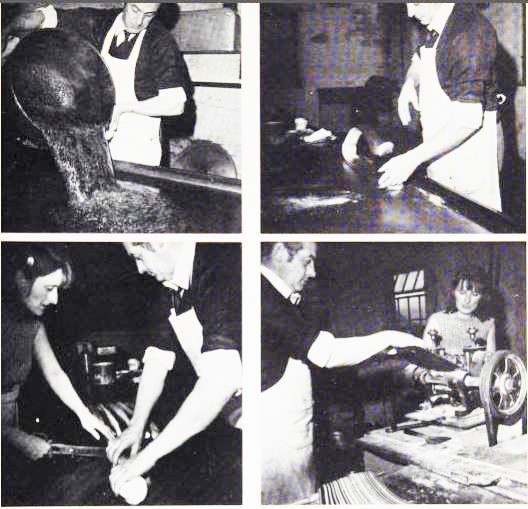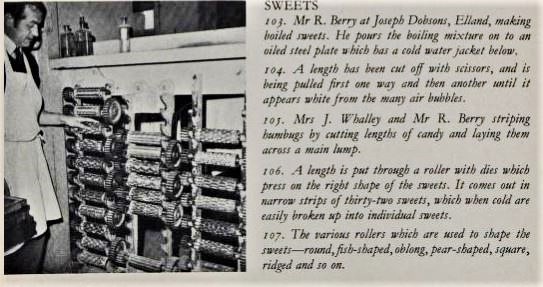 Watch Sweet Life online - BFI Player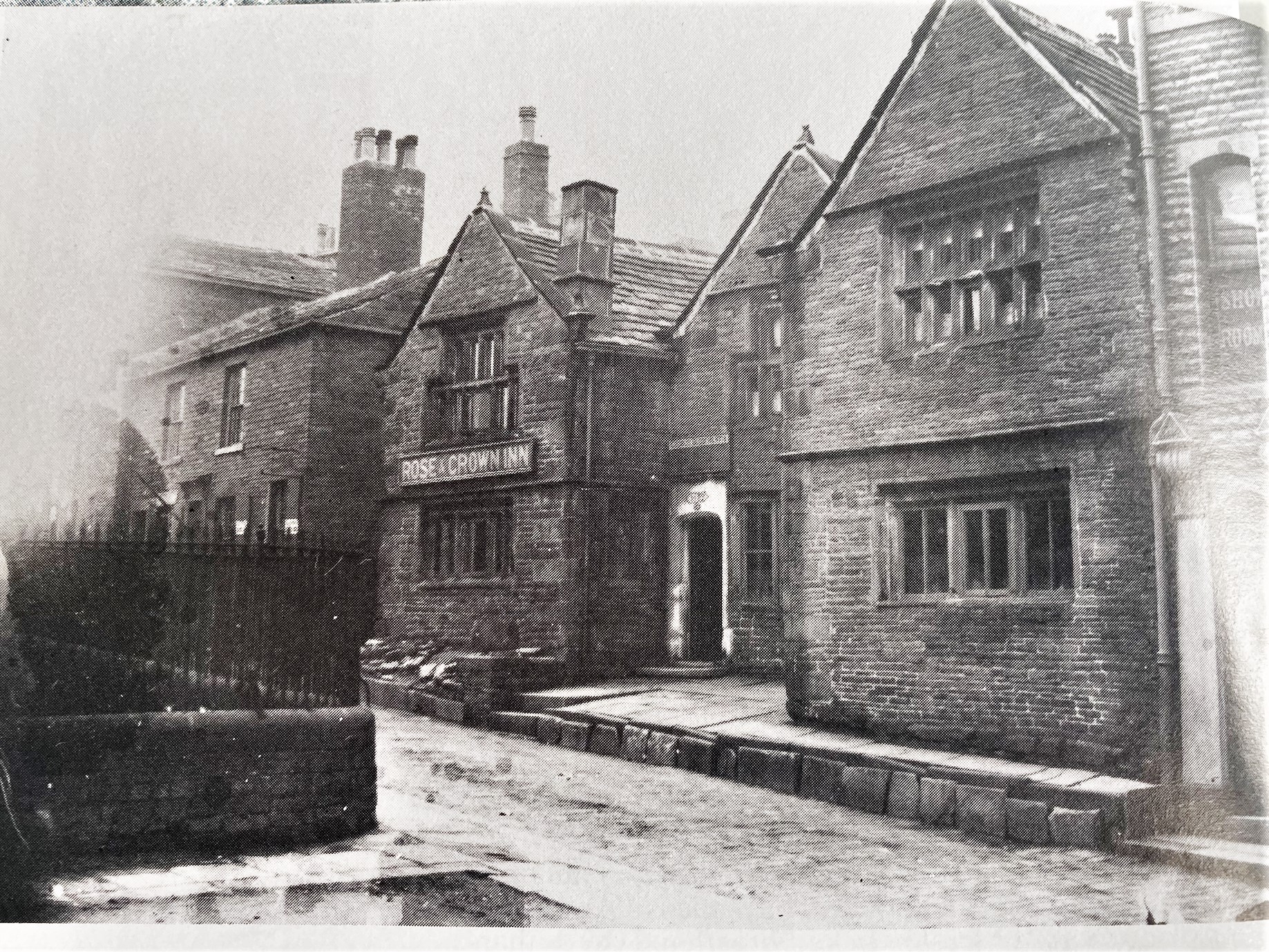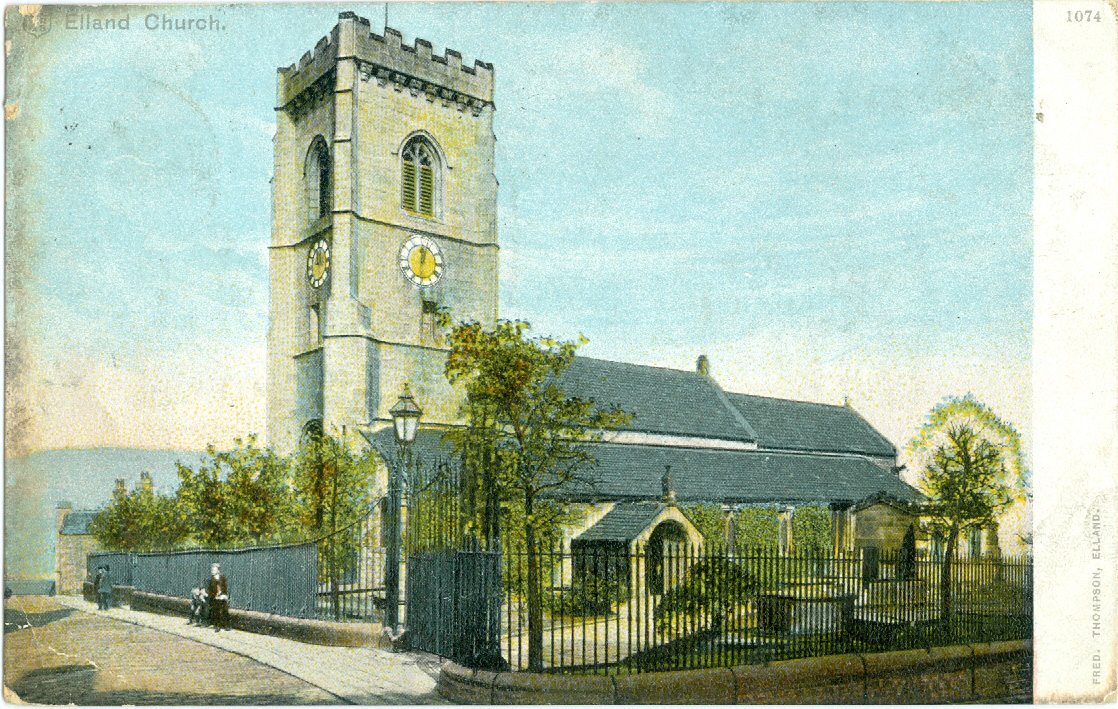 ---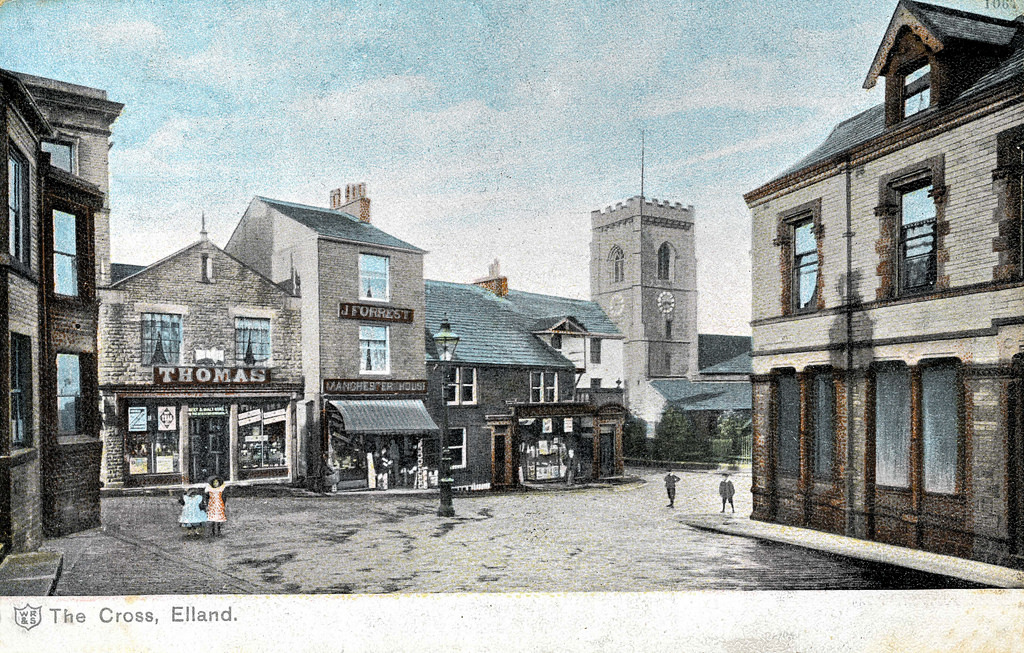 We are now at The Cross, Elland
---
---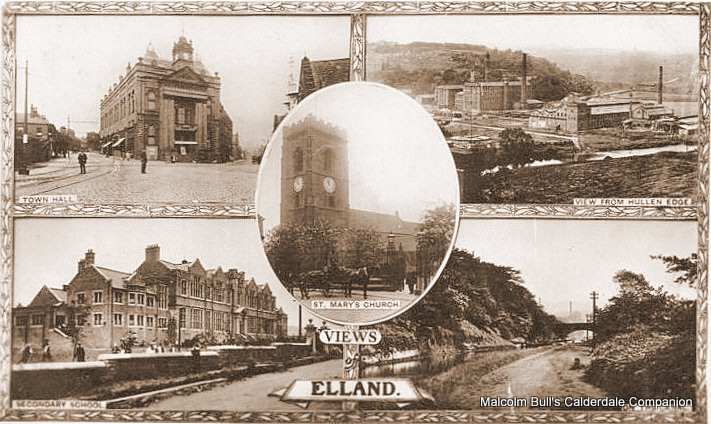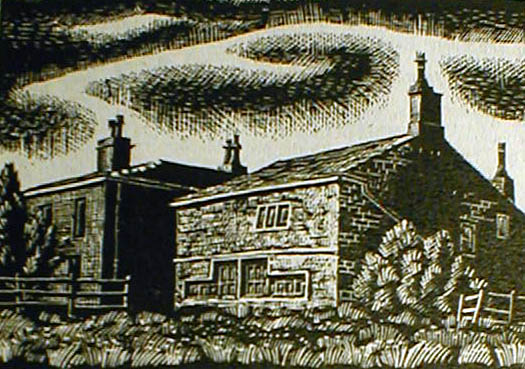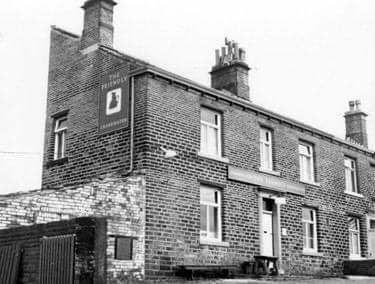 Where in Elland was this pub? - The Friendly
---
Elland Historic Society webpage
---
---
Have you got something to add to this Topic?
Do you have anything to add to this page?
---
Continue with our next tour of Historic Southowram
or
Return to Home Page

---
If you have enjoyed your visit to this website, please spread the word by clicking the 'like' and 'share' buttons below. Thank you