Southowram E-zine
Welcome to Southowrams' very own village magazine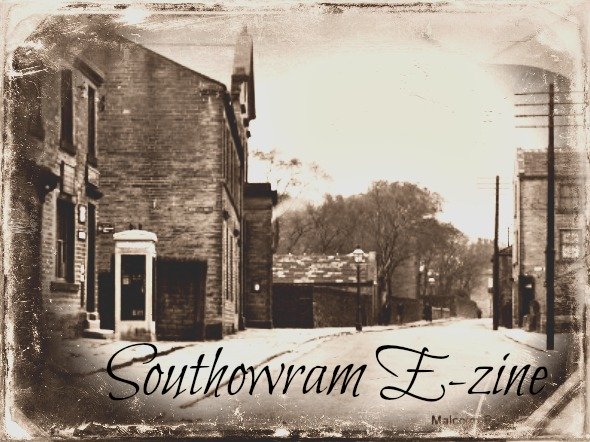 Issue Number  1  2  3  4  5  6  7  8  9  10  11

This e-zine is intended to be a collection of articles old and new. You are all encouraged to contribute your own articles to share with readers. These can be in the form of written pieces, photographs, videos and anything else that websites allow.
You can send your contributions to our facebook page
or e-mail to info@halifaxpeople.com
We are always looking for your old photographs, videos and stories of historical Southowram but we also want to include what there is to offer in todays village and surrounding areas. 
Business adverts are welcome (for a small fee) and the more imaginative - the better e.g. video adverts.

Our Southowram homepage is available as a one-stop page for when you need details for all local clubs, pubs and facility details including a business directory all for quick access so please check this page and let us know of any updates when they are needed.
So, I hope you use these pages for their purpose and also join in by means of contribution or just enjoying everything we have to offer.
To start our new e-zine, I would like to set you all a challenge.
We are going to need photographs at the head of our first page that shows the best of todays' Southowram. So, your first challenge is to send a snap to our facebook page or email us with your best photo.

Join in and write your own page. It's easy to do. How?
Do you have a great story or memory about Southowram? Share it!
Southowram E-zine    1  2  3  4  5  6  7  8  9  10  11

---
Return to Southowram Village page
If you have enjoyed your visit to this website, please spread the word by clicking the 'like' and 'share' buttons below. Thank you