The-City-Old-Halifax
The-City-Old-Halifax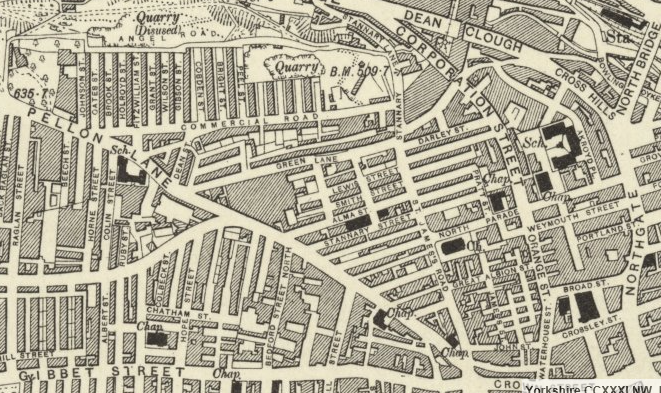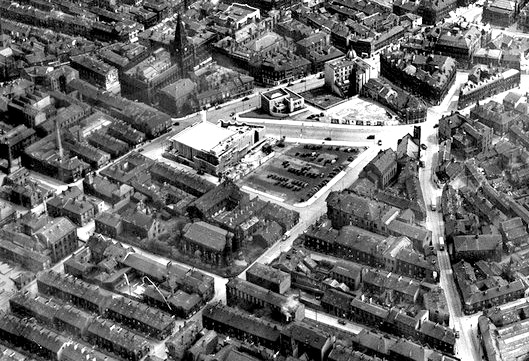 Main road on the right is Pellon Lane (bottom of picture travels up towards town) and some of  'The City' can be seen to the left of it.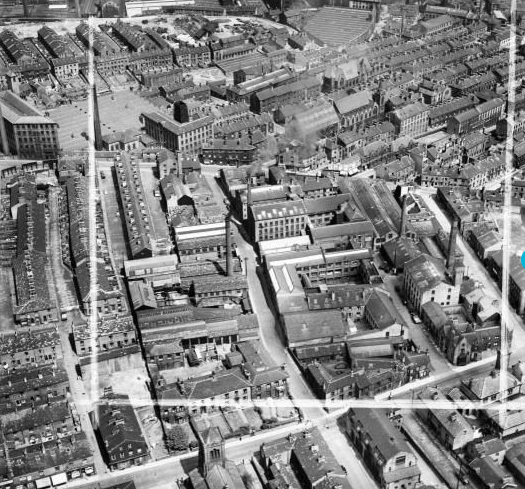 Pellon Lane runs from left to right (town end) 3/4 of the way up the picture.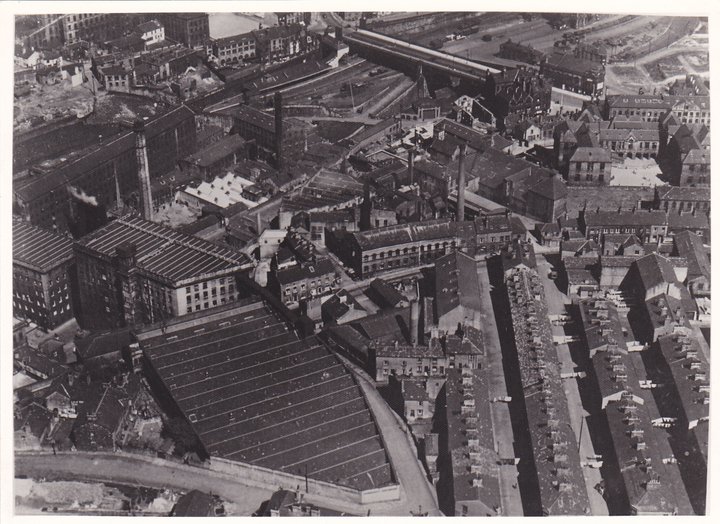 top - North Bridge, centre  - Corporation Street(left to right)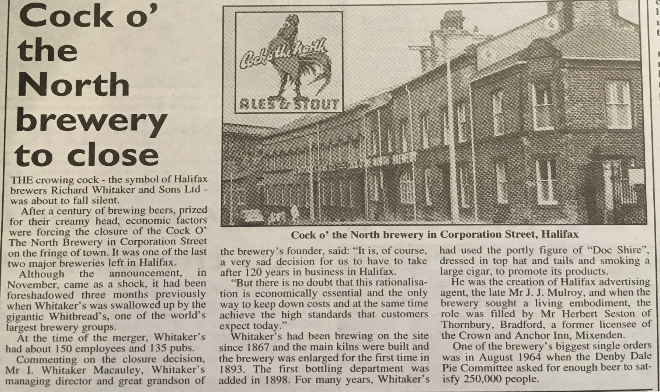 Cock O' The North brewery
Looking up Pellon Lane with the Station Hotel on the left and church on the right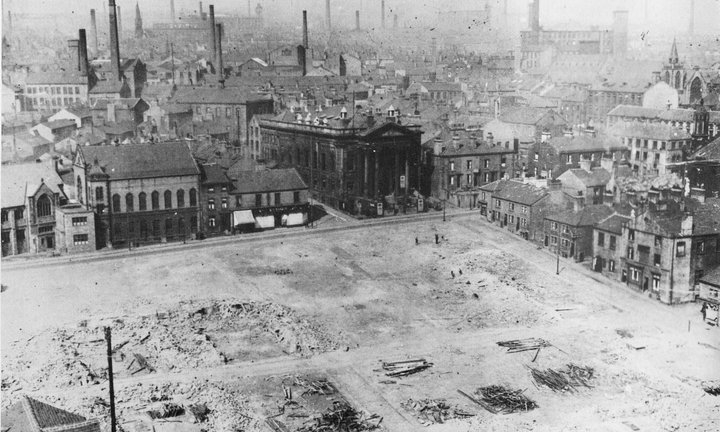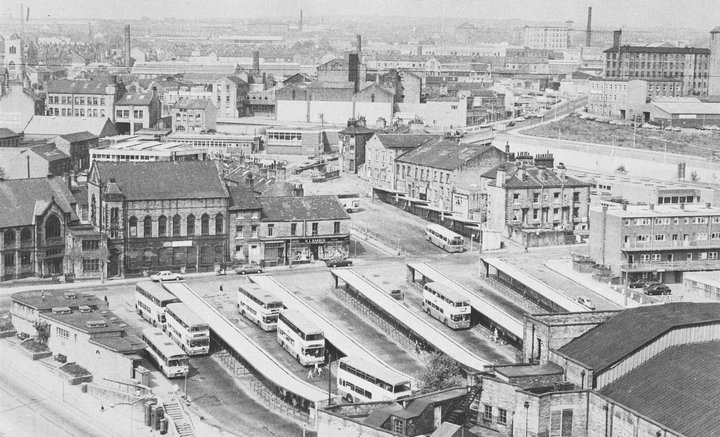 The 4 pictures above show a clear time lapse of the 'Before and After' demolition views of the St. James's Road area. 

---
| | |
| --- | --- |
| The prominent darker building is the Alhambra which was opened in 1840 as The Oddfellows Hall and it was used for public meetings and lectures. It was also home to the Royal Hotel. From 1920 it was the Alhambra cinema with a restaurant and bar. | There was a vaults bar in the 1950's. It was demolished in 1963. |
---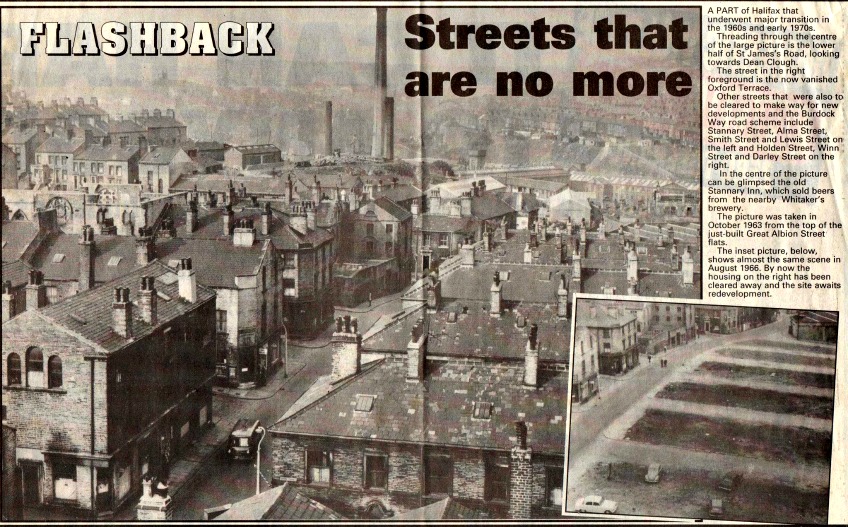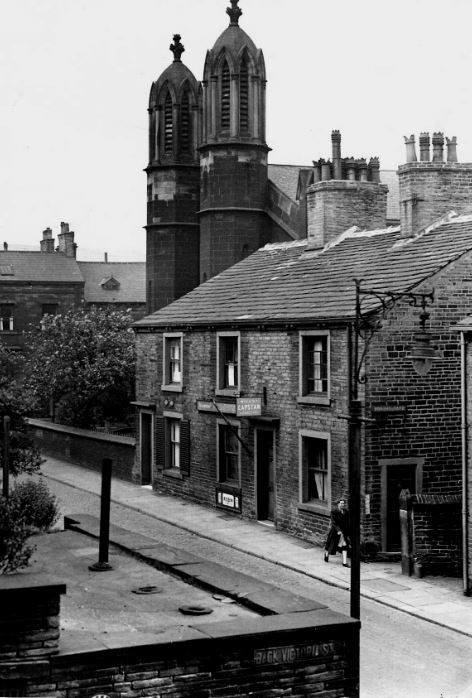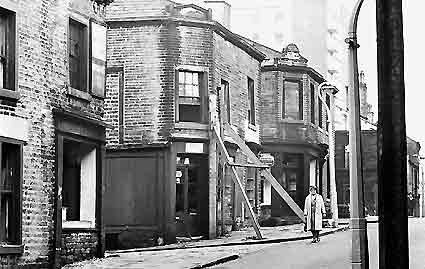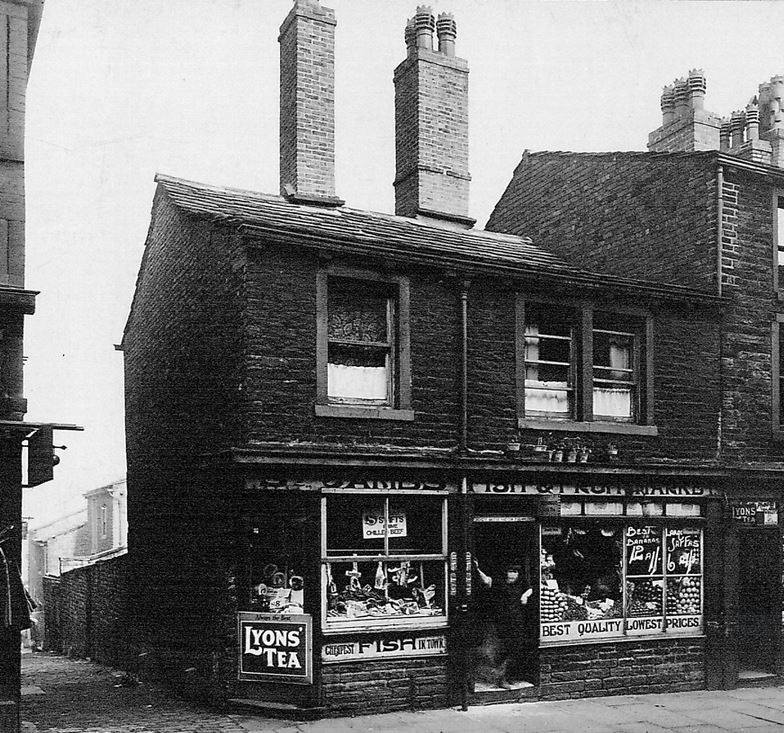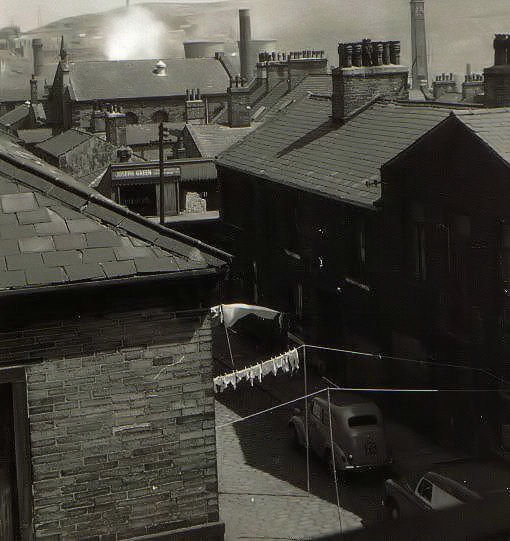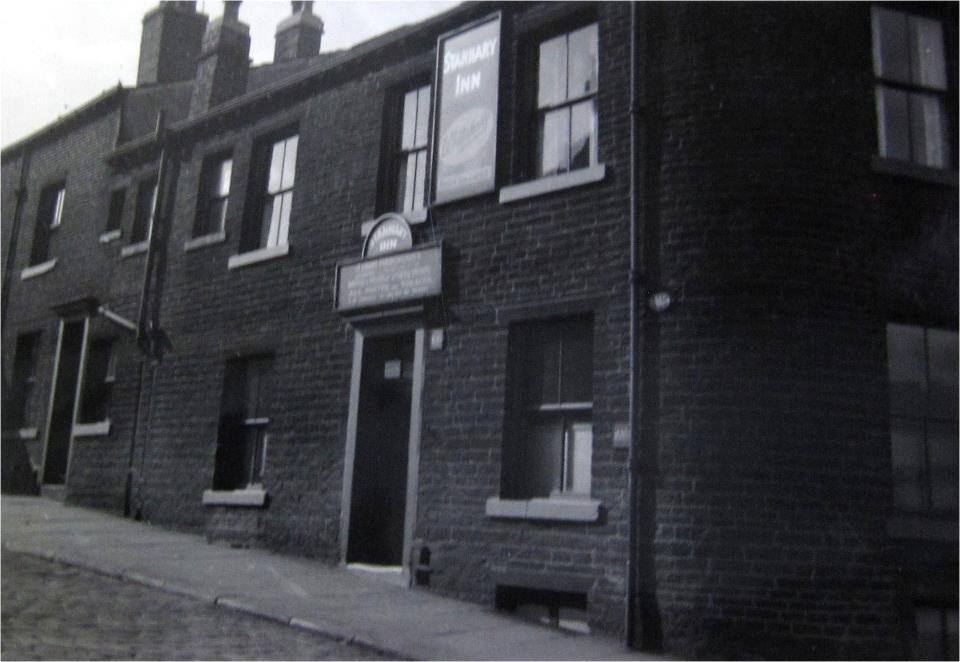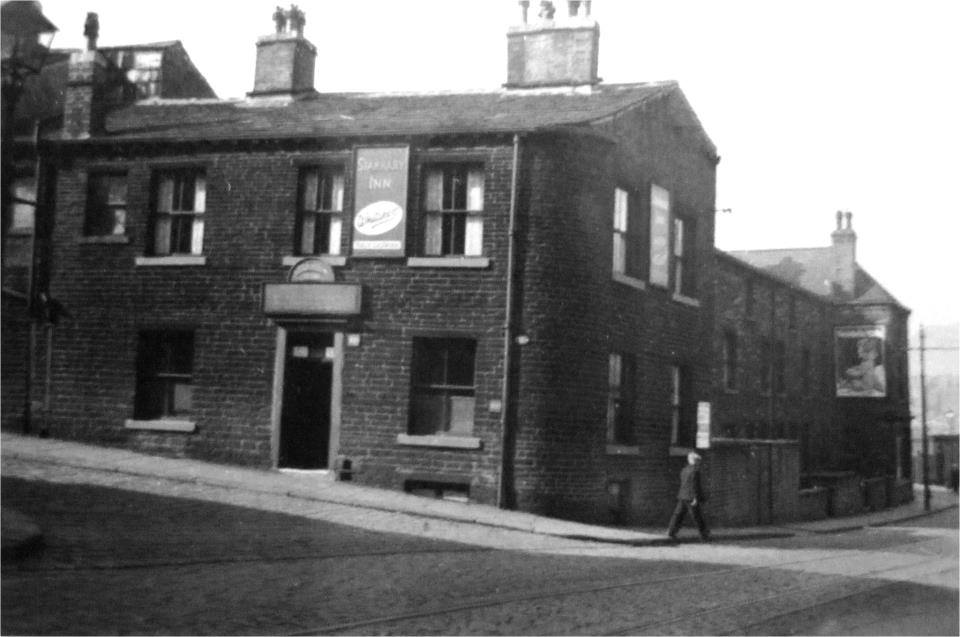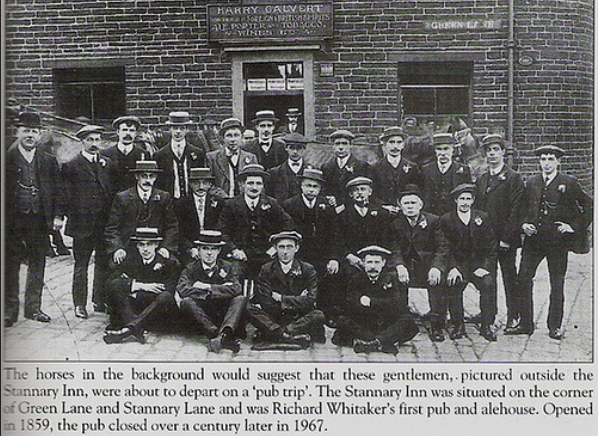 Stannary Inn on the junction of 2 Green Lane and Stannary Lane. There was also a brewery here in cyyages known as Seedlings Mount. Opened in 1859 and closed in 1967 as part of the Burdock Way construction.

---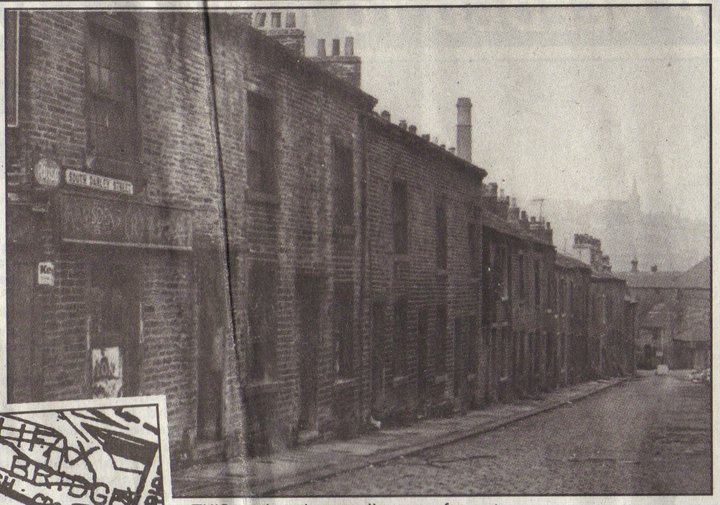 South Darley Street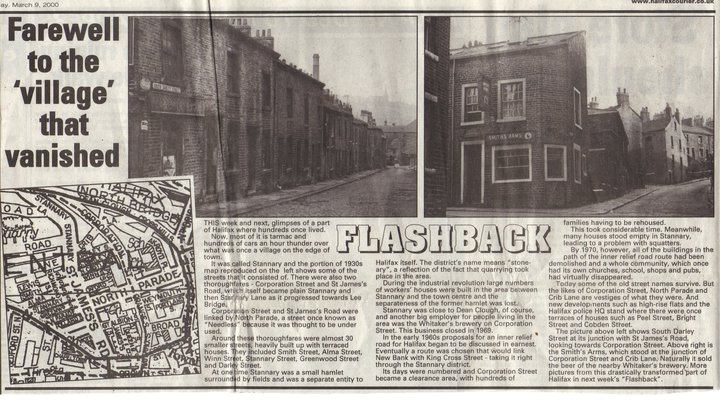 South Darley Street and Smiths Arms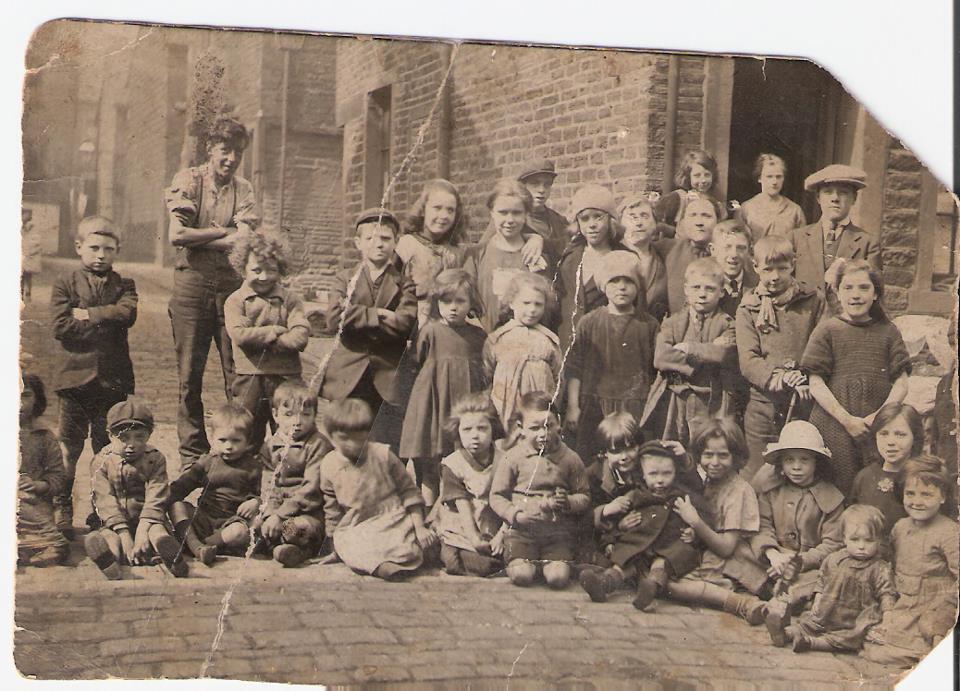 The City residents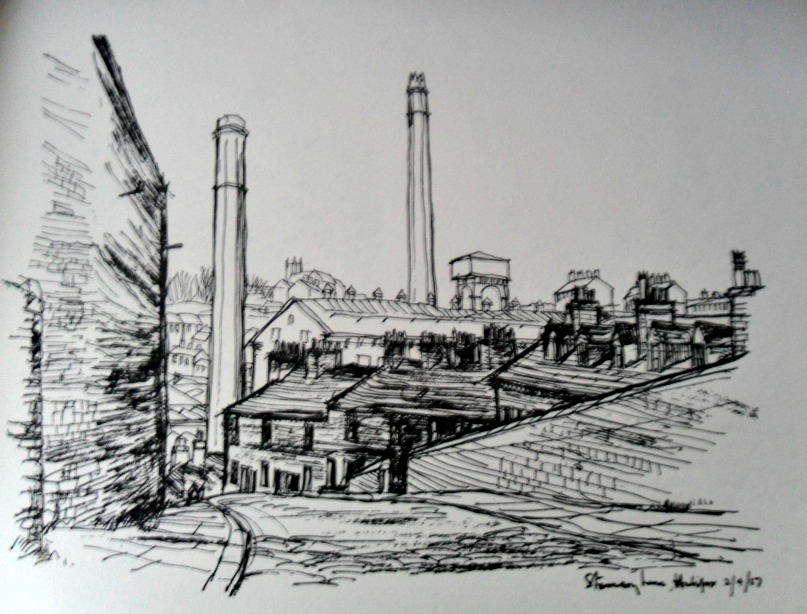 Stannary Lane looking down towards Dean Clough (drawing by John.L.Berbiers)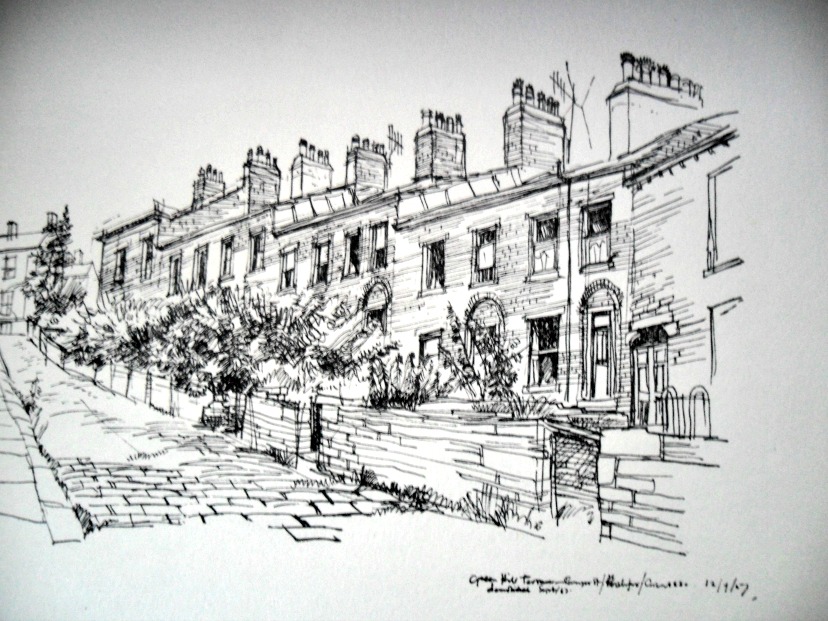 Green Hill Terrace in the Green Lane area between Stannary and Pellon Lane.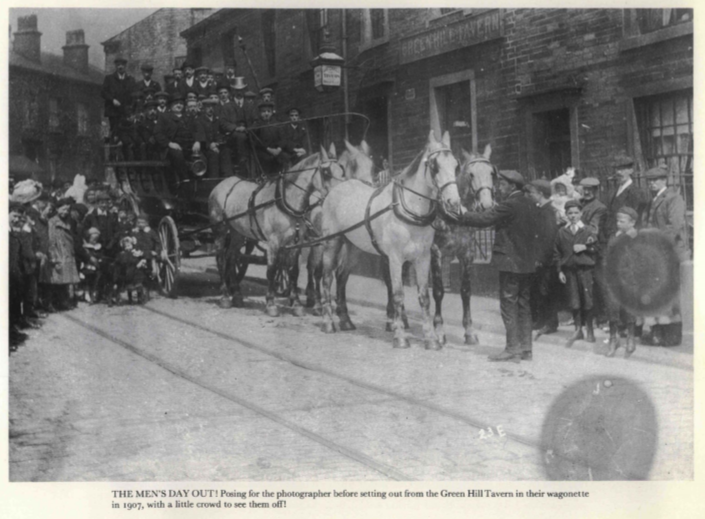 Green Hill Tavern was at 100 Pellon Lane. It opened in 1877 and closed in 1967.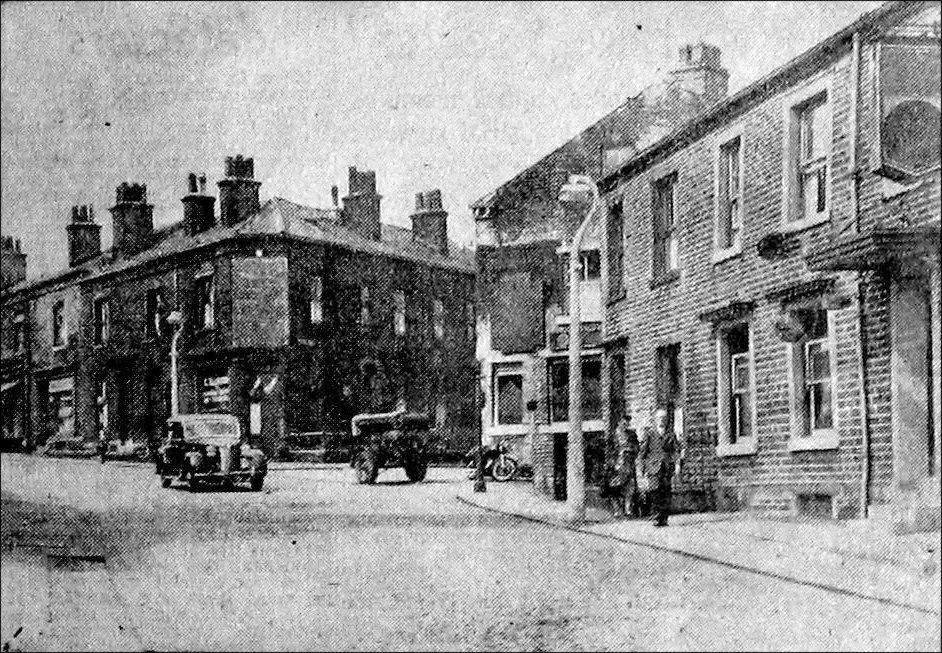 The pub on the right is also Green Hill Tavern with 'The Weston' pub central.

| | |
| --- | --- |
| Weston Hotel or Western Hotel as it was known. Abel Street / 2 Lansdowne Place, Pellon Lane. | |
---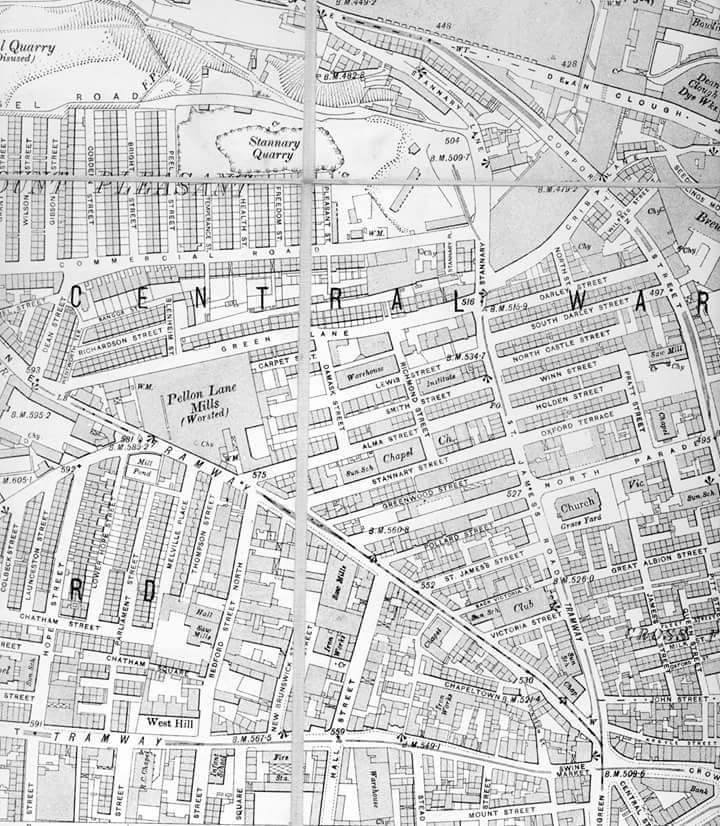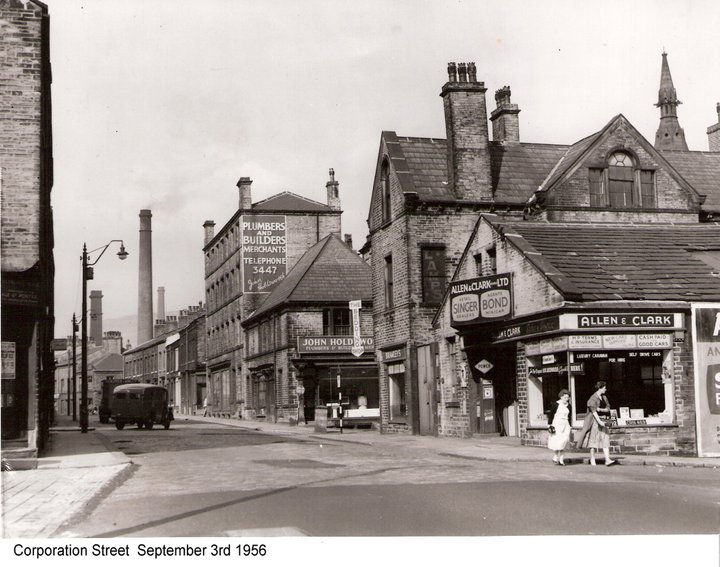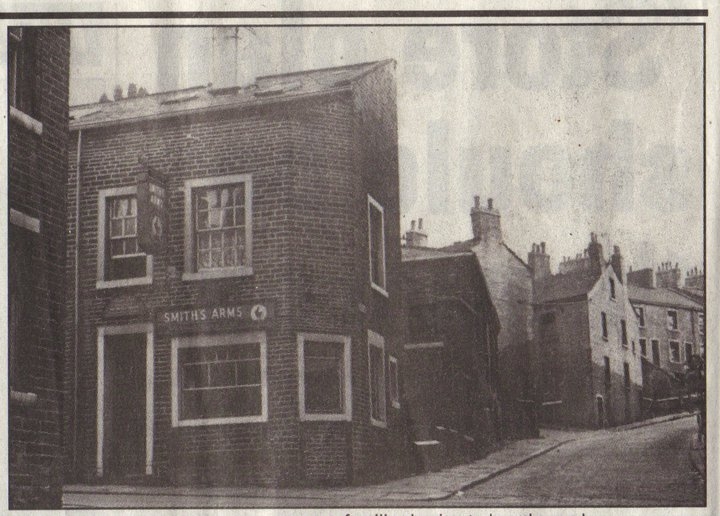 ---