Huddersfield Road

We shall start our tour by exiting Halifax town centre from the Victoria Theatre. The Commercial Street/Horton Street  junction starts off as Portland Place and continues into Skircoat Road and then eventually becomes Huddersfield Road where it meets Shaw Hill.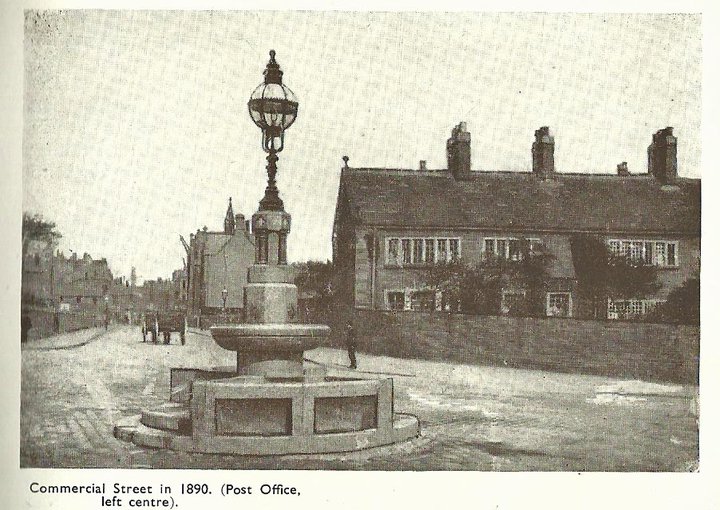 Before the Victoria Theatre even existed this was a view back towards the centre of town. The post office can be seen on this photo left centre. 
Prescott fountain was erected in 1884 in memory of Mrs Cyril Prescott and her daughter Mrs Marian Leigh. This replaced a stone trough which stood here previously. The fountain was moved to King Cross in 1898 (outside the Feathers pub) to make way for the new tramway and then moved again in 1932 to Spring Edge near what is now the Crossley Heath school. This was to make room for road improvements.
The building on the right was Ward's End Hall which was demolished in early 1900s to make way for the bus station which later became the Regal cinema (also ABC cinemas) and which is now 'Maggies' nightclub (previously Jumpin Jack's, The Groove and Chicago's).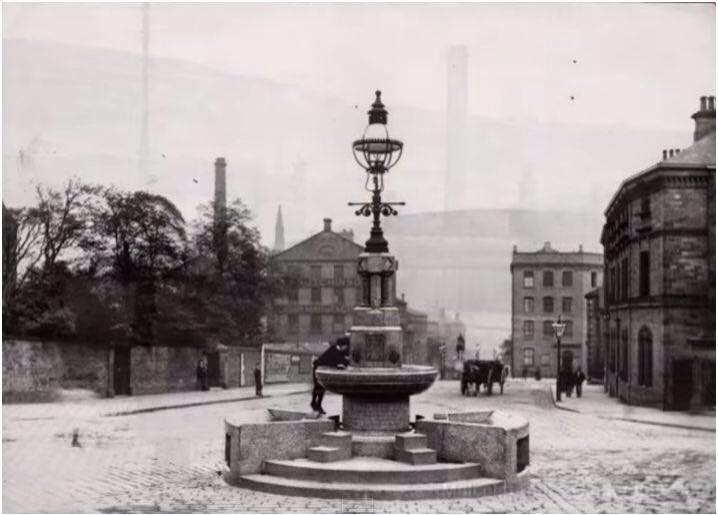 This view looks past Prescott fountain and down Horton street. You can see the Prince Albert memorial statue at the end of Wards End.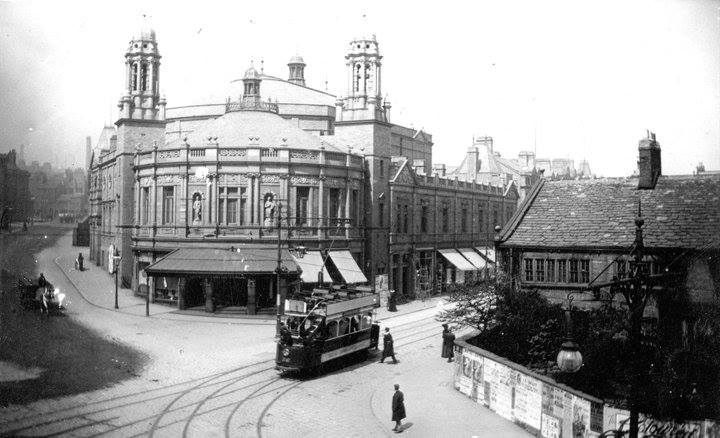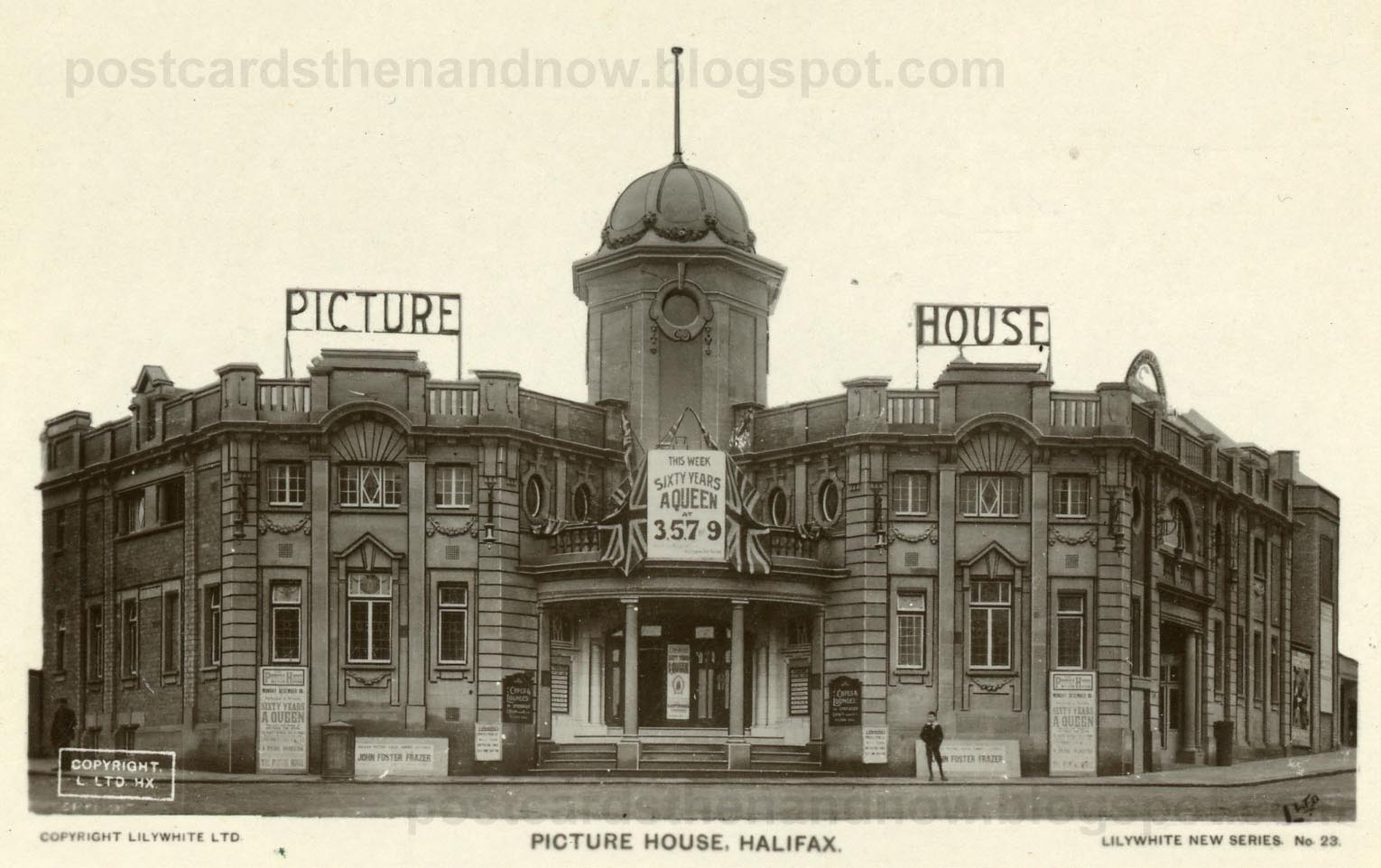 This building has been the Picture House, Top Rank Bingo and Social Club, Surewin Bingo Hall, Astra 1 + 2 Pictures in 1973 then closing in 1982 before becoming the Coliseum nightclub and Maine Street(upstairs) in 1987. It has remained a nightclub since then as 'Liquid' and more recently 'ATIK'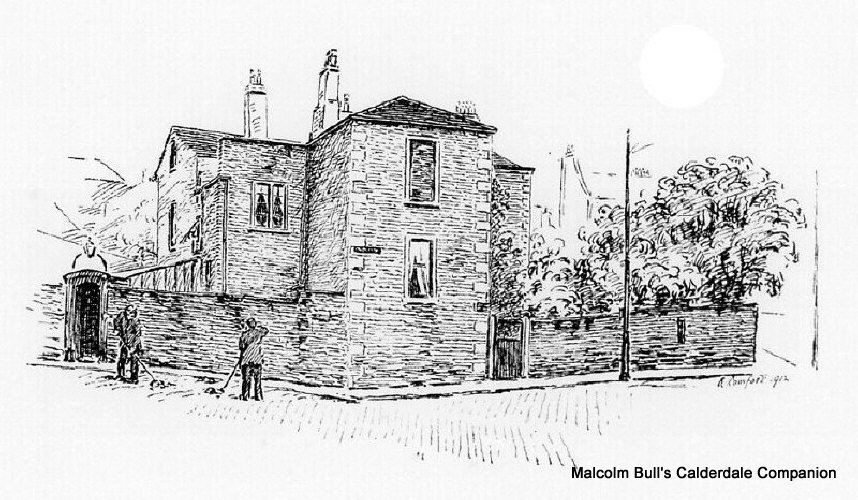 Before the 'Picture House' was built Grove House (above) stood there as part of Grove Estate. There was a group of about 12 springs and wells on the estate that supplied the water to Stone Trough Brewery  before running down Horton Street.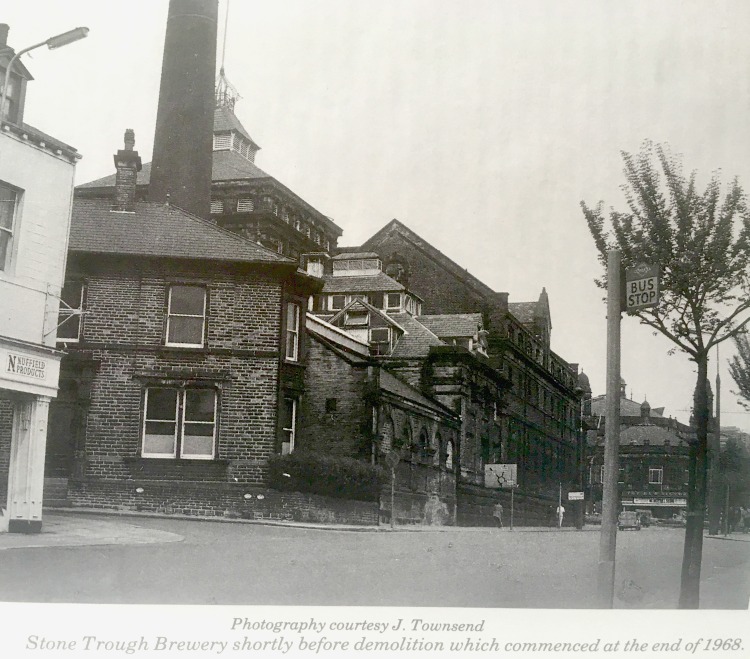 Stone Trough Brewery later became ……………..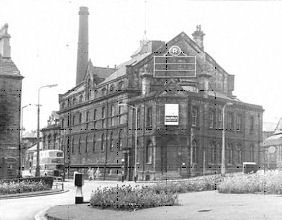 Ramsdens Brewery before it was demolished and replaced by the Halifax Building Society
(now Lloyds Group)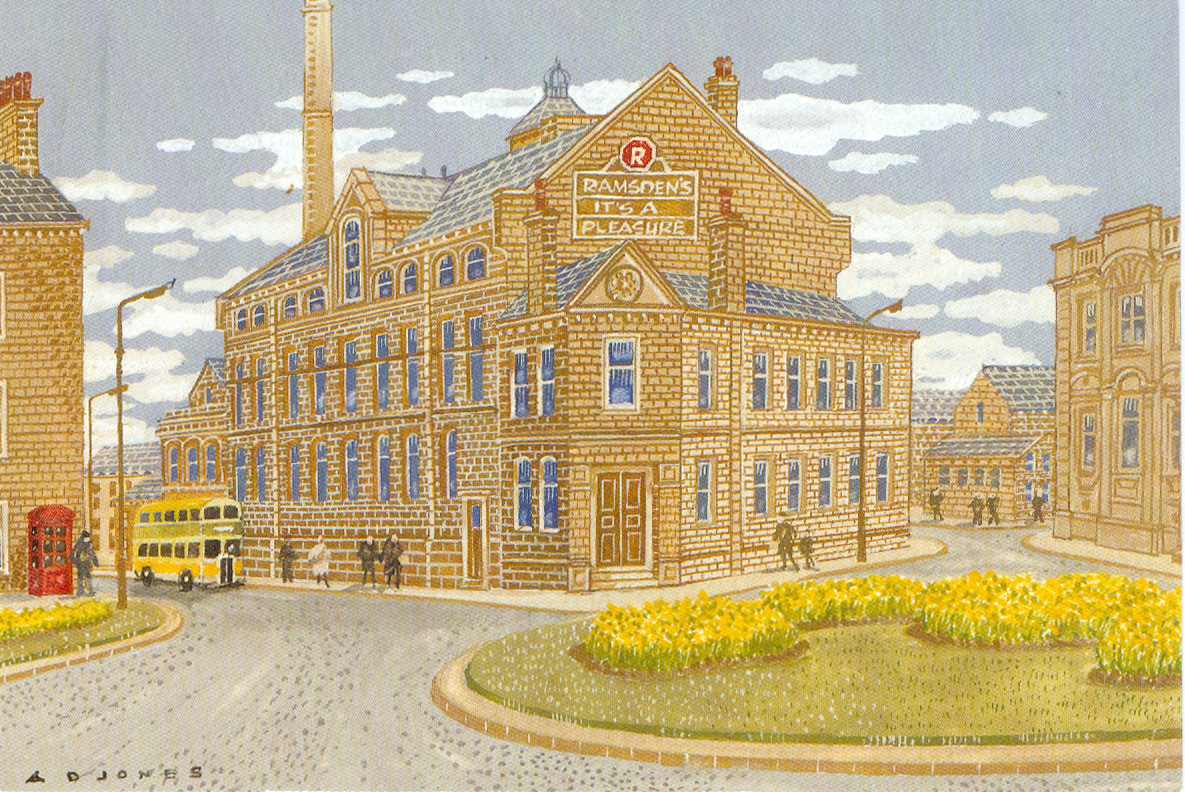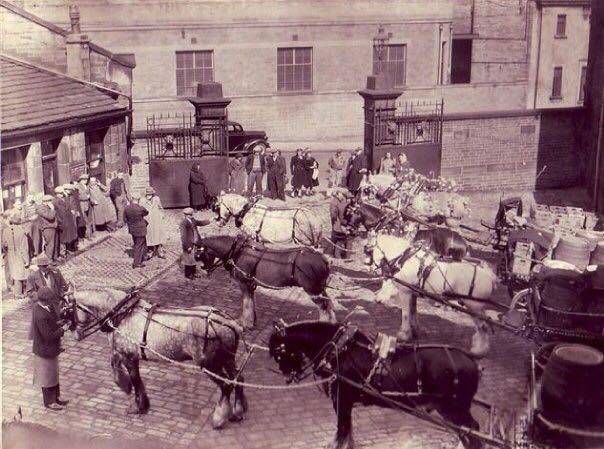 Ramsdens delivery yard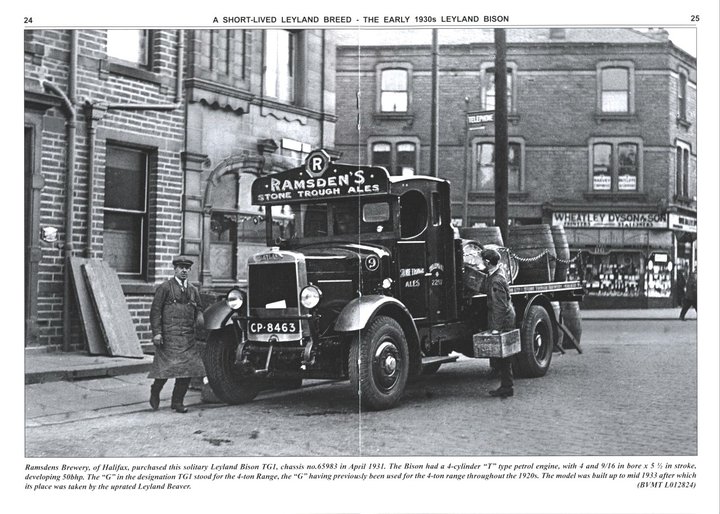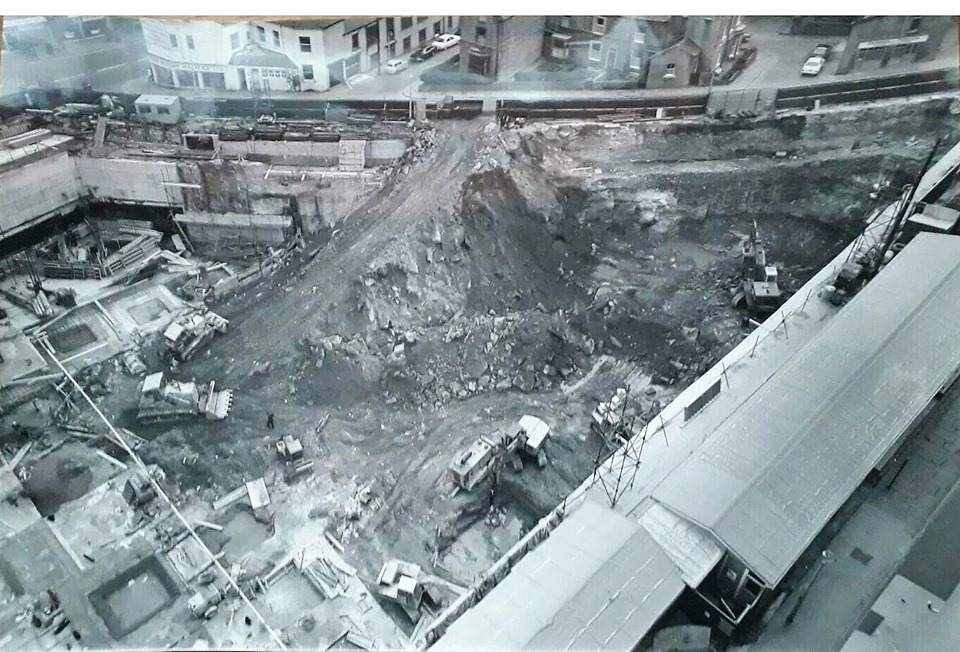 ---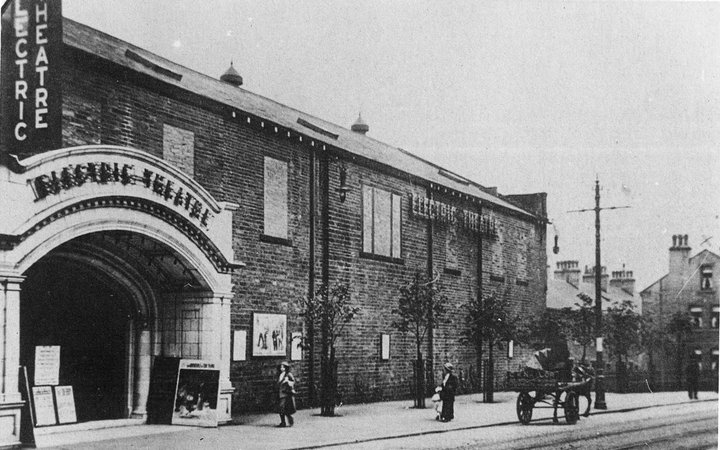 Electric Theatre is now a Bowling Alley and Snooker Hall (Electric Bowl)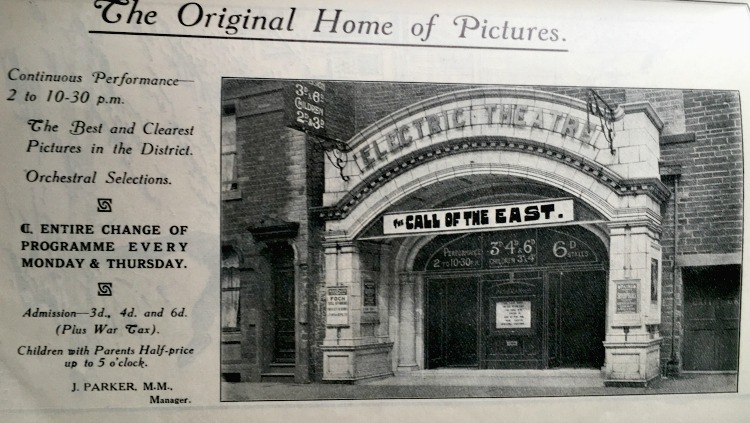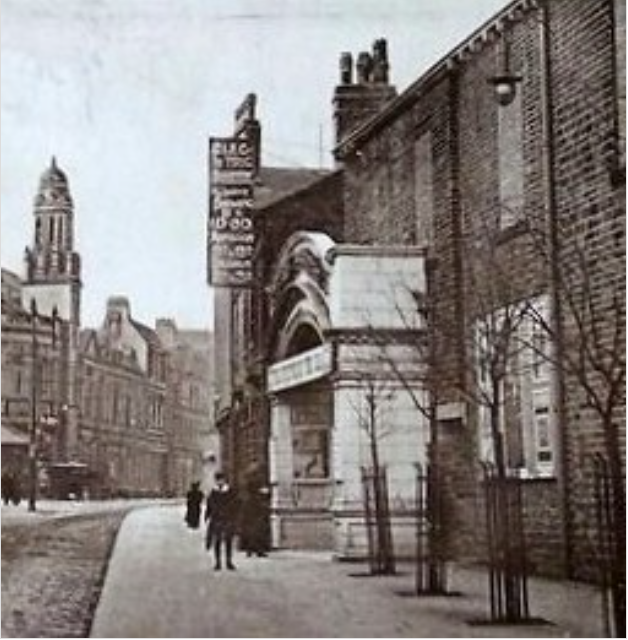 ---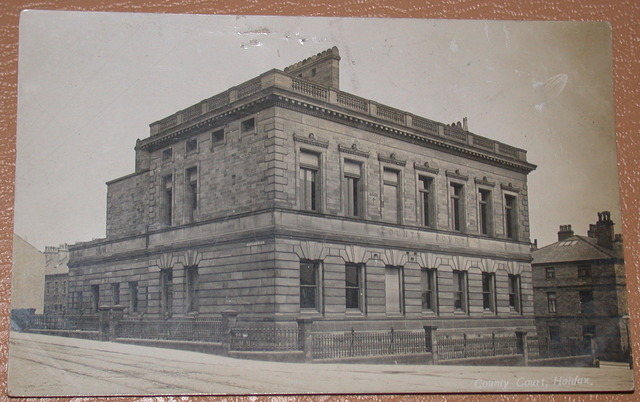 County Court due to be turned into a home for people with learning disabilities.
It was on 23rd September, 1873, that the first sitting was held in the County Court House. Previously, the County Court authorities had occupied premises in Union Street at the Central Hall. The opening sitting was conducted by Serjeant H. Tindal Atkinson, (whose daughter accompanied him in court). For the first time in Halifax, solicitors attended the new court in black gowns and white bands. A Mr Maude had been the first judge at the old Union Street Court House.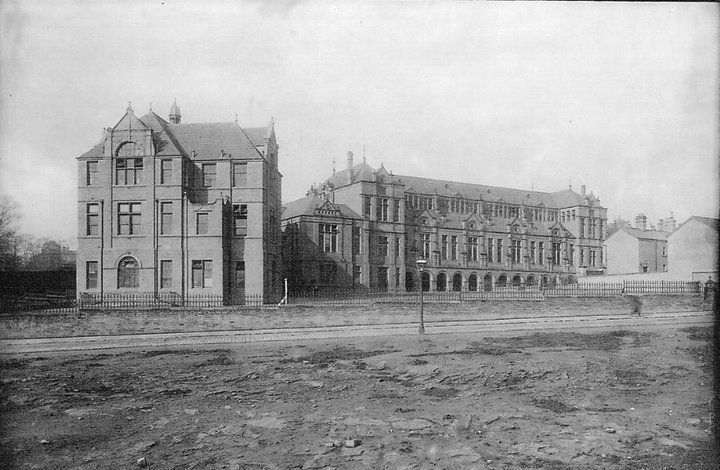 Clare Hall School (now living apartments)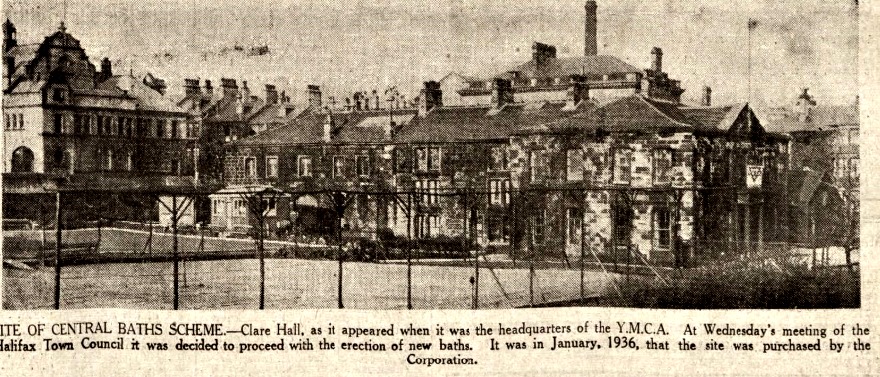 Now home to Halifax Swimming baths, Direct Discounts and a petrol filling station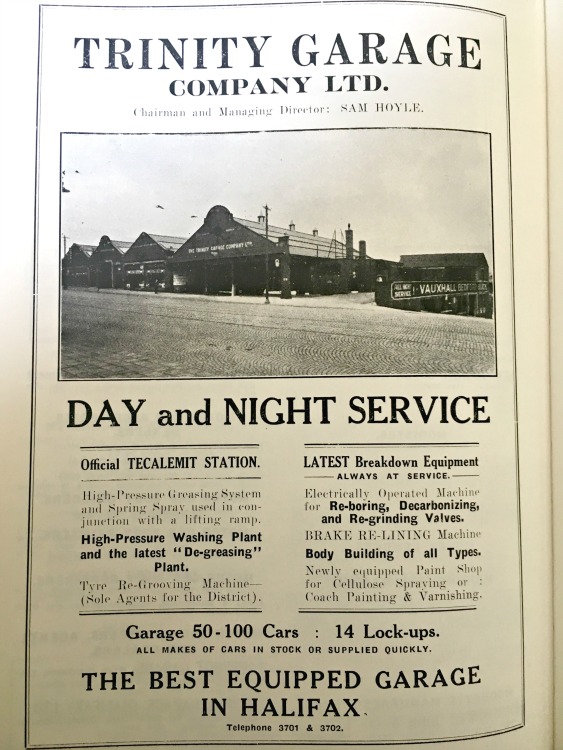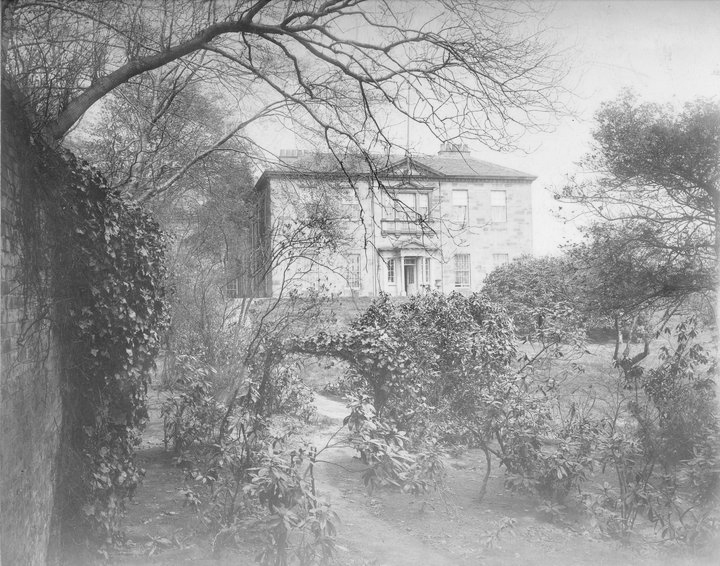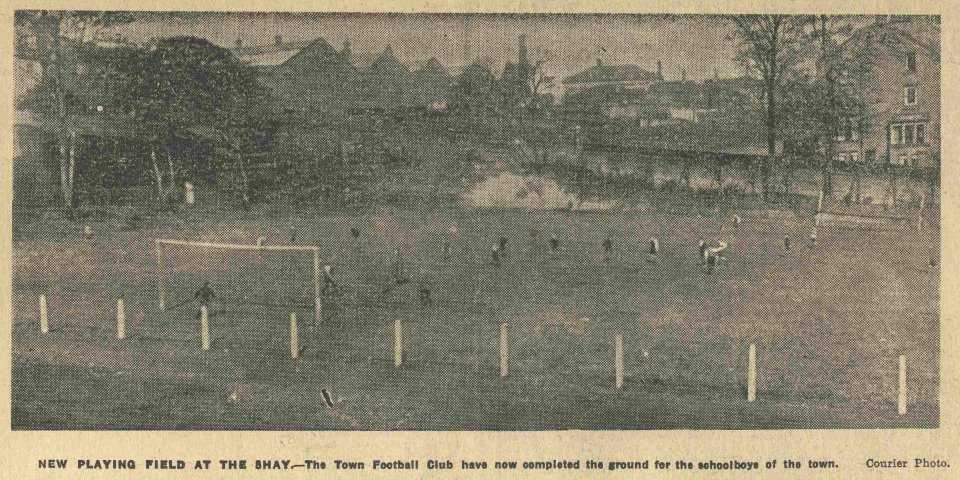 Tram station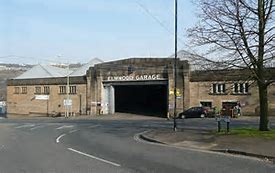 Elmwood Bus Garage

---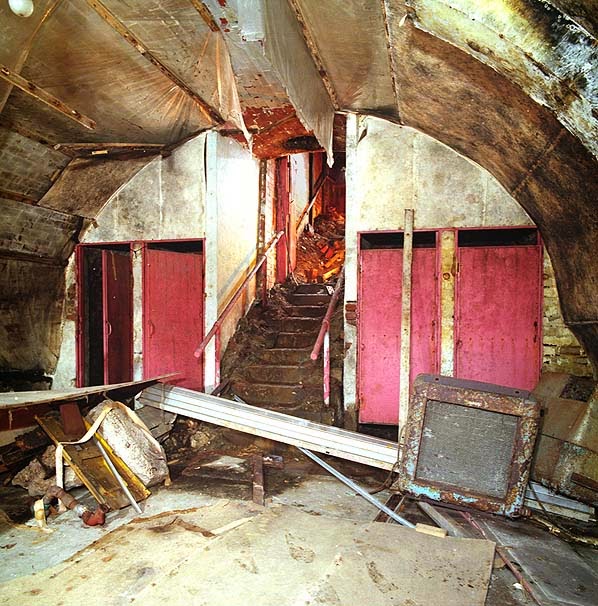 Halifax County Borough Control Sub - Area Control

Built in 1921 underneath what was the Tram depot but now Halifax Bus Garage it included a brick vaulted basement running under three of the depot bays and the external yard. The basement was roughly triangular in shape consisting of five parallel vaulted tunnels, each one slightly longer than its neighbour. The three longer tunnels (under the depot) had a stairway into the tram bays above. The two shorter tunnels under the yard were accessed by a single stairway at one side. There is a cross corridor linking the tunnels. Read more

---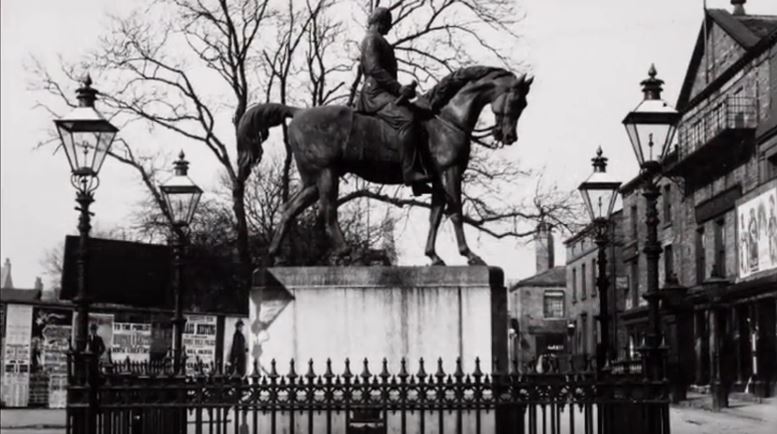 Prince Albert Memorial which now stands on Heath Road opposite the Bus Garage but once stood at the Horton Street/Southgate junction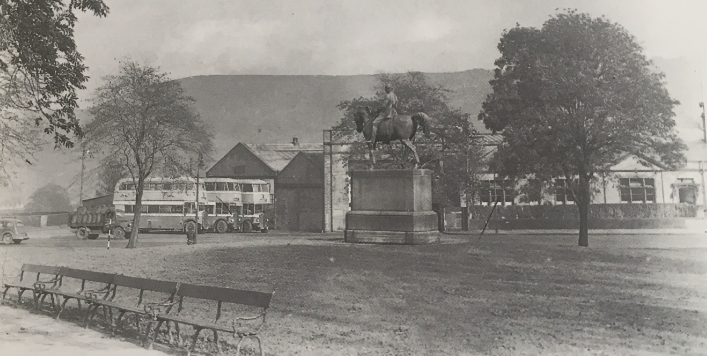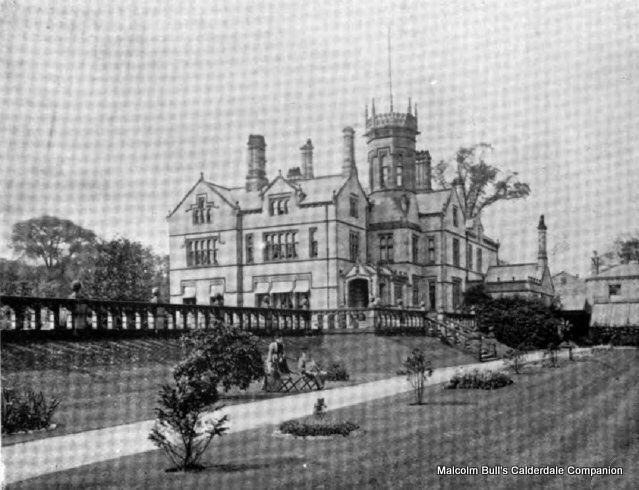 Spring Hall - built in 1871 on land owned by the Holdsworth family, it has had many functions eg. intended purchase as a railway goods yard (never used), a hospital/convalescent home during WW1, a guest house for JH Whitleys' business associates, a sports facility. It was presented to the town in 1948 since which it has been a school sports ground, home for the Northern Ballet Theatre and the council register office.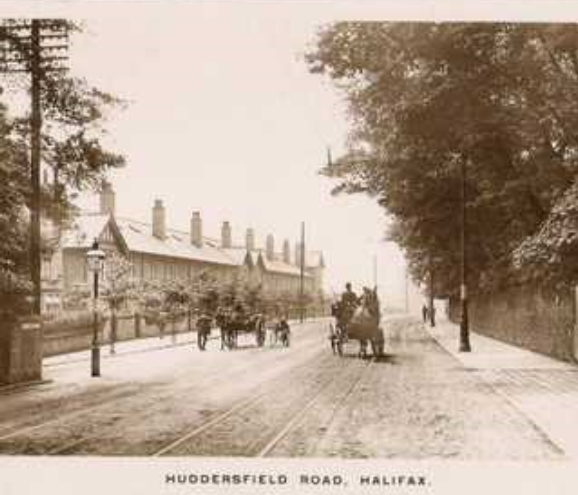 ---
Continue this tour to Historic Salterhebble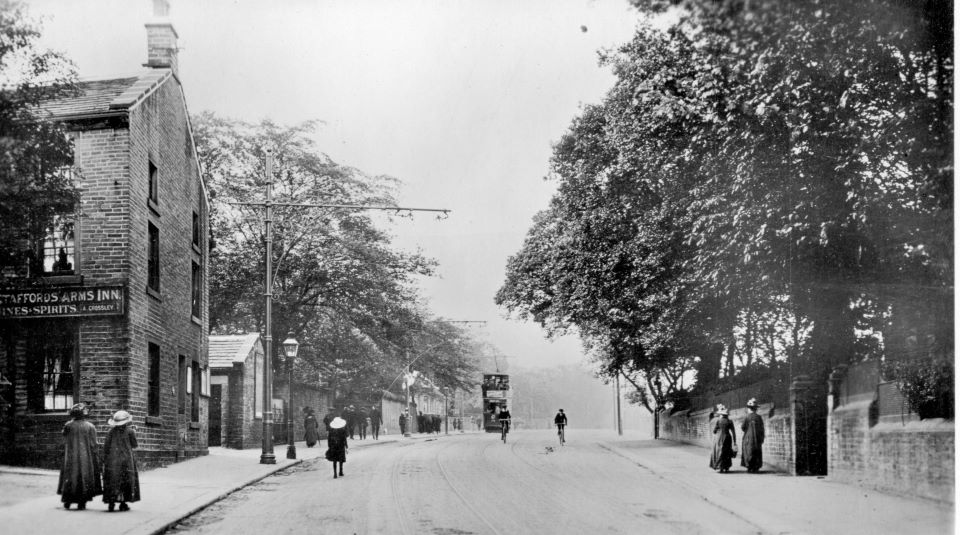 or
Return to Home page

---