Halifax-Pubs-Past-and-Present-A
Halifax-Pubs-Past-and-Present-A
---
Alphabetical list of

Pubs      1A  B  C  D  E  F  G  H  I J  K L  M  N  O  P  Q  R-  Ro-  S-  Sn- T  UV  W  XYZ

---
1885 The Pub - 400 Stainland Road, Stainland    Tel. 01422 373030

Fact - formerly (The) Red Lion.
Also has a Restaurant and Hotel
http://www.1885therestaurant.co.uk/1885-the-pub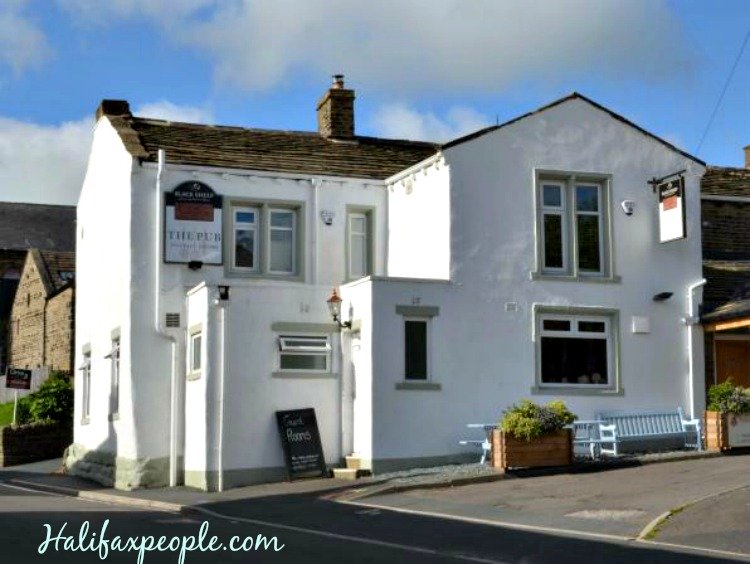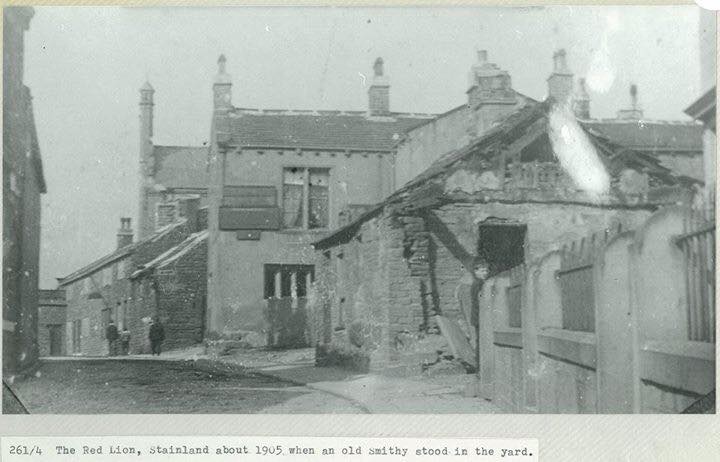 ---
1904 - 36 Lee Bridge, Dean Clough HX3 5AT 01422 343192
Fact - Formerly named (The) Olde Shears and Dean Clough Inn. Built in 1904, hence the new name

---
Abbey - Abbey Lane, Newlands, Luddenden     (closed in 1911)
Was this the pub?

---
Acapulco - 3 Waterhouse Street, Halifax  HX1 1XX     Tel.01422 366505
Fact - The UK's oldest running nightclub. Opened in 1962 above the Broadway Supermarket. This has been the longest serving nightclub in town and many, many young night goers have spent late nights drinking and dancing the night away here over many years.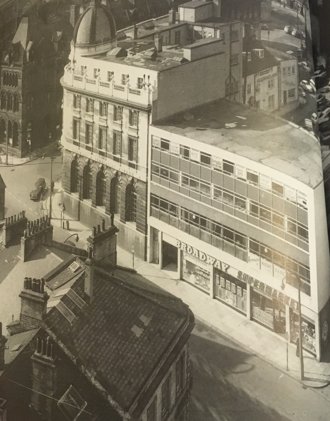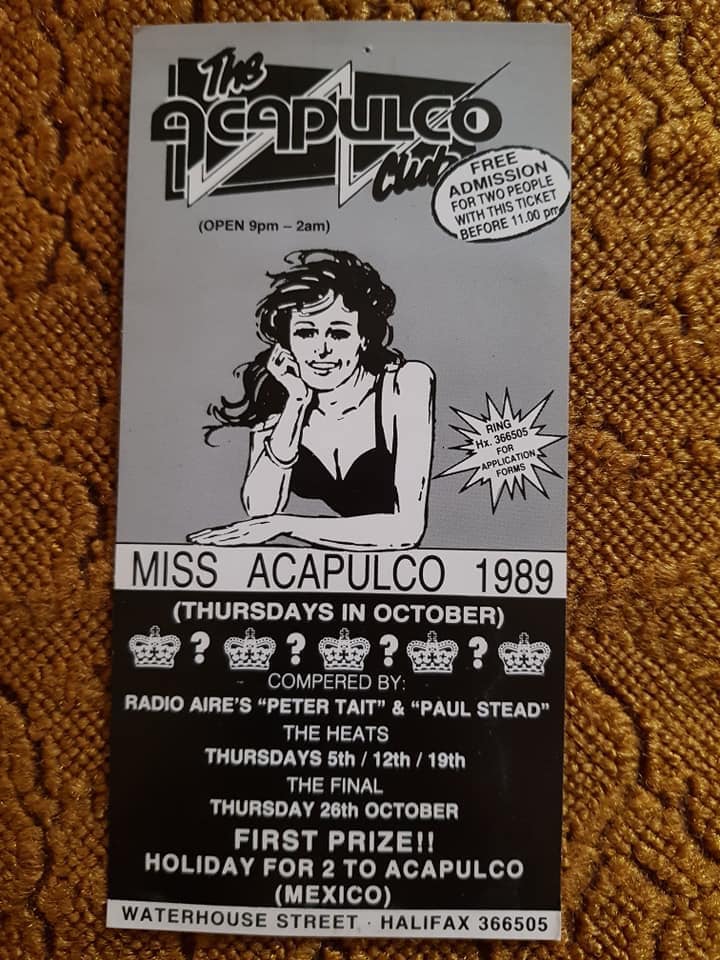 ---
Adega - Bull Green, Halifax    (See KoKo's Bar)
Aka - Crown and Anchor - Continental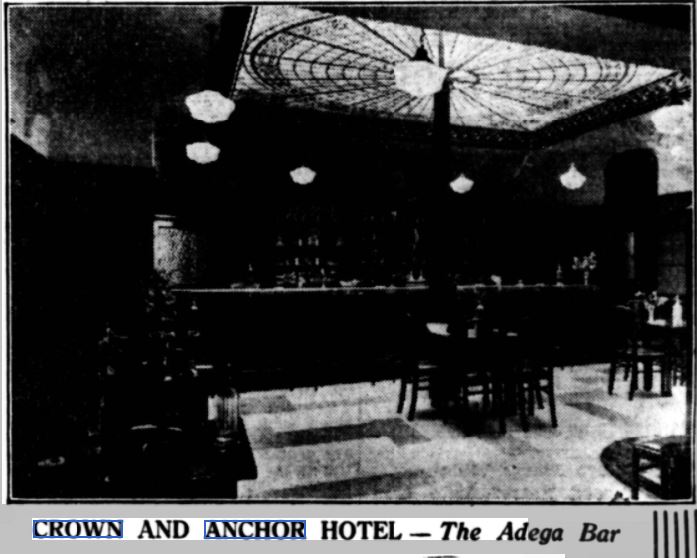 ---
Admiral Nelson - 11 Cow Green, Halifax    (aka Lord Nelson and Nelson's Arms)
Closed in 1919 and demolished in 1971
(Double gabled building on right)
---
AEU Club - St.James's Street, Halifax
aka Dyers Club
---
Airborne - Green Lane, Sowood (built in 1969 and demolished 2018)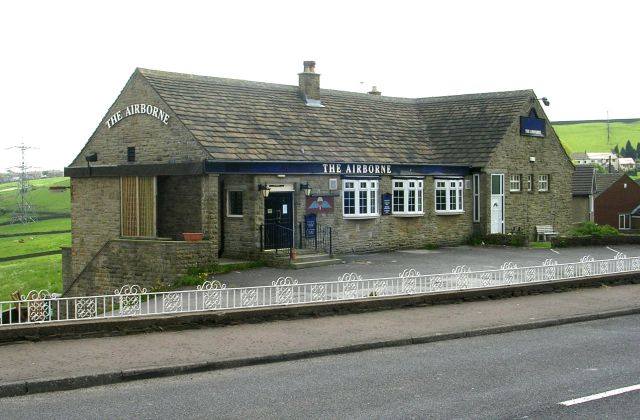 ---
Albert - Hebden Bridge

---
Albion - 20 Halifax Road, Lane Head, Brighouse HD6 2AD  (Closed in 2007)
Fact - Now the 'Success' Chinese takeaway
---
Albion - Crossley Terrace, Pellon Lane
(Closed in 1969)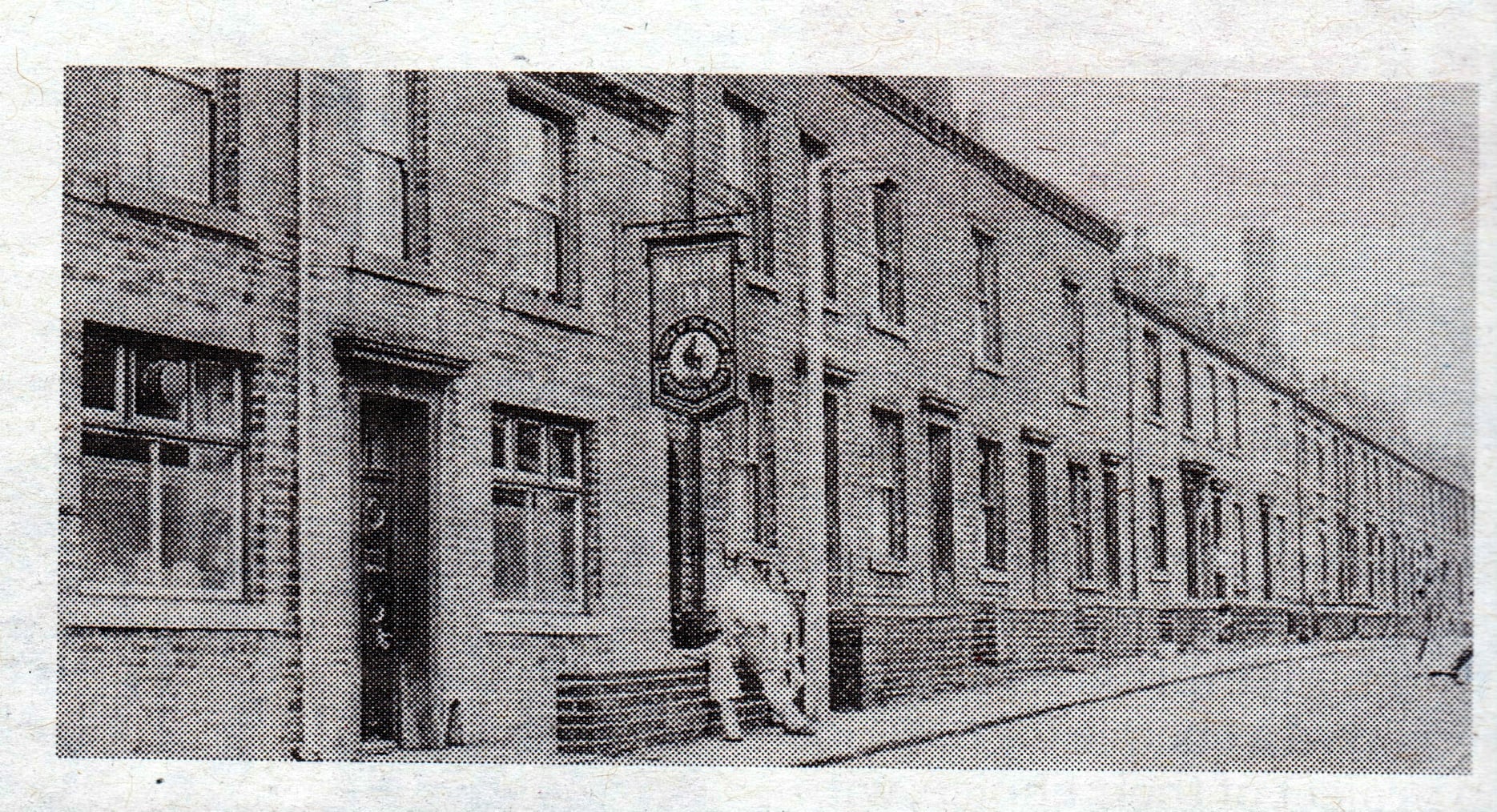 ---
Albion - 25 Scarr Head Road, Norland
(closed in 1950)

---
Albion Hotel - Horley Green Road, Horley Green
Where? End of Claremount Road opposite Godley Bridge
(Opened 1861 and Closed in 1961)

---
Alexandra -  Ovenden (closed in 1869)

---
Alexandra Beer House - 17, Alexandra Street Halifax, HX1 1BS
---
Alexandra Hall - 17 Alexandra Street, Halifax HX1 1BS
Where? Half way up Alexandre Street on the right

Fact - Off licence/bar. This was once the 'posh' dance hall of Halifax in the 60's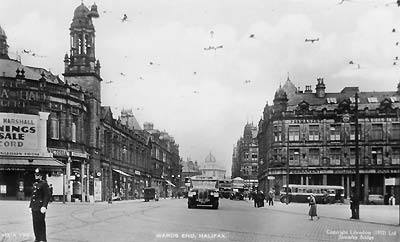 The building on the right was the Alexandra
---
Allan Fold - Warley Road, King Cross
aka Second Best and 'Hills View Hotel' now an Italian Restaurant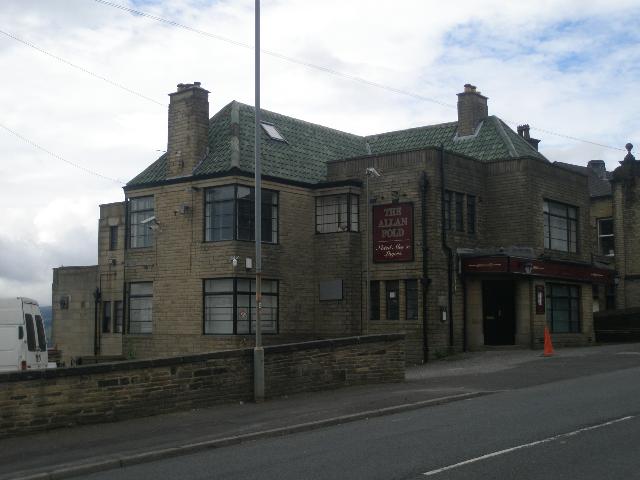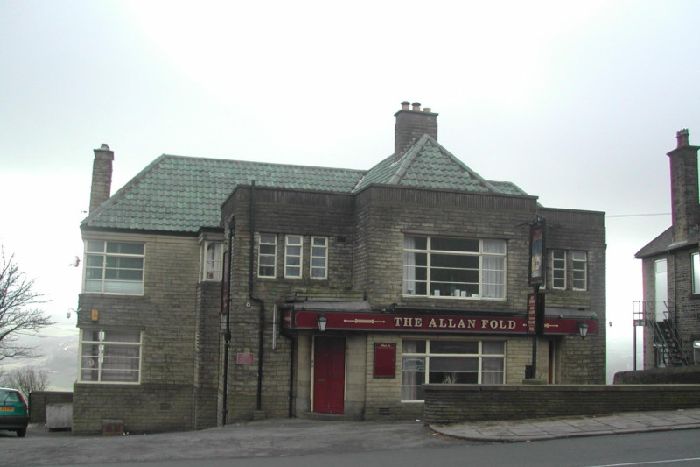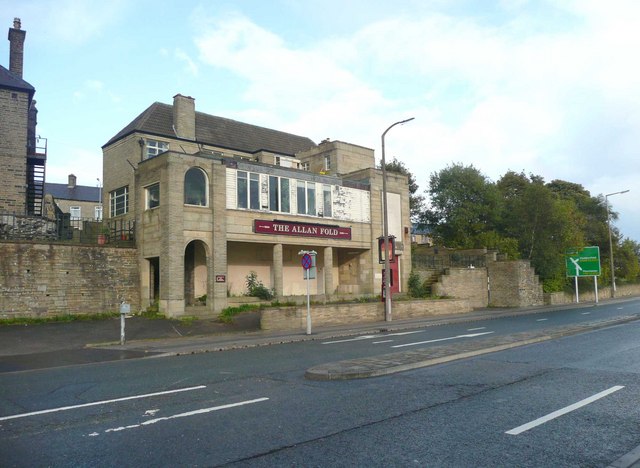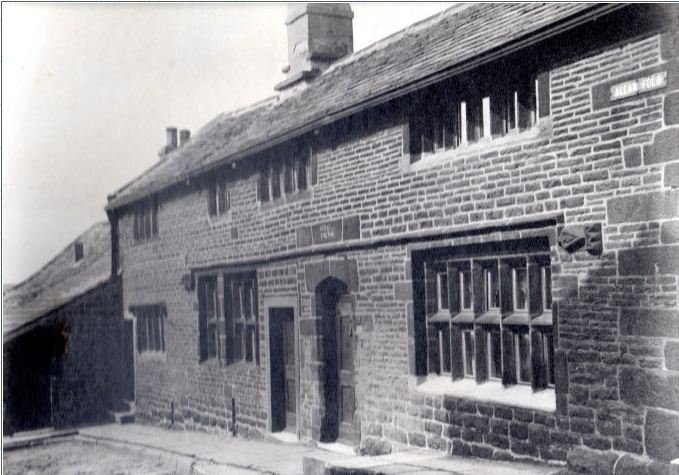 ---
Alma - 4 Lane Ends, Cottonstones

---
Alma - St James's Road, Halifax
Licensee Herbert Smith and the Alma was refused a license in Halifax on 20th August 1869 as it was already closed and without a tenant.
---
Anchor - Brighouse
Built in 1786 to provide refreshment for the passing boatmen
rebuilt in 1906 (See The Bridge)

---
Anchor - Mill Bank, Sowerby Bridge
Fact - now the 'Millbank Inn'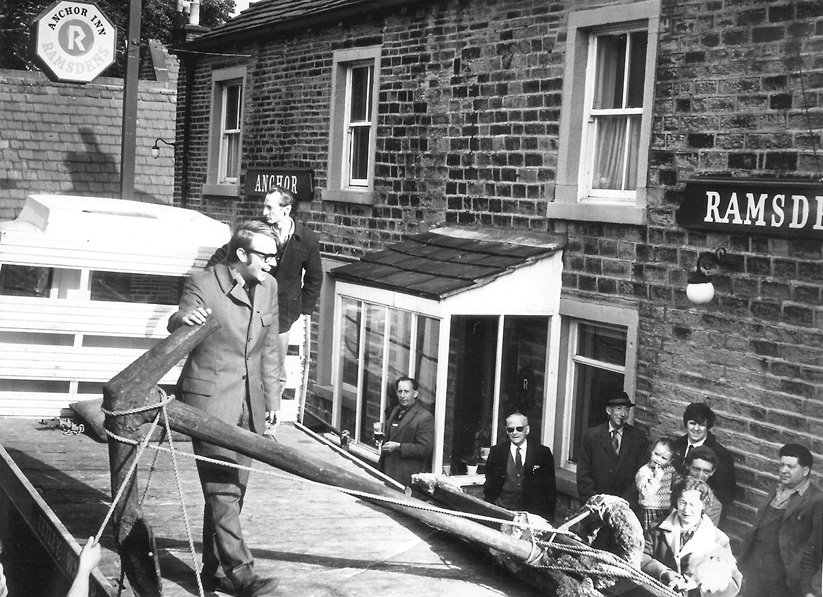 ---
Anchor - Todmorden

---
Anchor and Shuttle - Luddenden Foot
Replaced by the Victoria Hotel in 1886
---
Anchor Pit - 46 Anchor Place, Rastrick
Where? Extreme end of Birds Royd Lane. Built in 1866 with stabling for the boatmen
closed in 1937
---
Andersons Temperance Hotel - Horton Street, Halifax
---
Angel - 2 Cornmarket
In 1738, the house known as Broadstones became a pub called the Angel.

---
Angel - Lee Bridge, Lee Mount
(Closed in 1967)

---
Angel - Heptonstall

---
Arden Road Social Club - Arden Road, King Cross HX1 3AG  Tel 01422 362349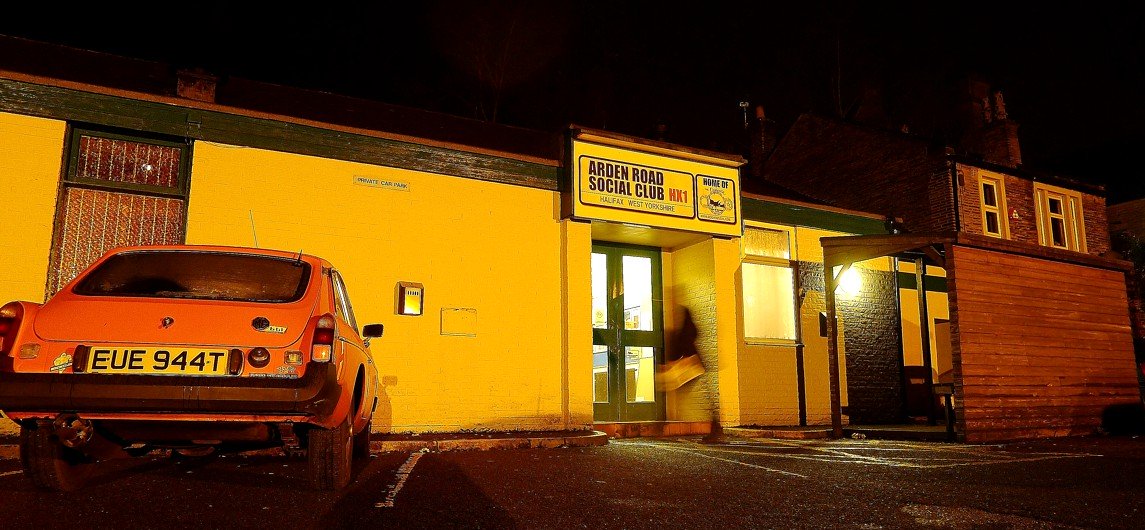 ---
Apollo's - George's Square, Halifax
 Fact - aka Cats Bar aka Dobbies

---
Armada - 122 Hanson Lane, Halifax
aka 'The Castle' and 'Buccaneer'
---
Armitage Arms - Towngate, Clifton Common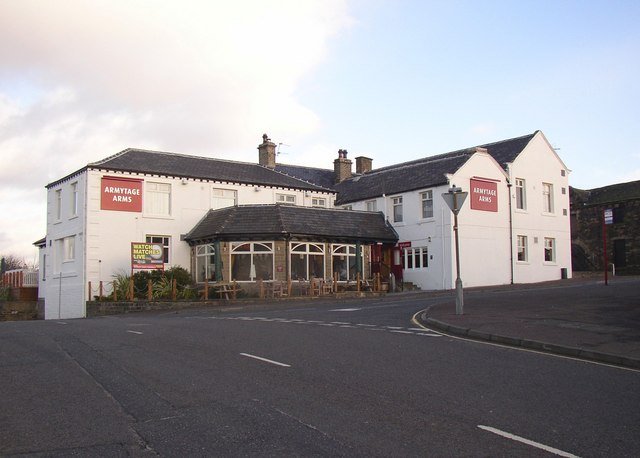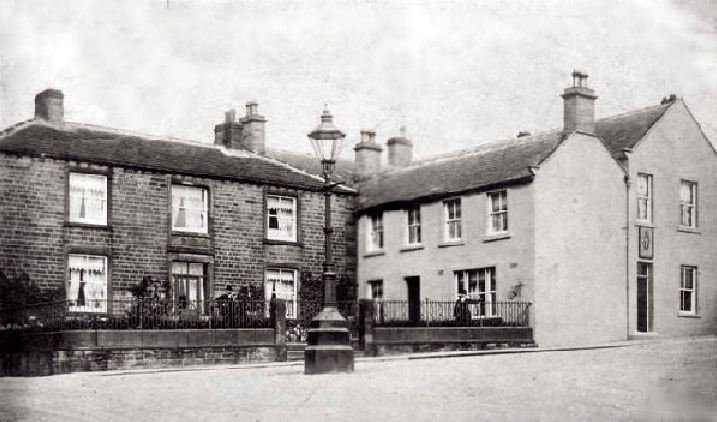 ---
Ash Tree - 75 Wharfe Street, Sowerby Bridge
Fact - named after the large ash tree that stands just outside it. For many years it was known as The Wharf and is now used as 'Village' Indian restaurant)

---
Ashgrove Inn - Southowram, Brighouse, Was this the Casa?
---
Atlantic Studios - Halifax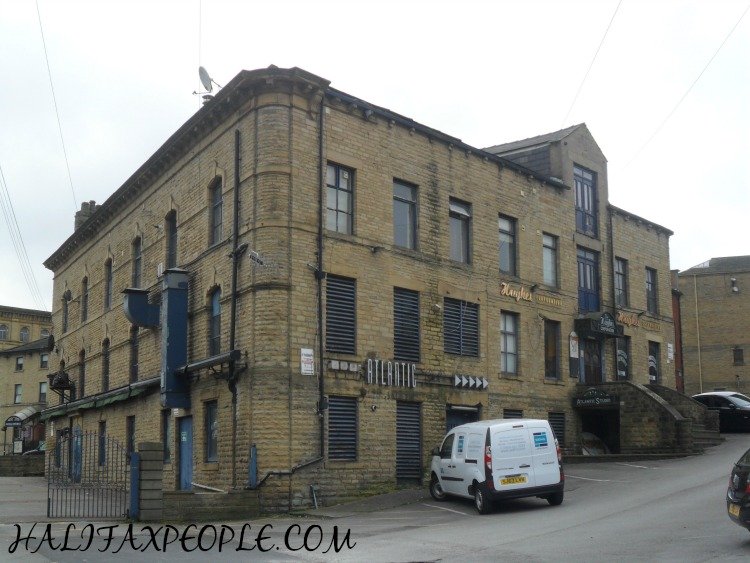 Fact - Music studio and bar once owned by the Turzac brothers, once of the Acapulco nightclub fame.

---
Atlas Mill Brewery - Brighouse

---
Alphabetical list of

Pubs      1A  B  C  D  E  F  G  H  I J  K L  M  N  O  P  Q  R-  Ro-  S-  Sn- T  UV  W  XYZ
---
Have A Great Story About This Topic?
Do you have a great story about this? Share it!
What Other Visitors Have Said
Click below to see contributions from other visitors to this page...

Mr Keith Churchyard Not rated yet
My mother bought the pub then Known as the Armada from Whitbread brewery in 1983. She changed the name to The Buccaneer . she sold the pub in 1985. …
---
If you have enjoyed your visit to this website, please spread the word by clicking the 'like' and 'share' buttons below. Thank you