Halifax Pubs Past and Present Sa
Halifax Pubs Past and Present Sa
---
Alphabetical list of

Pubs      1A  B  C  D  E  F  G  H  I J  K L  M  N  O  P  Q  R-  Ro-  S-  Sn- T  UV  W  XYZ

---
Sacha Court - Park Road, Elland

---
Saddle - 12 Market Street/Russell Street, Halifax (opened in 1819 and demolished/rebuilt as part of the market in 1896 - closed in 1966)
Fact - now a 'Heron Foods' shop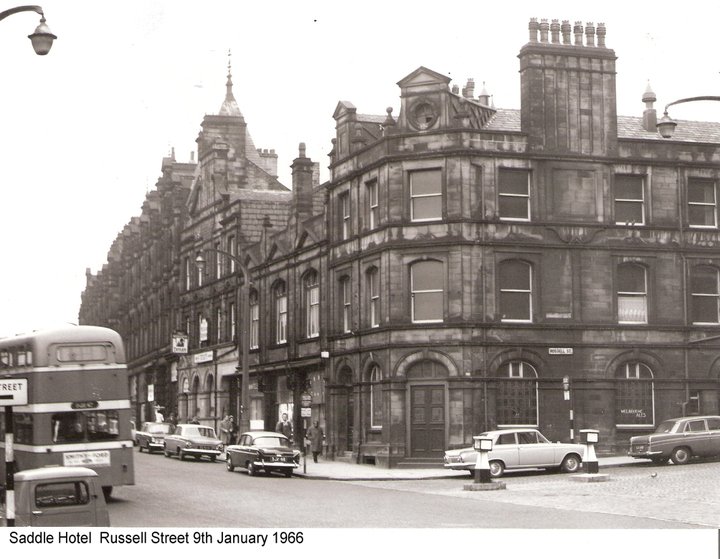 ---
Saint Crispin - 6 Causeway/Winding Road/King Street, Halifax (demolished in 1844 and replaced with Old Crispin Inn)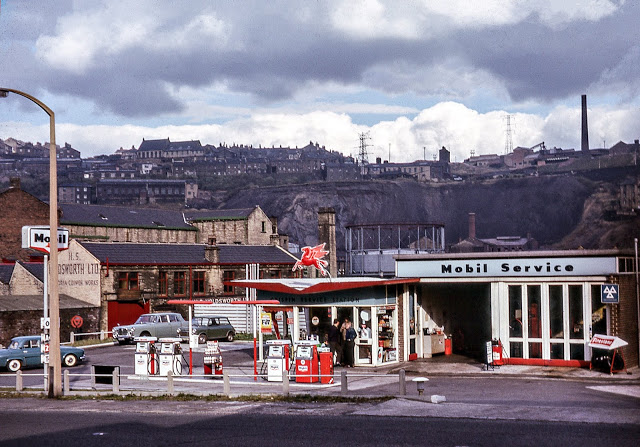 ---
Salvation - 12 Bull Green, Barum Top, Halifax HX1 5AB
Fact - was once 'Comet' electrical store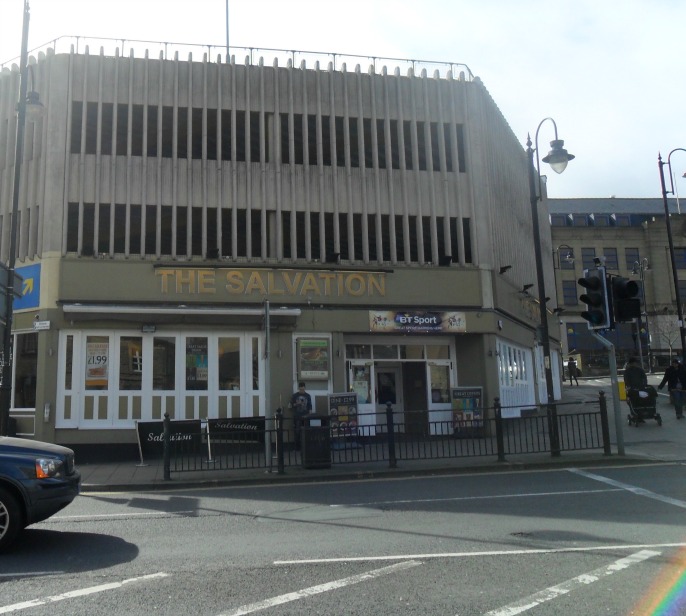 ---
Santa Fe - King Cross Street
See City Lights
---
Savile Arms - Westgate, Elland HX5 0BW (built in 1748)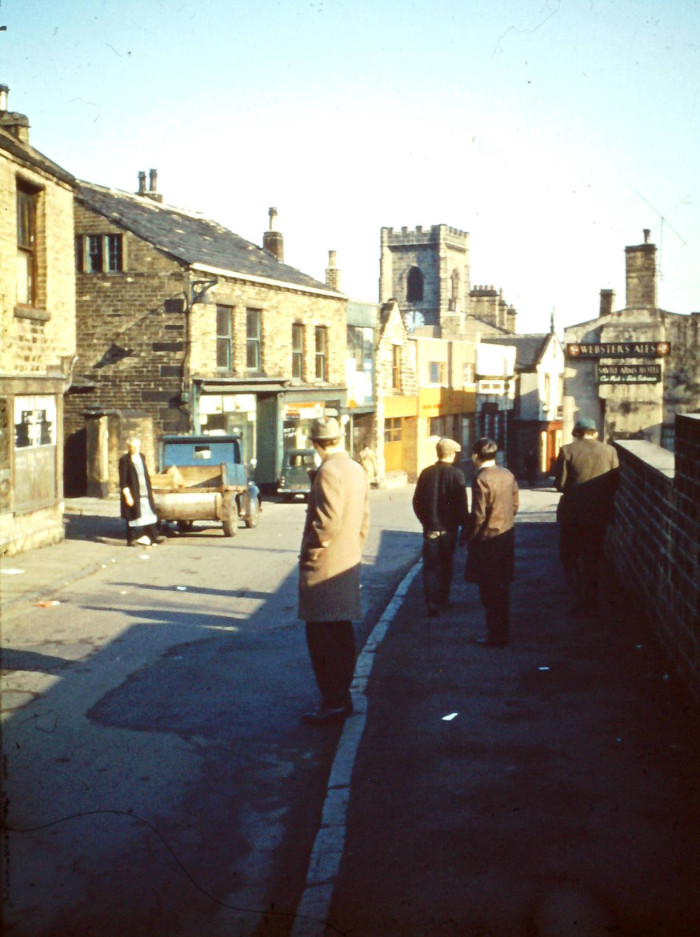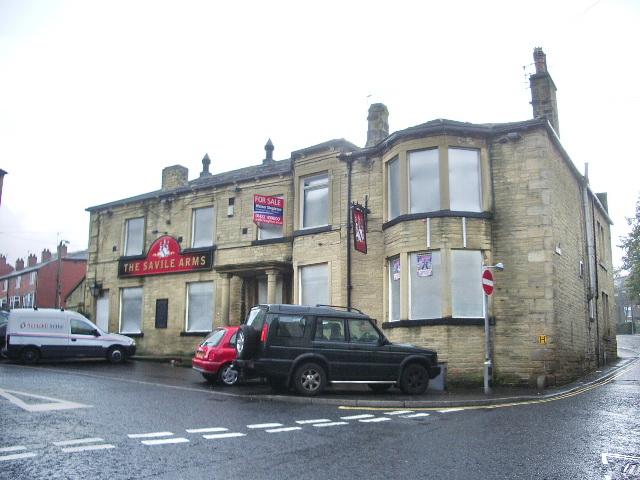 ---
Saw Inn - Chapel Fold, Halifax
Landlady Mary Robinson lost the license in 1869 due to premises being frequented by prostitutes
---
Scarborough Castle - Crown Street, Halifax

---
Scene 1+2

---
Scene 3+4 - Halifax (aka Kibbutz)

---
Scout Head - Scout Head, Midgley (opened in 1767 and closed in 1932)

---
Second Best - (see Allan Fold)
Fact - a previous name for the 'Allan Fold'

---
Sett Hill - 6 Southowram Bank

---
Seven Stars - Back Lane, Halifax

---
Shade - Smithy Lane, Heptonstall

---
Shakespeare - 2 Wards End, Horton Street ,Halifax (demolished and rebuilt in 1903)
Fact - The original pub was connected to the 'Theatre Royale' on Southgate by the 'Ammonia Avenue' passage. The newer Shakespeare is now 'Romeo and Juliets' Italian Restaurant.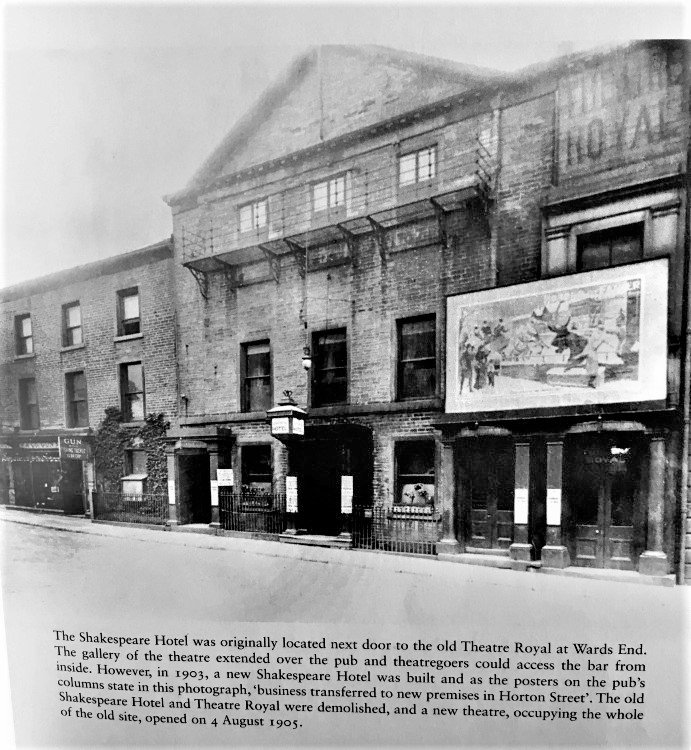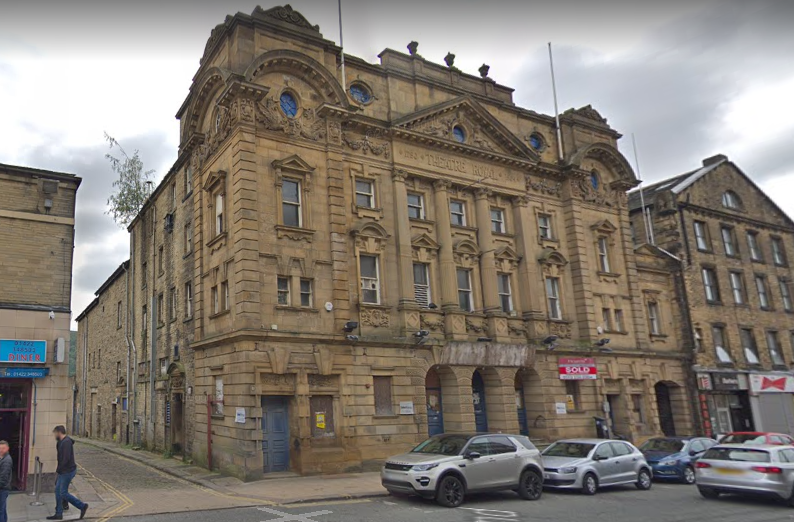 This is the site of the original Shakespeare and Theatre Royale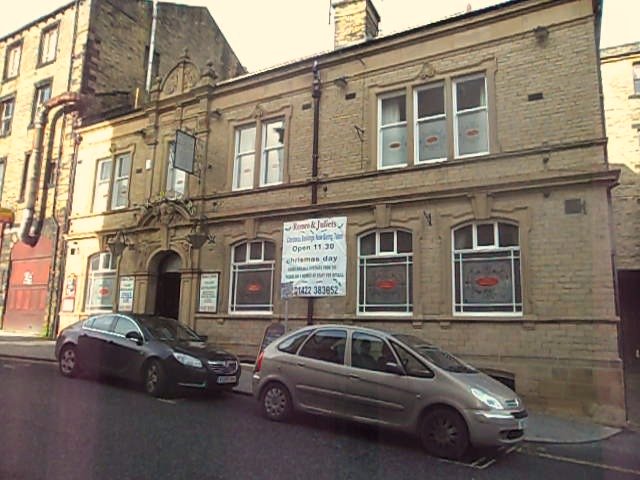 ---
Shamrock - 37 Gaol Lane/Winding Road (opened in 1869 and closed in 1954)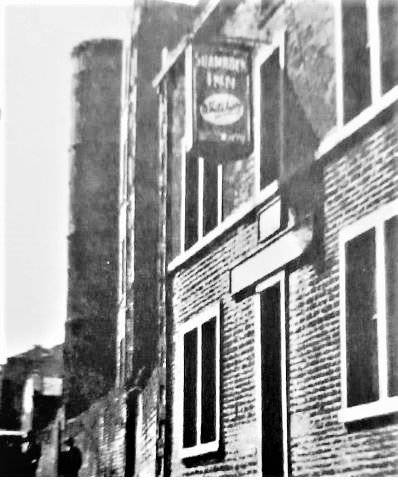 ---
Shamrock Bar/Co-co's - Bull Green/Cow Green
Fact - Originally known as Crown and Anchor (pictured far left in the picture) . Also known as Adiga, Bodega, Brody's, Heath's, X'ess and Tequila Mexican restaurant.

---
Shannon and Chesapeake - Millwood Lane, Todmorden (built in 1817)

---
Shant - Shay Lane, Holmfield, Halifax HX2 9AG
Fact - originally called 'The Station Hotel'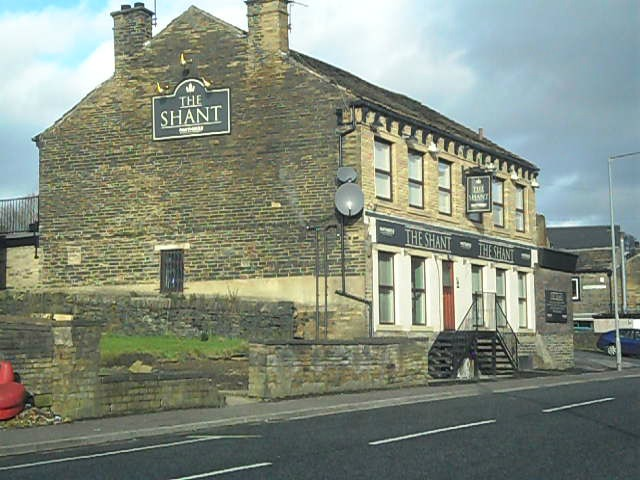 ---
Shay Hotel - Hunger Hill, Halifax (opened in 1928 and demolished in 2010)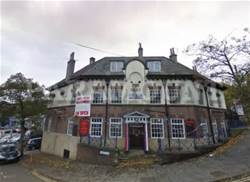 ---
Shears - Bow Bridge, Greetland (demolished in 1865)
Fact - originally a shop (not the old West Vale pub)

---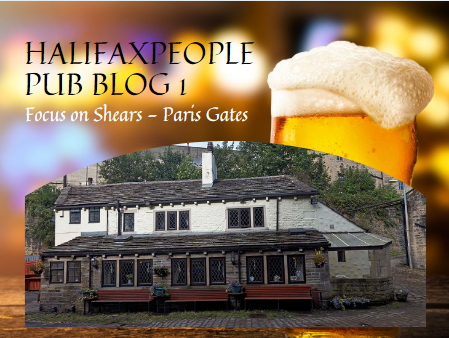 Shears -  1 Paris Gates, Halifax HX3 9EZ   Phone: 01422362936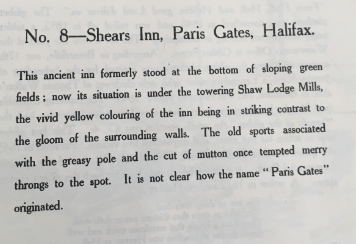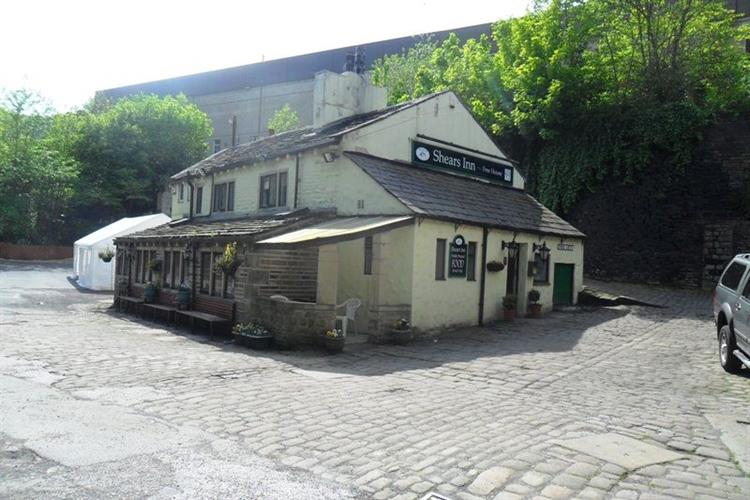 (12) Dean Clough ghost interview 1/2 - YouTube
Shears - 36 Lee Bridge, Dean Clough, Halifax (rebuilt in 1904)
Fact - became 'Dean Clough Inn' and now known as '1904'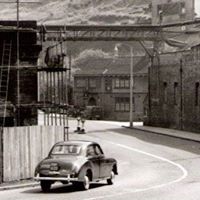 ---
Shears - Stainland Road, West Vale
Fact - demolished and replaced by a 'co-op' store

---
Shepherds Inn - 371 Halifax Road, Lob Mill, Todmorden

---
Shepherds Rest - Queens Road/King Cross Road, Halifax

---
Shepherds Rest  - Lumbutts, Heyhead, Langfield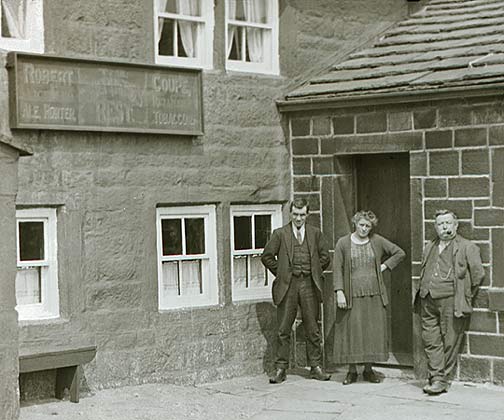 ---
Shepherds Rest - East Parade, 125 Bolton Brow, Sowerby Bridge HX6 2BD
---
Shepherds Rest - Hubberton, Steep Lane, New Barton
Fact - aka the 'Riggin'. Now housing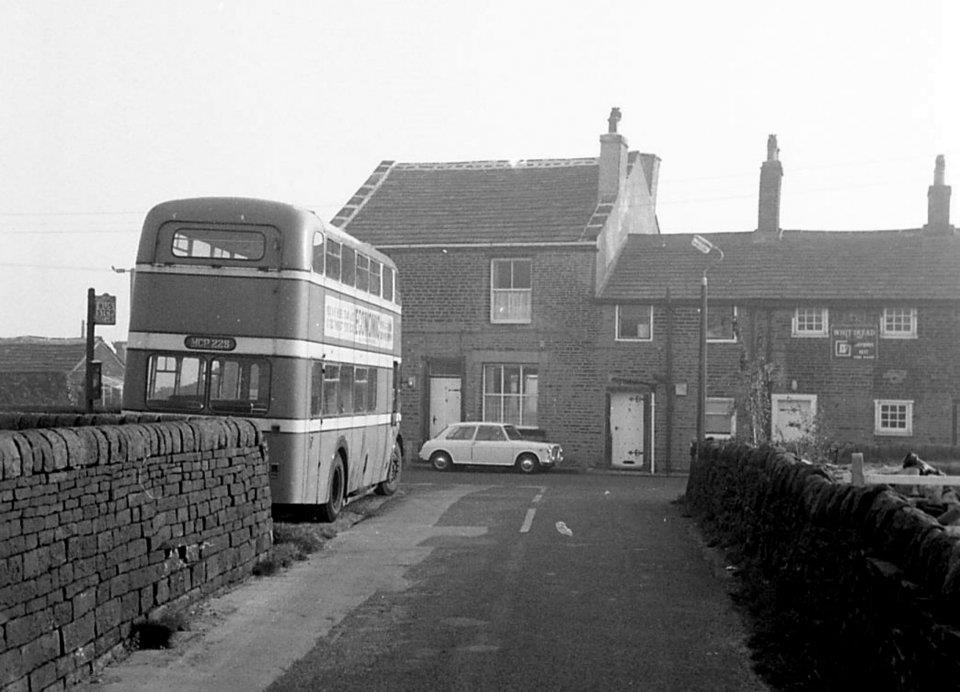 ---
Shibden Mill Inn - Shibden Mill Fold, Shibden HX3 7UL
http://www.shibdenmillinn.com/

Fact - aka 'Board Inn'. One room dates 1643
The building is over 400 years old and has always been used as an Inn. It is thought to have been opened initially to serve the occupants of neighbouring cottages employed at the Corn Mill. The remains of the mill were removed to form the car park.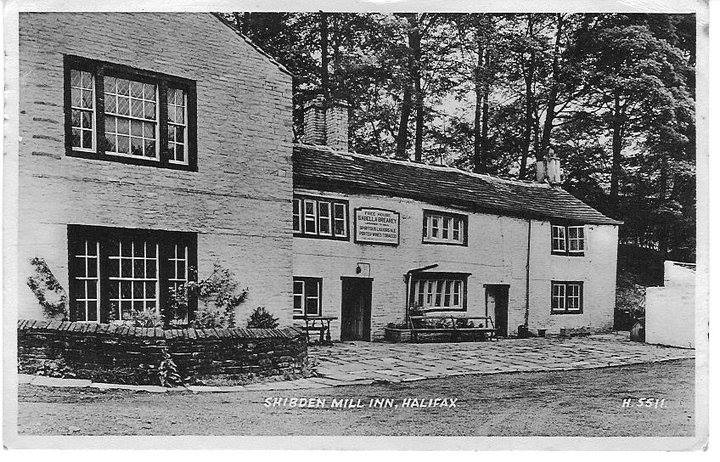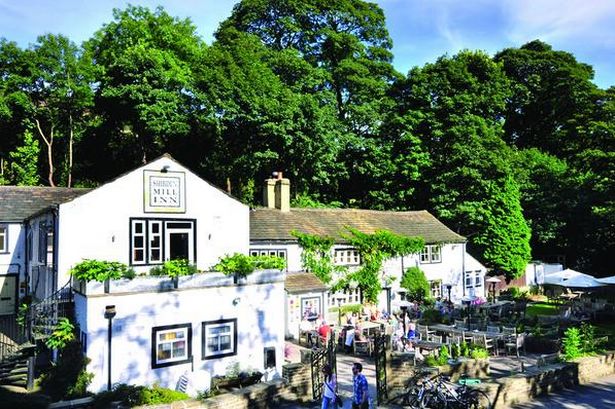 ---
Ship - Ship Street/Victoria Street, Brighouse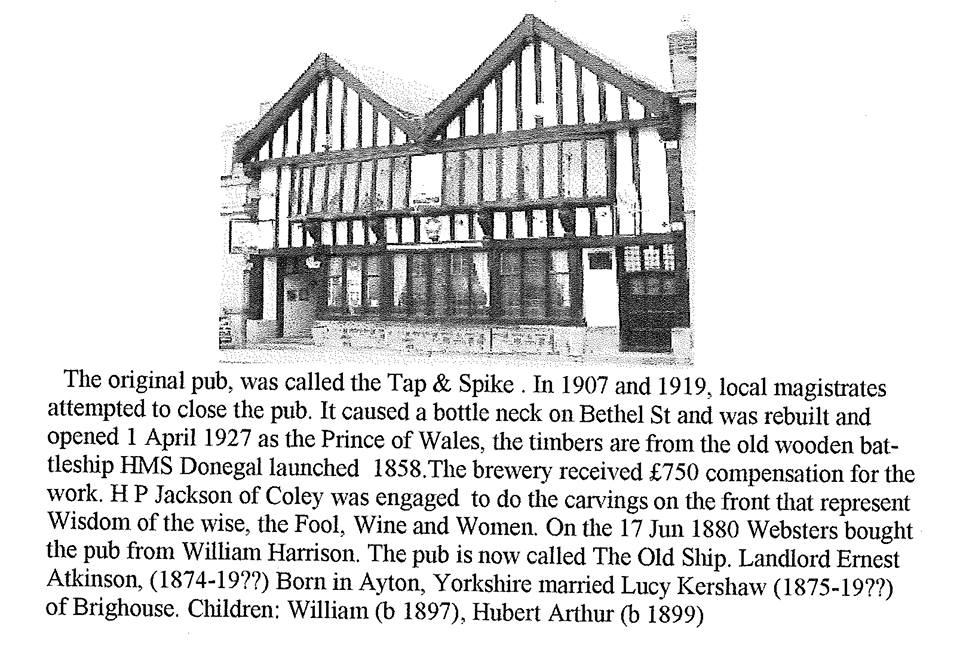 ---
Ship Inn - Bull Green, Halifax

---
Ship Inn - 1 Waterside, Halifax (closed in 1911)

Passing along Water-lane, we come to an old fashioned stone mullion windowed house, now known as the "Ship Inn" or "The Old Ship Inn". There seems to be no date about it, but its architecture tells us it was built in the 17th century. Now called Waterside, this house and the pleasant "ings" that once lay around it were known to our forefathers as "Brookroyds" - the clearings by the brook.
In 1570, Brookroyds belonged to or was tenanted by a family of the name of Maud -Alice Maud, widow, and Robert Maud, her eldest son, owning it; but before 1595, the Gibson family had taken up their abode there, two Richard Gibsons, father and son, being then its owners and occupiers.
From Halifax GUARDIAN, 26 November 1898  By J. LISTER, ESQ., M.A


---
Shoulder of Mutton - Burnley Road, Blackshaw Head (closed in 1998)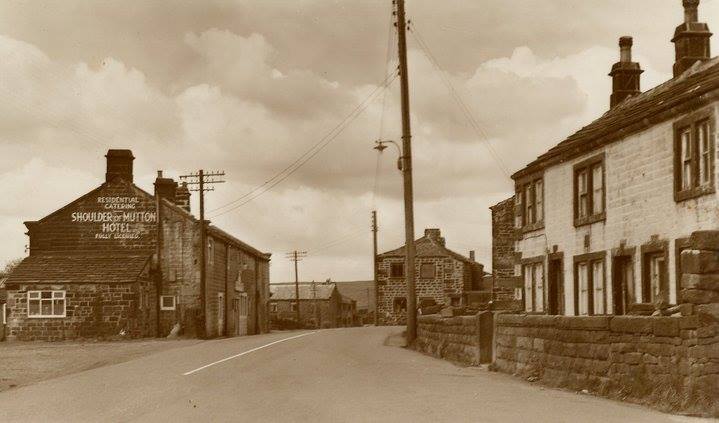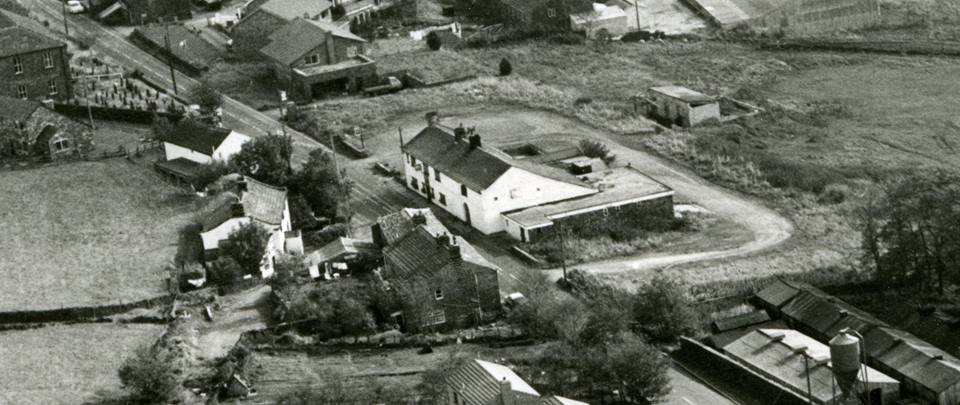 ---
Shoulder of Mutton - Wellgate/, Lindwell, Greetland (closed in 1974)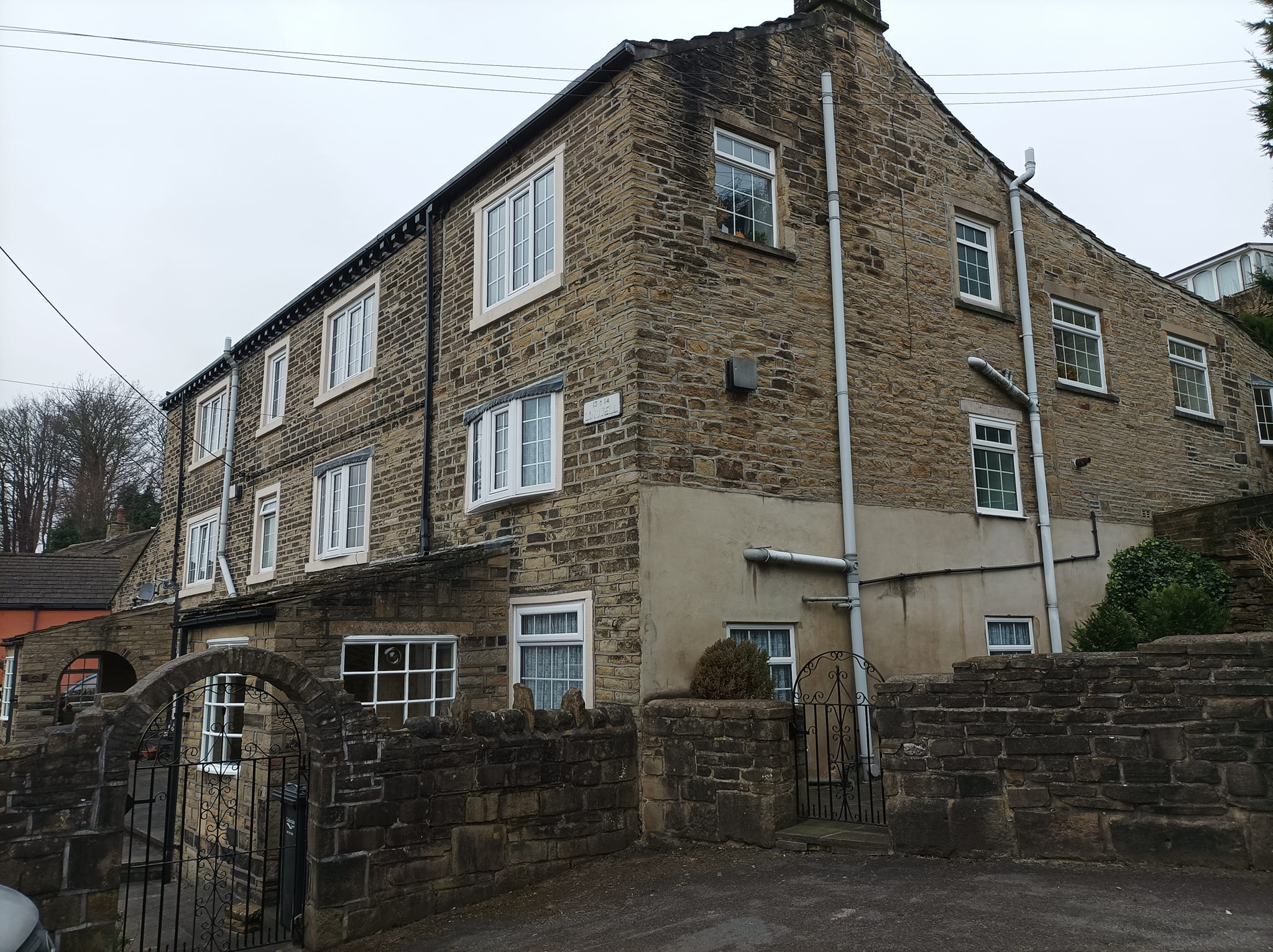 ---
Shoulder of Mutton - 4/5 Cow Green, Halifax (opened in 1778 and closed in 1920)

---
Shoulder of Mutton - 11 Russell Street/14 Petticoat Lane, Halifax (opened in 1819 and closed in 1892)
Where? Bottom half of what is now 'Burtons'
---
Shoulder of Mutton - Bridge Gate, Hebden Bridge (Closed in 2011)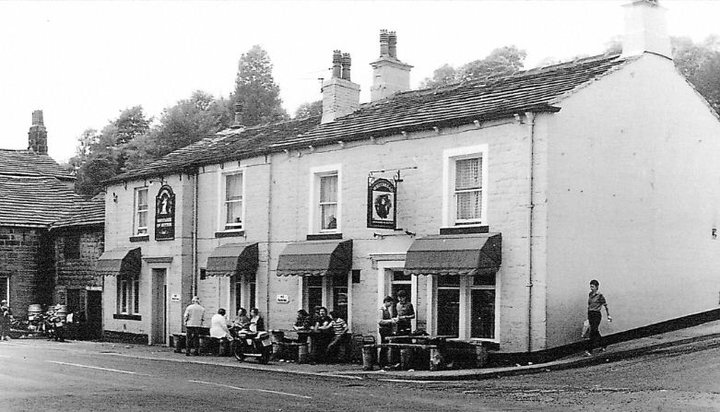 ---
Shoulder of Mutton - Towngate, Midgley (opened in 1789 and closed in 1956 for housing)
Fact - pub sign still visible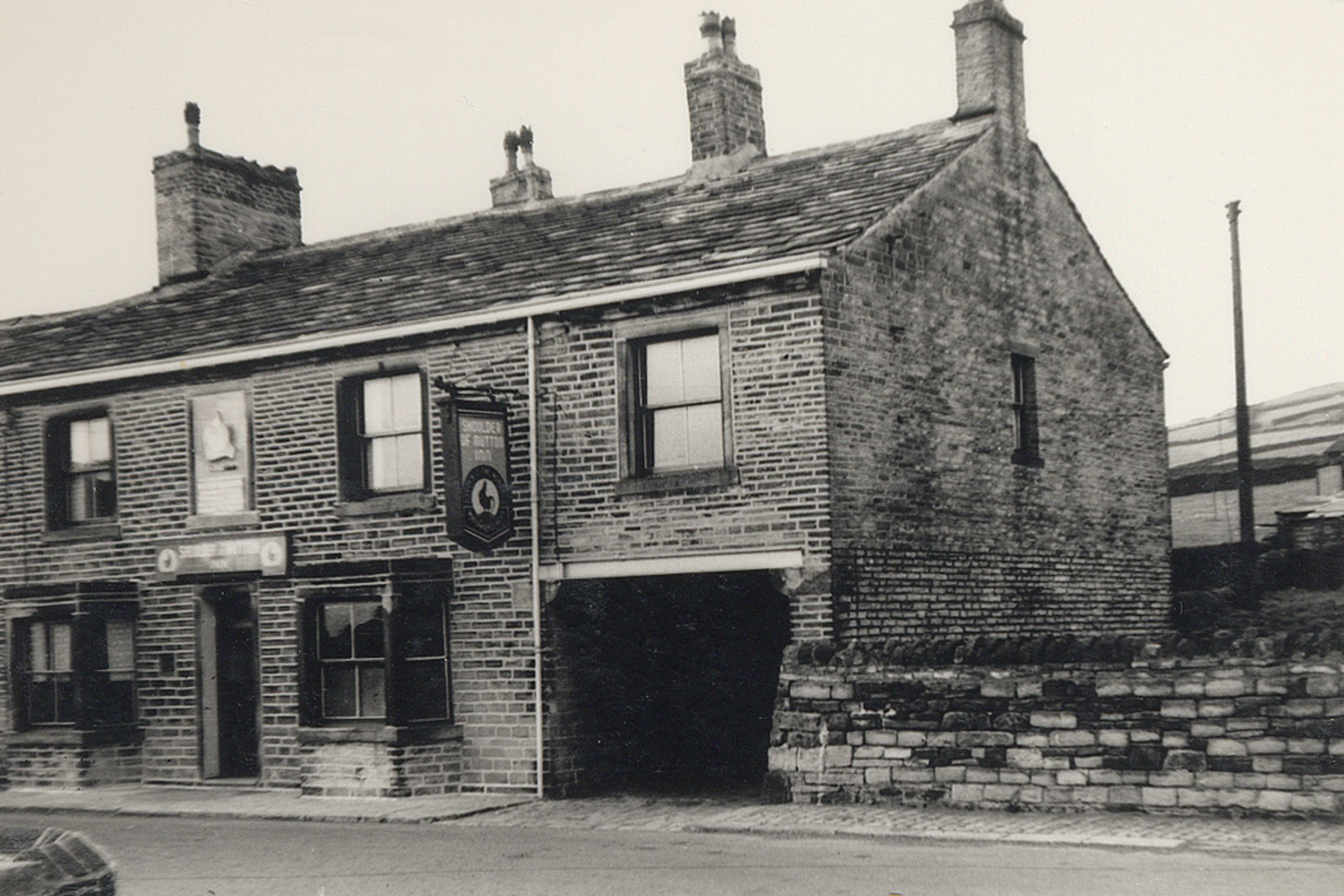 ---
Shoulder of Mutton - Moor End Road/Clough Lane, Mount Tabor (rebuilt in 1901 and closed in 1939)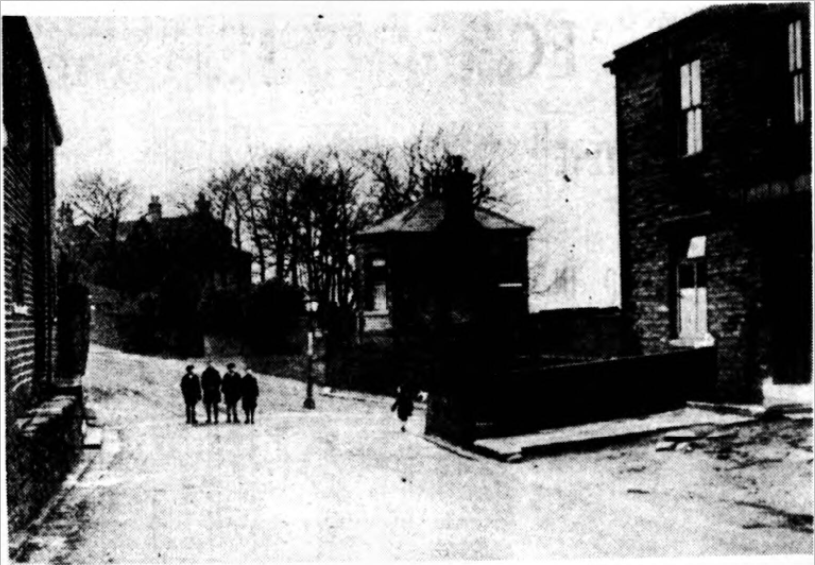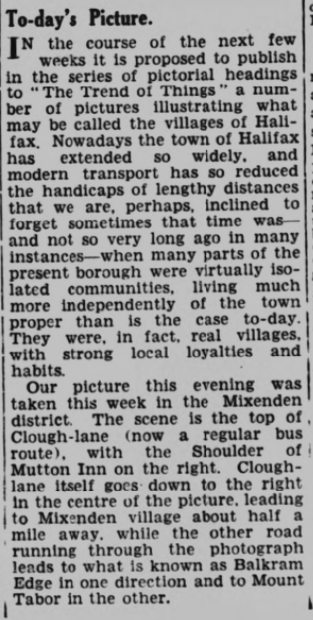 ---
Shoulder of Mutton - Cragg Road/56 New Road, Mytholmroyd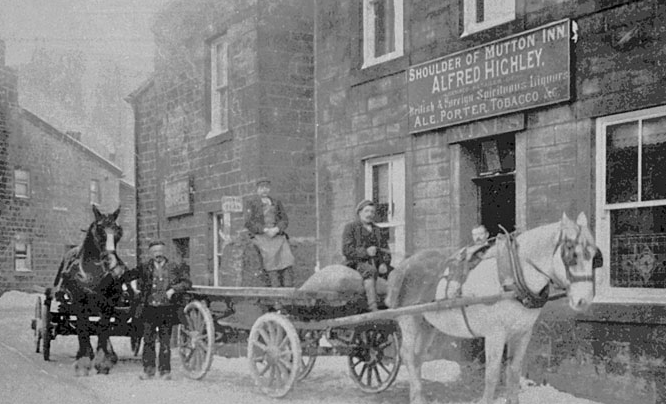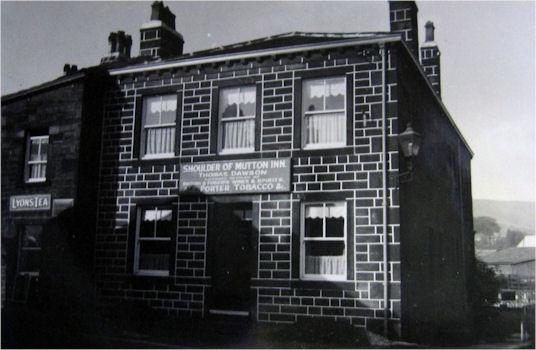 ---
Shoulder of Mutton - 1 Mutton Fold, Towngate, Northowram HX3 7EA   Phone: 01422206229 (date on lintel is 1622)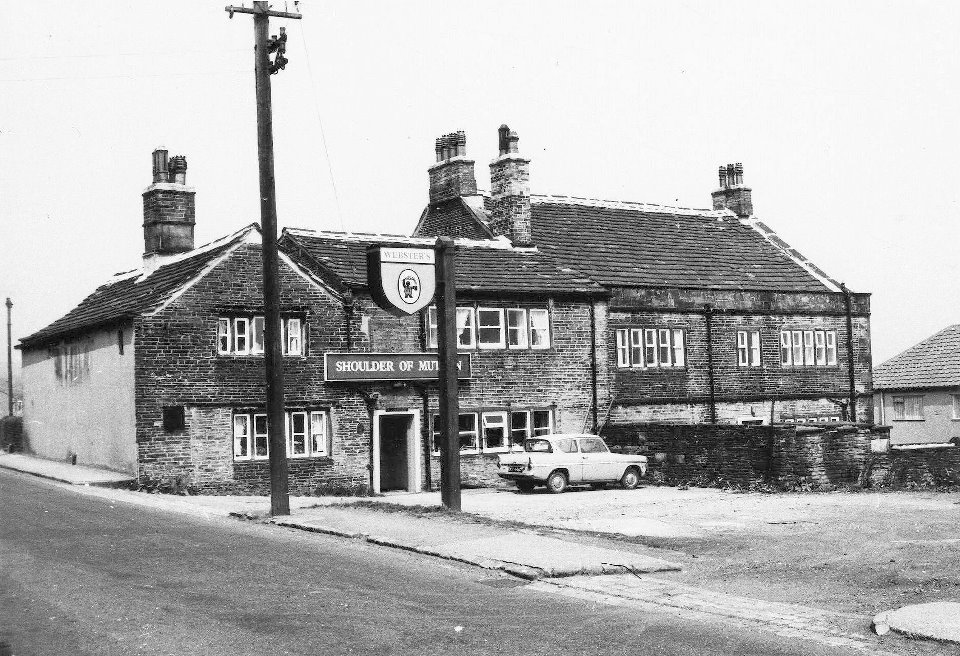 ---
Shoulder of Mutton - 4 Moor End, Ovenden

---
Shoulder of Mutton - Carr House Lane, Shelf HX3 7RB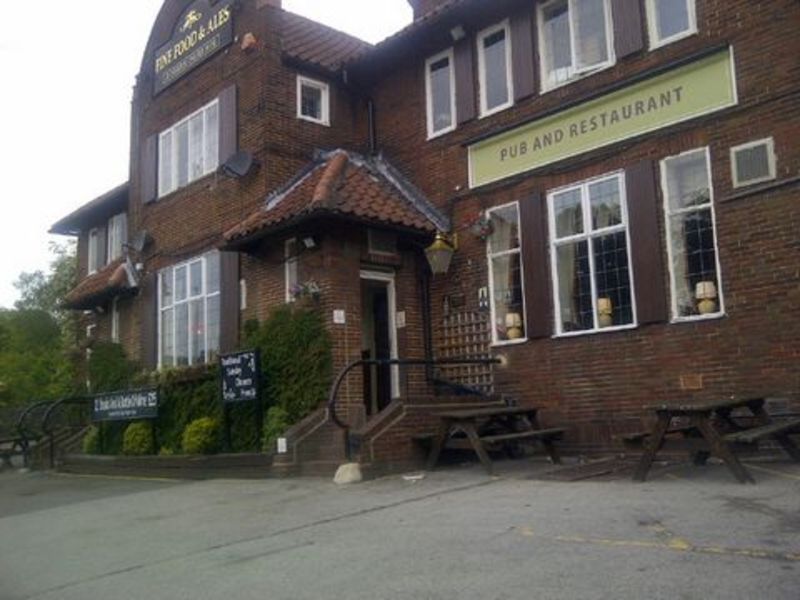 ---
Shoulder of Mutton - Caine Lane, Southowram
Fact - previously known as 'Mutton Inn'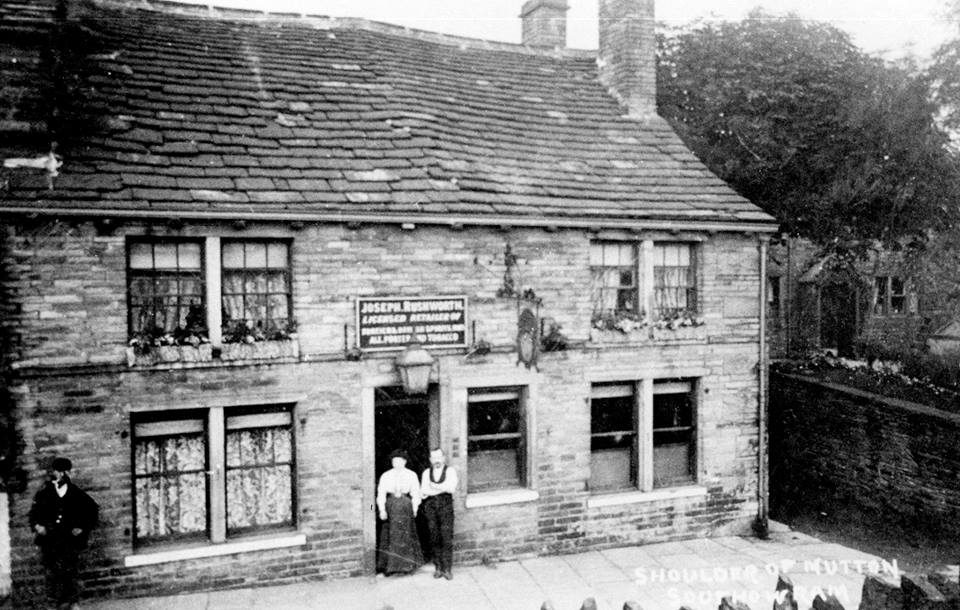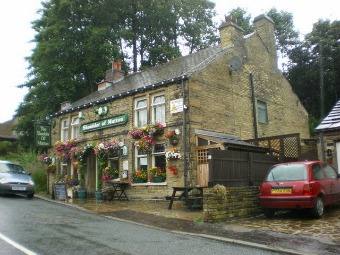 ---
Shoulder of Mutton - 122 Burnley Road/Toad Carr, Todmorden
Fact - rebuilt and called 'The house that Jack built' in 1974, now called 'Jack's House'

---
Siddal Place - 49 Oxford Lane, Siddal HX3 9BJ  got pics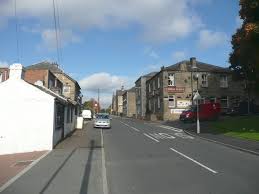 ---
Siddal Tavern - Aspinal Street/11 Hardaker Street, Siddal (opened in 1869)
'Hello, I have a little history to share on the Siddal Tavern.  My great-great-great grandparents, John Crowther (b. 1820) and Harriett (b.1821) were the "Beerkeepers" at the Siddal Tavern on the 1871 census.  On the 1881 census, the Beerkeepers are my great-great grandparents, Joseph Crowther (b. 1847) and Mary (b. 1844).It changed hands some time after that, but I don't know if it was still run by family.Joseph and Mary's daughter Priscilla Crowther Collins is my great grandmother.  Priscilla and her husband John Collins immigrated to the USA in 1907 with their children.  Priscilla knew how to make beer on the stove, which she did during Prohibition :)  So, the family tradition was carried on.So glad I found this site!                                                         Bernadette Welsh'

---
Sign of the Church - Church Street, Halifax (see 'Ring O'Bells')

---
Silk Mill - Oldham Road, Ripponden
Fact - previously the 'Commercial' and also the 'Besom Brush'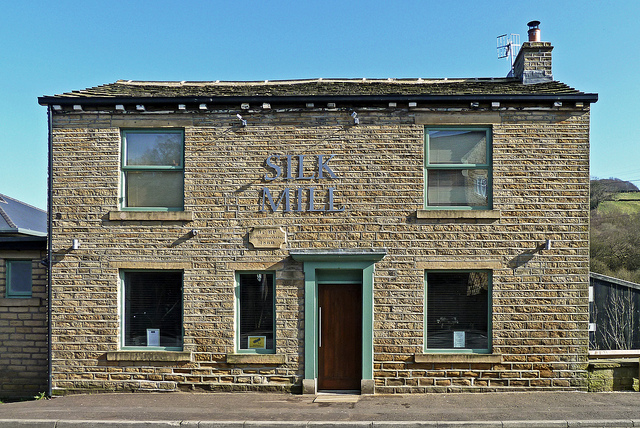 ---
Silvers Bar - Central Street/Silver Street, Halifax (see Bar Rouge)

---
Single Sister - Southowram

---
Slip Inn - North Bridge, Halifax 
Where? In a cellar of shops near to the Commercial Inn
---
Smiths Arms - 33 Corporation Street/Crib Lane, Halifax (closed in 1967 for Burdock Way)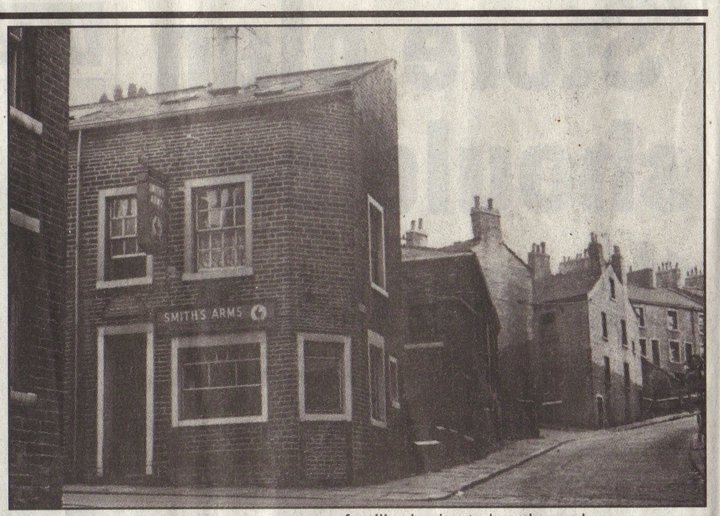 ---
Alphabetical list of

Pubs      1A  B  C  D  E  F  G  H  I J  K L  M  N  O  P  Q  R-  Ro-  S-  Sn- T  UV  W  XYZ

---
If you have enjoyed your visit to this website, please spread the word by clicking the 'like' and 'share' buttons below. Thank you