Southowram Calendar
Southowram Calendar

Apart from the Magna Via (Roman Road) there is very little activity to report around Southowram. Any travellers would be passing through between East  (York and Wakefield) and West (Lancaster and Chester areas) or North and South. There are ancient findings (work tools and weapons)scattered around the Pennines and proof of some small settlements (graves and arranged circles). The first local settlements weren't obvious until
12th Century - Norcliffe Farm comprising Little Norcliffe, Upper and Lower Norcliffe lived in by Richard Norcliffe

1275 - John of Ashday was known to be living at Ashday Hall
1275 - Southowram was known as Sudhouerum meaning on the south bank of the red beck and was part of the Honour of Pontefract

13th century - Back Hall Exley existed (Backhold Farm) rebuilt in 1668 by Thomas Hanson
1375 - Rookes family lived in Norcliffe Farm and then Richard Brighouse in 1550
1379 - Only 20 married and 3 single people paid poll tax in Southowram
1420 - Shibden Hall was built by the Otes family
1442 - Religious service held at Cromwell Bottom Hall. Leave granted to John Lacey 'Lord' of Cromwell Bottom. Service included almost everyone who lived in Southowram then. 
Late 15th Century - Walterclough Hall and Sunny Bank Farm existed 
1500 - St Annes in the Grove House(top of Brookfoot) is mentioned (not to be mistaken with St Anne's in the Grove Church although services were known to occur here)

This would not have been the original house
1515 - Ashday Hall which was rebuilt in 1515 by John Holdsworth 
1532 - First Chapel of St Anne (Chapel Le Brier) was built at Cromwell Bottom by the Lacy family and their neighbours. This was a free chapel I.e. free from interference by the Vicar of Halifax. The people who built the chapel and their heirs were the ones who appointed the priests in Southowram. This served a portion of population living at Shibden, Waterclough, Southolme. Purl Well, Cromwell Bottom, Ashday and Birks Royd.

Around the year 1530, dwellings were on the lower slopes of the hills, as the higher ground was poor land, wet, cold and short of vegetation ever since the last ice age.
1547-49 - Many 'free' chapels were closed and their income confiscated by the Crown
1572 - Blaithroyd Farm (aka New Hall) was used for Catholic services which were banned at that time. Nearby was some ground in Delf Brow called the 'Burying-Place' Is this due to the plague?
End of 15th century - It is known that the Manor of Southowram was a part of the Manor of Elland. John Lacey acquired the Manor by his marriage to Margaret de Eland.

1604 - St Anne's was known to be open again but mortgaged by John Lacey (in need of money)
1604 - Southowram Hall and Ireland Farm existed at Shibden Hall Road bought by Henry Hemingway
1609 - Newhouse was owned by Micheal Bairstow who married Sarah Hemingway (sister of Abraham Hemingway)
1612 - Shibden Hall was sold by Edward Waterhouse to the Hemingway family who were cousins of the Listers
1645 - Cock and Bottle was built
1671 - Thomas Whitley bought part of the Manor of Southowram
1677 - Highfield Farm existed rear barn probably an early 16th century house
1678 - Stone marked 1678 at Upper Marsh
1691 - A house doorway dated at Colwell Hill
1695 - Little Norcliffe Farm was bought by the Lister family and then by the Walker family of Crow Nest in the late 1700's
17th Century - Cross Platts existed off Church Lane
1709 - James Lister obtained ownership of Shibden Hall
1713 - The present Ashday Hall was built by William Holdsworth
1738 - Ashday Hall was extended by Rev Thomas Holdsworth
1746 - Several properties of Cromwell Bottom(including St Anne's) was bought from John Ramsden by William Thompson who died in 1767 and succeeded by his nephew Joseph Thompson (a trustee of St Anne's Chapel
1758 - Southowram Workhouse recorded in Ashday Lane. In 1777 it occupied 60 inmates
1760s - Ivy House Farm, Whitley Lane existed.
1770-1820 - 'Ashday Rutway' was used to transport stone flags and slates down to Cromwell Bottom
1771 - Law Hill House was built by Jack Sharp
1780 - Malt Shovel was built to provide facilities for the quarry workers
1787 - Longlands was used as Sir William Staines Charity School at Lady Royd by 1857 the property was in a state of disrepair and in 1860 was sold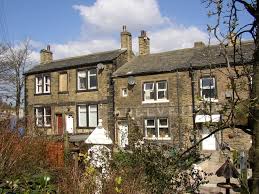 1700's late - Coldwell Hill Farm existed
1796 - St Anne's Chapel was in a state of disrepair and a meeting at Southowram Poorhouse decided it should be pulled down (but wasn't until 1815) and rebuilt in a more convenient place.
1800 - The front of Bankfield Farm was rebuilt
1800 - Brooksbank was a property at Bank Top. Lord Evelyn James Stuart lived here
1806 - There was between 3,000 and 4,000 people living in Southowram in places like Sow Farm, Swift Farm, Marsh (Lower and Upper), Halfpenny Lane and Southowram Town
1813 - John Rawson sold the Manor of Southowram. Christopher Rawson bought it back for 1,000 guineas and became Lord of the Manor
1813 - There was an independent Sunday School at Marsh Delves which moved to possibly? Bankfield Farm, Marsh Lane and in 1845 became associated with the Sion Congregational Church
1813 - Squire Aspinall is known to be living at Pasture House
1815 - Anne Lister moved into Shibden Hall
1815 - Horrowings was recorded including land called South Hunger Hill, Middle and North
1815 - St Anne's Chapel finally demolished
1816 - Foundation stone laid for St Anne's on 8th July.
1817 - Field House Farm existed at Bank Top
1817 - Willey Hill Pit recorded
1818 - St Anne's Church was completed

1820 - John Rawson owner of Ash Grove
1820 - Brier Lodge was known to have been recently built (now Marshalls at Brookfoot)
1821 - Thomas Drake moved into Ashday Hall
1822 - Pack Horse Inn was recorded
1822 - Single Sisters pub recorded. Where was it?
1822 - Chequers pub recorded - was this the Manor House?
1825 - Ashday Lane Methodist Sunday School was built by Wesleyan Methodists on land given by Thomas Drake of Ashday Hall. Teacher was Sarah Scisams
1825 - Law Hill School opened in the bottom floor of Law Hill House for Miss Patchetts
1824-1830 - Construction of Godley Cutting
1829 - Cat Heads pub recorded - where was it?
1829 - Delvers Arms pub recorded at Brookfoot
1830 - Brookfoot House was known to be occupied
1830 - Travellers Rest Beerhouse was known to exist at Bankfield Farm, Marsh Lane
1830's - Holly Royd recorded near Barker Royd
1834 - Shoulder of Mutton was recorded. Aka The Mutton

1834 - Manor House pub recorded (was this previously Chequer?)
1837 - Travellers Rest recorded, Pineberry Hill
1838 - Southowram Board of Guardians existed as part of Halifax Poor Law Union
1838 - Emily Bronte started to teach at Law Hill House in September, for a Miss Elizabeth Patchett for nine months
1839 - Emily Bronte went back home to Haworth in March
1839 - Southowram Sunday School/National School opened where George Darley Cosbey was the first master and senior pupils also taught the Junior pupils.
1841 - Aaron Aspinall lived at Adgil Grove Farm
1841 - Hall Ings existed and the Lodge at the end of the Park
1841 - Census shows Samuel Lee lived at Grange House
1841 - Walterclough Mill recorded
1841  - Census shows John Brook and family living at Pit House Farm
1841 - Isaac Thwaite and family lived at Bank Top
1841 - Abraham Hemingway owned South Holme Farm 
1841 - Oak Close Farm existed at North side of Higgin lane about 70 yards from junction with Bank Top
1841 - Pit House Farm existed Coal Pit, Coal Pit Farm
1842 - Little Marsh, Bank Top(9 acres with quarries) occupied by Joseph Hall
1845 - Ash Grove school was supported by Mrs Edward Rawson of Ash Grove
1845 - Canker Dam Mill was owned by Joseph Womersley
1845 - Census shows Slead Cottage at 12 Chapel Lane
1848 - Snydal Farm existed on Higgin Lane
1849 - Stone on property at Barker Royd reads 1849
1850's - Clough Head Cottage existed and later became 'Who Cudda Thow't It' in the 1860's
1850 - Marsh Farm existed and owned by Joseph Thwaites at Marsh Fold down Twinge Lane/ Marsh Lane until his death in 1854 then passed to John Hebblethwaite
1850 - Slead House is recorded at Slead Hill (land between Chapel Lane and Church Lane) 
1851 - Lower Norcliffe for sale(Sunny Bank Dumb Mill area)
1851 - Prospect House appears in Census
1852 - Beacon Hill Railway Tunnel opened
1852 - Upper Marsh Farm recorded
1850's - Pot Ovens, Near Mires and Far Mires existed. Was this near Mortons Brickworks in Siddal?
1854 - Higgin House existed at the north side of Higgin Lane

1854 - Yew Tree House is recorded
1854 - Laverock Hall, Pinnar Lane appears on maps
1855 - Upper Delves recorded
1857 - Southowram Mechanics Institute was fouded at St Annes' school room
1857 - Bethesda Primitive Methodist Chapel opened

1858 - Bethesdas Primitive Methodist School opened a few weeks before the Chapel did
1859 - United Methodist Free Church was built on Slead Hill between Chapel Lane and Church Lane
1861 - Colburn Farm existed top of Beacon Hill Road
1861 - Walterclough Hall School recorded
1861 - WhoCudda Thowt It was recorded
1861 - Southowram Post Office is recorded
1860's - Observatory built on Pinnar Lane
1864 - Newspaper report of Southowram stocks being used just below Pack Horse in Caine Lane
1865 - Southowram was included in the district of the Halifax Borough
1869 - Binns Bottom quarry known to be worked
1869 - Blue Bell pub recorded at Bank Top
1869 - Rook Tavern was recorded. Where was it?
1869 - New Road Inn recorded in Lightowler Buildings at far end of Blaithroyd Lane
1870 - Mrs Holdsworth ran a private adventure school on Blaithroyd Lane
1870 - Twinge House recorded
1871 - Birks Royd known to exist off Church Lane
1871 - Census shows Providence Buildings
1871 - Southowram Co-op, Halifax Industrial Society opened at 1 Law Lane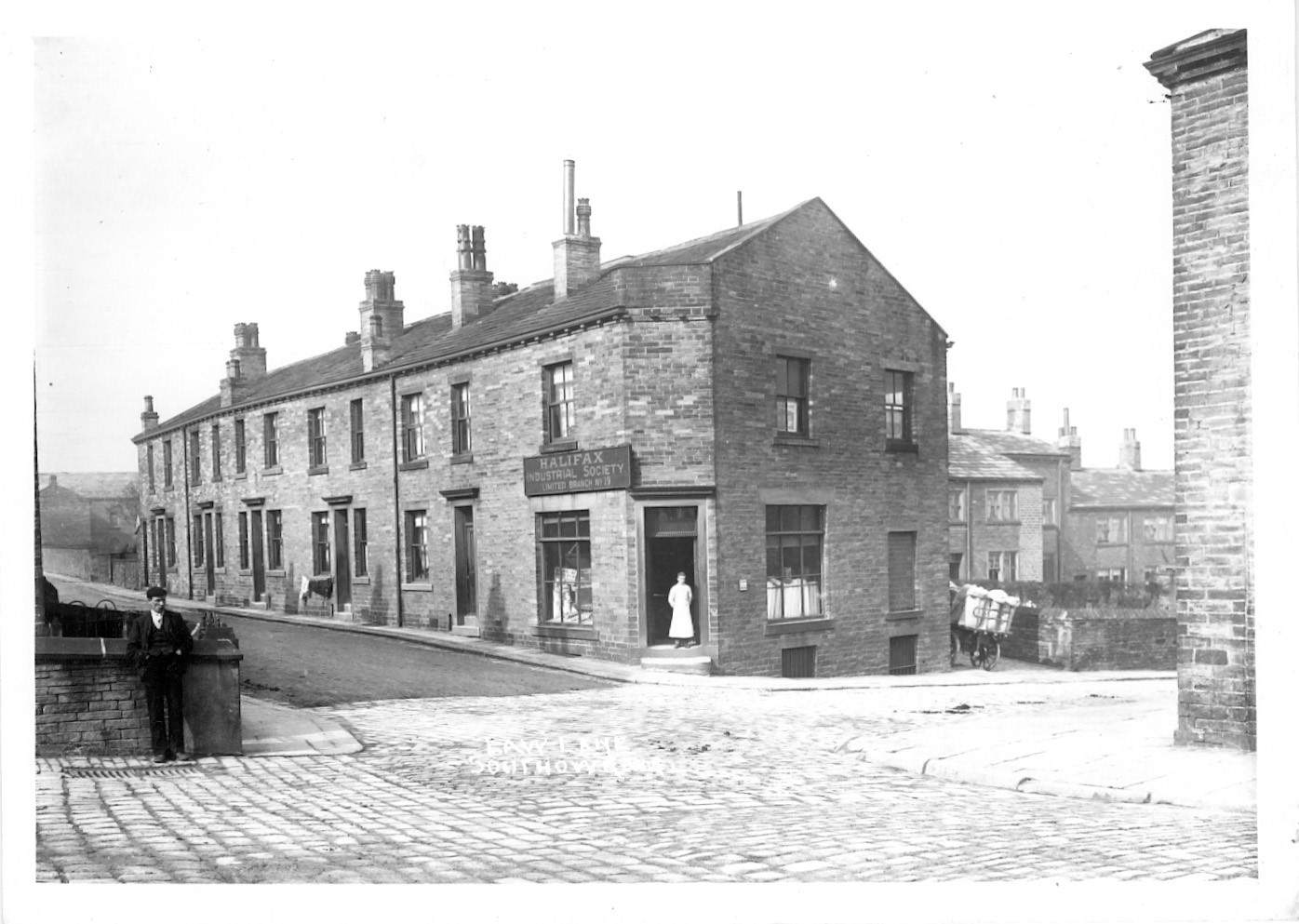 1871 - Cote Hill Farm existed near Ashday Hall
1871 - Cromwell House existed at Cromwell Bottom
1871 - Hollins House recorded off Church Lane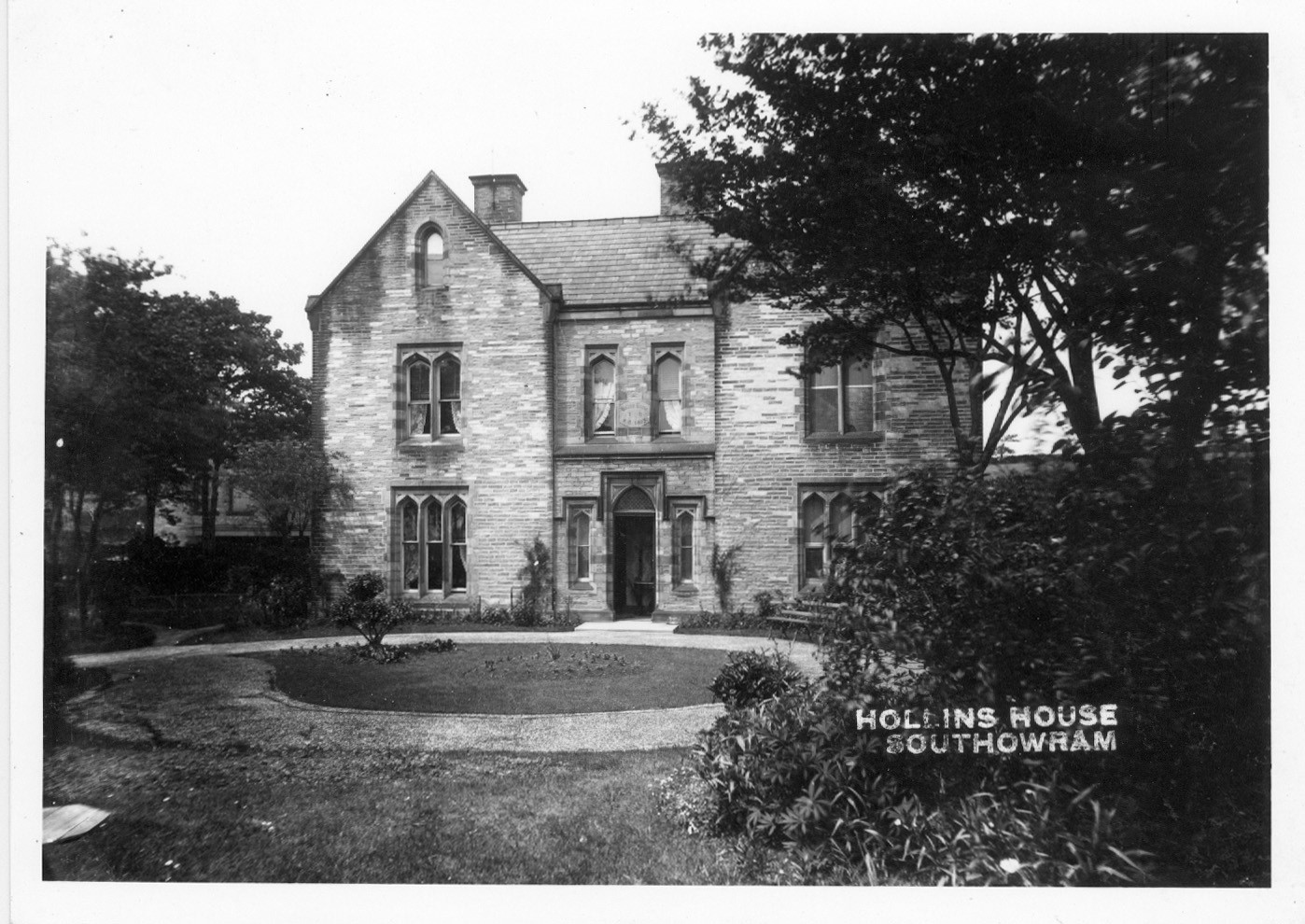 1871 - Chancery Buildings existed on the corner of Law Lane/Pinnar Lane
1871 - Watson House recorded
1872 - Stoney Royd hospital opened
1874 - Southowram Bank Board School recorded
1875 - Siddal school opened
1877 - Withinfields Junior School was built
1878 - St Peters School opened in Brookfoot
1879 - Society of Druids Recorded
1879 - Walterclough Gardens recorded
1880 - Wilson Marshall(son of Solomon) lived at the Gate House 
1881 - Fort William appears in census between Cross Platts and Barker Royd
1881 - Hill's Yard recorded off Pineberry Hill
1887 - St Micheals and All Angels Church was opened at Southowram Bank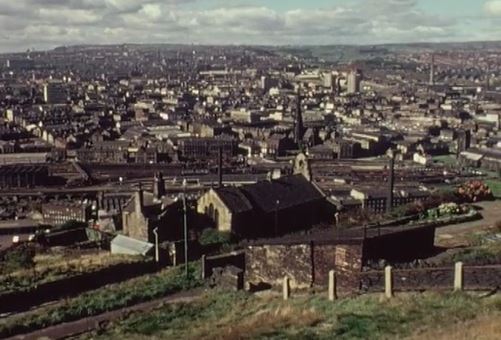 1888 - Sion Sunday School opened at Bank Top
1888 - Walterclough Colliery and Pit opened

1891 - Samuel Marshall was living at Toft House Farm
1891 - The Rock pub was recorded
1890s - Horse and Groom pub recorded. Where was it?
1895 - St Peters Mission Church opened in Brookfoot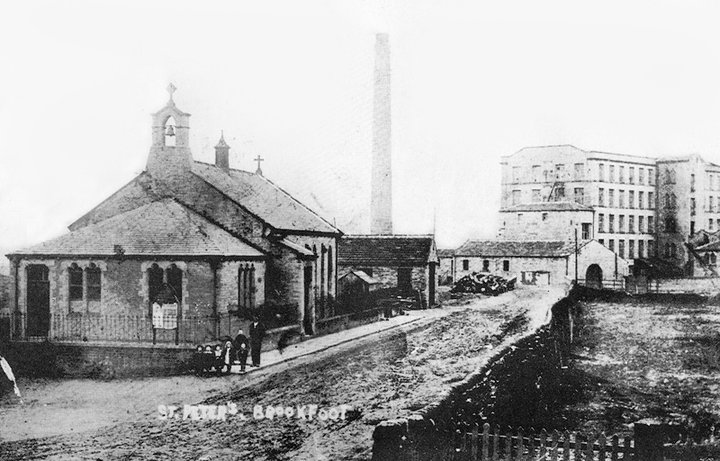 St Peter's Mission Church Brookfoot with Brookfoot Mill to the rear
1896 - Ashgrove mine(coal and clay) was recorded. John Clay worked here
1896 - Southowram Club and Institute opened. Built by George Aspinall

1900 - Ratepayers voted to be incorporated into Halifax Borough instead of Brighouse Borough
1901 - Light Railway was sanctioned but never built

---
Thanks to Malcolm Bulls' Calderdale Companion for much of this information
---
Return to Southowram History
---
If you have enjoyed your visit to this website, please spread the word by clicking the 'like' and 'share' buttons below. Thank you