Southowram History 1 - Church to Old Bank
Southowram History 1 - Parish Church to Old Bank

Clarke's Bridge at Bank Bottom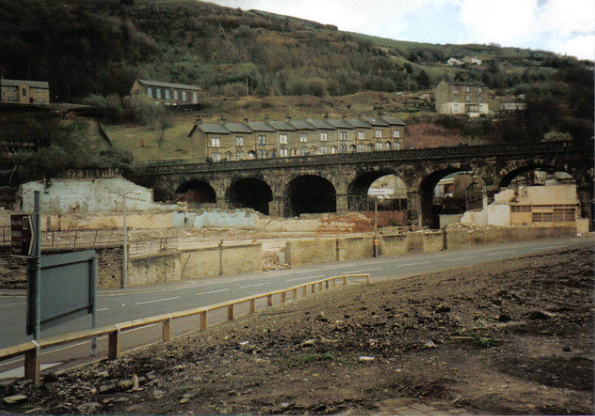 Coal drops - webpage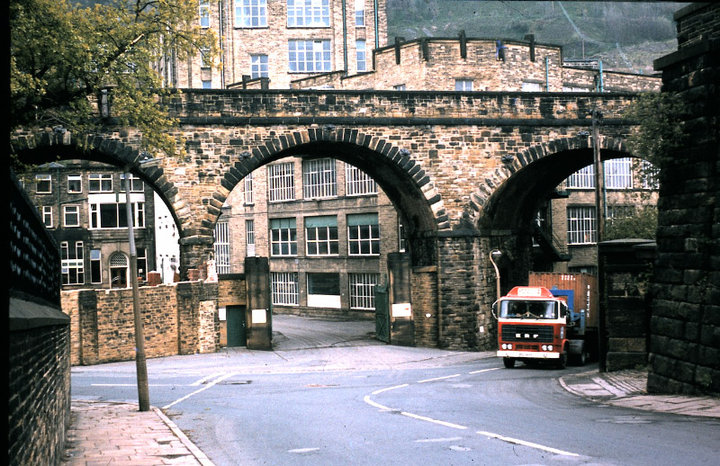 Above- The road where the wagon is coming from is Berry Lane. This leads around to Mackintoshes and then changes to Bailey Hall Road which leads on Swan Bank Lane to Swan Bank, Caddy Field and Stoney Royd areas at the bottom of Trooper Lane.
Beerhouses along this road included:-
T' Cat I' Th' Window - 8/10 Lower Kirkgate
Dublin Arms (aka Wagon and Horses) - 7 Berry Lane

Swan Bank Tavern - opposite Stoney Royd Gardens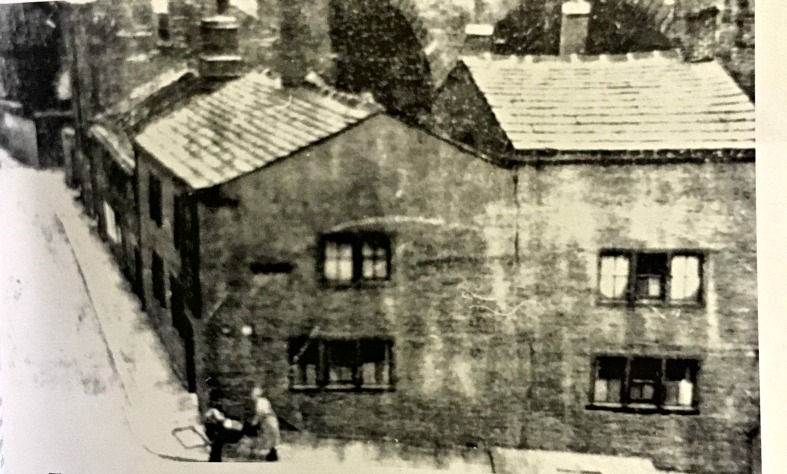 Cat I'th Window stood at 8/10 Lower Kirkgate, where the entrance to Matalan carpark is. If you walked up the left side of the pictues you would be walking below the bottom of the Halifax Minster grounds.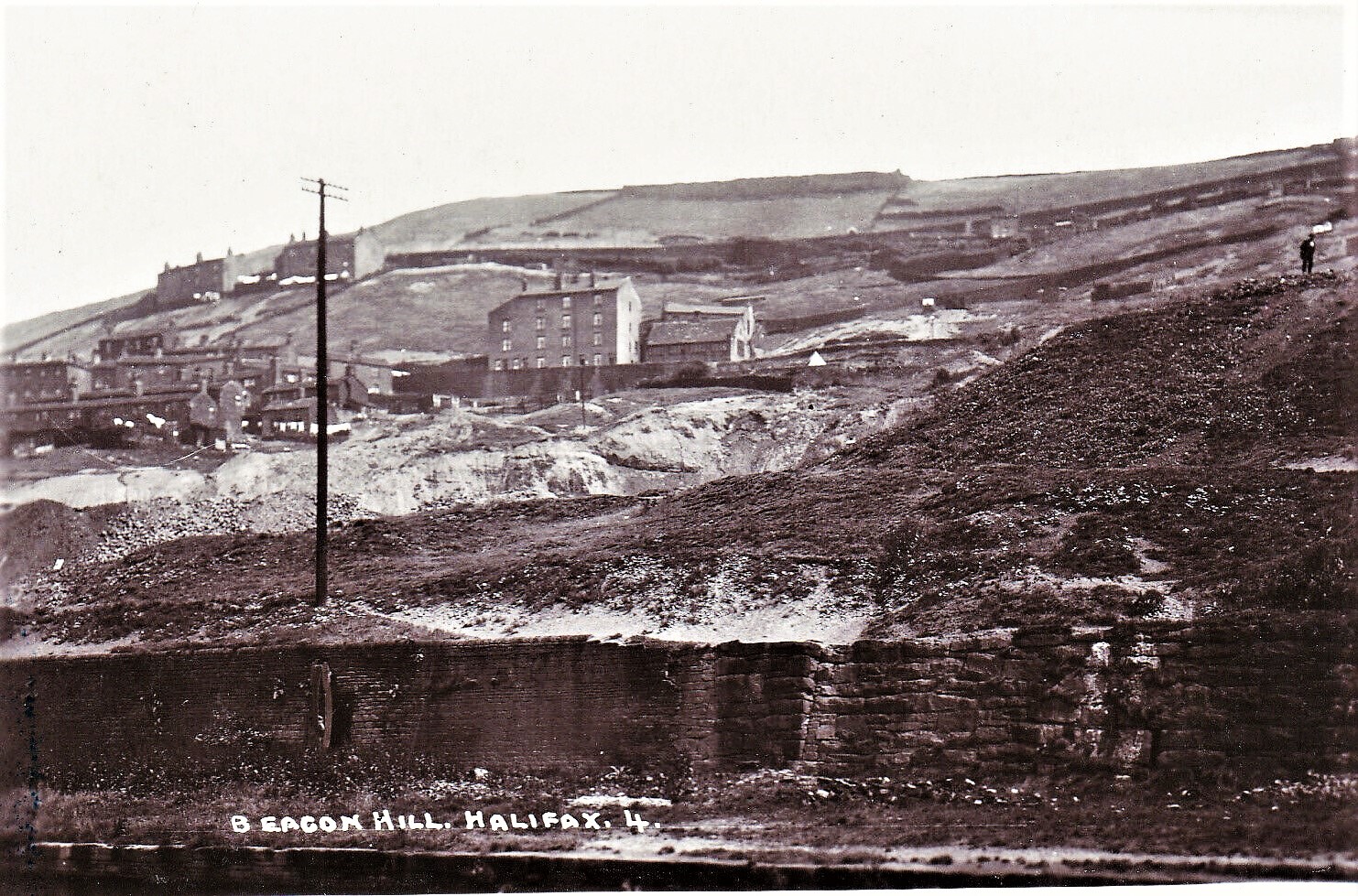 Taken from the back of Mackintoshes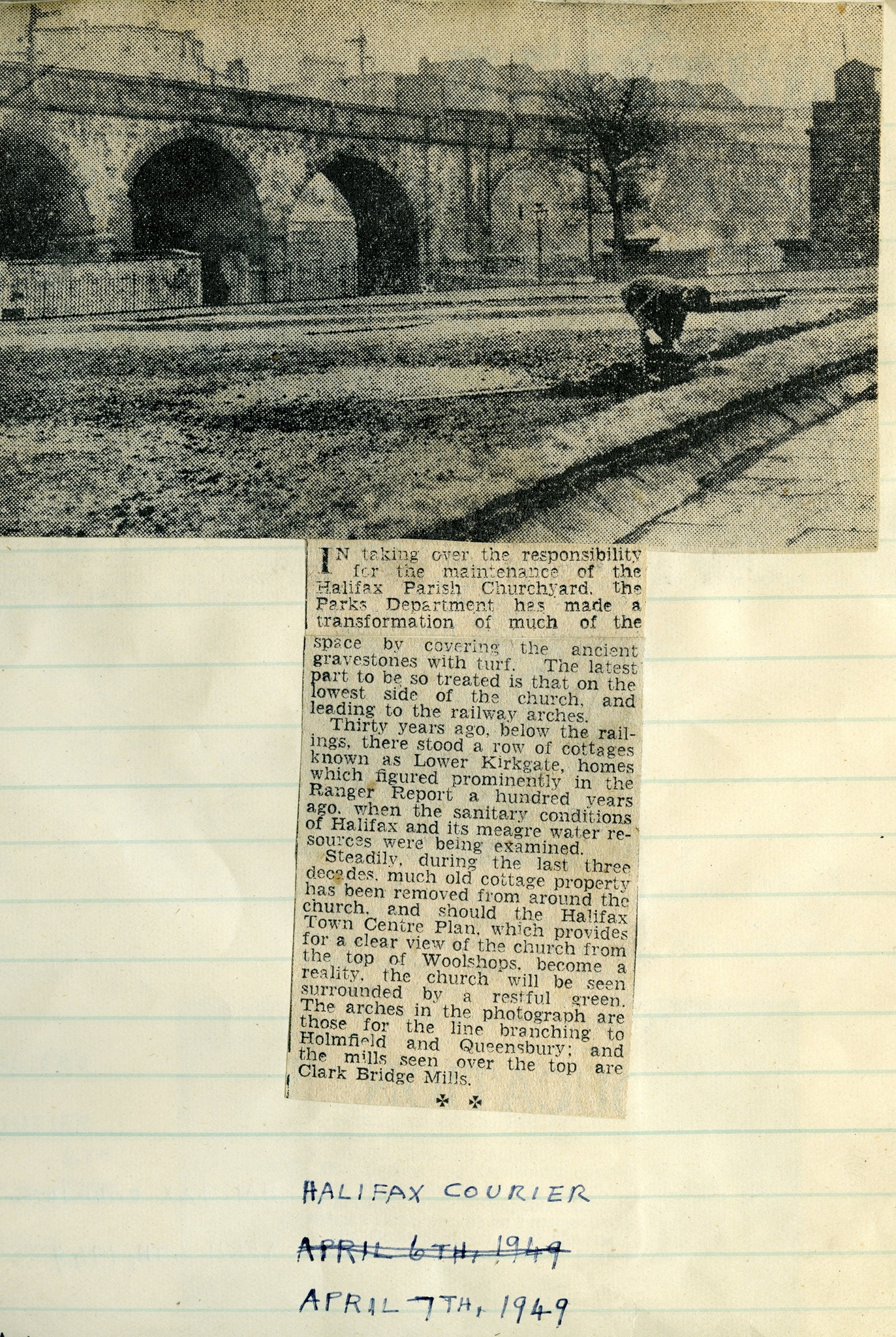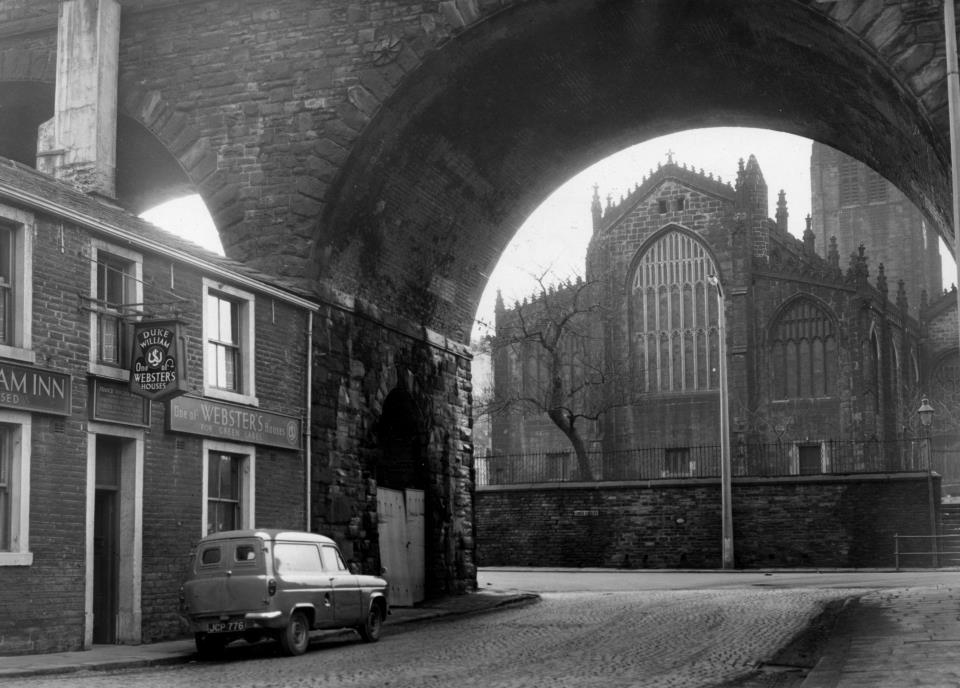 Duke William Inn, Bank Bottom
Strangers Rest Inn was on the right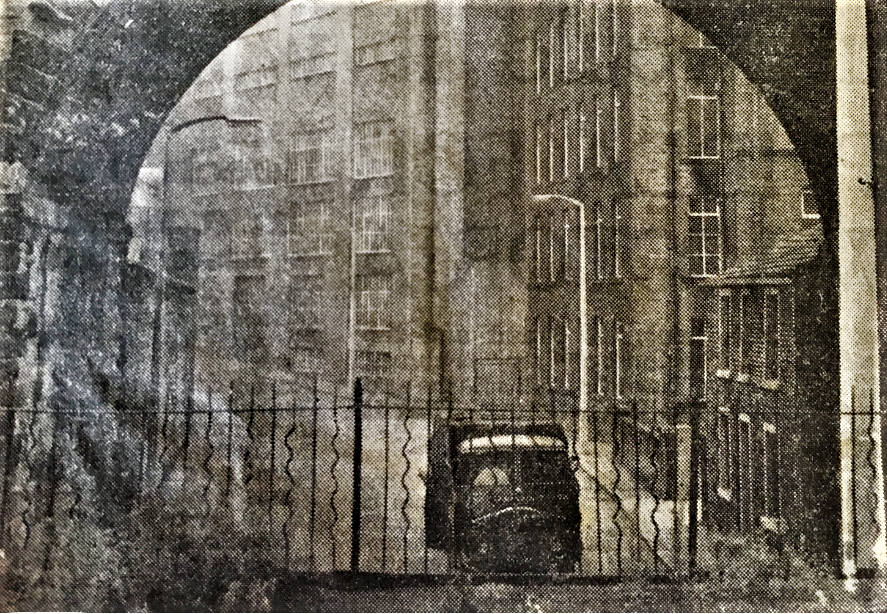 Duke William on the right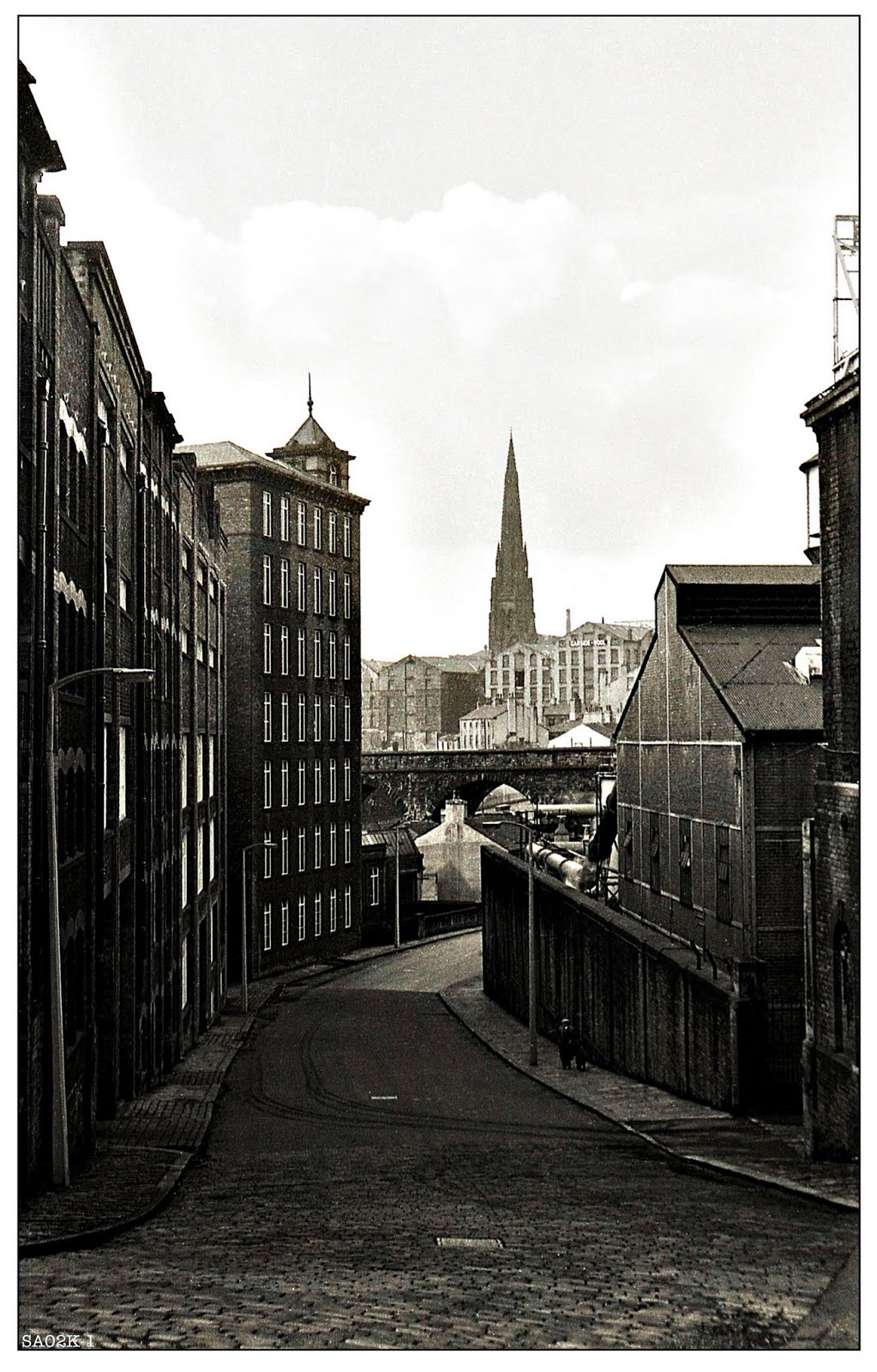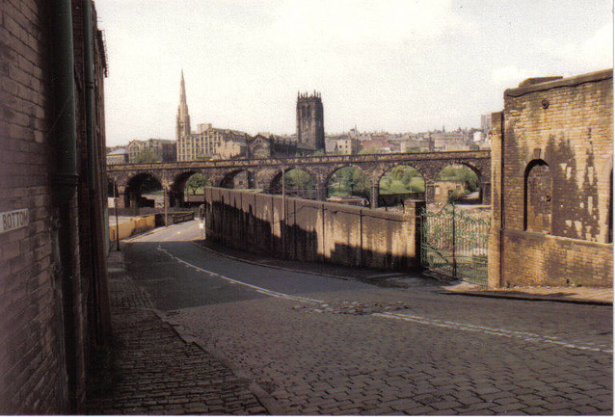 Gas works on the right,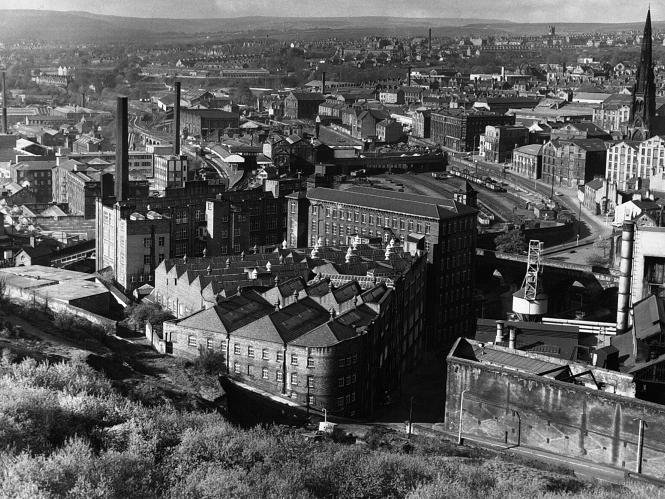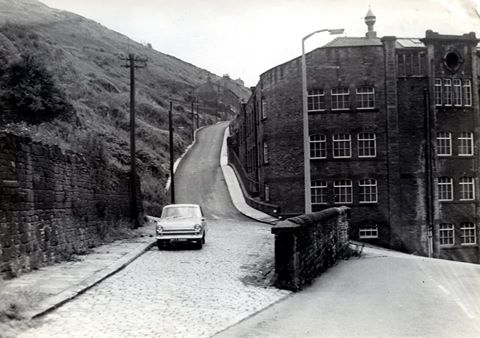 Above - Looking up Southowram Bank, Magna Via to the left and Clarkes Bridge/Bank Bottom to the right.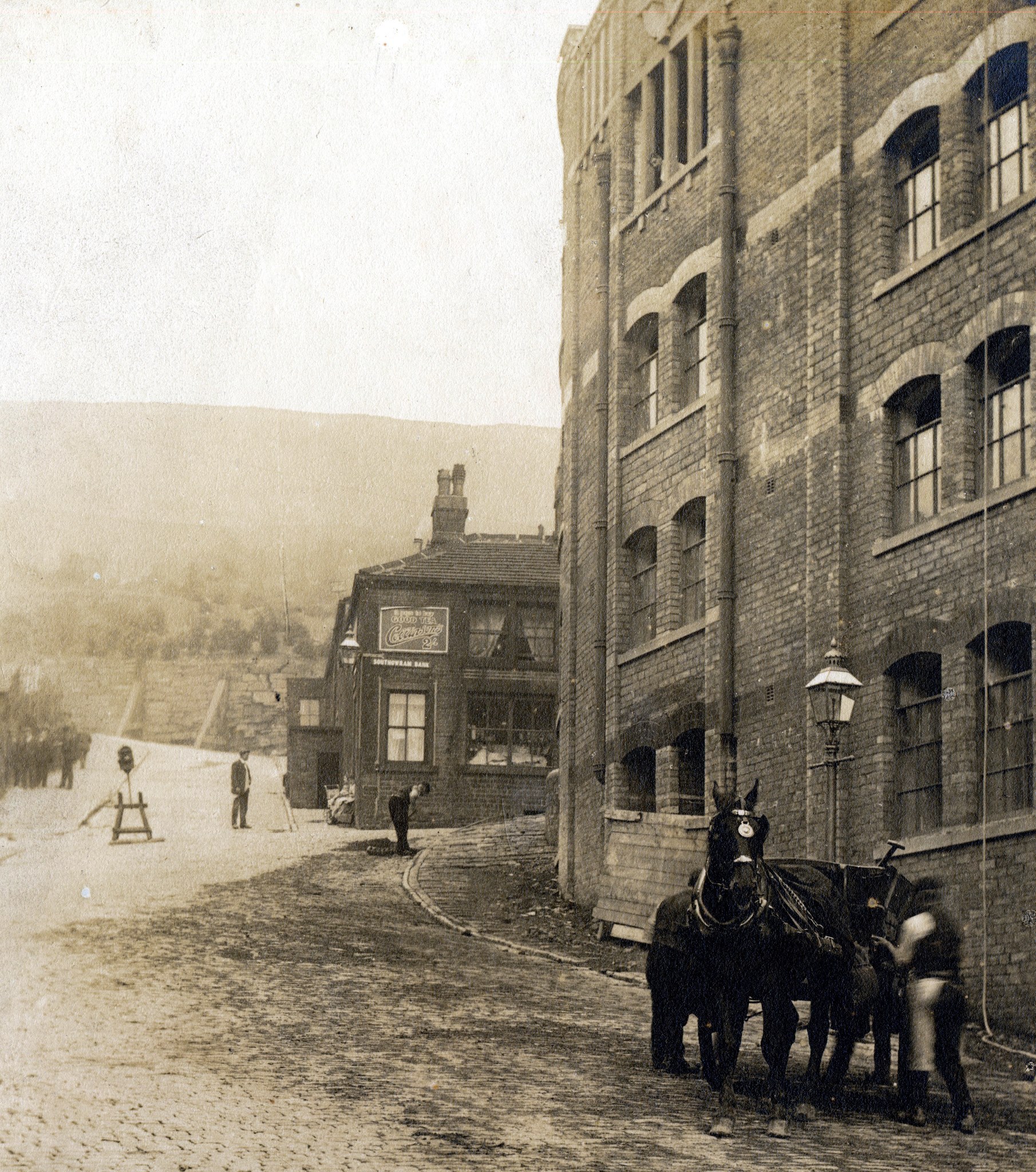 Bank Bottom thanks to Steve Gee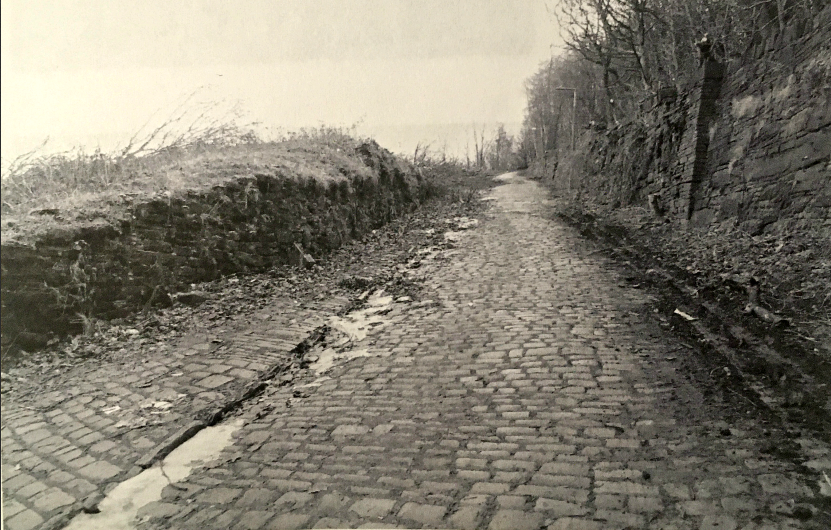 Straight forward we can see the old Roman road which is called the Magna Via or Old Bank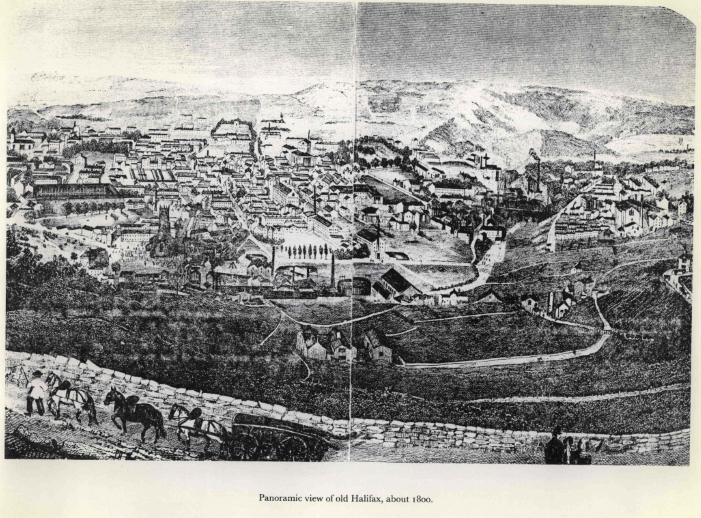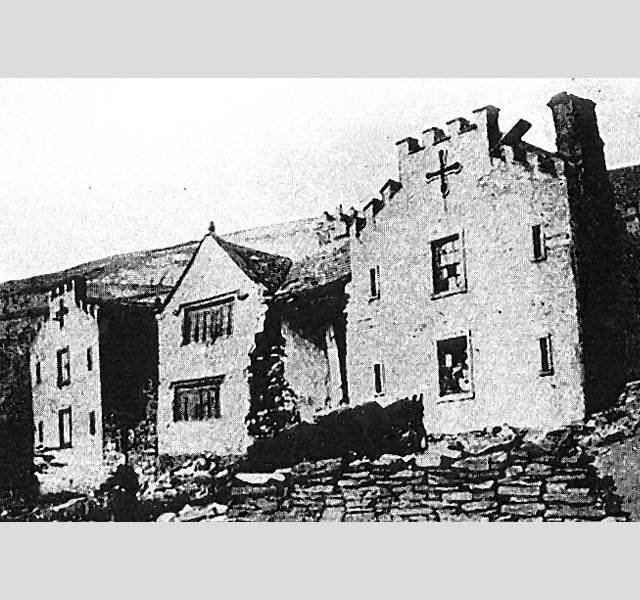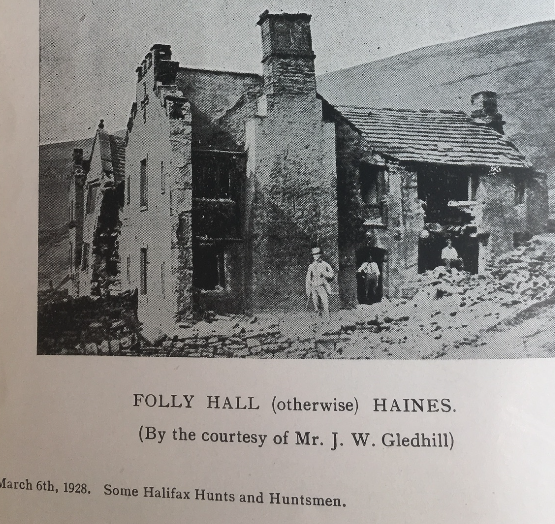 If we turn left we are on Charlestown Road

Above - Charlestown Road runs left to right

Old Bank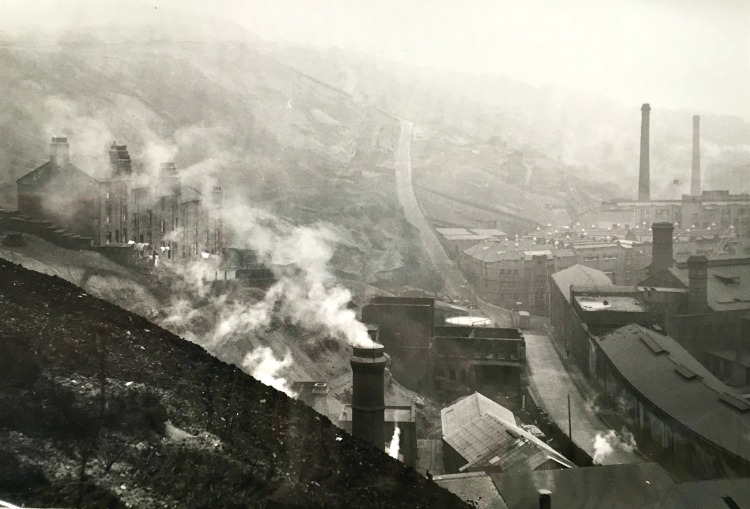 View of Southowram Bank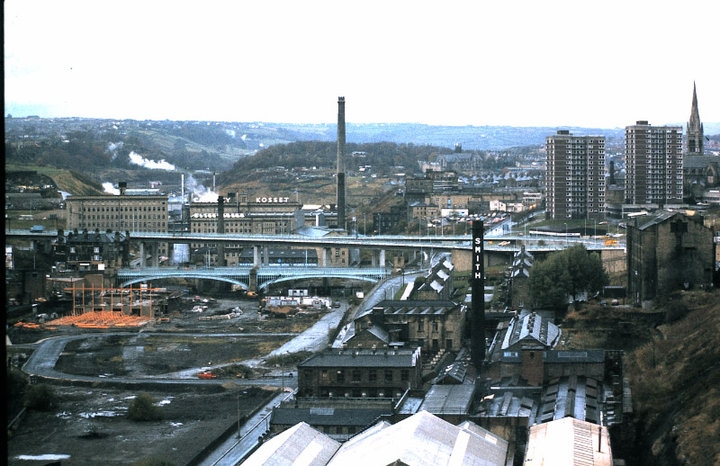 View Historic Charlestown here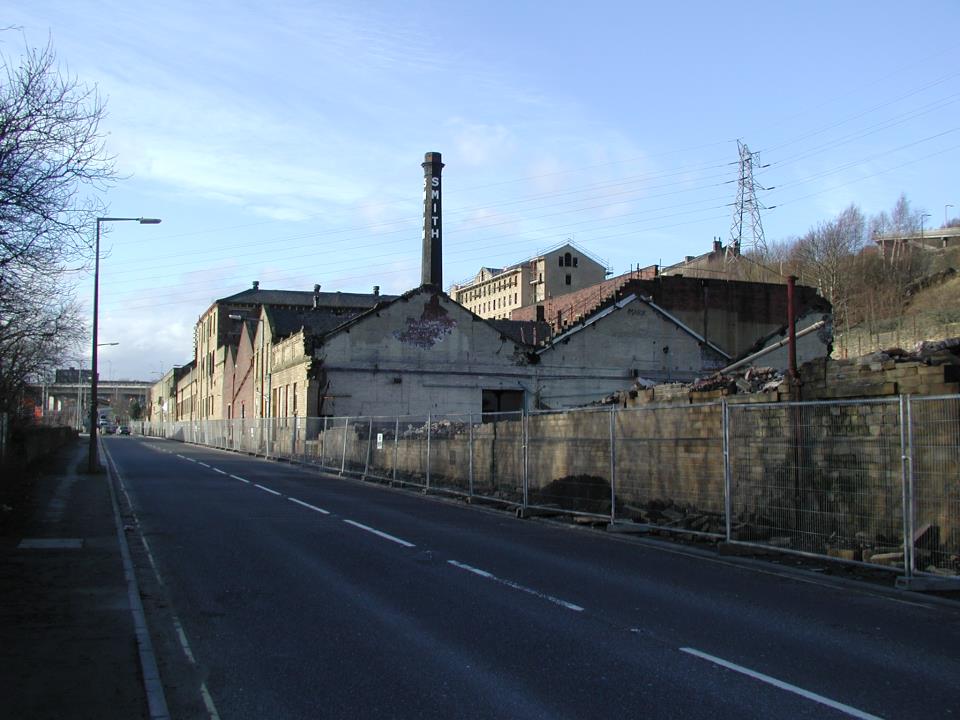 Smith's wireworks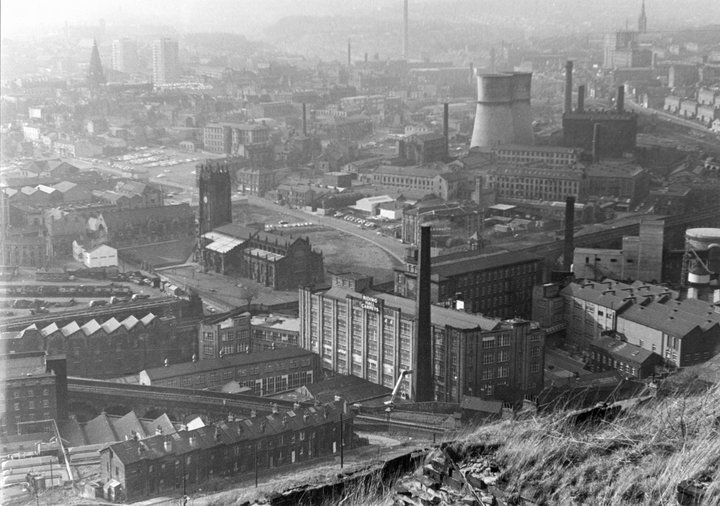 Above - The area below the Church was known as Bank Bottom and included Baldwin Terrace (bottom left), Riding Hall Carpets (just below central) as well as the following pubs/beerhouses. 
Strangers' Arms at 1 Bank Bottom

Red Lion at 6 Bank Bottom
Mason's Arms 16 Bank Bottom
Moulders' Arms at 22 Bank Bottom
Bird in the Hand at 29 Bank Bottom

Dyer and Miller at Bank Bottom
Gas House Inn at Bank Bottom (off Old Bank and behind what is now the concrete batching plant)
The Lamb at 5 Bridge Street (left as you come out of the Railway Station carpark)

---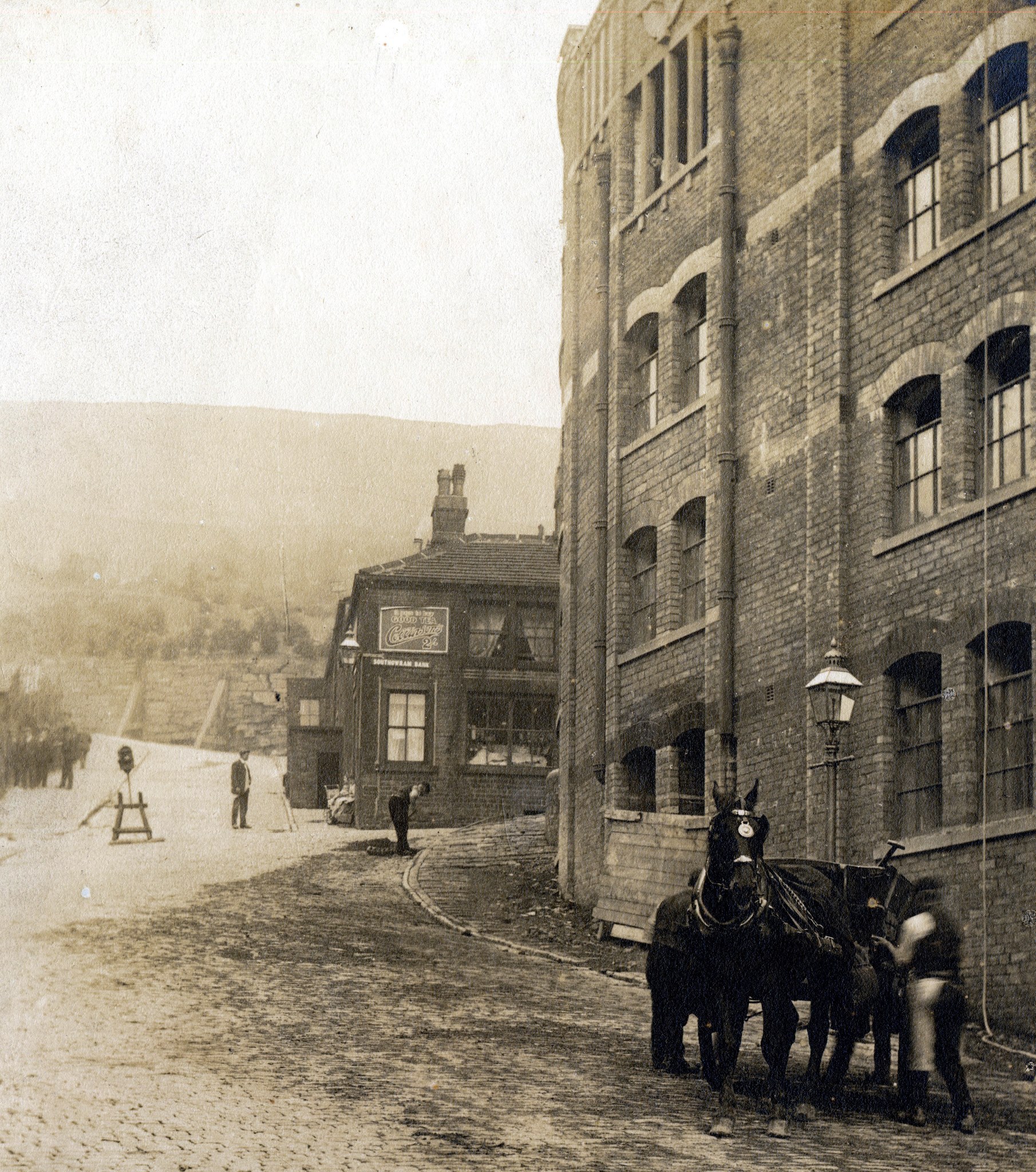 We return to this view but now we will walk to the right and climb up Southowram Bank. 

---
If you have enjoyed your visit to this website, please spread the word by clicking the 'like' and 'share' buttons below. Thank you